Activists install bust of 'apologetic' interior minister in front of parliament
Activists put up a bust of the Minister of Internal Affairs of Georgia Giorgi Gakharia on May 12 in front of the parliament of Georgia.
The bust features a red button, that when pressed has the bust minister say words of apology.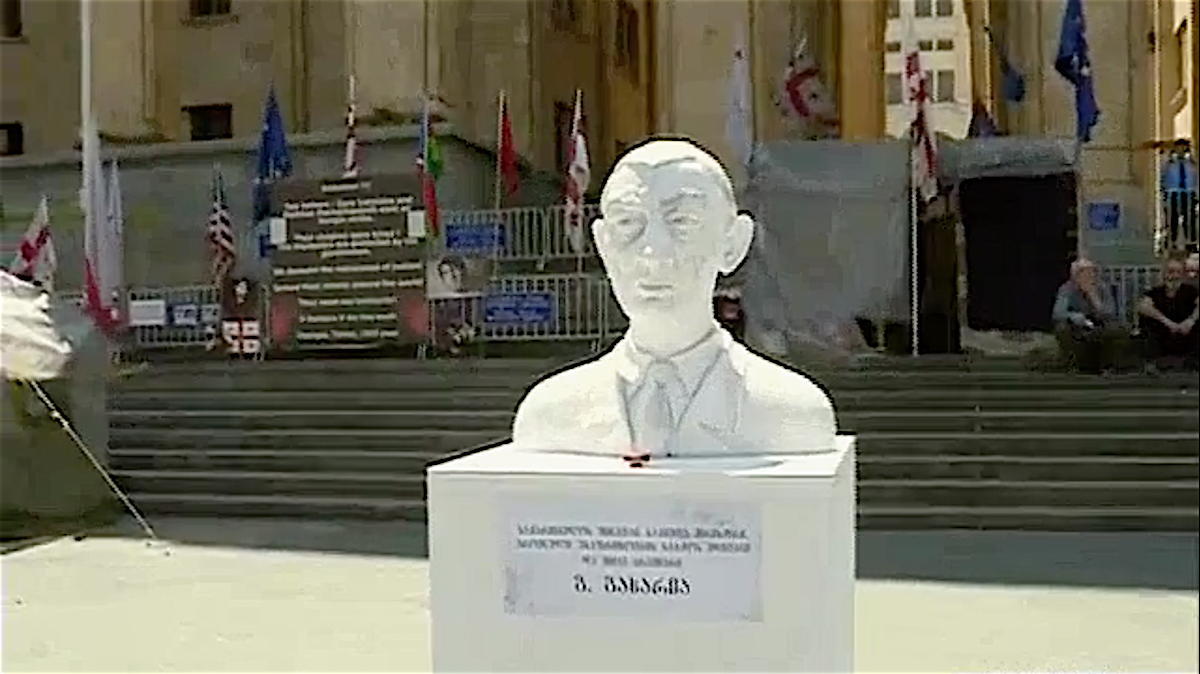 This was part of a wider city-wide campaign, during which banners and posters were put up at a number of spots with sarcastic messages: "Let's start with apologies", "No freedom!", "Power and rights to the oligarch!", "We want a judicial system subordinate to the authorities!", "No to freedom of speech", "Why dance?"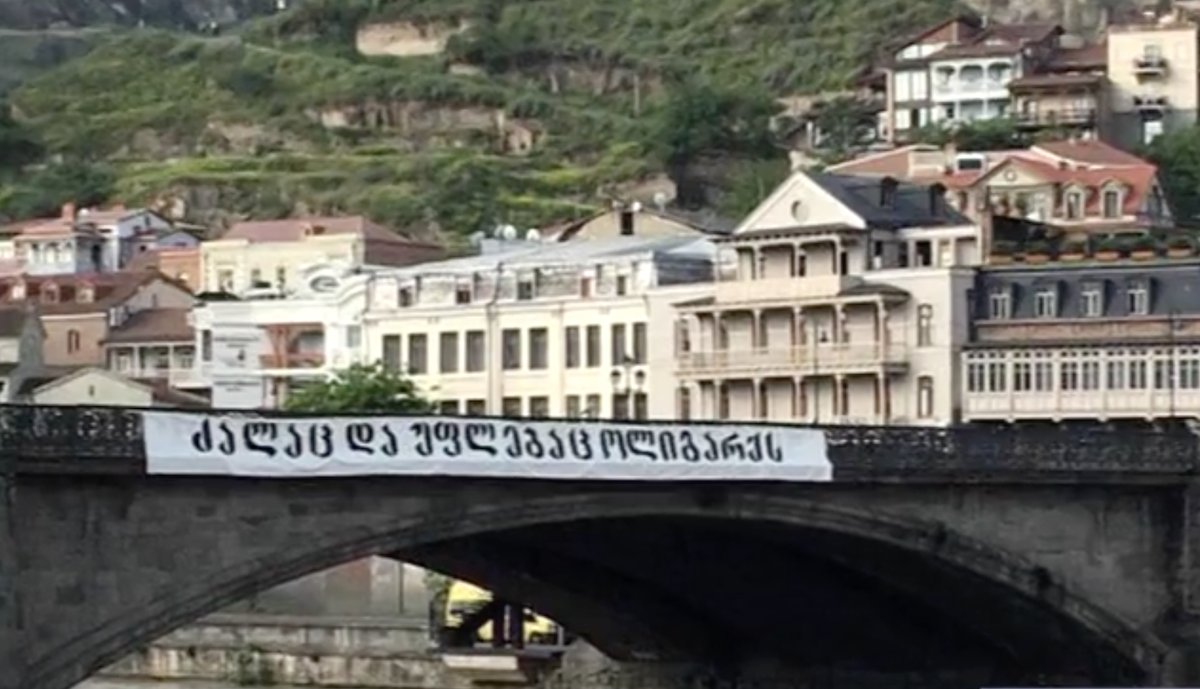 Today, May 12, is the one-year anniversary of aggressive police raids to identify drug traffickers and drug users in two popular nightclubs in Tbilisi on May 12, 2018. Dozens of people were beaten.
Police actions then provoked mass youth protests, during which several thousand people came to parliament. The protesters stated that their goal was not only the liberalization of drug policies, but the defense of a free society.
"We dance together and fight together for our freedom" became the main slogan of the two-day rally on May 12-13, 2018.
Electronic music was turned on in the square in front of the parliament, colored smoke was released and the youth danced for two days in a row.
• Tbilisi protests: Why were people dancing in front of the parliament?
• Op-ed: Georgia – a war of worlds
It was then that Giorgi Gakharia came to meet protesters, and began with an apology for the brutal police actions during the raid, and promised to begin work on legislative changes to mitigate drug policies.
"With this installation we want to remind the minister that since the day of his public promise to solve a number of problems as soon as possible, a whole year has passed, but nothing has changed in essence. We have established a bust of the minister, who, like himself, apologizes, but these apologies do not bring any improvements", said one of the activists, Aleksandre Javakhishvili.
"On May 12, 2018, the state took extremely rude actions not only in relation to specific clubs where young people gathered, and not just against young people in general – but against the country as a whole. And it would be wrong for today to pass without a trace, without reminders about the events a year ago", said Tato Getia, one of the founders of Basiani night club that was raided a year ago today, to reporters.
"We resorted to this form of protest because the government responds with opposite measures to all social orders. Maybe now, when the demands that we do not need a free press or an independent court are posted, we will finally get what we want?"
The police quickly took down the banners. But the bust of the minister is at the parliament. Next to it is a reinforced police contingent. However, according to law enforcement officers, they are located near the bust of their boss in order to maintain order and protect the right of Georgian citizens "to freely express their will and nothing more."