Azerbaijani students forced to choose between health and grades
Education in Azerbaijan is one of the most criticized aspects of the country's public life. Parents, teachers and experts from the Ministry of Education can argue until their voices run hoarse about the quality of education and the efficacy of reforms, but how difficult is it to receive a quality education in Azerbaijan? What do schoolchildren have to say on the matter, and is the pressure from schools on students really as harsh as some parents say it is?
"I dream about a snowy day that I can spend with my friends and have snowball fights," says Adnan with a smile. "We have six classes a day. I also have extra lessons in English and French. I'm not a very good student. They give us a lot of homework, and I can't do it all. I really don't like learning long poems, it's so boring!"
Lessons start at nine o'clock, which means that he has to get up at 07:30. Adnan gets home from school at around three o'clock on a good day.
"When I have extra lessons, which is twice a week, I don't eat at home. I eat a quick sandwich in the car, with a sausage and cheese. Sometimes my mom puts in a sweet roll or a little pastry. I love holidays because then I can watch cartoons and play computer games," says Adnan.
"Why should we know by how many degrees the currents of the ocean change, and which of them are cold and which are warm? Why do we need textbooks for gym class? They give us a lot of assignments to do at home. sometimes, in order to do it all, I have to sit up late until midnight and get up at six thirty," says 7th grade schoolgirl Leyla Akperova.
apart from attending school, Leyla also takes drawing, music and computer classes and attends swimming lessons.
"I have average grades. They could probably be better but I just can't constantly be studying something. I want to use my computer tablet, watch a film or listen to music sometimes too…"
"Towards the end of the school week it's just painful to look at the children," says Elmira Huseynova, the mother of a sixth-grader. "Samira comes home from school with circles around her eyes, and she's deadbeat tired. And of course you can't say that the fast pace of studies helps them to finish the curriculum any quicker. They do assignments, memorise, but I doubt they're able to really absorb anything like that … because, besides the enormous amount of knowledge that they try to "stick" into their heads in a short period of time, the textbooks are written with such difficult words that even grownups sometimes don't understand … I'm not even speaking of children. In order to acquire real knowledge, you have to hire a tutor."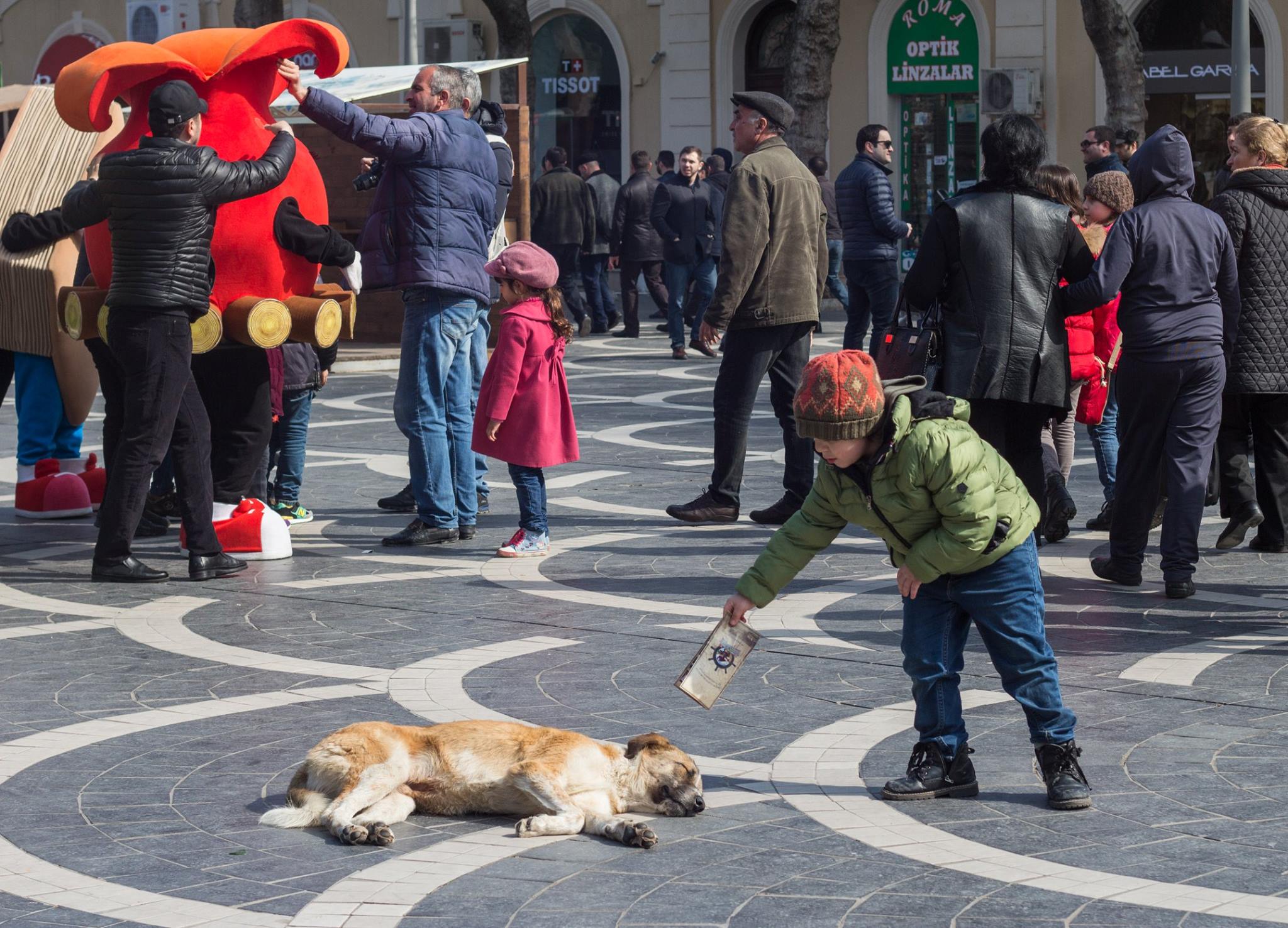 Vaqif Abasov, a history teacher at a school in Baku says:
"My son is in the fifth grade. If it was up to me, I wouldn't let him go to classes, I'd let him relax and rest a bit. From time to time he simply doesn't want to go to school. He's tired. I'm all for new methods, but within reasonable boundaries. Children in elementary school are now learning what we did in fifth grade. The constant testing is leading to increased stress among children … they get very worried, and during the testing sessions they forget what they had discussed in class."
Abasov says that modern textbooks are too difficult.
"Let's take general history, for example. There is no description of cause and effect – it's just a bunch of dates and facts which the children are forced to memorise in order to receive a good grade. Many parents set the bar too high. As a result, school children end up in a vicious competition for grades. And when they receive a three, the child's confidence and motivation can be seriously shaken."
There are different ways of assessing the quality of textbooks and workload, but there are some facts with which you can't argue:
Lessons in Azerbaijani schools start at 8 or 9 o'clock in the morning. Starting in fifth grade, the school day doesn't end before 2 or 3 o'clock. A 12-year-old child spends no less than six hours in school per day.
Lessons are generally 45 minutes long with ten-minute breaks in between and one large break.
It takes school children no less than two hours a day to complete homework. Teachers cannot give less because they are worried that their students will fail the tests which are given rather often and which are checked by the Ministry of Education.
Parents begin to hire tutors from an early age, especially if the child studies in one of Baku's more 'prestigious' schools. In other cities, tutors are generally hired for middle school and high school, before entering university.
As a result, Azerbaijani school children have at least eight hours of study-related activities per day. This is the maximum amount of time which university students are advised to spend while preparing for an exam. All children and parents whom we interviewed agreed on the following: in order to study well in an Azerbaijani school, one has to study all the time, with breaks only for sleep and food. Two factors are mentioned: the difficulty of the curriculum and the inability of schools to independently deliver the knowledge in the curriculum into the minds of the children, that is – the children often have to study by themselves and use other sources of information such as tutors and the internet.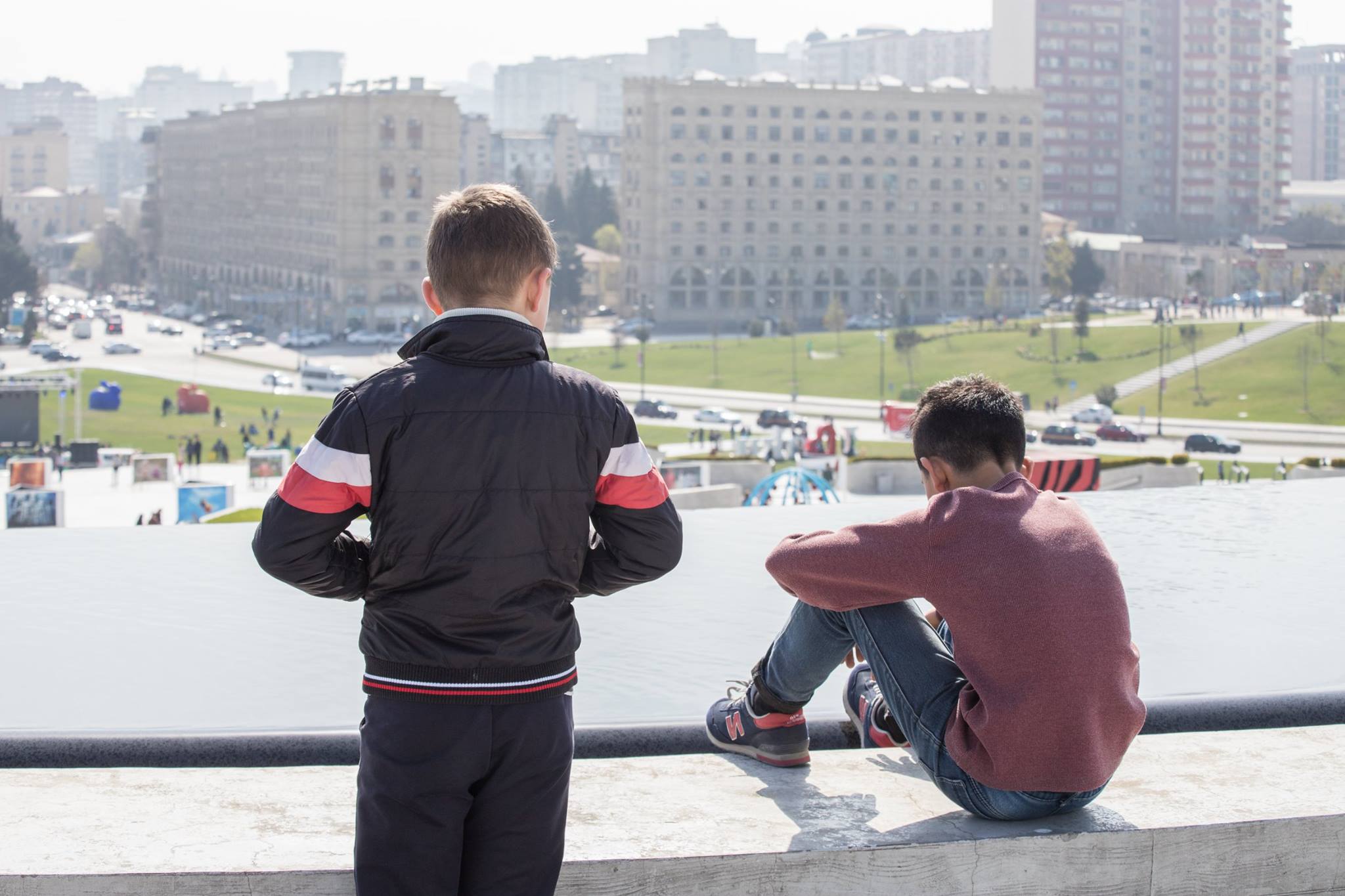 Consulting psychologist Ellada Gorina says that there is a concept known as study load for school children. It is meant to be in line with the psychological and physiological needs of children and adolescents.
"Lowering the volume of taught material leads to boredom, loss of interest and discipline violations, and as a result, a lack of performance ability. Overloading students, however, leads to stress, to exhausting the nervous system and again, to decreased performance," she says.
Gorina believes that the only way to help a child in this situation is to make sure they have priorities.
"In such a situation, children and adolescents have two options: the first is to disregard their education, despite the resounding pressure. This happens when the pressure from outside is less than that of studies themselves.
"The second option is when children approach education entirely head-on. The fear of pressure from those surrounding them or of their own personal failure is so high that they choose to abide by the assigned school curriculum without thinking of how it affects their health and negatively influences their social lives and other relationships.
"Parents have to think seriously about what is important for them – the physical and psychological health of their child, or the demands of education."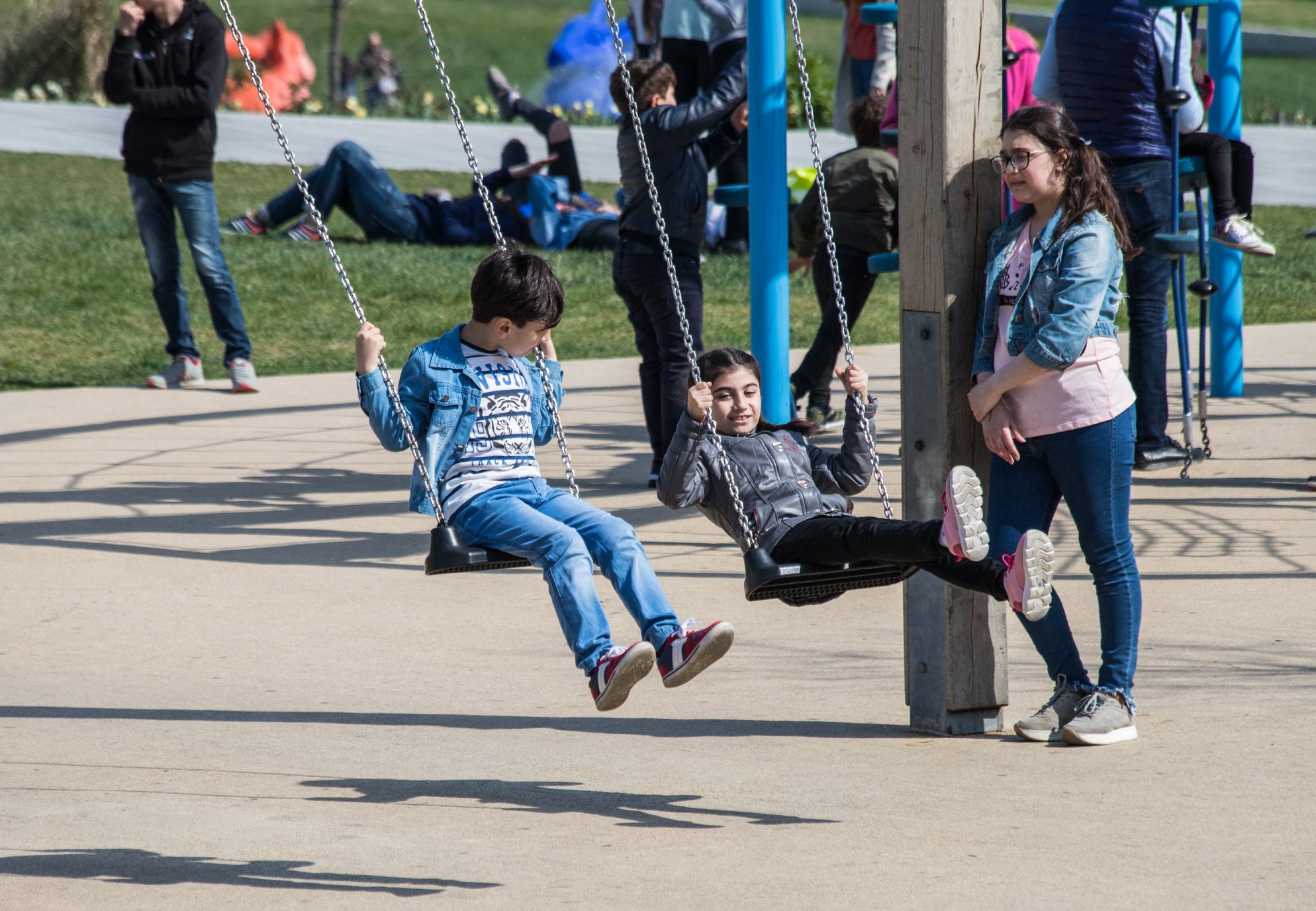 Neurologist Dilyara Seyedbeyli says children in modern schools are faced with an enormous workload, which can't help but negatively affect their health.
"In addition to the enormous amount of material that they are given during lessons, the children are given assignments which do not match their capabilities; the result is that the children often experience excessive stress and they quickly become tired. Many school children become annoyed, and they have problems with vision and headaches," says Seyedbeyli.
"My grandson is in second grade and I know all about this issue. I can assure you: not a single child can handle the homework by themselves. Beginning from the very elementary of classes the children have to study with their parents."
In response to criticism, officials from the Ministry of Education say that in other countries children are given much more work and Azerbaijani school graduates 'must meet the demands of the labour market'.
Emin Amurllayev, Director of the Institute of Education:
"The amount of material taught in Azerbaijani schools helps us approach the indicators of efficacy in developed countries. There is also a connection between the demands of the modern labour market and the capabilities a school graduate must have. However, the Ministry of Education is assessing the workload and is taking steps to optimize education. For this, the school year was extended by two weeks, and is now 34 weeks long."
As for the school year, in Azerbaijan the summer holidays are rather long, about three months. In Autumn and Winter, however, holidays are no longer than five days long. In Spring, there is no need for holidays, because of the Novruz holiday which lasts a week.