Henrikh Mkhitaryan: no "farewell match" with the national team
Henrikh Mkhitaryan
– Heinrikh, will your 96th game with the national team take place?
– "I don't think it will. I don't regret my decision. I've always made decisions with a cool head and a calm heart. It's better to say goodbye one step earlier than two steps later," answered the best football player of post-Soviet Armenia, Henrikh Mkhitaryan, in an interview to the Proffootball program. He currently plays for the Italian club Inter.
---
---
Football family
Mkhitaryan's father, Hamlet Mkhitaryan, moved to Europe during the Soviet era and played in the French football club Valence. While in France he also played in the newly formed national team of the independent Republic of Armenia.
Unfortunately, Hamlet died at the age of 33. His wife and two children returned to Armenia, where his continued on the path of his father.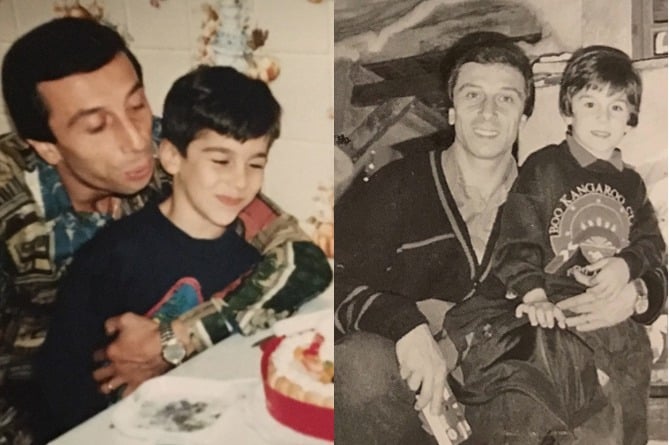 In the interview, Mkhitaryan admits that he often wondered if he could have achieved the same success in his football career if his father had been around. He believes that his father would share his experience and help, but whether he would have the same motivation to prove himself is an open question.
First steps
Henrikh has been traveling his entire life, learned many languages, and has always moved in the world of football. In 2003 he left for Brazil and trained with the Sao Paulo club.
When the young footballer returned to Armenia, he immediately became one of the most successful players in Armenian club football. At that time, the Pyunik football club was associated with one person, the President of the Football Federation of Armenia, Ruben Hayrapetyan, who preferred his league to be a one-team show. The first place was reserved for Pyunik. Henrikh Mkhitaryan was one of his main players.
Then Henrikh moved from Armenia to Ukraine, joined the Metalurg club, already a four-time champion of Armenia. According to rumors, the matches of the second qualifying round with Shakhtar Donetsk in the Champions League in 2007 played a big role in this transfer.
Shakhtar's legendary coach Mircea Lucescu was impressed by the performance of Pyunik's graduate, but the first club in Ukraine was not Shakhtar, but another Donetsk club, Metalurg. The Ukrainian grand would subsequently become a springboard for Mkhitaryan to move from the local championship to Germany.
Mkhitaryan made his first steps in major European football with the Shakhtar team, where he became a three-time champion of the Ukrainian championship and owner of the Ukrainian Cup. Henrikh once admitted that Mircea Lucescu asked him: "Why are you alone at the Shakhtar base? You are always there and never go anywhere. But I had a big goal, I wanted to play in Europe. That's why they called me the "base director" of the club."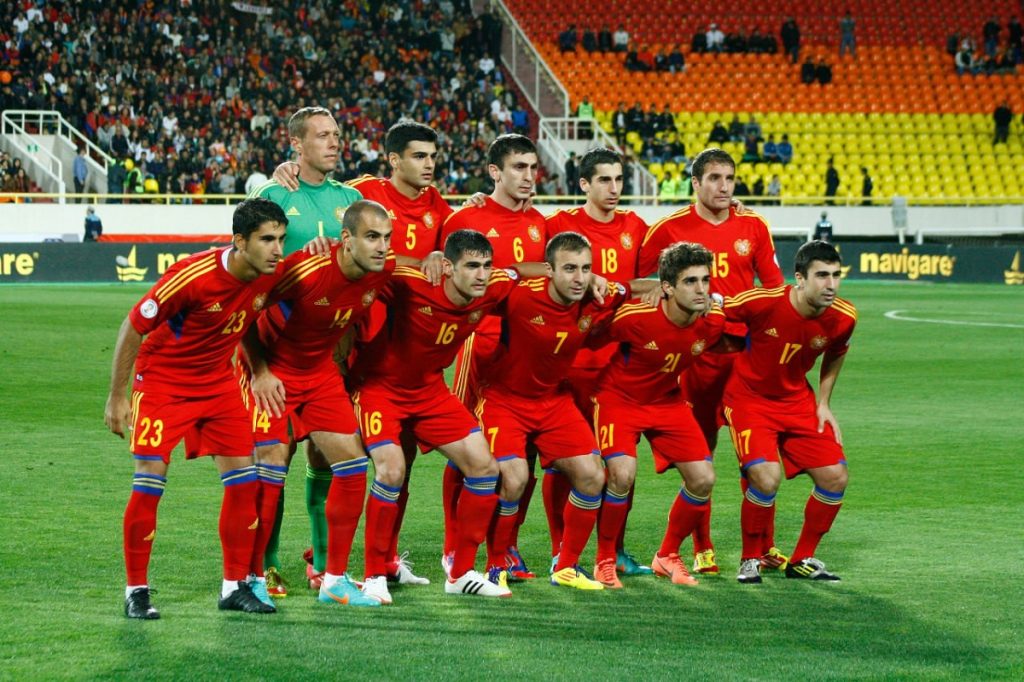 In those years, Shakhtar stood out in the Champions League group stage, even managing to reach the playoffs. The grandees of the 5 top European Championships closely followed the young talents of Shakhtar, and Mkhitaryan thus ended up in Borussia Dortmund.
This might not have happened
The transfer to Borussia, however, could have been prevented by big money. Anji Makhachkala created a stir in the Russian Premier League with their megatransfers. Mkhitaryan was offered an annual salary of almost 20 million euros. But he refused, saying that he sees himself only in Europe. He also refused to move to the Moscow club Spartak.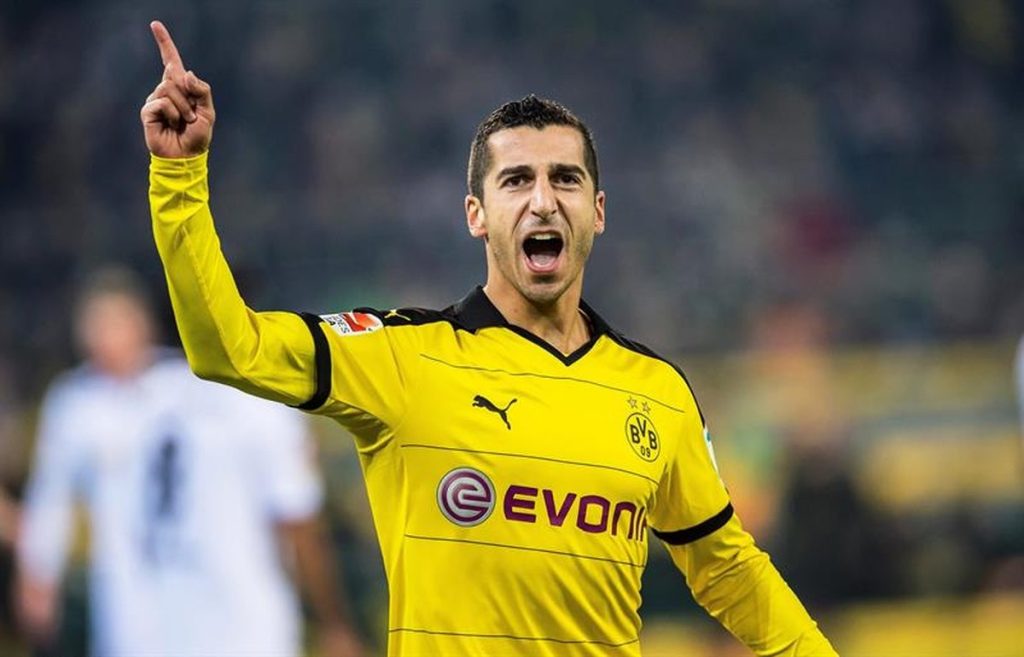 FFA President Ruben Hayrapetyan, who still had influence over Mkhitaryan's transfers, was rumored to have insisted that Henrikh choose a Russian club. But he didn't give up on his dream.
It is said that "the first clash between Armenian football and Mkhitaryan" were around that time.
His sister Monica played a huge role in Henrikh's switch to Borussia. She was able to contact one of the most eccentric football agents in Europe, Mino Raiola.
Monica said that she did not have Raiola's contacts. At random, just guessing what email address a football agent might have, she sent emails with information about her brother. One of the addresses turned out to be correct, and he replied: "I know everything about your brother, I have been following him for a long time."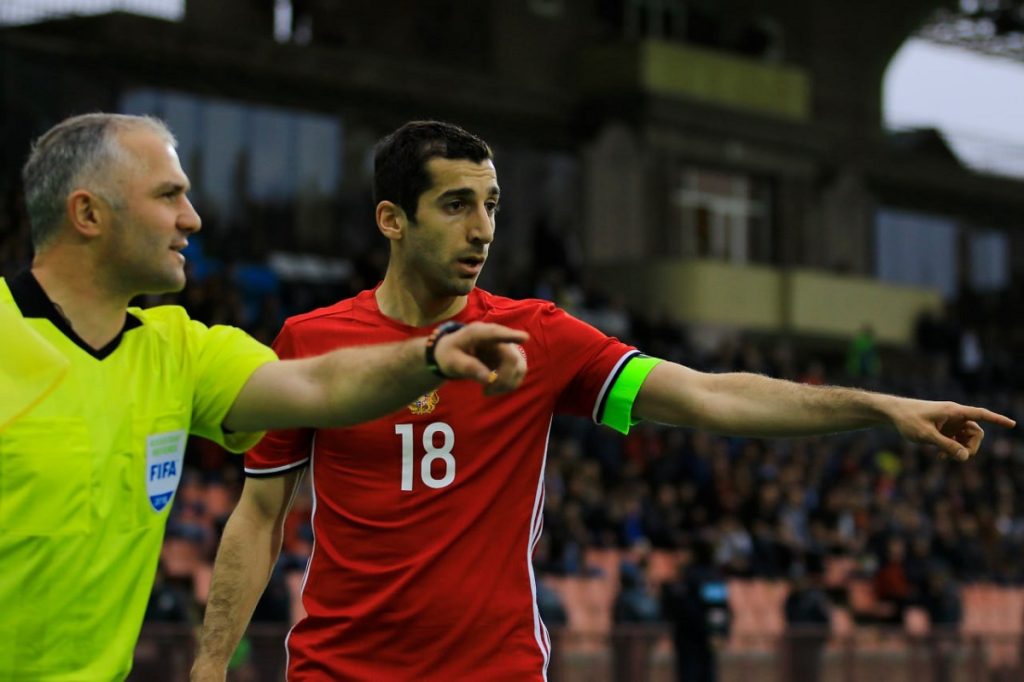 Borussia became the first experience of participating in a top European league. And Mkhitaryan spoke more than once about the huge contribution of the Borussia head coach of those years, Jurgen Klopp, to his development as a footballer.
Transfers
Henrikh also got into English football thanks to Raiola. First there was Manchester United. Here Mkhitaryan had a hard time with one of the most charismatic coaches, Jose Mourinho. Although they won three titles together – the 2016 FA Super Cup, the 2017 FA Cup and the 2017 Europa League, the second most important club cup in Europe – the relationship with Mourinho was "unhealthy".
The Portuguese was angry that Henry came to training before him, he was looking for a reason to argue with the football player, constantly emphasizing his omissions.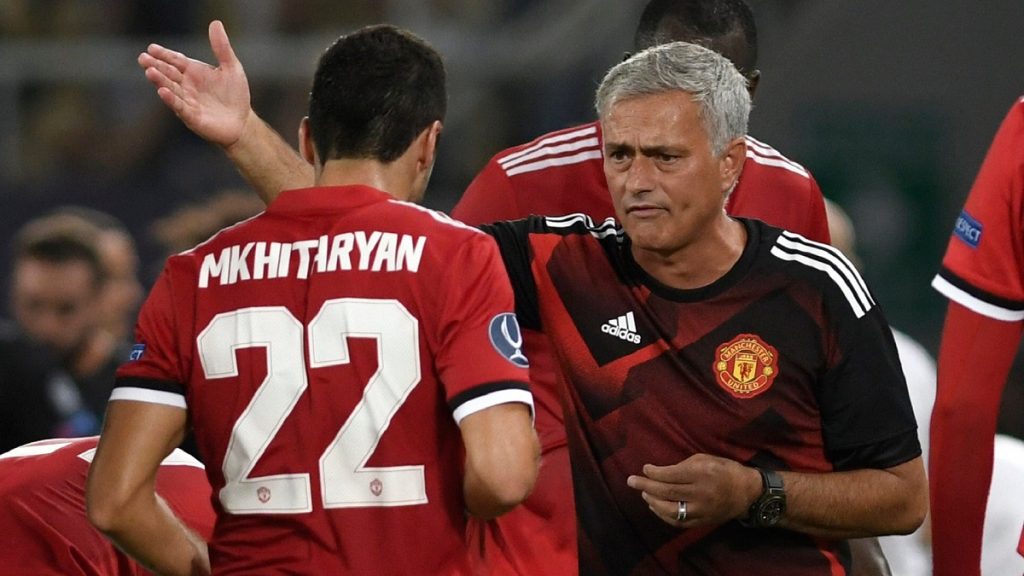 Manchester was followed by an essentially unsuccessful transfer to another English club, Arsenal, and then Mkhitaryan moved to Italy.
At Roma, Mkhitaryan again met with Jose Mourinho, with whom he won the European title for the second time. The first European Cup for Roma – the Conference League Cup – the team won together with Henrikh.
Performances in the team
Yet relations between the football federation of Armenia and Mkhitaryan went wrong.
It seemed that the "Velvet Revolution" of 2018 was not to Mkhitaryan's liking. He never talked directly about this, did not comment on political issues, but many noticed his connection with the "former authorities." Henrikh only answered that "nothing happened", explaining refusals to attend matches of the national team by injury or a desire to stay with his club.
Almost everyone who has anything to do with Armenian football knows about the "unanswered phone calls" from the head coach of the national team, the famous Spanish specialist Joaquín Caparros. Moreover, Mkhitaryan was offended by many. There were many reasons, but only he himself can talk about them.
Henrikh's mother, Marina Tashchyan, who worked for the federation, quit. The FFA was also actively criticized by his sister, Monica, to whom everyone listened.
In Caparros' team, everyone seems to have resigned themselves to Mkhitaryan's impending decline and they must learn how to play without an indispensable captain.
Football commentators unanimously believed that when Henrikh is on the field, everyone is looking for him, trying to pass the ball to him, not noticing what position the other players are in. And Mkhitaryan's recent performances in the national team, to put it mildly, were not the best of his career.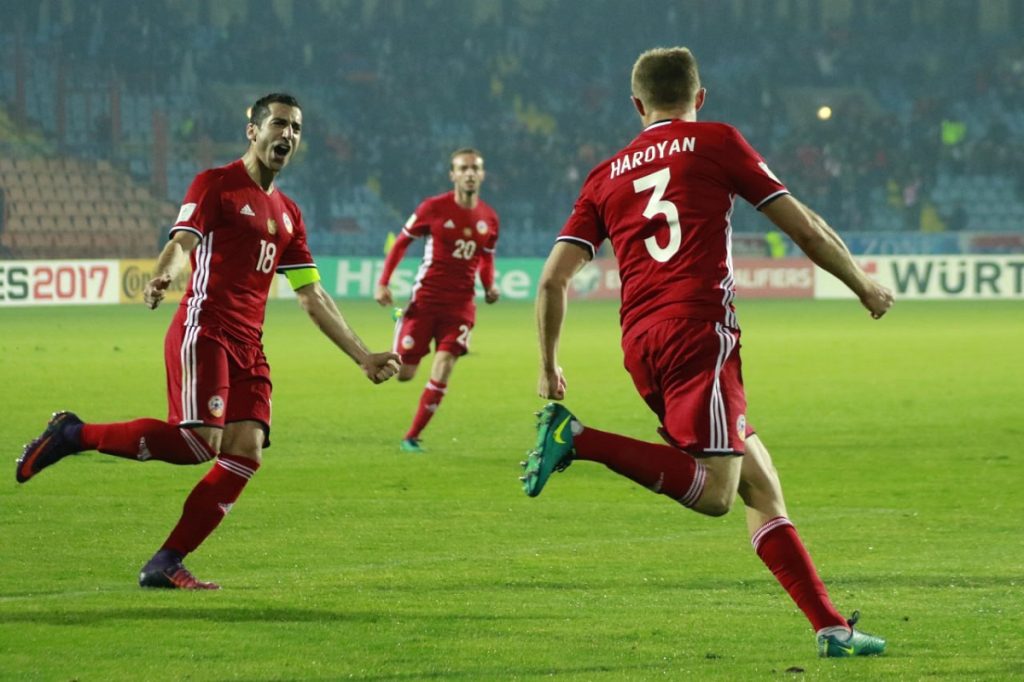 For the national team he played 95 matches, scored 32 goals — a record.
Successes
The career of Henrikh Mkhitaryan can definitely be considered exceptional. From Roma, fighting for a place in the top four, he moved to Inter, claiming the title in the Italian championship and successfully performing in the Champions League.
Mkhitaryan also has significant achievements among the players of the post-Soviet countries, who play in the top 5 European championships. Although he is not a striker, in the near future he could overtake Valery Karpin, one of the brightest stars of Russian football in goals scored..
At the time of writing, Mkhitaryan has 66 goals and is two goals behind Karpin. Oleksandr Mostovoy is second with 72 goals, and the top scorer, with 136 goals, is Ukrainian Andriy Shevchenko.
Personal life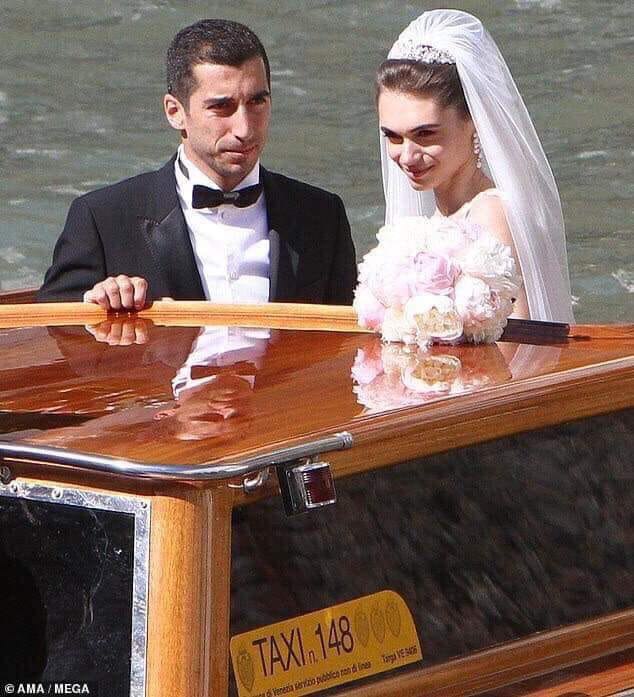 In 2019, while playing for Arsenal, Mkhitaryan married Betty Vardanyan, the daughter of prominent Armenian businessman Mikayel Vardanyan. Henrikh has repeatedly said that after the end of his football career he does not see himself as a coach, as he wants to spend more time with his family. Whether he can stay away from the world of football remains to be seen.
He promises to tell all, but not now
Mkhitaryan promised to talk about the reasons for refusing to participate in the games of the national team, but only in the future, when he ends his football career. He wished success to the team and the new head coach of the Armenian national team, especially at the upcoming match with Turkey.
So far, all that's known is that on March 25 Mkhitaryan will not join them, and the Armenian football star will not have a "farewell match" with the national team.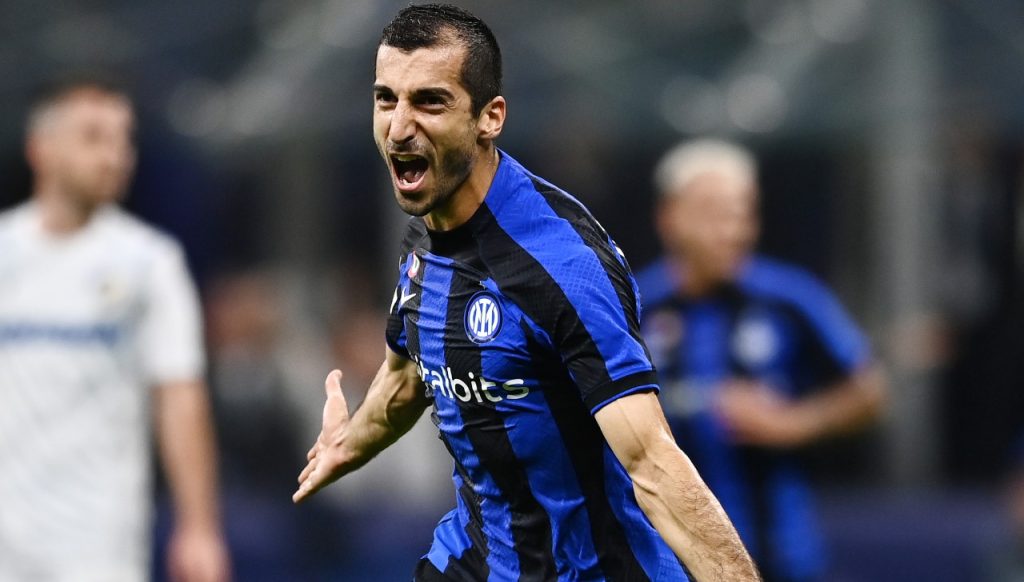 Follow us – Twitter | Facebook | Instagram
About Henrikh Mkhitaryan