Armenia to release stamp with portrait of footballer Mkhitaryan
Armenia will release a stamp with a portrait of famous footballer Henrikh Mkhitaryan.
• Wins and fails of Armenian athletes in 2017
• Op-ed: scandal around Baku Europa League final
The midfielder of the London football club Arsenal posted on his Facebook page and commented: "Soon … Limited release."
On the stamp Mkhitaryan is depicted in the T-shirt of the Armenian national team wearing number 18.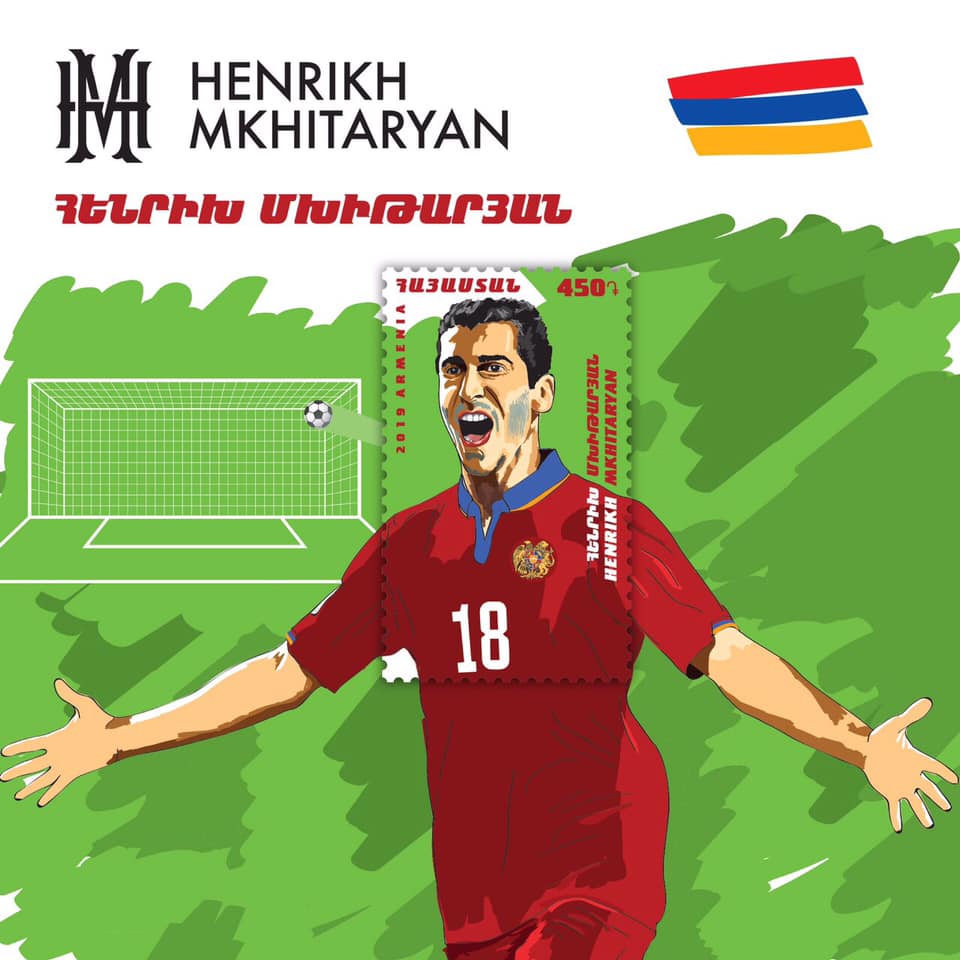 Henrikh Mkhitaryan is a multiple-time champion of Armenia and Ukraine.
He was recognized as football player of the year in Armenia eight times, and was the best scorer of the Ukrainian championship in 2012-2013.
He is also the top scorer in the history of the Armenian national team