Arsenal midfielder Henrikh Mkhitarian named Armenia's best footballer
Photo: Gevorg Ghazaryan, JAMnews
Henrikh Mkhitarian, a midfielder playing for the London-based Arsenal football team has been named Armenia's Football Player of the Year 2017.
"It's a great honour for me to accept this award. I'll do my best to be the first in the years to come, certainly with due respect for my teammates," Henrikh Mkhitaryan said when accepting the award.
Mkhitaryan has been named Armenia's best footballer for the eighth time and for seven years in a row.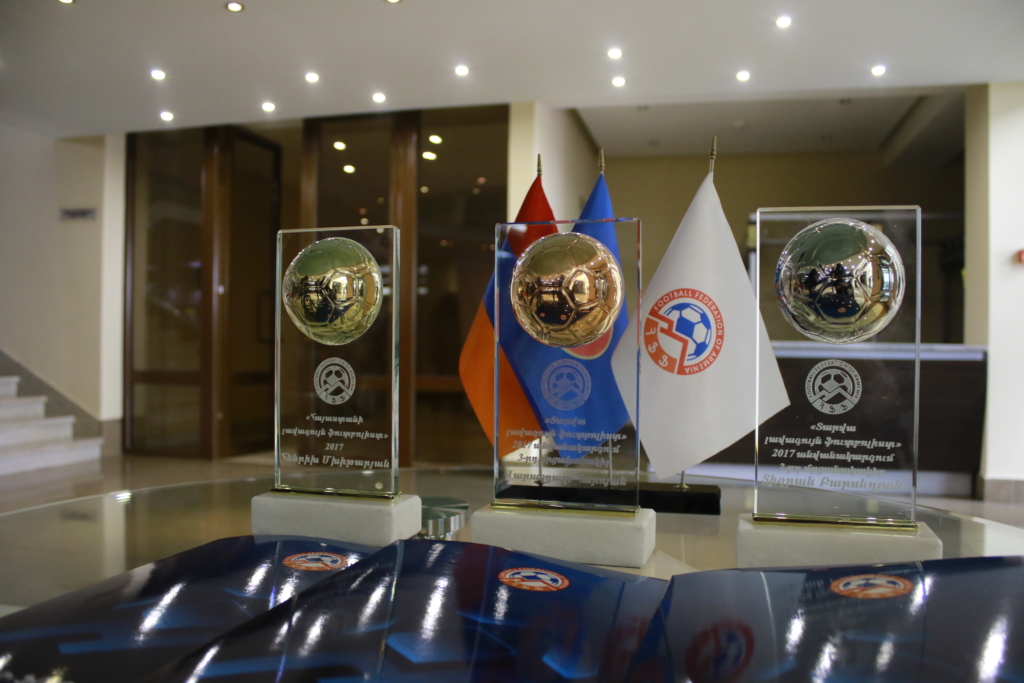 Tigran Barseghyan, another football player from the Armenian national team currently playing as forward for the Macedonian Vardar team came in at second, and Varazdat Aroyan, a defender playing for the Armenian national team and the Russian Ural team came in at third.
The Armenian Footballer of the Year award was first given to the Kilikia team defender Sargis Hovsepyan in 1992, while Edgar Manucharyan was the youngest football player ever to receive this title and named Armenia's best football player at the age of 17. Sargis Hovsepyan was the oldest footballer ever receive the title; he got the award in 2008 at the age of 36.
The Armenian media noted that Henrikh Mkhitaryan won the UEFA Europa League and English League cups in 2017.
In 2017 Mkhitaryan was included in the list of top 10 Armenian athletes, which caused a rather varied reaction among some athletes. In their words, Mkhitaryan, who is certainly an excellent football player, 'hasn't won anything for his country'. However, on one occasion Mkhitarian donated a Hyundai Elantra, a prize that he received as one of the top 10 Armenian athletes, to a rehabilitation center for wounded servicemen.