Tbilisi protester in custody, charged with assault and arson
Protester arrested

Lazare Grigoriadis, a participant in the protests against the bill on foreign agents in Tbilisi, was sentenced by the court to pre-trial detention. According to the Ministry of Internal Affairs, he threw stones and Molotov cocktails at police on March 7-9. The court session was held to the indignant noise of civil activists. The next hearing is scheduled for May 1st.
The police arrested Grigoriadis on March 29. According to the prosecutor's office, on March 7 at about 11:15 pm, during a rally on Shota Rustaveli Avenue, Grigoriadis twice threw a Molotov cocktail at police.
He is also accused of deliberately setting fire to a Toyota Corolla belonging to the Ministry of Internal Affairs on March 9.
Following Grigoriadis's arrest, pro-government media POS TV reported that Grigoriadis had been "convicted for violence against his father" in the past.
Grigoriadis is accused under two articles of the Criminal Code of Georgia — attack on the wellbeing of a police officer in connection with his official activities and the destruction of someone else's property by arson. He faces imprisonment for a term of 7 to 11 years.
---
---
The chairman of the ruling Georgian Dream party, Irakli Kobakhidze, said of the defendant that "this is a man who has gone astray."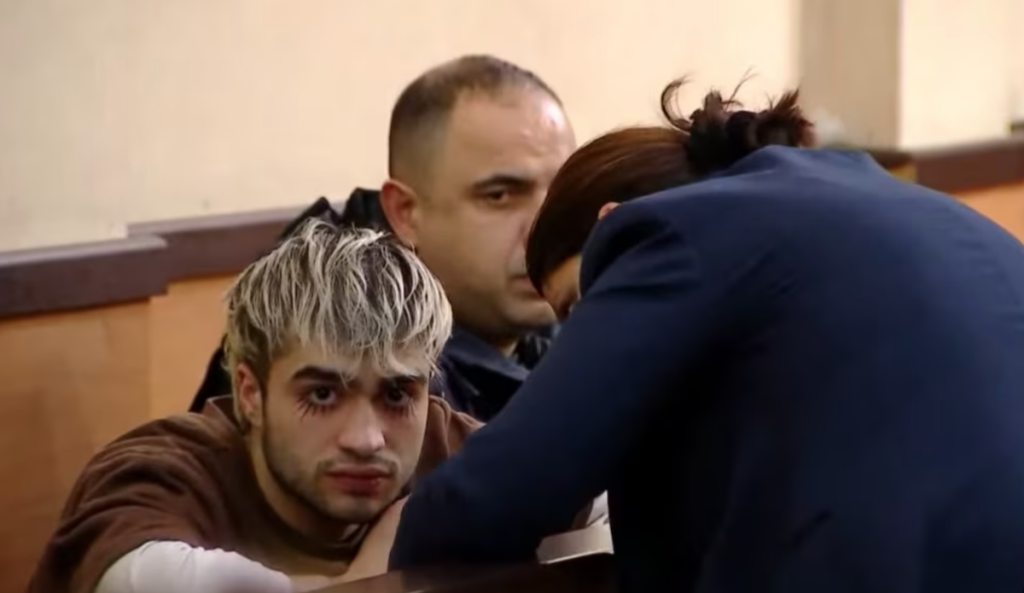 Protester arrested