Who is the blogger Dog, what kind of game is he playing? Opinion of a media expert and political scientist
Who is Vardan Ghukasyan, nicknamed Dog
Video blogger Vardan Ghukasyan, better known by his nickname Dog, is becoming more and more popular in the Armenian society. The former policeman, who provided himself with informants on all issues, claims to influence the political life in Armenia and even the work of government agencies. His statements are often attached to various criminal cases or become a reason for criminal prosecution against someone.
Law enforcement agencies did not ignore Ghukasyan himself. The eccentric blogger is a defendant in several criminal cases and has been put on the international wanted list. However, he continues on a daily basis to announce the scandalous facts known to him, compromising evidence on people known and interesting to society. Despite the fact that experts regard this information as a half-truth, his popularity among a certain layer of Armenian society is growing.
Chairman of the Yerevan Press Club Boris Navarsadyan and political scientist Armen Vardanyan shared their opinions with JAMnews.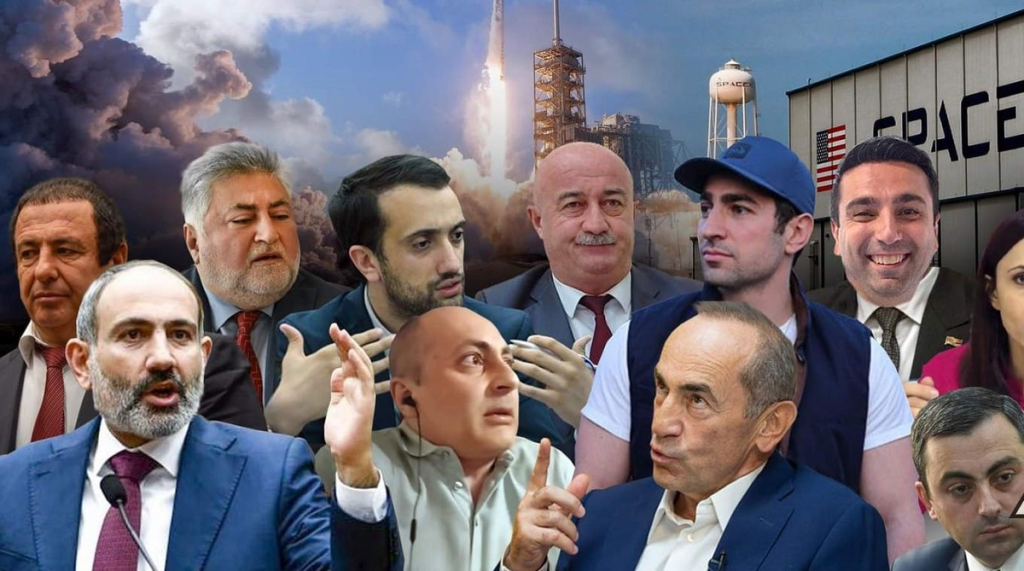 ---
---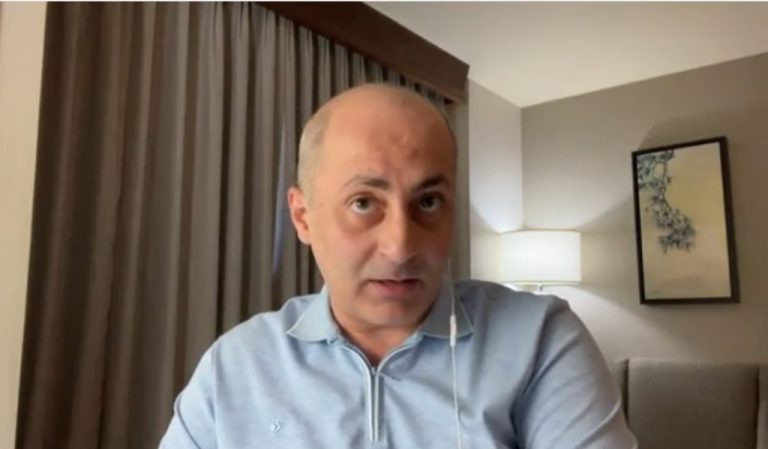 A criminal case has been initiated against the video blogger on charges of extortion on an especially large scale. Ghukasyan reportedly demanded $110,000 from Tigran Arzakantsyan, leader of the Motherland Forces party. In case of refusal, he threatened to publish compromising evidence on the politician and his wife.
As part of another criminal case, the blogger is accused of publishing false information about the activities of two nightclubs on his YouTube channel in September 2022. Armenian media reported that Ghukasyan threatened people from the video he received from these clubs to compromise them if they did not stop visiting these establishments. Then he demanded that security services here be carried out for a high fee by employees of the "Public Security" service. Guaranteed that, by agreeing to its terms, they would be able to commit any illegal actions. After the refusal, he began to actively discredit institutions.
In another case, the blogger is accused of contempt of court and public calls for violence against contract soldiers.
Boris Navasardyan, Chairman of the Yerevan Press Club
Gained popularity by extorting and helping
"Ghukasyan is a former policeman who, both during his service in the military police and now, has a fairly wide network of informants. But if earlier he used this network on duty, as he understood it, now he uses it to increase his own popularity as a blogger.
He has the opportunity to influence individual structures in Armenia or persons of interest to him and earn good money, including through extortion and blackmail.
There are quite a lot of people who tried to secure their lives in this way and even make a political career. But Vardan Ghukasyan is probably the most successful of them, since opinion polls show that he has already reached the level of popularity of the leading opposition parties.
In a sense, if not specifically in the political arena, but in the information sphere, he challenges even Armenian Prime Minister Nikol Pashinyan. The Yerevan Press Club did not conduct special monitoring, but it is obvious that Ghukasyan's views are now higher than those videos that Pashinyan puts out."
Did the ambulance not arrive?
"People really turn to him for help, and he brings up topics that interest them. But the topics are different. For example, some civil service does not fulfill its obligations, an ambulance did not arrive on time, or law enforcement agencies carry out some illegal actions, etc.
Sometimes even on the air he calls and achieves certain results. Naturally, this leads to an increase in confidence on the part of ordinary people.
In the end, even without his direct participation, without the election campaign, his Hayots Hayrenik (Motherland of Armenia) party won more than 1% of the votes in the early elections in 2021 [13,119 voters].
Unlike Nikol Pashinyan and members of his team, Ghukasyan's popularity is currently not falling, but growing."
Emotional attacks and swearing are the key to success
"Ghukasyan's lexicon, spiced with selective swearing, even helps to increase his popularity. In recent years, we have seen more use of such aggressive language without self-censorship in society.
If there is such a tendency, then the more you break the boundaries of decency, the more attention you can attract to yourself. Given the general very emotional attitude to what is happening among Armenians, Ghukasyan's attitude causes a positive reaction from a certain part of the Armenian society. Because it reflects determination, empathy towards problems and people. In any case, this is how it is perceived, and part of society is really interested in it.
There is a certain segment of the audience that may not like Ghukasyan's vocabulary, but they draw information from what he says. Even if they filter it for authenticity. A significant part of the social media audience perceives it as an important source of information about what is happening around.
It is difficult to say how often he gives reliable information, but I would not say that the things he reports are more than 50% unreliable.
Competition with traditional media
"Ghukasyan's format is not new for Armenia. At one time, Nikol Pashinyan, with his video messages on social networks, has already competed with leading media, and this is a phenomenon not only in Armenia.
Such forms of work of populist political and public figures are a serious challenge for traditional media in terms of audience. New technologies can achieve no less results than traditional channels of information dissemination.
Ghukasyan influences a category of people that does not trust either the authorities or the opposition, is disappointed in political figures, but at the same time sees serious problems in Armenian society and the state. He is interesting to people with a not very high ethical and educational level, who, despite the lexicon, sympathize with him.
More than half of Armenian voters are apathetic, and among them at least 25-30% of citizens positively assess Ghukasyan's form of communication."
Who is behind him?
"I don't imagine that anyone is seriously behind him, although I think many people are trying to use Ghukasyan in their own interests, feeding him with information, presenting a topic or getting into direct contact with him, offering some kind of mutually beneficial deals.
It would be strange if the figures claiming real political weight in Armenia did not try to establish a connection with him, partnership relations. Perhaps there were some tactical agreements. But it is difficult to imagine any stable connections, work for some politician or political force, moreover, consistent and long-term, given my idea of Ghukasyan's type.
Hardly anyone can build serious plans for him, since, obviously, this is a person from whom trouble can be expected at any moment. He can safely deliver them if it suits him.
Of course, they will try to use Ghukasyan in future elections, but these will not be stable political ties and agreements. I do not imagine that he could be a reliable political partner for anyone.
The same applies to external forces. If any external forces want to solve some temporary tactical tasks, and not long-term strategic plans, then, of course, they can use it. Now I do not see such signs. But very often such technologies are used in a veiled way and without special research it is difficult to identify these connections."
Demand for Dog
"The Armenian audience is not accustomed to high-quality media, receiving high-quality reliable information. People are under the influence of all sorts of gossip, information leaks – both reliable and fake.
In principle, Armenian society is prepared for the consumption of this kind of information. This is a matter of both media literacy and the quality of the media themselves."
Armen Vardanyan, political scientist
Extraordinary "star"
"I do not see any forces or personalities behind Vardan Ghukasyan. It's just that Ghukasyan made a star out of himself, thanks to his competent work on his own YouTube channel. He secured thousands of subscribers by attracting attention with non-standard content.
And Ghukasyan's content is a half-truth, a sensation served by profanity, extraordinary vocabulary. If someone else submits the same information in a competent and cultural form, it is unlikely to gain so many subscribers. Ghukasyan to a certain extent dictates the agenda in Armenian society in this way.
I remember when Nikol Pashinyan spoke in parliament on September 13, 2022, during the days of Azerbaijani aggression against Armenia, saying that he would sign an agreement with Azerbaijan, people took to the streets and demanded Pashinyan's resignation. But when Vardan Ghukasyan turned to his supporters, convincing them that nothing terrible had happened, the people dispersed.
They listen to him. His popularity is also evidenced by the data of the latest IRI opinion poll, according to which Ghukasyan and his party took fourth place in the index of confidence in the Armenian society."
Blogger audience
"Ghukasyan's followers are ordinary people who are not particularly versed in politics, disappointed in both the former and current authorities.
At the same time, its phenomenon may also be of interest to politicians who will have plans for future elections.
For example, there is already talk that in the upcoming municipal elections in Yerevan, several parties are planning to unite and act as one bloc. And they are negotiating with Ghukasyan to join them. Apparently, they want to use his phenomenon to gain votes.
It may be somewhat surprising, but Ghukasyan has already become a factor, whether we like it or not. And he can to some extent make the weather in the political life of Armenia.
This phenomenon is not exceptional; this phenomenon is also observed in other countries. A vivid example of this is former US President Donald Trump, who was even mocked by his fellow senators, who did not believe that he could win the election. The day may come in Armenia when Vardan Ghukasyan will be able to win serious votes."
Follow us – Twitter | Facebook | Instagram
Who is Vardan Ghukasyan, nicknamed Dog