White taxis against the rest – Tbilisi starts second round of taxi reforms
Starting October 1, 2019, on the order of Tbilisi City Hall, all private taxis in the city must be white.  
Otherwise, they are prohibited from picking up passengers off the street.
In a country where the unemployment rate, according to official figures, is 20 percent, and according to unofficial figures is much higher, many people work as taxi drivers to feed their families. 
The new rules Have created significant problems for them. Regular citizens are also unhappy with the regulations, and complain that the price of a taxi ride has risen.
___________________
Starting October 1, taxis of two categories appeared in Tbilisi. Category A taxis are now white, have four doors and a trunk and a steering wheel on the left side.  
Taxis of this category are privileged – for them, parking in the capital is free. Also, unlike taxis of a different color, only white taxis can receive passengers on the street and only they have the right to put a taxi sign on their vehicles.
• NDI: half of the Georgian population is unable to afford utilities, and other poll results
The rest (that is, taxis of a different color) fell into category B. They differ from category A in that in addition to their color, they have limited rights.
 For example, you cannot put a special taxi sign on such a car — that is, a passenger cannot recognize this car as a taxi.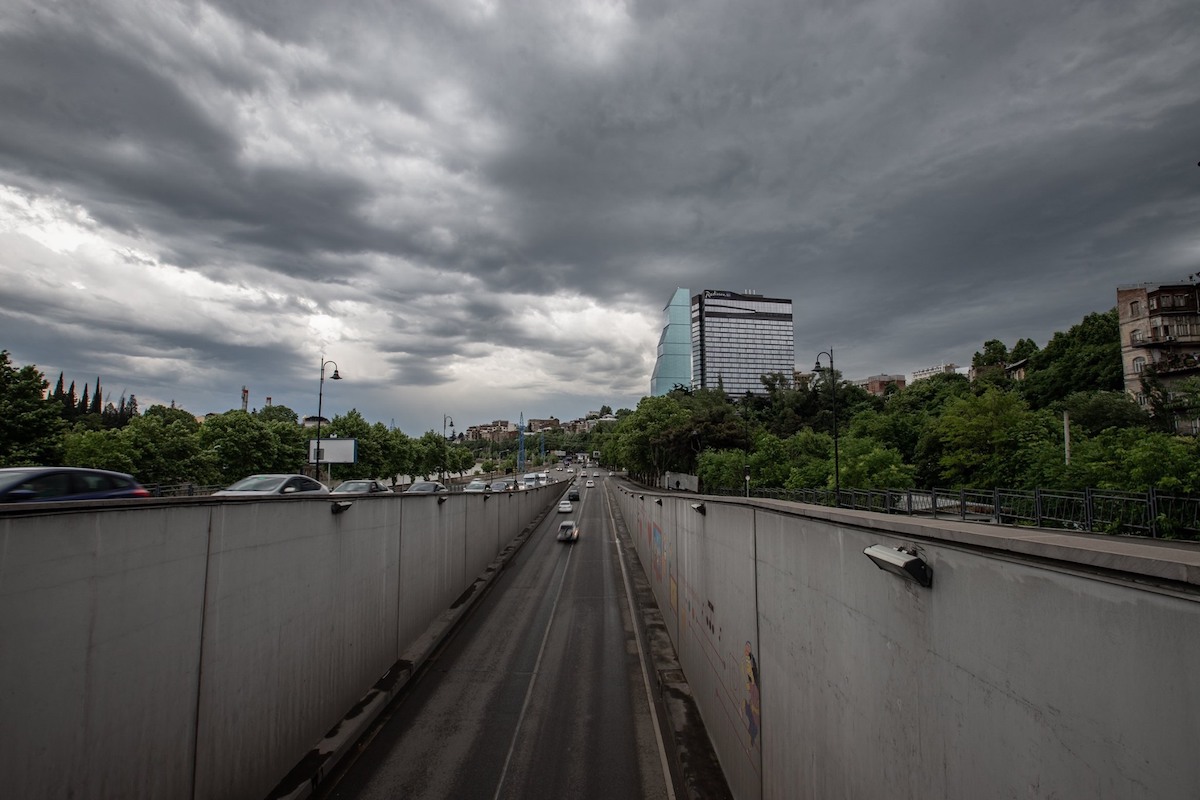 However, a taxi of category B has no right to pick up passengers on the streets.  For example, if a car is blue or silver and stops to receive a passenger off the street, the driver will be fined.
Category B taxi drivers can integrate into services such as Bolt and YandexTaxi and serve residents of the capital only through online applications.
For vehicles of both categories, it is common that, regardless of color, they are required to have a special license and undergo inspection once a year.
Taxi reform
In fact, since the collapse of the Soviet Union, the taxi business in Tbilisi was not regulated at the legislative level. Any car owner could "taxi" by installing the appropriate sign on a car.
Tbilisi Mayor Kakha Kaladze announced the need for licensing taxis in the city in 2017.
Tbilisi City Hall decided introduced new taxi rules in stages.  
Since October 1, 2018, the law obliged taxi owners to obtain licenses and undergo inspection.
This part of the reform was positively assessed by both experts and the majority of citizens.  However, another initiative adopted as part of the reform – repainting the taxi in white – was unacceptable to many.
However, from October 1, 2019, taxis must be white, with a steering wheel on the left and with four doors and a trunk. 
For repainting cars, the mayor's office offered drivers vouchers for 800 lari [about $270].  But the drivers were not satisfied, since, according to them, the cost of repainting is higher. In addition, a repainted car sells for less. 
The initiative to introduce regulation came personally from Tbilisi Mayor Kakhi Kaladze. According to him, this is done to improve the appearance of the city.  As an example, he cites European cities where only one-color taxis can be seen. 
Results and assessments
The process of dividing taxis into categories began on October 1 and will continue in the future.  In order for a taxi to be assigned a category, the car must first pass inspection.
According to the vice mayor of Tbilisi, Irakli Khmaladze, there are 26,000 licensed taxis in Tbilisi.  Of these, 30 percent did not pass inspection.  
Of the remaining 70 percent, more than half have already received category – 24 percent of them fell into category A.
To summarize, it turns out that today, out of 26,000 taxis, only two or two and a half thousand cars fell into category A.
 The reform has been criticized by both the opposition and taxi drivers and service users.
 A member of the National Movement party Roman Gotsiridze, speaking in parliament, called the initiative of the Tbilisi City Hall to repaint taxis "corrupt":
"From today, 24 thousand taxi drivers will be fined because of the capricious and corruption initiative that came from the city hall.  With repainting cars white, absolutely nothing changes in terms of their technical condition and passenger safety," Gotsiridze said.
Vasil Urushadze, executive director of the Hub Georgia platform working with transport issues, also negatively evaluates the reform.
"The regulations adopted by the Tbilisi City Hall do not meet the challenges that existed in this area.  The main task was to improve taxi service in the country and especially in Tbilisi, but the Tbilisi City Hall, instead of taking into account our recommendations, chose the path of regulations that are not understood at all," said Urushadze.
The new rules throughout the day were actively discussed on Facebook.  Users write that from October 1, tariffs for calling a taxi and services such as Bolt and YandexTaxi have increased significantly.
Tbilisi Vice Mayor Irakli Khmaladze advises residents of the capital not to rush, because "October 1 is the beginning of the reform, not its end."  According to him, the reform will be improved in the future.