What Tbilisi breathes
In recent years, Facebook posts complaining about air pollution in Tbilisi have increased.
According to the National Environmental Agency, air tests conducted in August 2017 showed that Tbilisians are inhaling excessive amounts of nitrogen dioxide and other harmful substances.
Ecologists voiced their concern three years ago when it was discovered that airborne dust contained levels of sulfur and nitrogen dioxide two times higher than permissible standards.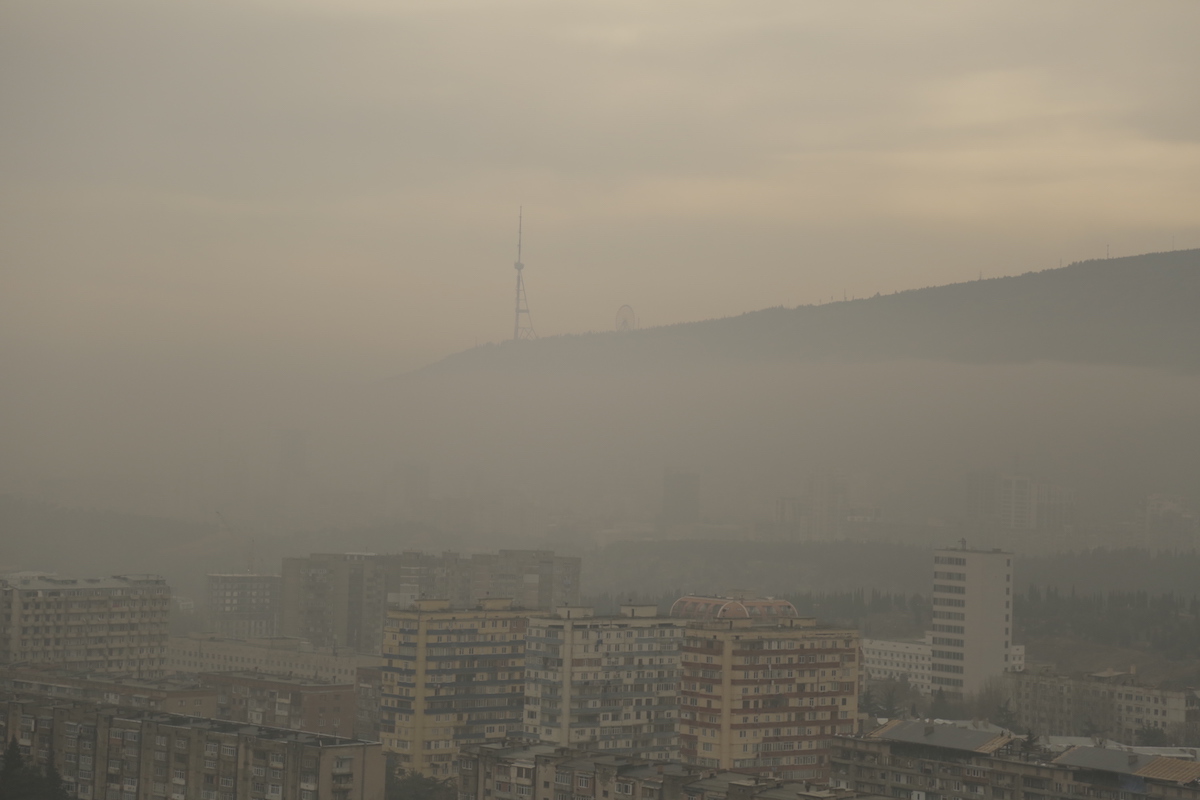 ---
• How to destroy Tbilisi city: A practical guide for amateur developers
• Leader of Georgian guerrillas
• Investigation detects traces of lead in Tbilisi air
---
It can be assumed that the situation has only worsened since 2014. Here are a few indicators:
The Tbilisi municipality issued permits to cut down more than 98 000 trees for sanitary and other reasons over the past seven years. Carparks in Georgia increased by 8% in 2016. According to the norms set by the World Health Organization (WHO), every urban resident should have access to 50 square meters of green cover; in Tbilisi this figure is 25 times less. In 2016, 35% more people died in Georgia from cancer than in 2013. This data shows one thing: Tbilisi needs to be saved.
The capital of Georgia is in a difficult situation for many reasons. We selected just three of the main ones.
Reason one: The destruction of green cover

Architect Shota Demetrashvili led us to the pedestrian bridge in Vere gorge. This gorge is one of the city's air corridors. Like most other air corridors, it can no longer function fully. Shota told us that Tbilisi's green infrastructure consists of several components:
First and foremost – the forests around the city, directly creating air to breathe.
Second – the city's gorges, where rivers flow. Fresh air enters the city through these corridors, so they are called 'air corridors'.
Third – the green cover in the city itself: parks, squares, and gardens that preserve oxygen.
These components create a single system that produces oxygen, and all three components are equally important for the city to breathe. According to Shota, the system in Tbilisi is currently so damaged that none of the components can perform their functions.
"Vere Gorge, the territory around Vake: these air corridors can be said to have been 'eaten away' by the roads paved through them. Air corridors are destroyed not just by construction, but also by any outside interference, even the paving of a road," Demetrashvili said. "The main corridor is the Mtkvari River, so-called 'blue infrastructure'. Today it is 'crossed' by highways and accordingly, is air-blown not by pure air, but by vehicle exhaust fumes. Tbilisi doesn't have a unified approach towards recreational systems. During the election campaigns in the capital, a couple of parks are created, or a few trees are planted, but this doesn't change anything."
Reason two: Exhaust fumes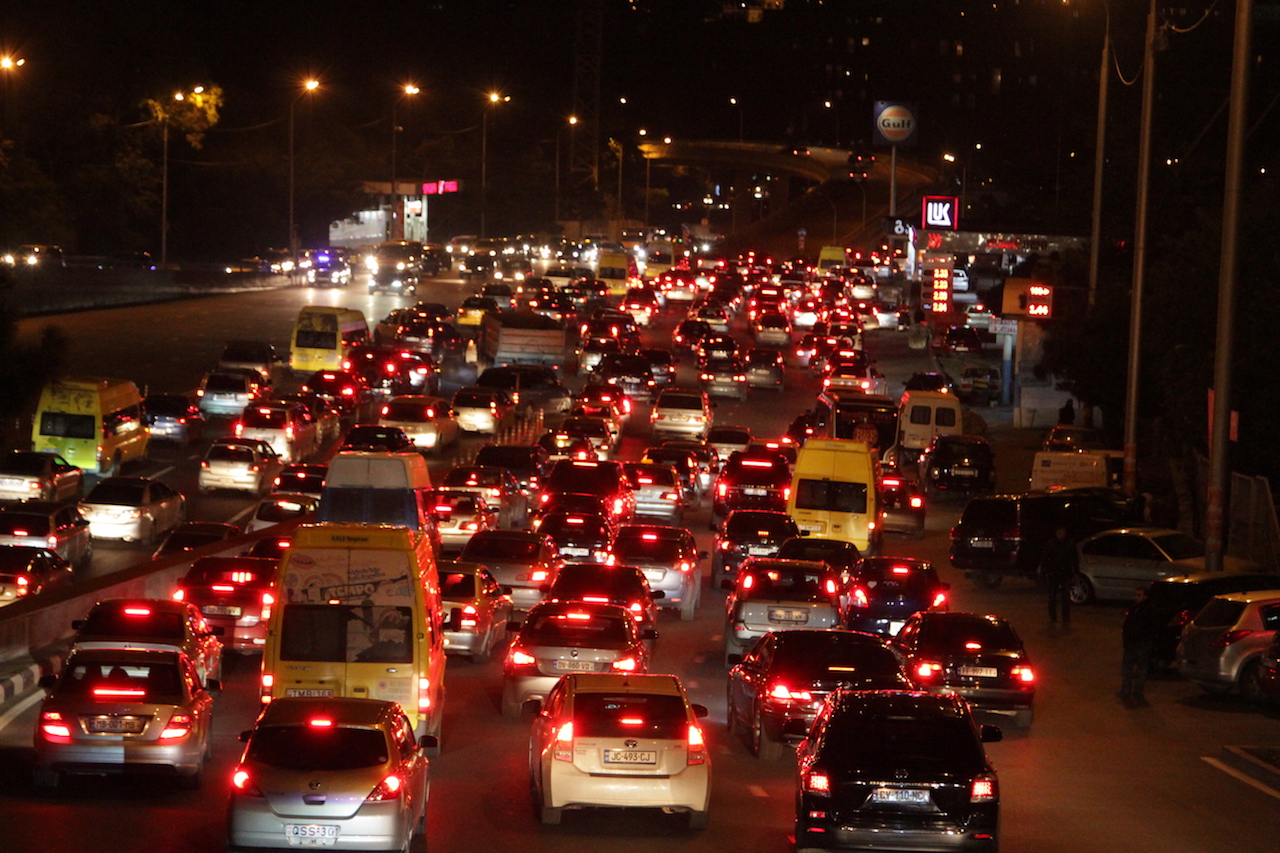 Experts say that transport contributes even more to Tbilisi's air pollution than the destruction of recreational zones. The contribution of transport emissions is approximately 95%. In 2016, the number of cars in Tbilisi exceeded 1 million. According to data from 2015, 90% of all cars in Georgia were produced more than 10 years ago. Of these, 36.7% are located in Tbilisi – more than in any other region.
According to Giorgi Kankiya, geographer and specialist in the field of transport, the main problems are old cars and a lack of catalytic converters:
"Apart from no proper inspection, mostly used cars are imported to Georgia. Drivers also often remove catalytic converters from engines for sale [to sell for extra money]. So, unfiltered exhaust directly mixes with our air. Most public transit methods operate on diesel fuel, which generates the greatest amount of exhaust fumes."
In addition to delivery of faulty, second-hand cars, fuel coming into Georgia is of poor quality, which creates additional problems.
According to Georgian legislation, the permissible standards of benzene and hydrocarbons are 1.5 times higher than European standards, and the sulfur content is 15 times higher.
Reason three: Construction debris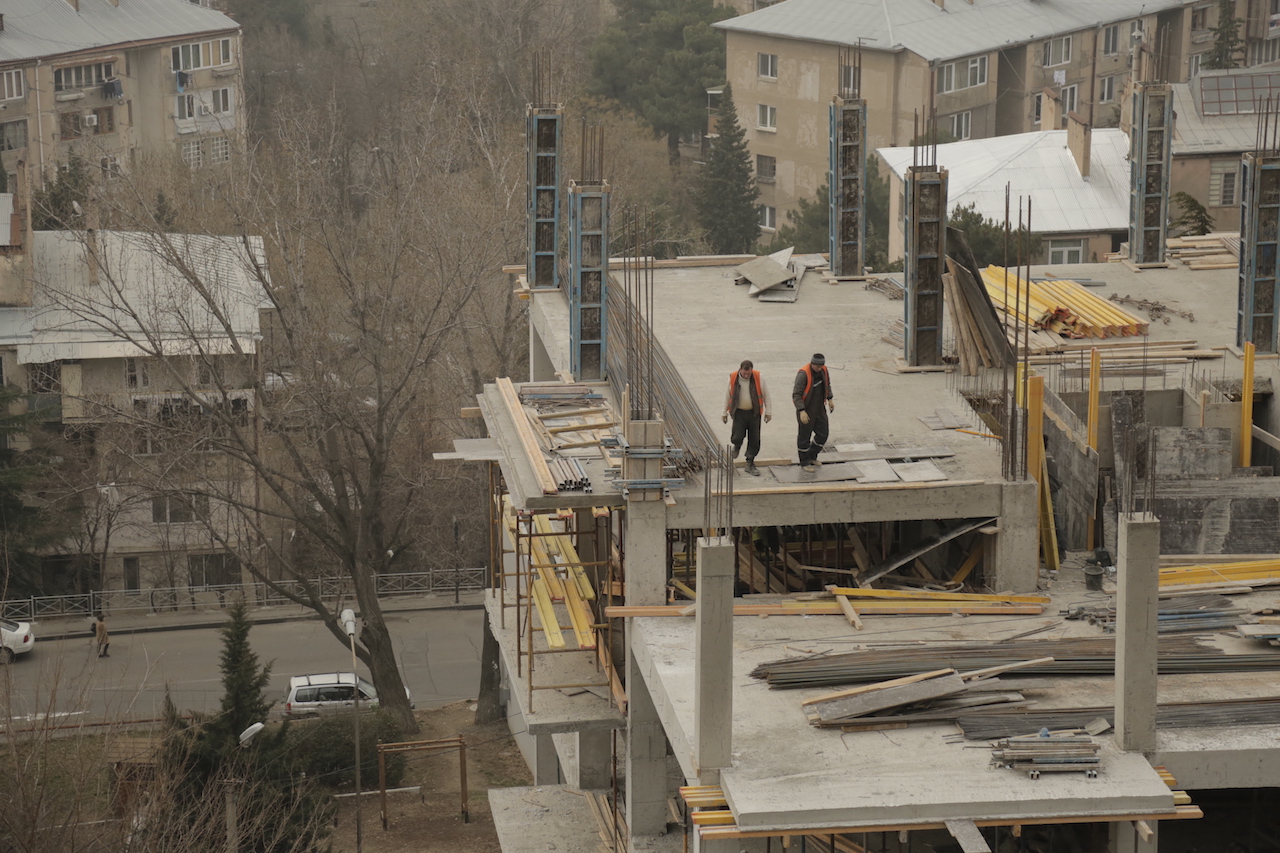 There's a construction boom in Tbilisi. Recreational zones are quickly losing their statuses and being turned into residential areas. Construction is chaotic. In addition to the fact that construction spoils life for pedestrians, depriving people of sidewalks, it poses another serious problem – the violation of sanitary standards.
There are mounds of sand around construction sites for months, and with the slightest breeze, it spreads in different directions. Without observing any sanitary norms, builders cut stone in the same place, the dust of which is dangerous to the respiratory system.