Leader of Georgian guerrillas
Nata Peradze, an environmental activist and a member of the Partisan Gardeners NGO, has been taken to the Republican Hospital due to aggravated health condition, following a 6-day hunger strike outside Tbilisi City Hall building. NataPeradze demands dismissal of the employees of Tbilisi City Hall's Ecology and Landscaping Service and appointment of high-skilled personnel, as well as a thorough legal investigation of the ongoing environmental processes in the city.
Felling of the century-old trees in Tbilisi center stirred the Partisan Gardeners and their leader's protest.
The demolition works are currently underway in thearea of the former Institute of Hematology and Blood Transfusion. "Orbi company is planning to construct a 42-storey building in that place. Overall 13 conifer trees have been cut down so far.
The Partisan Gardeners claim, NataPeradze stopped a hunger strike due to deteriorated health condition. Though the process will continue – EleneMalashevski-Jakeli, another member of the NGO, has launched a hunger strike outside the City Hall with the same demands.

None of the City Hall employees, including Tbilisi Mayor, have met the protestors during a one-week protest rally.
Who are the Partisan Gardeners?
Guerrillas have been raiding in Tbilisi for already two years. They are targeting those, who cut threes, park their cars on sidewalks, abuse animals.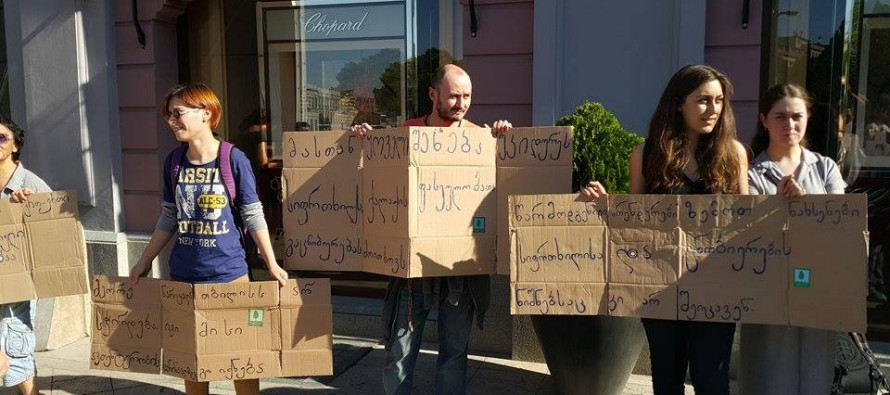 It's due to "Guerilla Gardeners's activity, that the investors have not managed to buid a hotel in one of the recreation areas in Tbilisi – in Vake Park.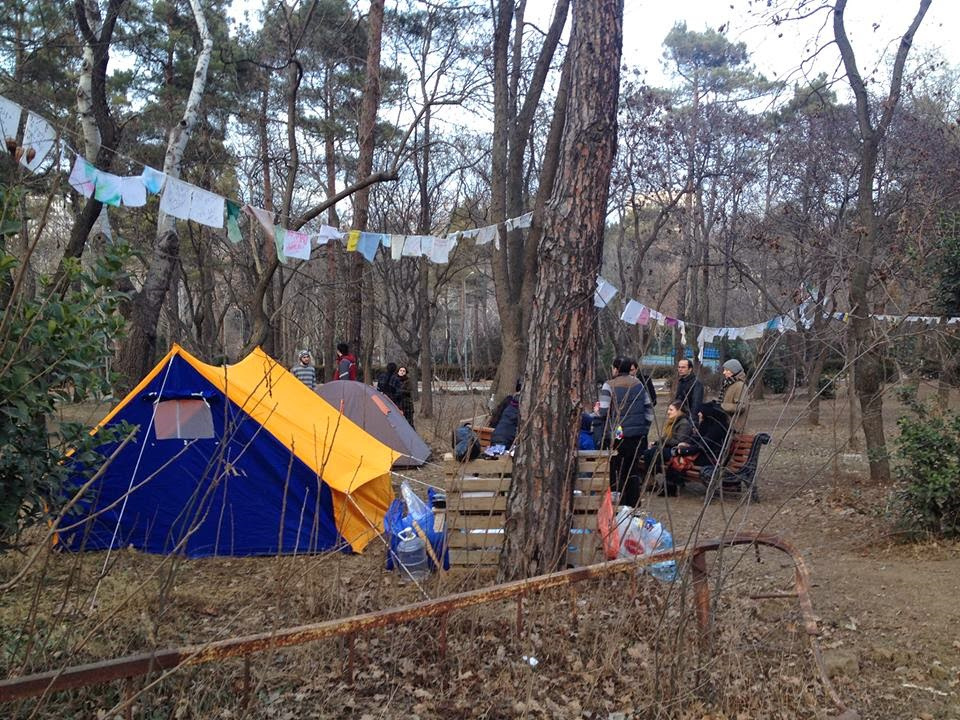 The guerillas put up tents in Vake Park in frost and snow and day and night they kept close watch so that the heavy equipment could not enter the park.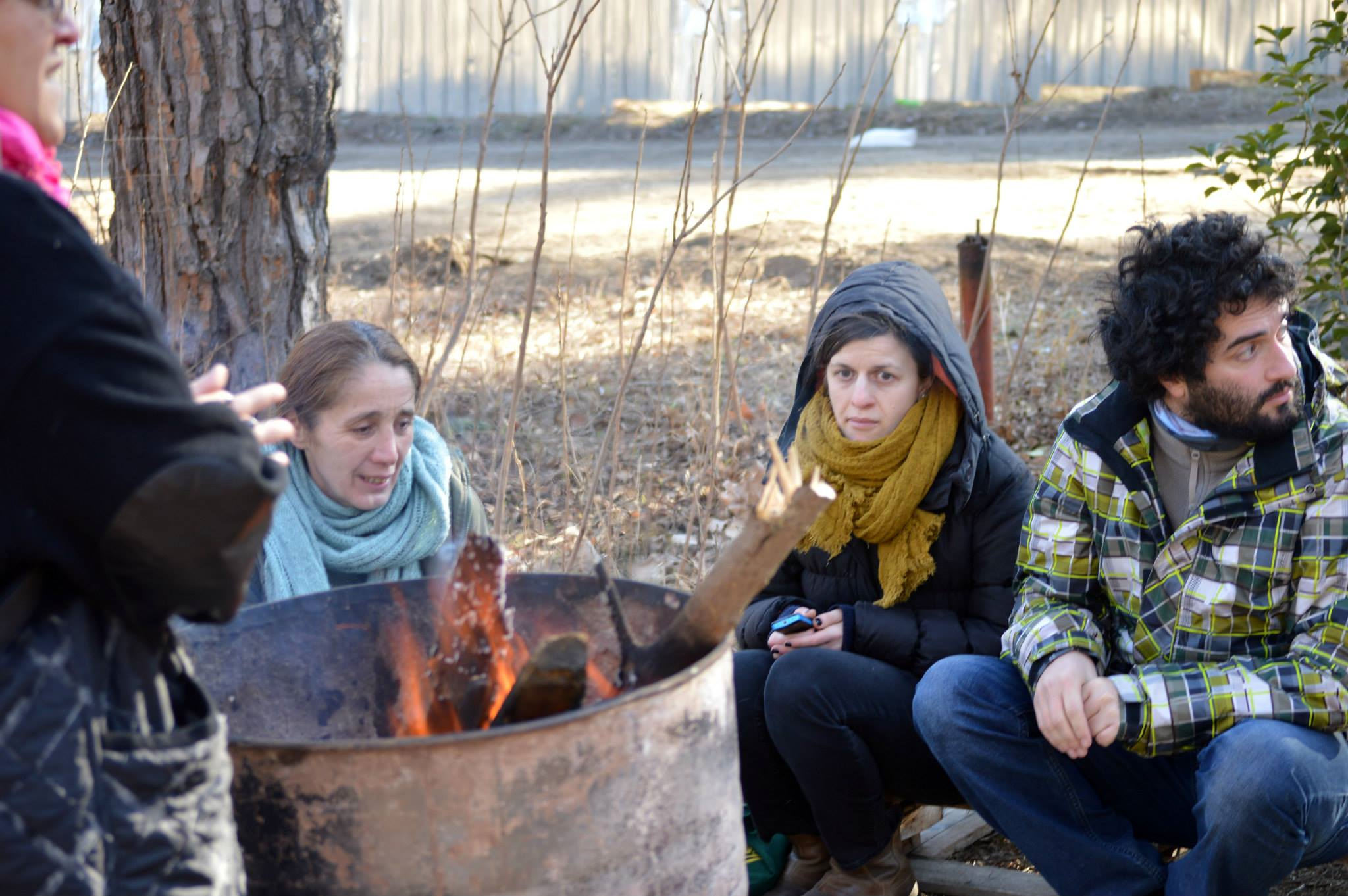 "Guerilla Gardeners is not an organization that has its funding, director and office, but have a leader – Nata Peradze. The movement was set up on her initiative two years ago.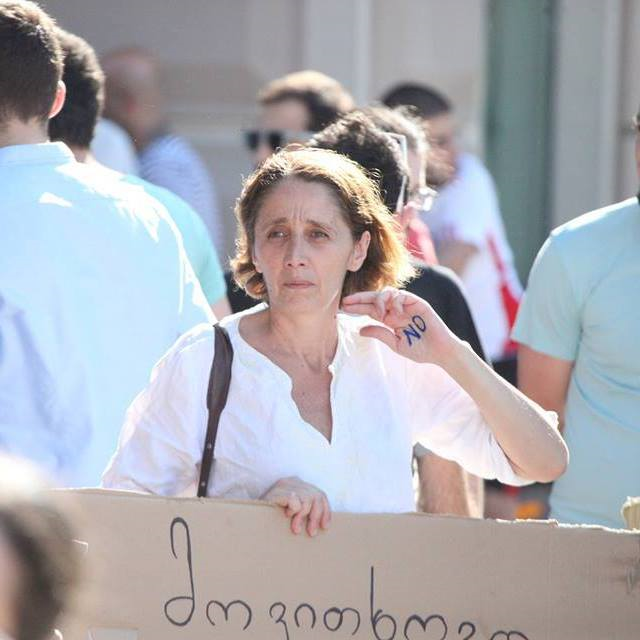 The Guerillas' bodacious and hooligan leader blocks way to running tractors, climbs onto cranes and gives public officials the finger.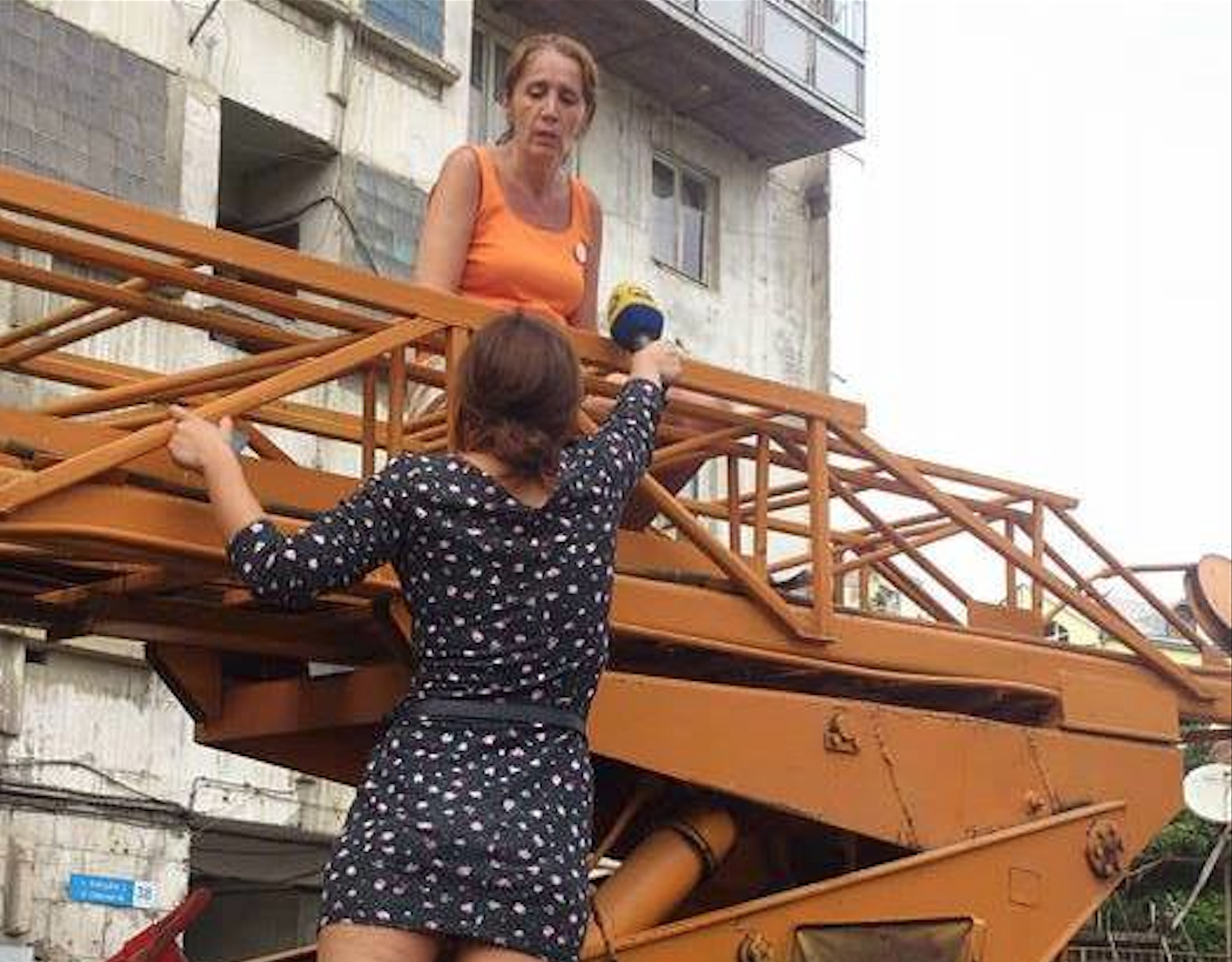 "I believe, one should show his/her power this way rather than using ordinary words… – she said.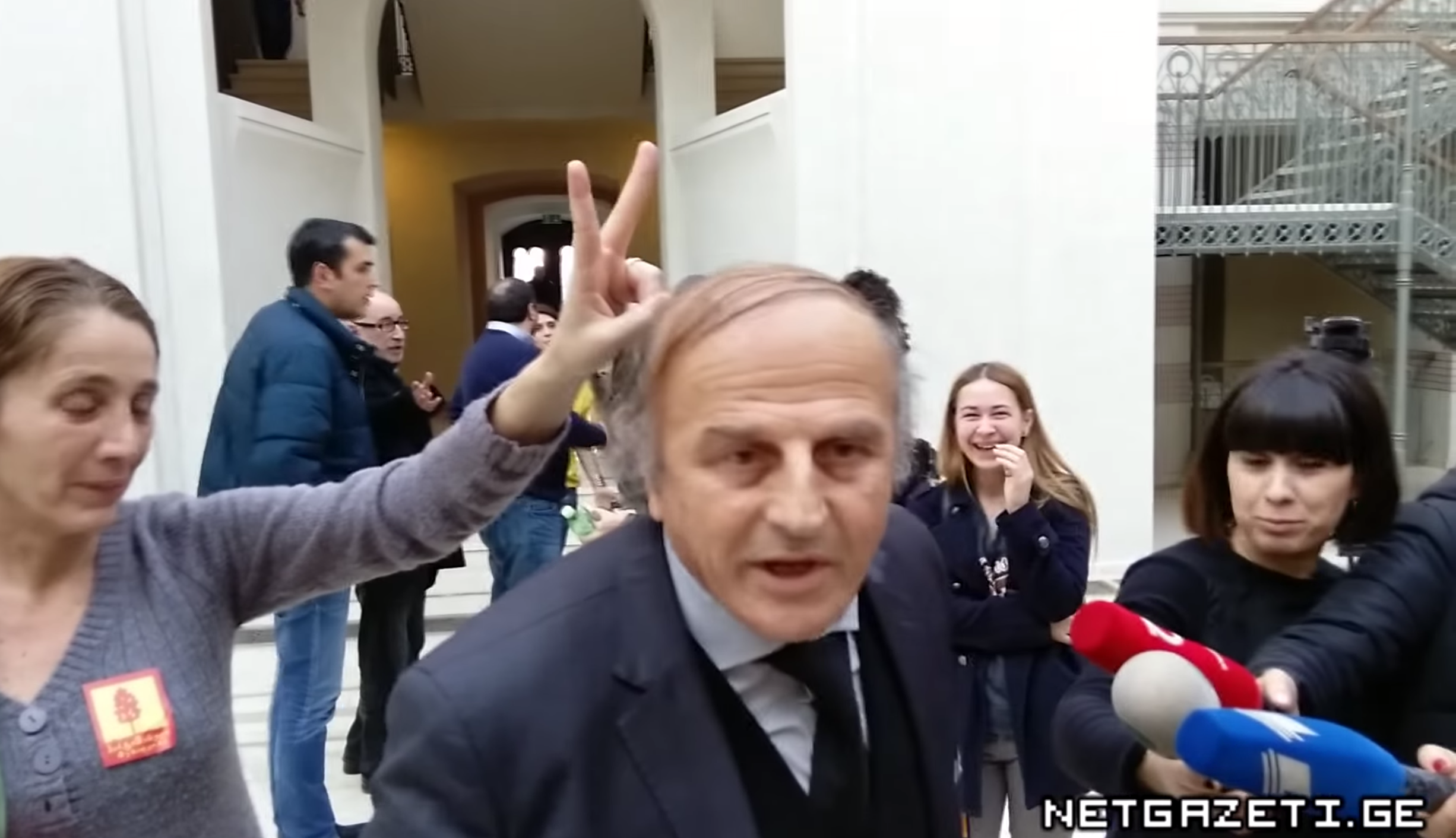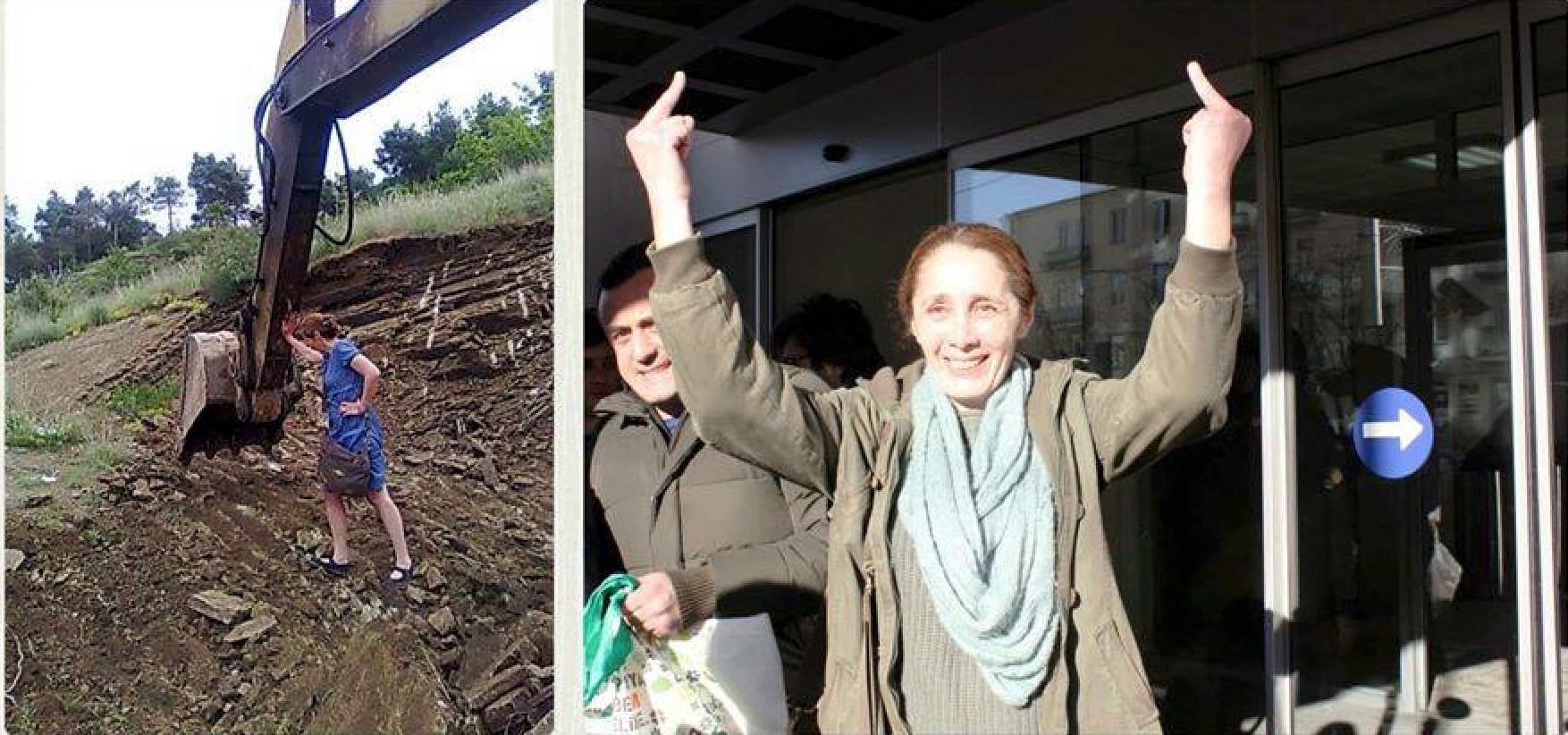 Initially there were only Nata and some of her friends. Whereas nowadays there are hundreds of them. What unites them, is the idea of city landscaping.
"It was exactly two years ago, when I first announced to my friends, that I was going to plant trees in the Heroes' Square. Several people responded. We planted trees and uploaded plants photos on Facebook. The response to that post was really awesome. First my friends and then completely unknown people were writing to me, wondering when would we plant trees again. I am a fine art restorer. I opened a small flower shop upon return from Holland. I did not possess any professional skills, I simply liked doing that.
"People frequently ask how to join us. It is very easy. Just plant a tree, join a protest rally against illegal construction and you are already in our ranks…"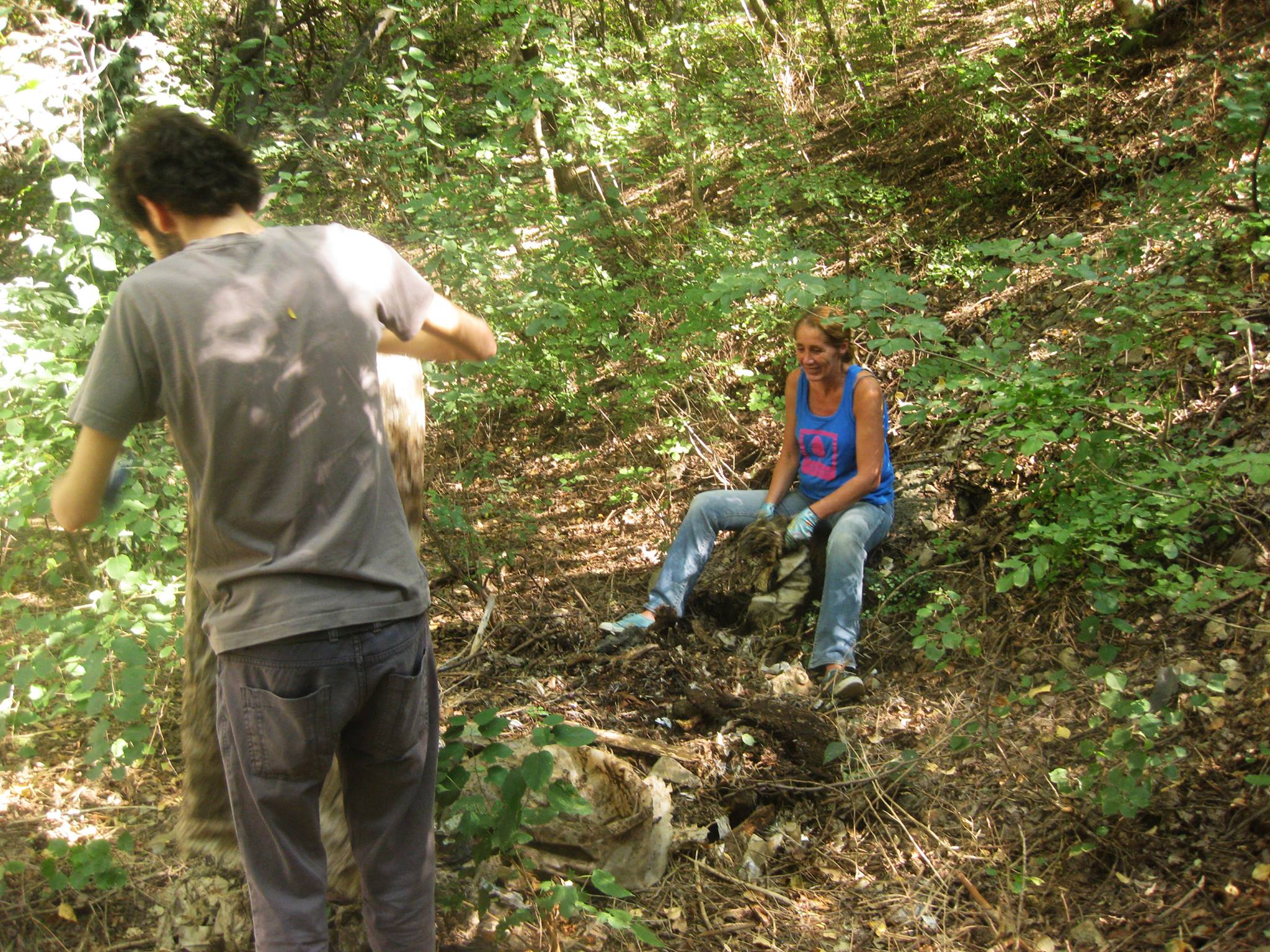 "In the post-Soviet area, including in Georgia, people rarely resort to actions even if they are very indignant. Education is the major problem that prevents our development in any sphere.
"In 2013, when we were defending the Turtle Lake from illegal construction, there were just 20 of us. The police grabbed us by the back of the neck and pulled us off. Now it is difficult for them to treat us the same way, since there are more of us.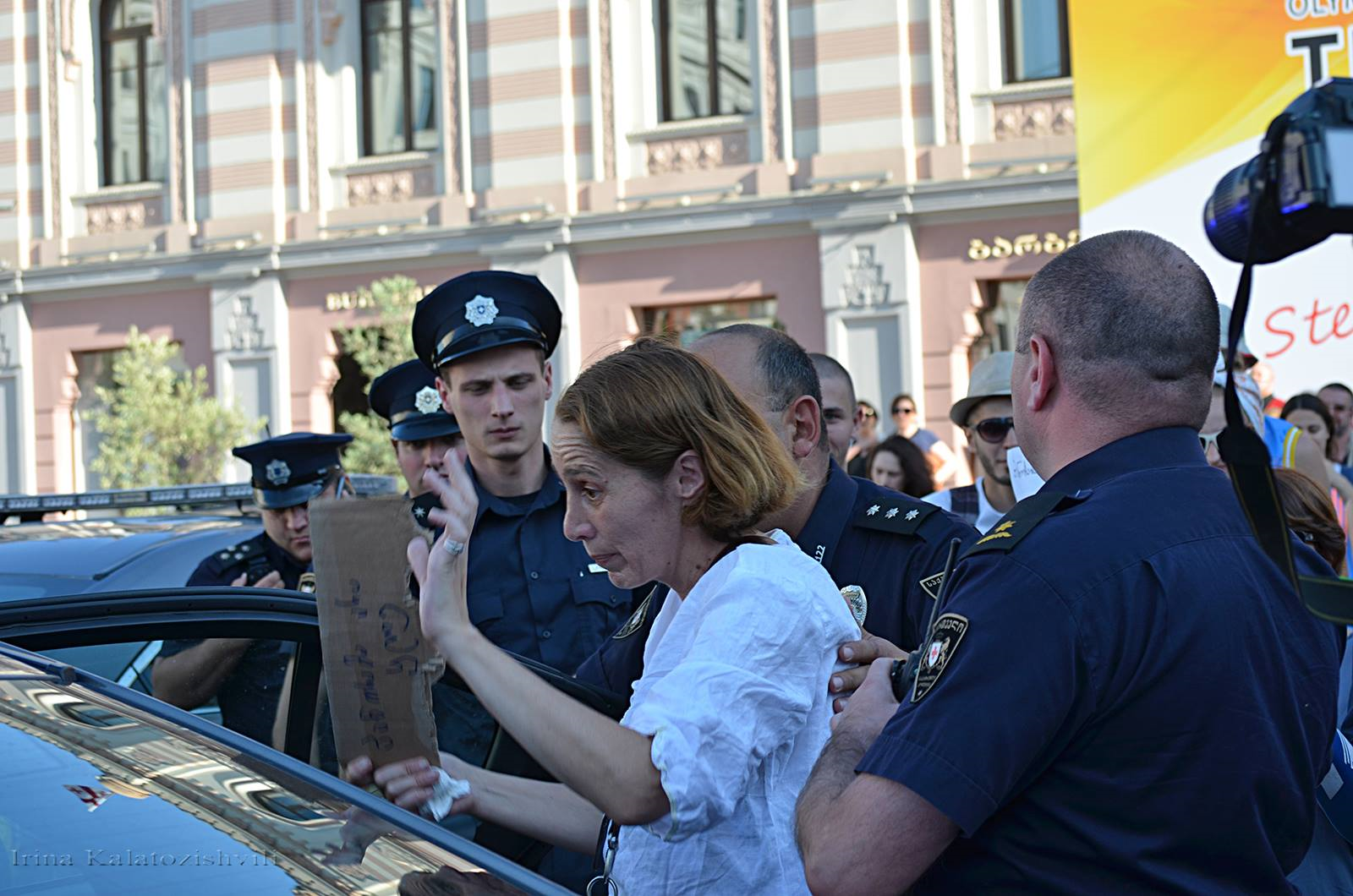 "On 13 June (on the day of Tbilisi flood), when it started raining, I, my teen child and his friends, went to the dog shelter in the Vere ravine, to rescue the animals. The water level was increasing and we found a shelter in one of the shops. I could hardly help crying. "Why have I brought you here?! I was telling myself. Two volunteers pointed to the scared and stress-ridden dogs, that were snuggling up to us, and said that was the reason. I don't regret, I was there that night.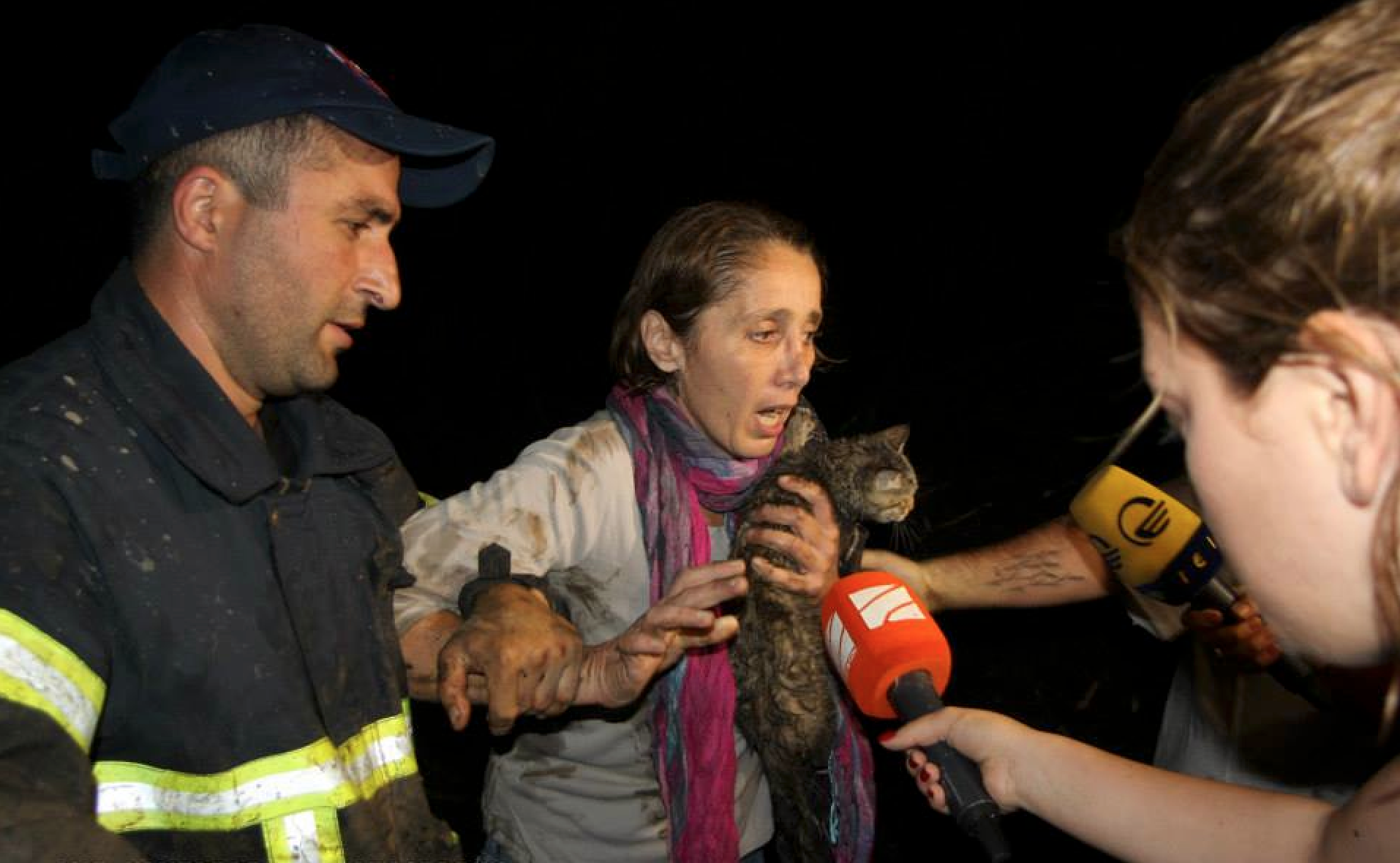 "I consider meetings with politicians the biggest waste of time. When I go to such meetings, I usually put on ripped jeans and a dirty T-shirt to show that I am not one of them…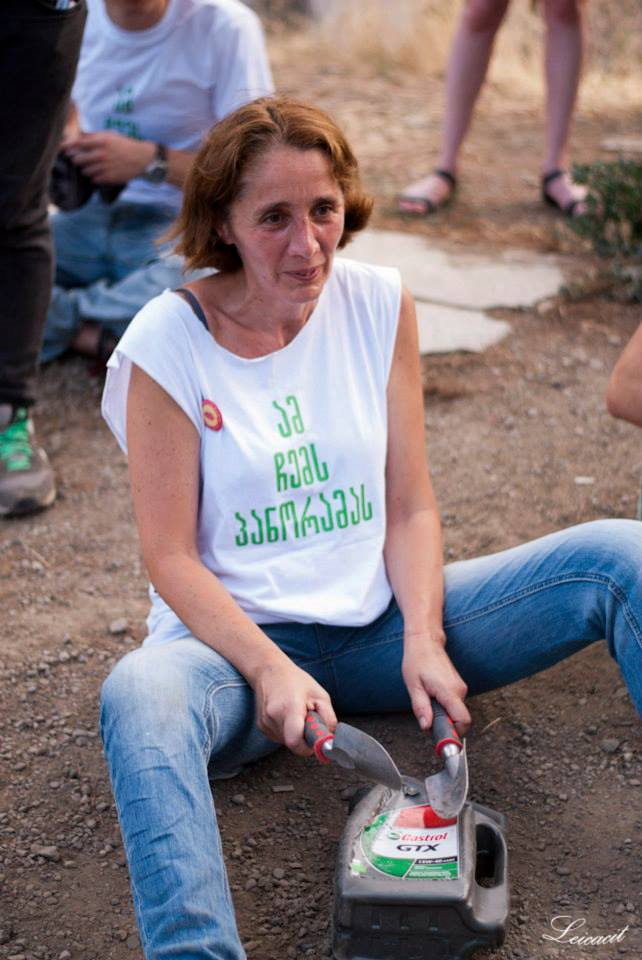 Guerillas have launched a new campaign – we put colored tyres on the sidewalk where parking places are marked and plant flowers there.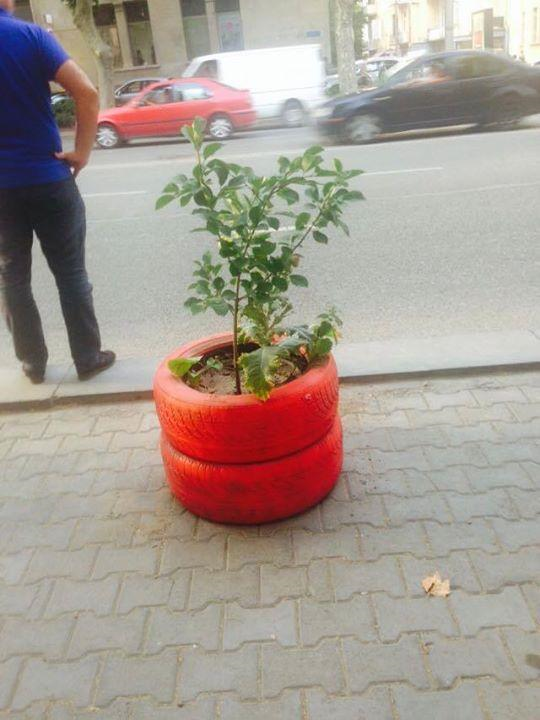 Earlier, the patrol police took no notice of us, they just smiled and passed by. But this time, we didn't even manage to unload the tyres as 5 patrol cars stopped and rounded us up. We were fined and treated rudely. In other words, we are really getting in the way and that betokens a victory.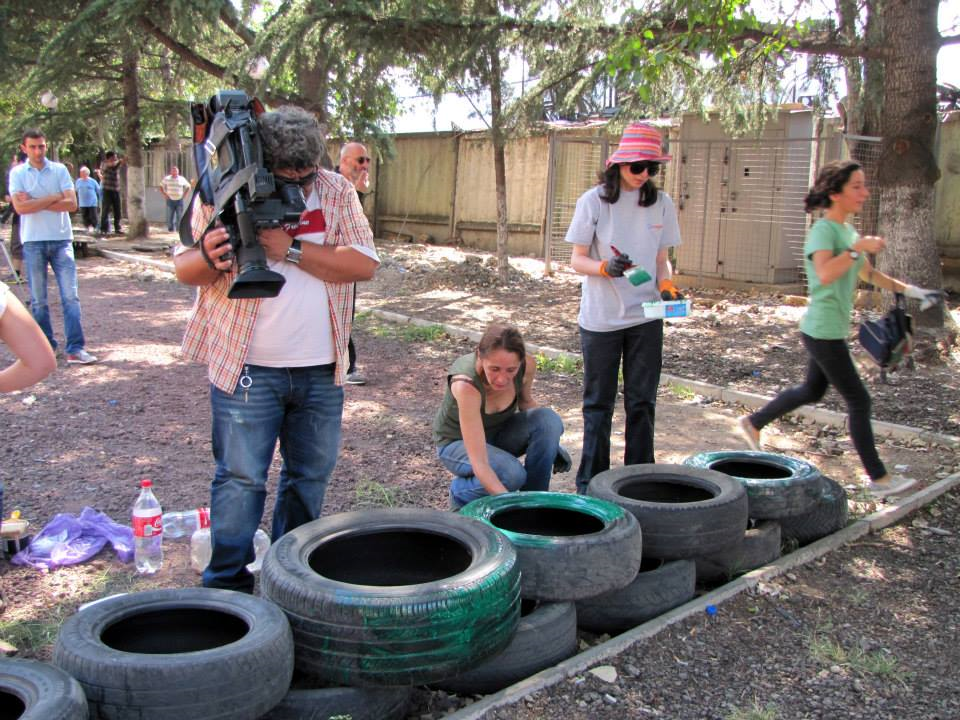 The fact that I am a woman helps me avoid getting beaten up. I have been frequently told at the meetings, especially with politicians: "If you were not a woman, I would hit you.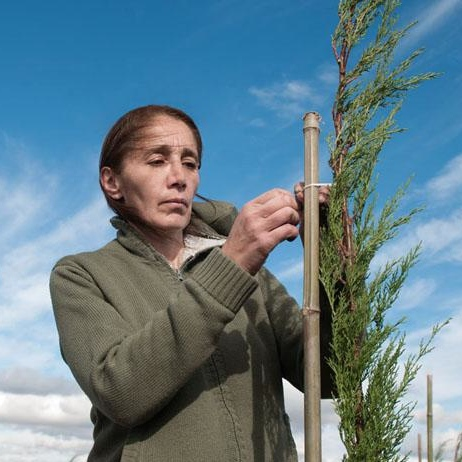 It's not that I just think, but I strongly believe that none of the women will have any problems unless they, themselves, are doubtful they are doing exactly what they should do. It depends on the extent one was repressed and programmed as a "real Georgian woman in childhood.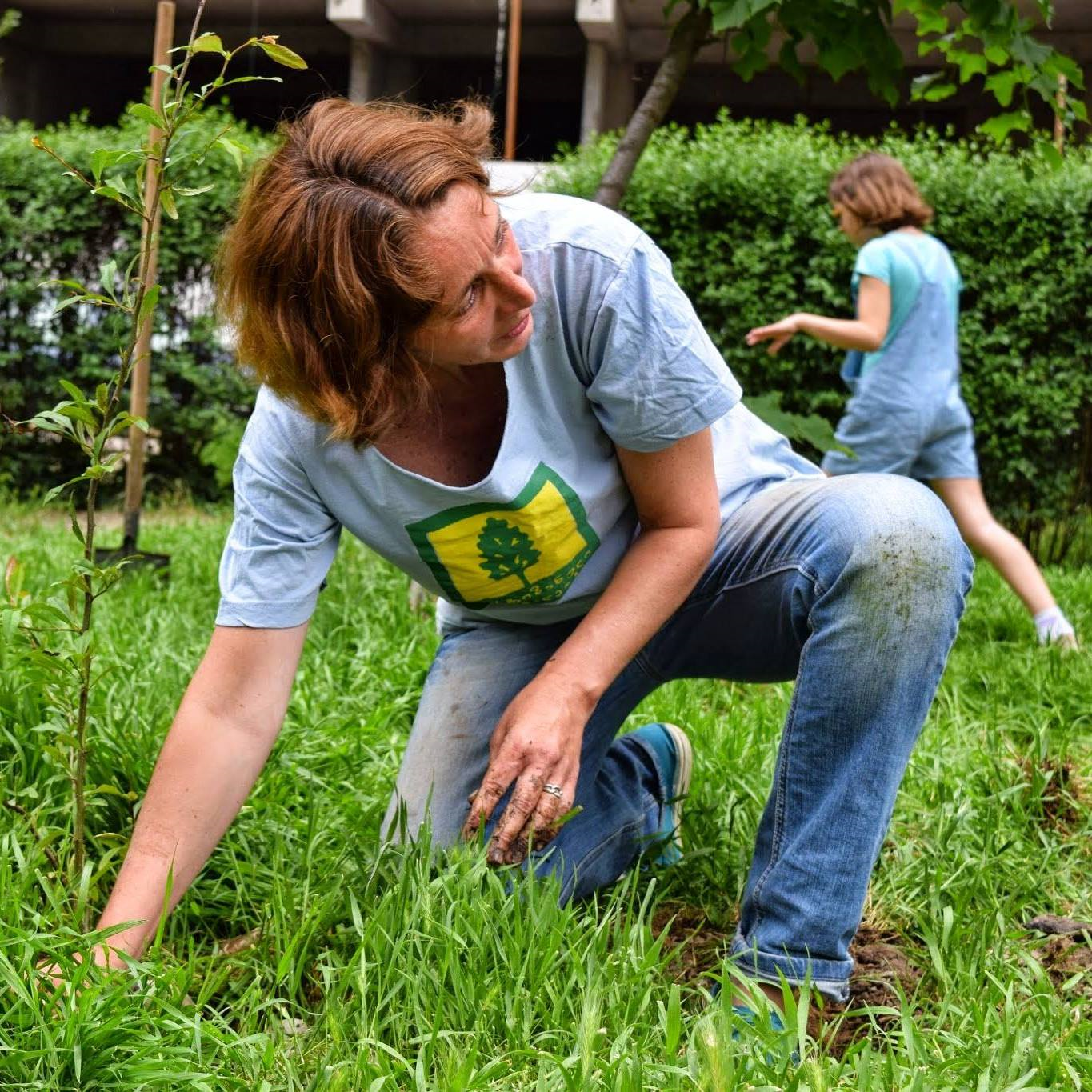 We are not going into politics. We simply want to change consciousness through our movement…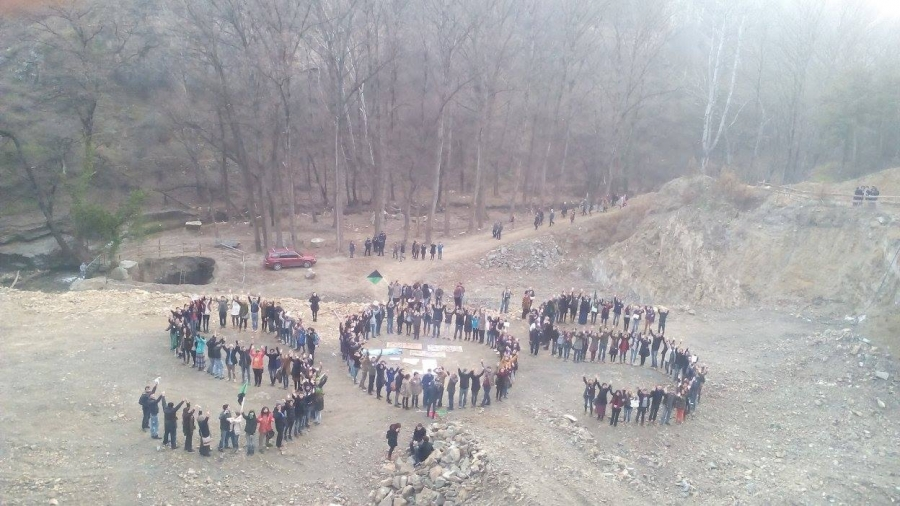 What are we going to do? We are going to be more active and demand right 'green' legislation. We are going to fight through laying down legitimate demands and seeking methods for public involvement – through educational, creative, positive activities.
Published: 23.08.2016