"I think we have done everything" - volunteers in Armenia rally to aid Karabakh Armenians, photo story
Volunteer assistance to refugees from NK
Volunteers were the first to welcome displaced people from Nagorno-Karabakh in Armenia. Since September 24, when Azerbaijan unblocked the Lachin corridor, more than 100,000 people have entered Armenia. And thousands of volunteers have been helping people arriving in Armenia day and night to get food, clothes, medicines.
As soon as the Ministry of Labor and Social Affairs announced the recruitment of volunteers, more than a thousand people immediately registered on a specially created website.
The Armenian government has developed assistance programs for the Karabakh Armenians who have lost their homes and all their property. Funds and humanitarian aid are being collected by non-governmental organizations, initiative groups and ordinary citizens. Points have been established in Yerevan and in all regions where household necessities are collected and distributed.
Volunteers collect information about the displaced people and their needs and distribute aid. Among them, both in the first days and now one can meet people of all ages and professions, including students and even schoolchildren.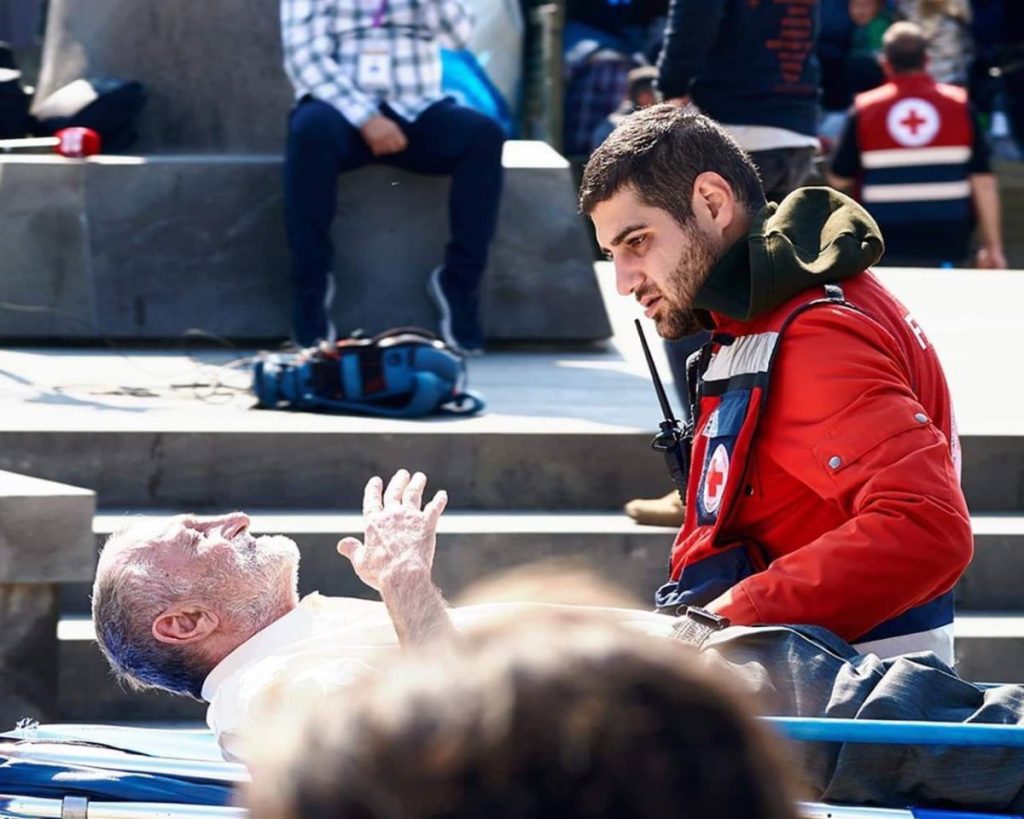 ---
---
"People felt that we shared their pain, that they were not alone."
15-year-old Heghine is a member of the volunteer group of the Armenian Red Cross Society. She is from Goris, which was the first city to receive Armenians who left Nagorno-Karabakh. She says that the workload in the first days was huge and she was very tired, but the satisfied faces of the people were an incentive to keep working.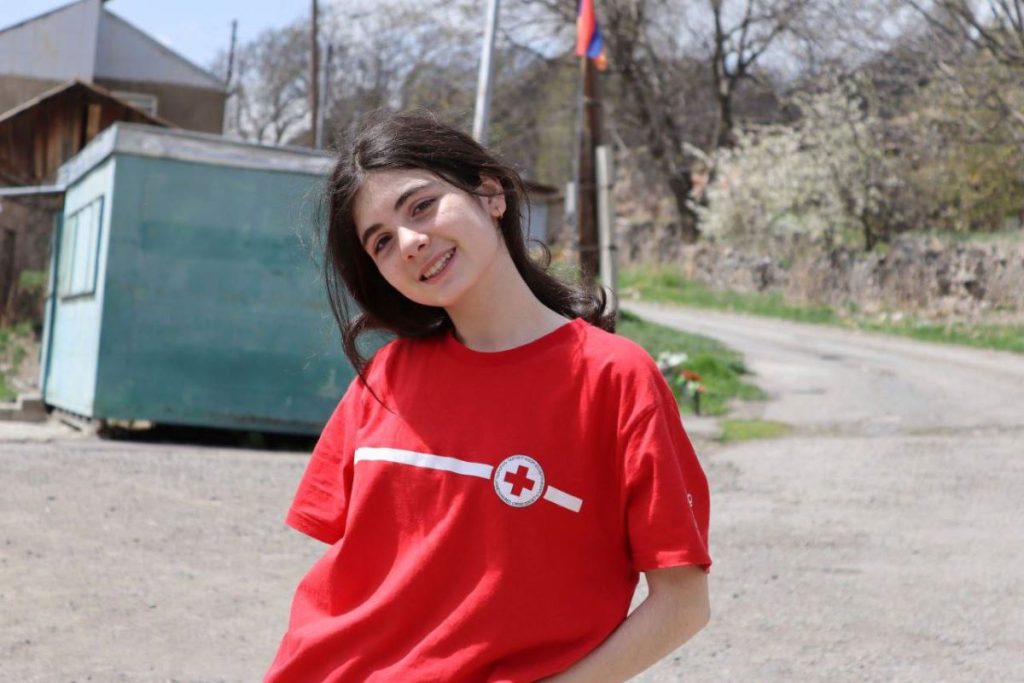 "It was so important at that exact moment to help people who had lost everything. There was so much uncertainty, uncertainty in their eyes. True, they had come to Armenia, to their homeland, but they didn't know where to go, what to do. They were tired, hungry, exhausted. When we helped them, offered them food, clothes, a lot of things changed for them. They felt that we cared about them, that we were there to share their pain, that they were not alone."
She is proud that her city and its residents in this difficult situation showed maximum compassion and warmly welcomed their arriving compatriots:
"The whole of Goris was involved in volunteering."
Millana, 18, is also part of the Red Cross volunteer group. She spent the first week helping register arrivals.
"There were discouraging moments. There were people who lost their relatives, who couldn't even bury them. There were people who had lost everything – with one or two bags. Artsakh kids helped me not to get depressed at such moments. They were so happy when we offered them candy and cookies. All nine months of the blockade they were deprived of these goodies. And when they saw the candy, they were so happy that my mood changed, too."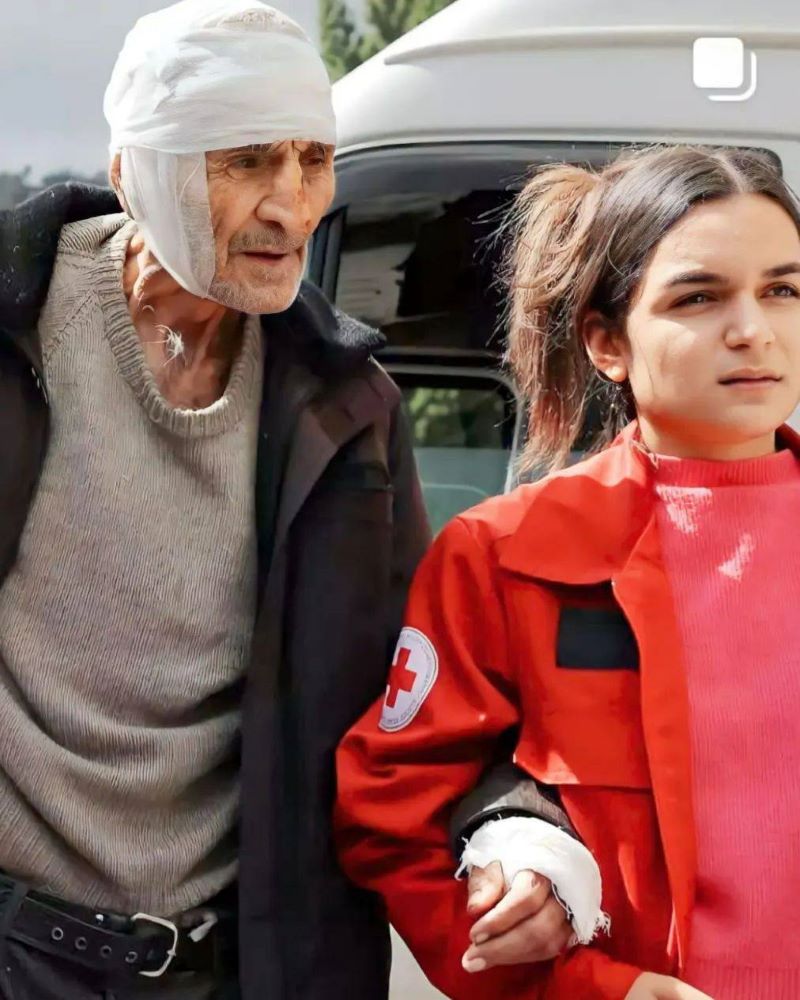 "Good deeds don't like publicity"
Not all volunteers are eager to talk about their work. Gor and Arayik help at the reception and registration center in Parakar village. Both are 15 years old. According to Gor, the work they do is the least they could do for people who survived months of blockade and then lost their homeland.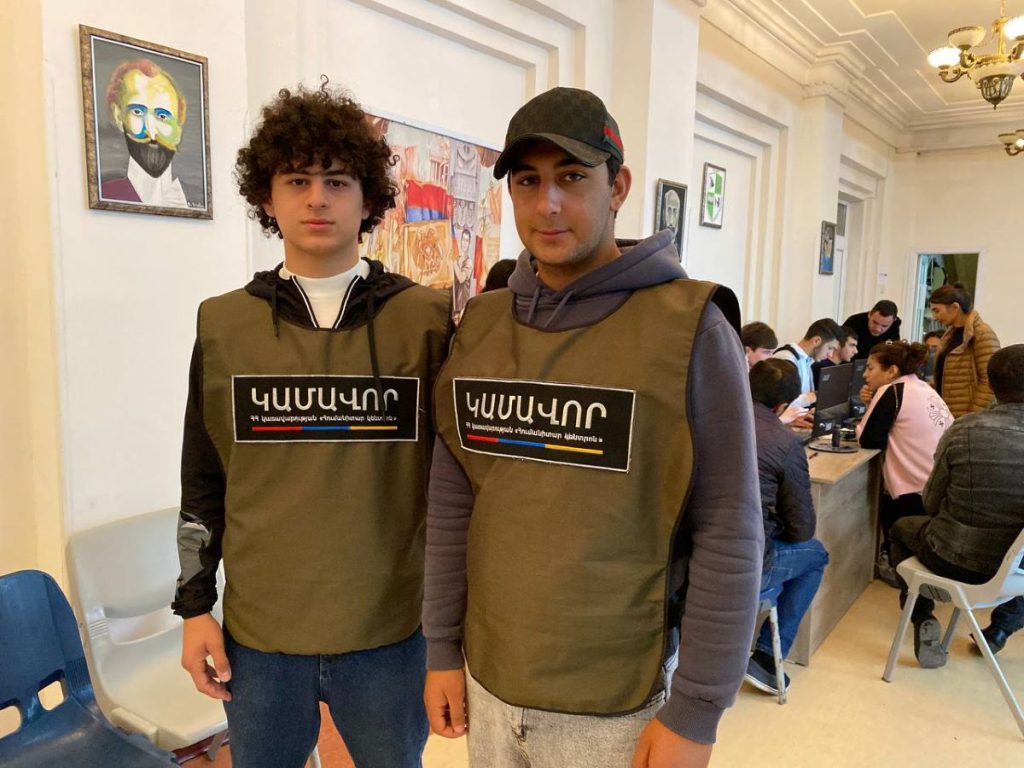 "Good deeds don't like publicity. We did and do all this from the heart. And in those days, when people first came to Armenia, everyone was a volunteer – in Goris, Vayk, Parakar, Yerevan, everywhere. Everyone self-organized: someone brought food, someone provided a car to transport people, someone gave them clothes," Arayik says.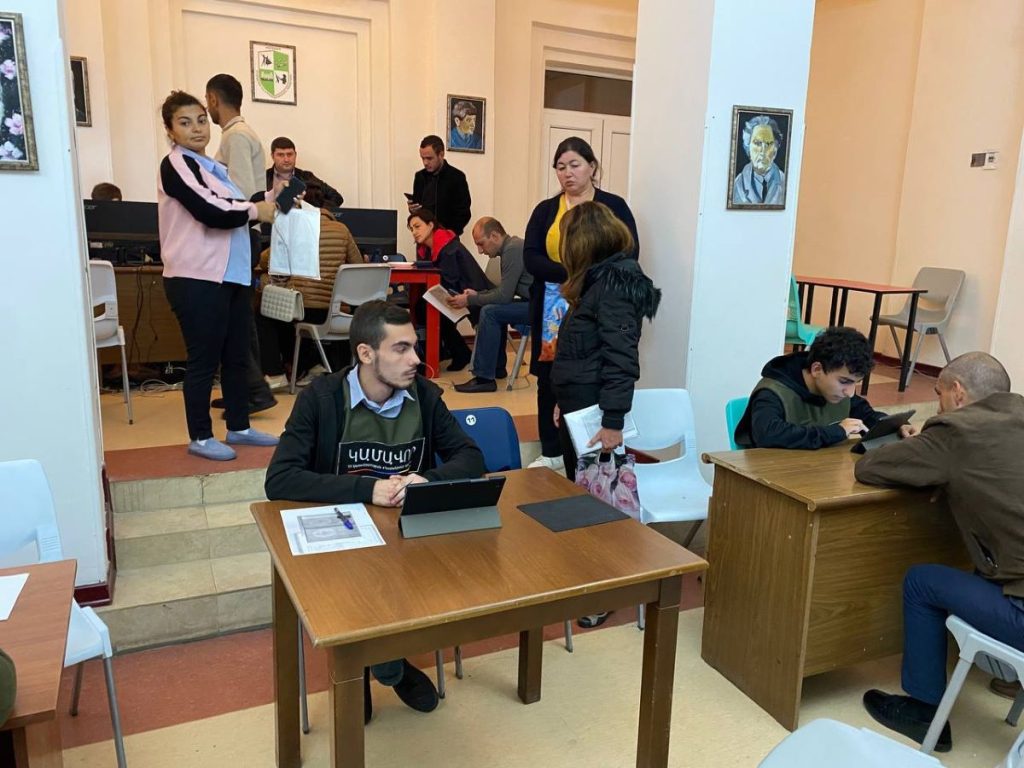 When asked what drives young people and teenagers to volunteer, 18-year-old Astghik answers:
"Volunteering is nice because everyone discovers themselves. You realize your strengths and weaknesses, find yourself in a new environment, and make new friends. After this ordeal we all became stronger and stronger. And in the first days we were overwhelmed, depressed – perhaps because of tiredness. We were upset when we saw people in such a state. But looking back, we are proud that we overcame this challenge.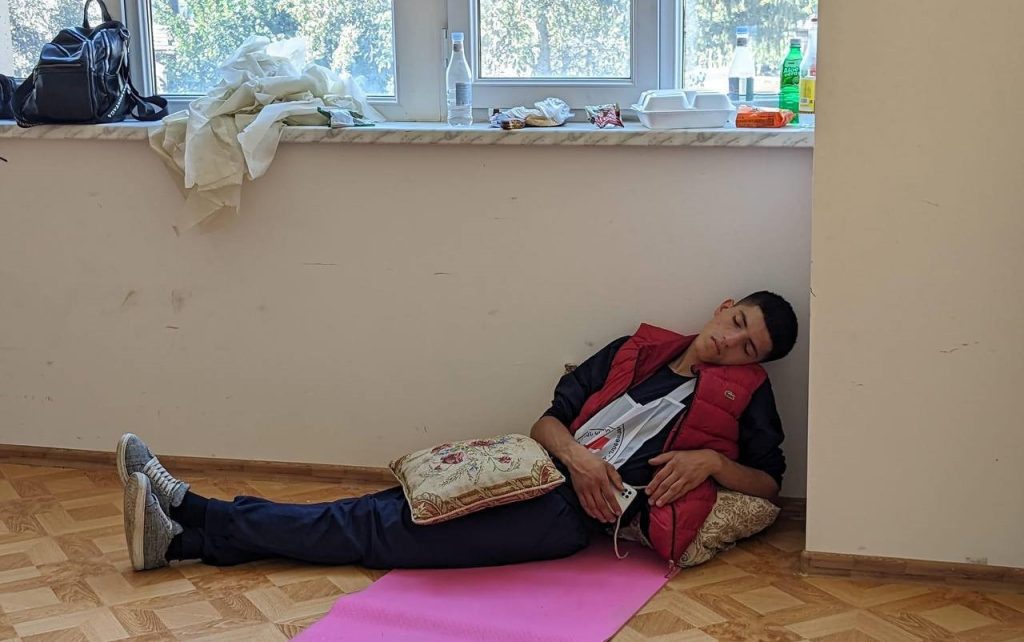 Astghik says the hardest thing for her was keeping calm in some situations:
"People were understandably nervous. They would come in tired, exhausted, not wanting to answer questions when we were registering them. They were angry because they were wasting their time. And it was very important not to answer them angrily. We had to help these people, calm them down, not get into an argument. And all the volunteers performed to the best of their ability. I think we did everything we could to make these people feel that they are at home."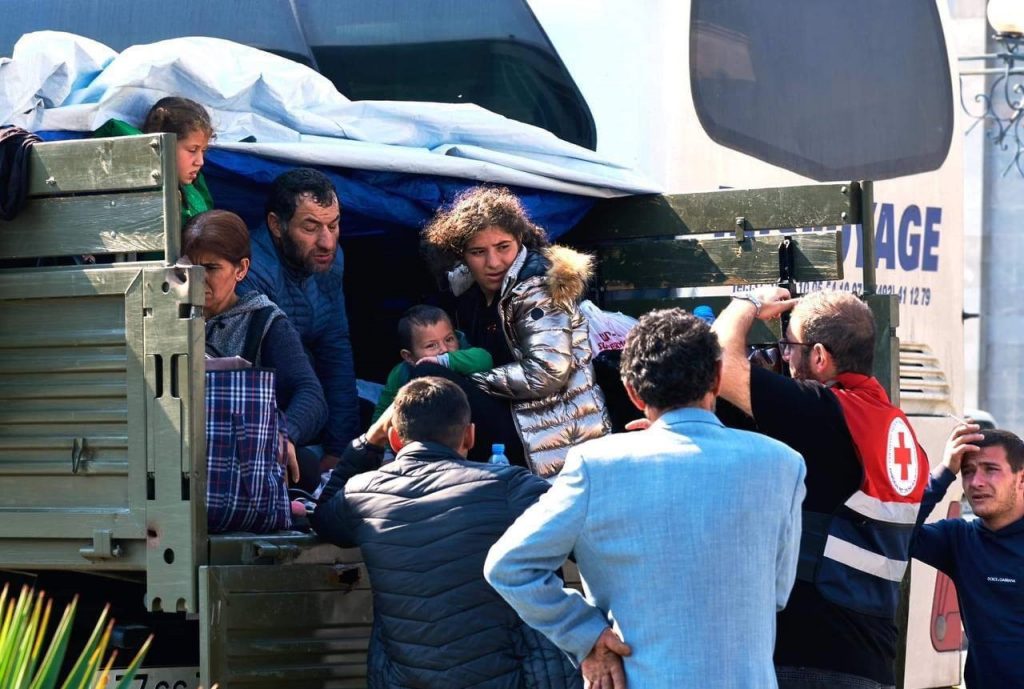 Follow us – Twitter | Facebook | Instagram
Volunteer assistance to refugees from NK