Stories of two families who left NK: death of parents, birth of a child
Displaced people from Karabakh in Armenia
Thousands of people who moved from Nagorno-Karabakh to Armenia have settled in various regions of Armenia. They are trying to adapt to the conditions of life here and get used to the new circumstances – the loss of their homeland, their homes and all their property.
The humanitarian center, which is in charge of settling the displaced, reports that 85 thousand people have left Armenia's regions. Deputy Prime Minister Tigran Khachatryan, who coordinates the center's work, assumes that this is a conscious choice, and most will prefer to stay here. The Armenian government helps Karabakh Armenians rent housing and suggests that they decide on their choice of residence in the longer term.
It is especially hard for those who experience all this and the death of their relatives. There are also families who have given birth to babies after moving to Armenia. All migrants have their own stories, but they are all united by a feeling of uncertainty. People do not know yet how their future will turn out.
---
---
"We didn't have time to digest the war, we also lost our parents."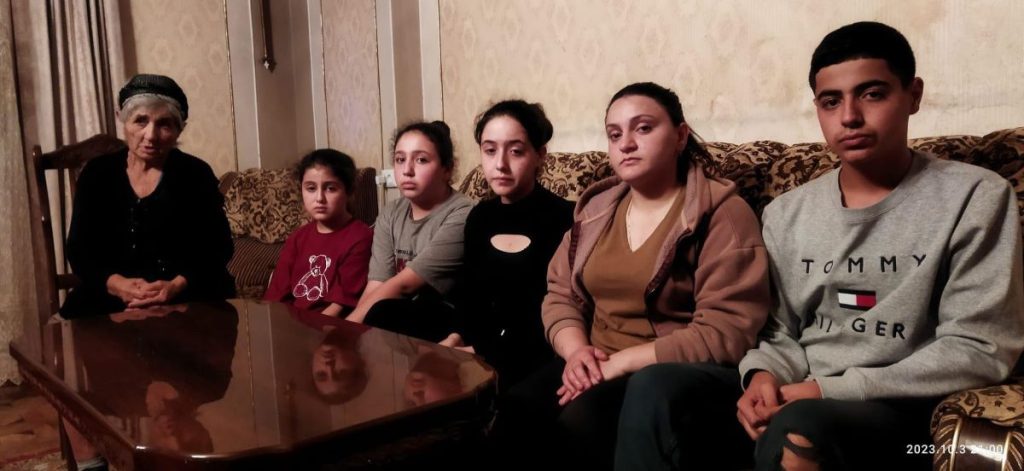 These children lost not only their home but also their parents in Nagorno-Karabakh. Both mother and father were victims of an explosion at a fuel depot near the town of Askeran.
In total, more than 200 people were killed, dozens of wounded continue to receive treatment in Armenian clinics. And so far there is no exact information about what caused the explosion.
The cou0le received 4th degree burns, the medics failed to save them. The children were left in the care of their 86-year-old grandmother.
Their father's sister, Silva Sargsyan, said that the family lived in Murishen village of Martuni region. They had a small store, also had a plot of land, and kept cattle.
"Murishen is a border village. Azerbaijan started shelling in this very direction. My brother's family left the village at 4 am, they went to the capital. They decided to flee as they knew that Azerbaijanis had already entered the village, beheaded and slaughtered one of the residents. They all spent three days together in a bomb shelter. On the fourth day, the brother and his wife went to get gasoline to take the children to Yerevan. There was an explosion at the fuel depot and they were burned. The brother was transported by helicopter from Stepanakert to a hospital in Goris, but he did not survive. My wife died in Stepanakert hospital, but she was buried in Armenia," Silva Sargsyan said.
She says the children have "lost their childhood," they need a psychologist, they feel helpless and unprotected.
"I tell the younger ones fairy tales, tell them that mom and dad are looking at them from the sky, they will always be with them, but… Their eyes are frozen, they themselves are like frozen looking at one point, they don't realize reality, they can't get over their loss. The children have not had time to digest the events that broke into their lives with the war, and they have lost both parents at once," their aunt says.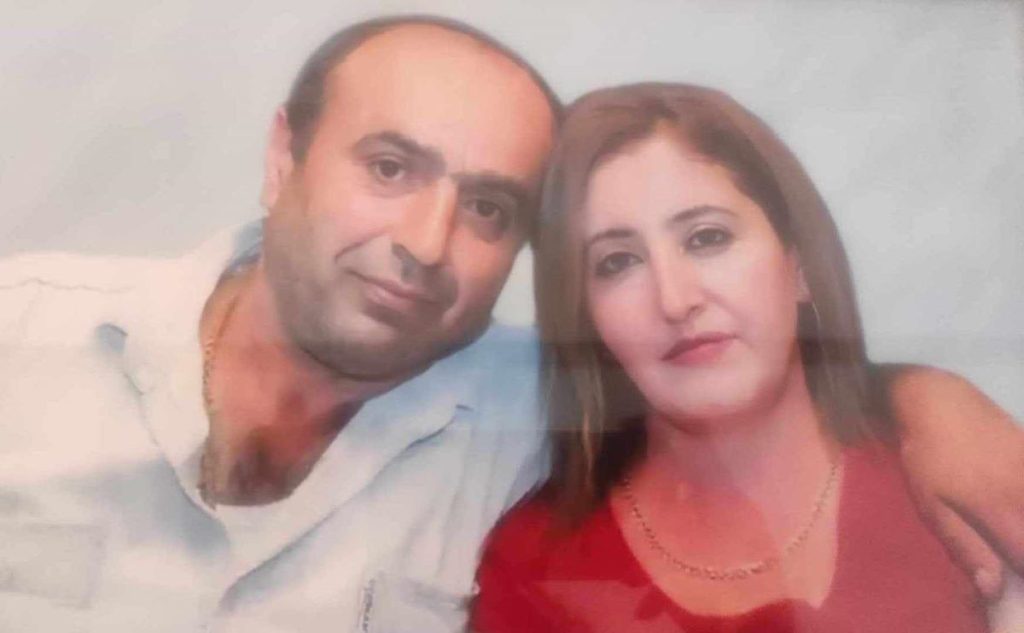 Silva says her 86-year-old mother is also under a lot of stress:
"She cries all day long. Now she has the responsibility to take care of the kids. I myself live in Ashgabat, my family and work are there. I would have taken the children with me, but all their documents were burned. They were in my sister-in-law's bag during the explosion. So it will not be possible to bring them to me in the near future.
The family now lives in Masis, in the house of relatives. They hope that the state will help them buy an apartment so that they will have a permanent roof over their heads.
As soon as the issue of permanent residence is solved, we'll see where the children will be able to study." Silva Sargsyan hopes that they will soon go to school and make friends with their classmates, and socializing with their peers will help them calm down.
"My husband dreamed of having a son, but now we don't know whether to be happy about his birth."
Anush Movsisyan, 36, gave birth to her fourth child in Armenia in the town of Sevan. During the 15 hours on the way to Armenia, she thought about one thing – that birth would not start on the road. As soon as the family reached Sevan, Anush was immediately taken to the hospital.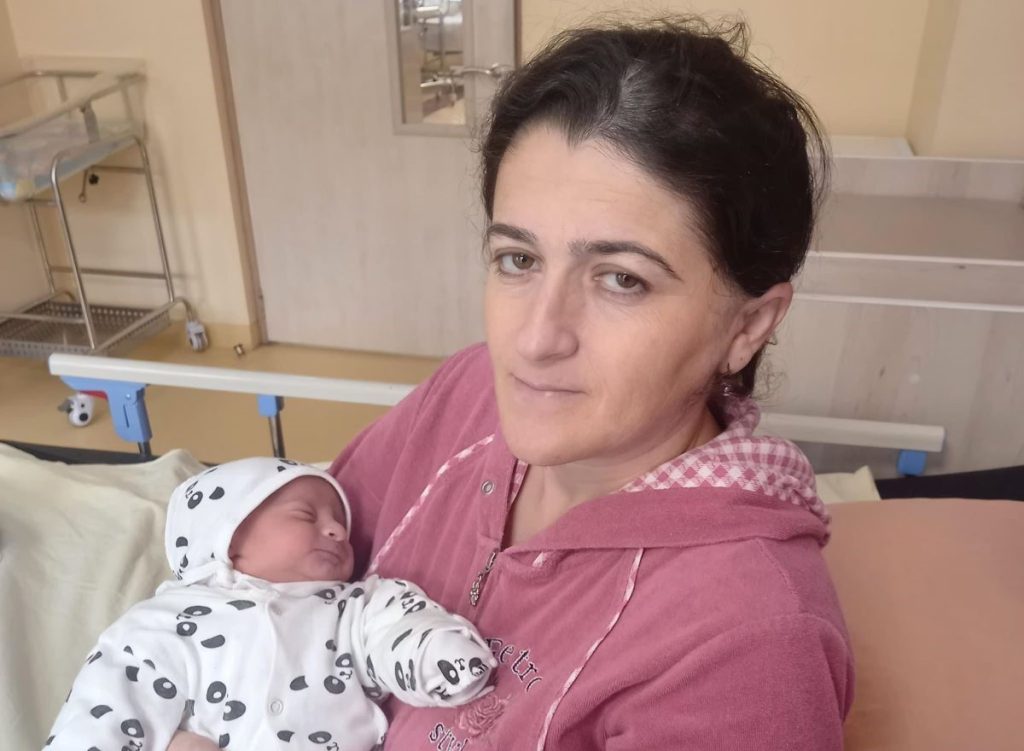 The woman says that nine months of the blockade coincided with her pregnancy, and she and her husband overcame those difficult days with the anticipation of their son's birth:
"My husband dreamed of a son. We have three daughters, we love our daughters very much, they are rays of light for us, but he wanted to have a boy. We named him Gregory in honor of my father-in-law. Now we don't know whether to be happy about his birth. My whole life has been turned upside down. This child will not even see his homeland."
In NK the Movsisyan family lived in Gerger village of Martuni district.
Anush says that during the blockade their family had "no acute shortage of food, we harvested crops from our plot, it was small, but we had something to cook dinner with.
Meanwhile, during her pregnancy, her blood pressure fluctuated and she had to go to the doctor often.
"And we didn't have gasoline. I used to walk a long way to meet a car and ask it to take me to the hospital. When the Azerbaijanis started shelling [on September 19], I was lying in the hospital. I had high blood pressure at that time, and they put me in the hospital to be under observation – labor could have already started. And I couldn't get in touch with my children, I didn't know how they were, what was wrong with them.
My youngest daughter is three years old, she was very scared during the shelling. My middle daughter is eight years old. She still can't sleep at night, she cries, she is afraid to stay alone in the room, she goes to bed only next to me. The children saw from the window how a shell hit a neighbor's car, it scared them a lot," she says.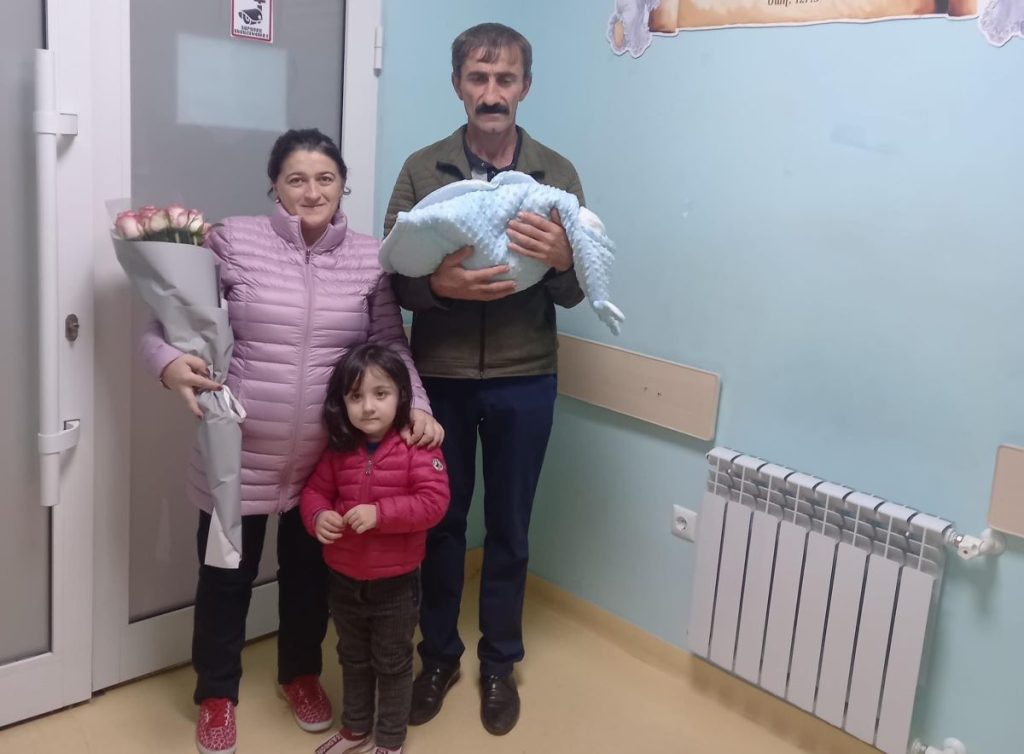 Now the family is temporarily living in a guest house in the city of Sevan and is waiting for the government's assistance to purchase permanent housing in Armenia. Then they intend to decide where the children will study and start looking for a job.
Follow us – Twitter | Facebook | Instagram
IDPs from Karabakh in Armenia