Street Workout youth movement
On the sports ground, in the streets, in the parks and even in the metro – they are training every day and every hour, irrespective of the weather conditions. This type of sport, that has been widely spread in Armenia over the past four years, is called the Street Workout. The main idea is to do physical activity outdoors, using any available means. This sport is practiced in many countries, it is especially popular in the post-Soviet countries. Another sportsmen's training camp served as an occasion to meet with them.
Artur Harutunyan (co-founder of the Street Workout Armenia movement)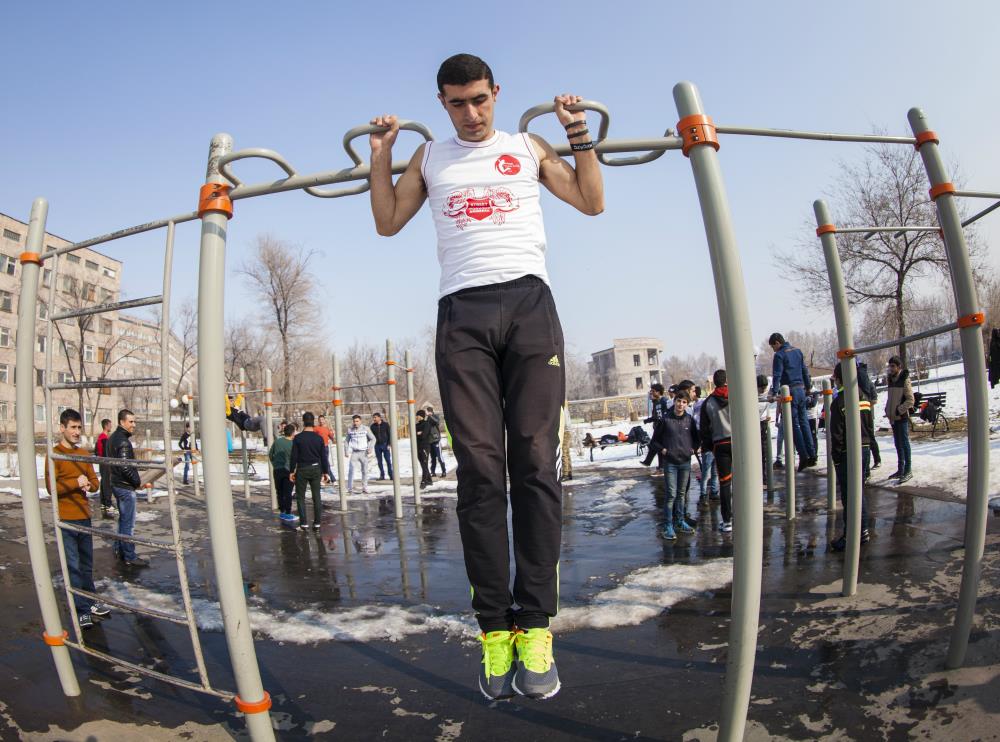 'In 2012, when we just founded the Armenian Street Workout Federation, there were only several dozens of sportsmen. Now, the number of athletes amounts to several thousands. We have the Federation members in 28 cities throughout Armenia, who are actively involved in training and competitions.'
Ghazar Hakobyan (co-founder of the Street Workout Armenia movement)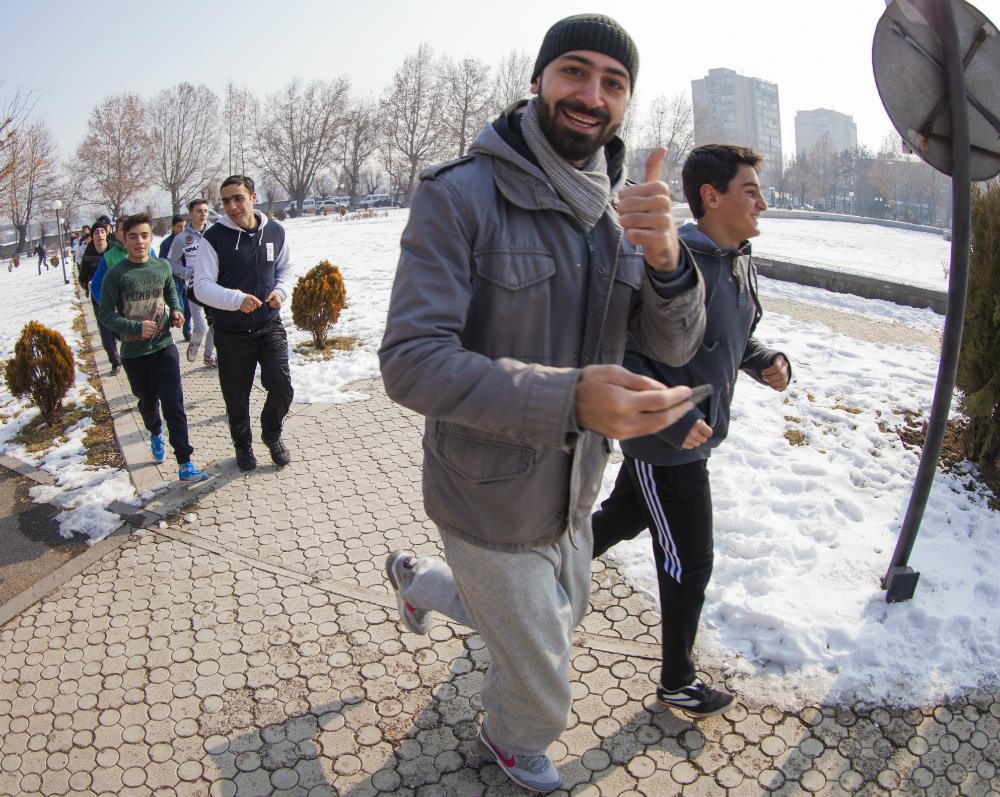 'This sports ground was built the same year the Federation was founded. During the reconstruction of the park, our requirements were met and we were allocated funds for procurement and placement of sports equipment here. This place is crowded 12 months a year: not only our athletes, but also those, who have nothing to do with us, everyone who feels like it, are training here.'
Brothers – Sos and Sarkis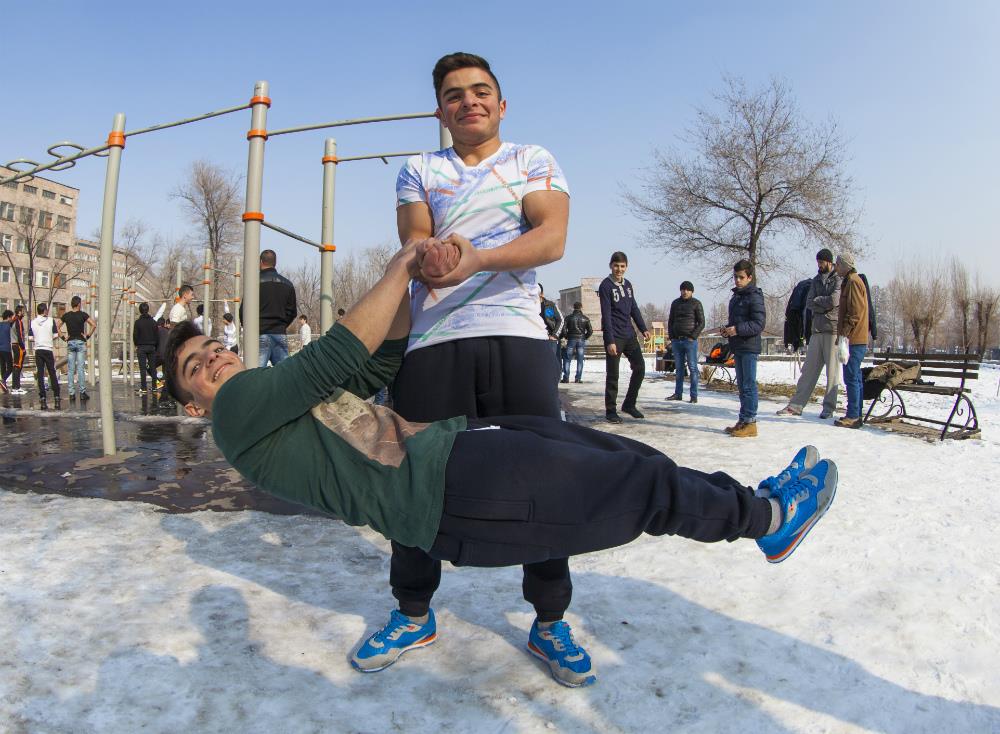 Sarkis started training two months ago, he followed his brother Sos's suit, who has been training for a long time. After the school, the twins often rush there to compete with each other and surprise their friends with new exercises, that they came up with themselves.
Friends – Toma, Anna and Seda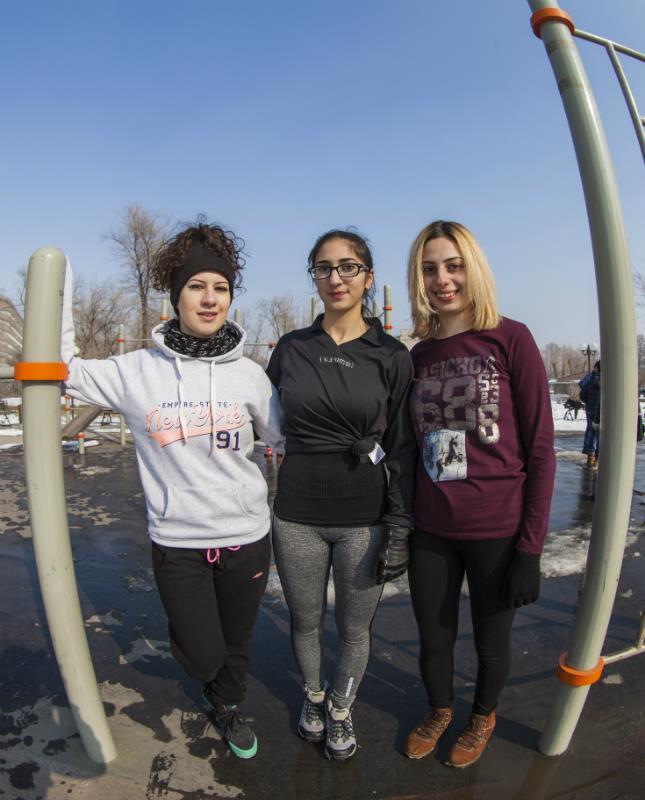 These girls are the Street Workout Armenia's pride. Toma and Anna were the first to join the the team; afterwards the girls drew Seda into it. They say, the exercise helps become slim and also improve one's physique in order to defend oneself if necessary.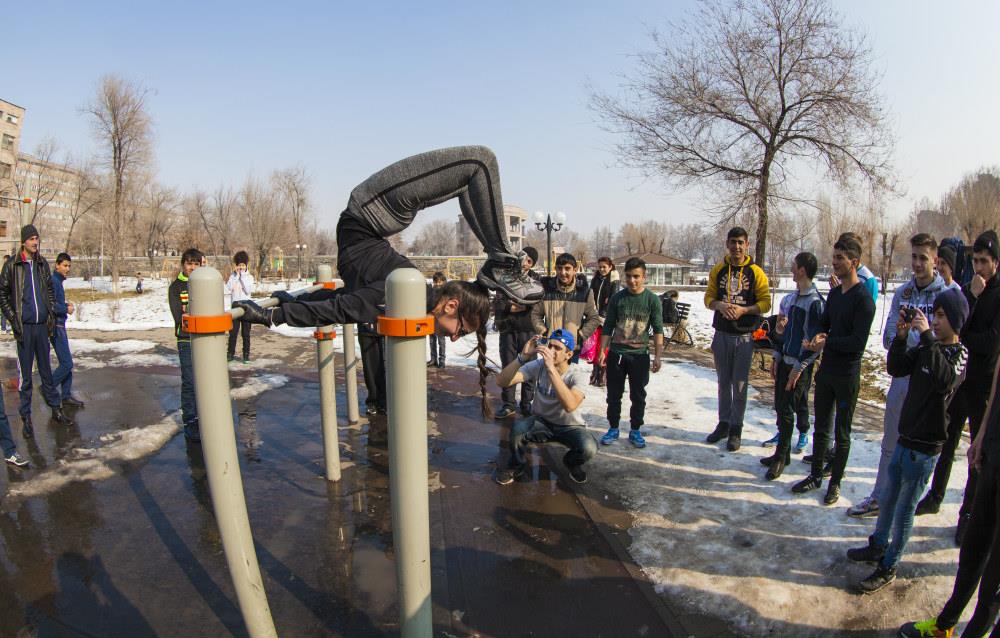 Jogging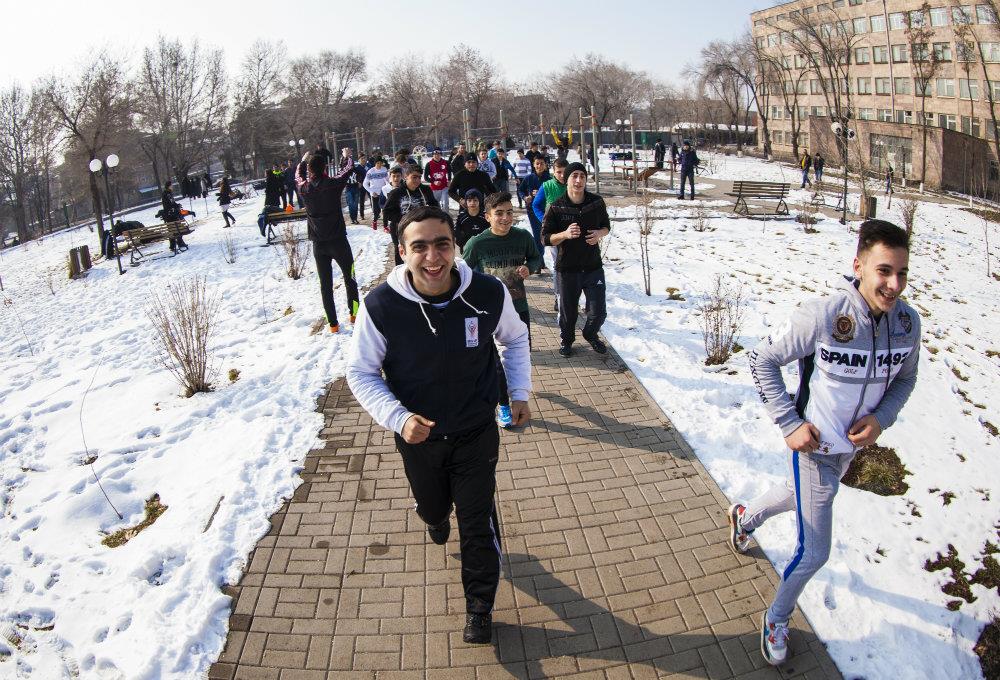 Before starting winter training, one should run a few rounds to warm up one's muscles: they are more sensitive in cold weather and it is easier to pick up an injury.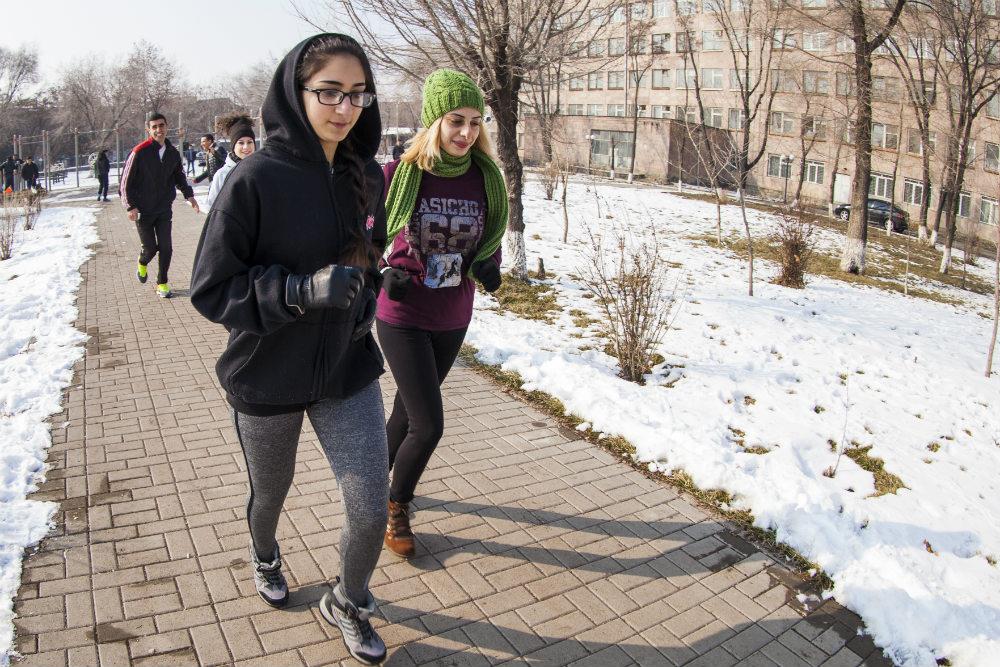 Warmup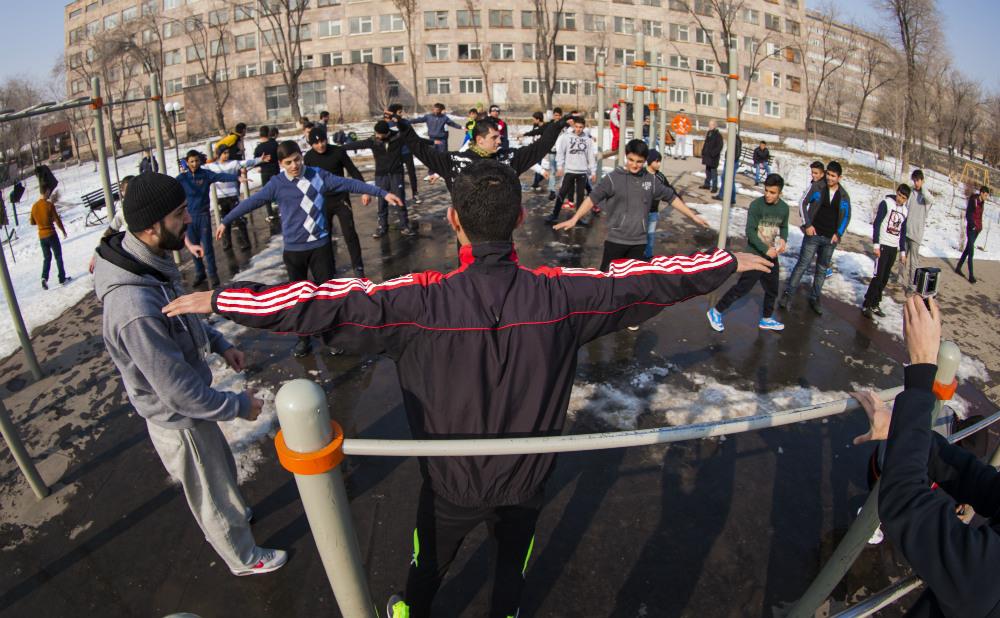 Jogging is followed by gymnastics and general warmup exercises – again together and accompanied by loud music to enhance one's mood. This is especially important in winter cold.
Freestyle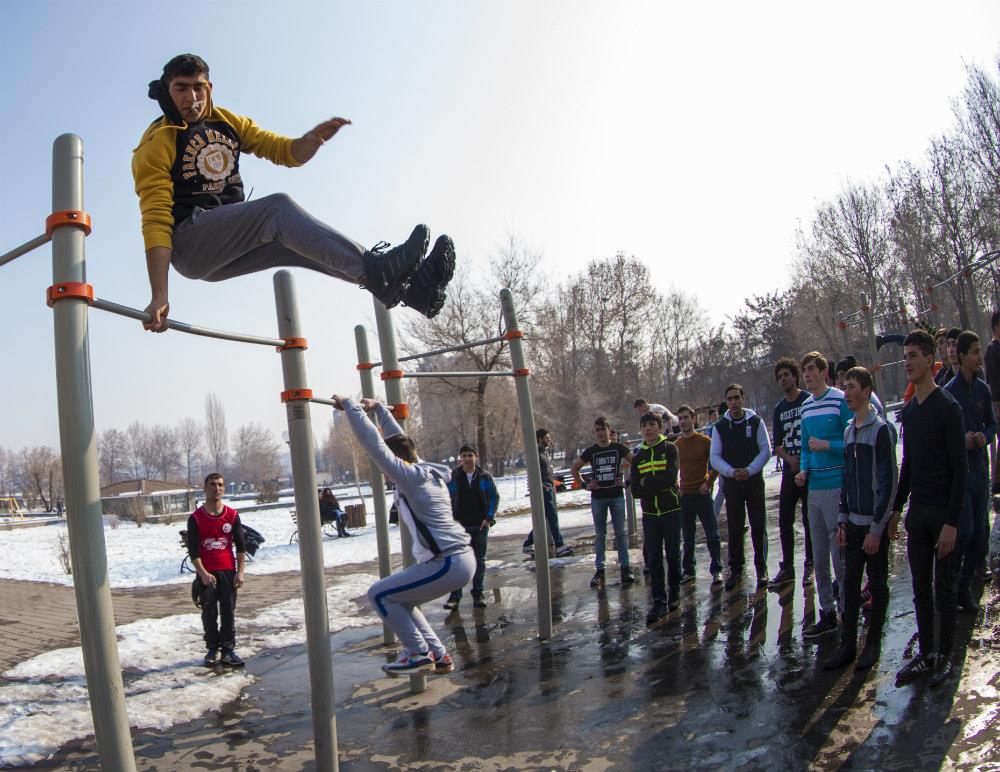 The athletes call the last stage of training freestyle: everyone demonstrates his/her new tricks and exercises. The guys assure, they never forget about safety rules.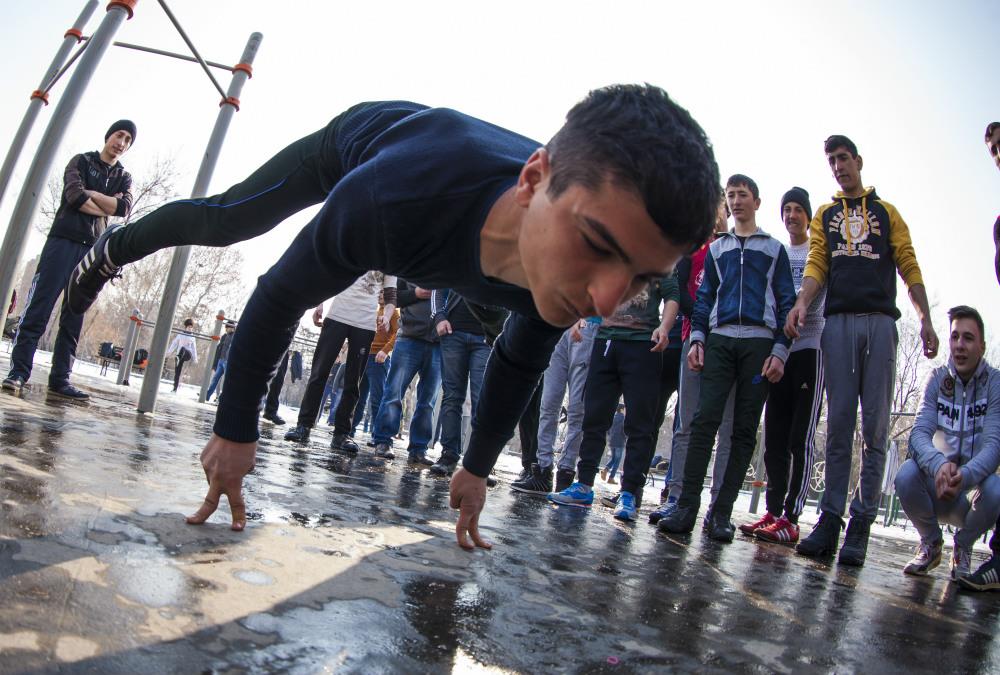 Selfie – a commemorative photo
And, at the end, a traditional group photo in order to post it in the social networks – Facebook, Instagram – and to show off a little bit. Why not?