Opinion: Baku tries to maintain Moscow's good favor as Karabakh issue remains unresolved
Azerbaijan did not participate in the Crimean Platform – a large international summit held in Kyiv on August 23 (more than 40 states took part in the summit this year), possibly because Moscow considers this platform to be anti-Russian. This may mean that Baku is signaling to Moscow while it continues to discuss the issue of Karabakh with it, said Azerbaijani political scientist Shahin Jafarli.
---
---
"The decisions on non-participation in the Crimean Platform summit and non-recognition of Northern Cyprus show that the Karabakh problem has not yet been resolved", the expert says.
In his opinion, this issue remains the main factor influencing the decisions of Azerbaijan in its foreign policy, and, in addition to this, "the presence of the Russian army in Karabakh is a reality that limits the country's independent foreign policy opportunities".
"If we took part in the Crimean platform at the highest level, we could fall out of favor with Moscow, which considers this event 'anti-Russian'. In response to such a step, Russia would use a wide range of opportunities for various provocations against the Azerbaijani state and government, either in Karabakh or in other directions.
If we recognize the Turkish Republic of Northern Cyprus as an independent state, then Greece and Cyprus can recognize the "NKR", and they can also raise the issue of sanctions against Azerbaijan in the European Union and achieve their implementation. It is also known that all permanent members of the UN Security Council support the Greek side in this matter.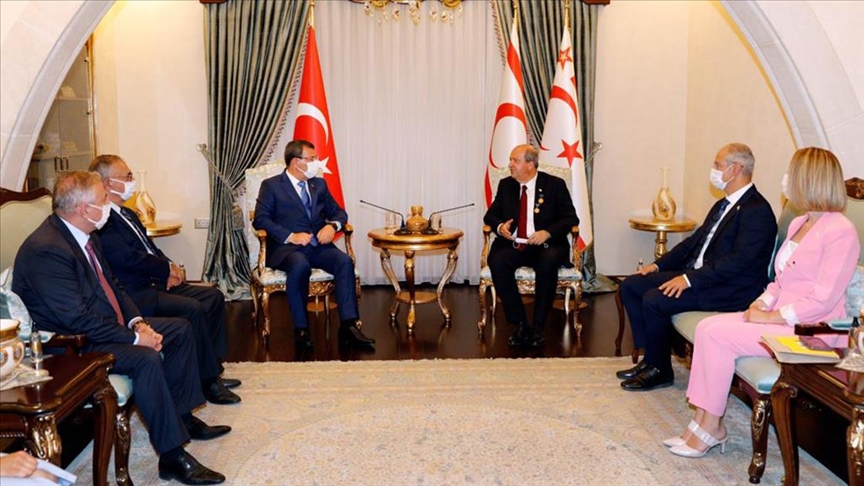 The Turkish Republic of Northern Cyprus (TRNC) was founded in 1974 and is recognized only by Turkey.
In July 2021, members of the Azerbaijani parliament visited Northern Cyprus and met with the President of the TRNC, Ersin Tatar. The delegation of the Milli Mejlis was headed by the head of the Azerbaijani delegation to the Parliamentary Assembly of the Council of Europe Samad Seyidov.
I do not consider it correct to recognize the independence of Northern Cyprus at this stage and not only for the reasons listed above. The Cypriot Turks themselves are also not in solidarity on the issue of independence and sovereignty, and many of them, the majority of young people, are supporters of a single, federal state. First, the Cypriot Turks themselves must come to a consensus on this issue.
However, as for the Crimean platform, we could have at least participated with a low-level representative office because we did not recognize the annexation of Crimea anyway, and Russia knows about it.
On the other hand, the participation of Turkey alone in the Crimean platform from the Turkic geography shows that talks about Turan still remain at the level of empty romanticism. Naturally, even closer integration among the countries of Turan's geography is possible but only with permission, with the participation and leadership of Russia – within the framework of his vision of a great Eurasian partnership", Jafarli said.