Syrian, Afghan refugee crisis hits Turkey amid Taliban takeover
Syrian and Afghan refugees in Turkey
In Turkey, unrest is growing amid millions of Syrian refugees, as well as thousands of people fleeing from Afghanistan after the Taliban's rapid coming to power.
Clashes between locals and refugees continue in different regions of Turkey, many residents of Turkish provinces take to the streets to protest against refugee inflow.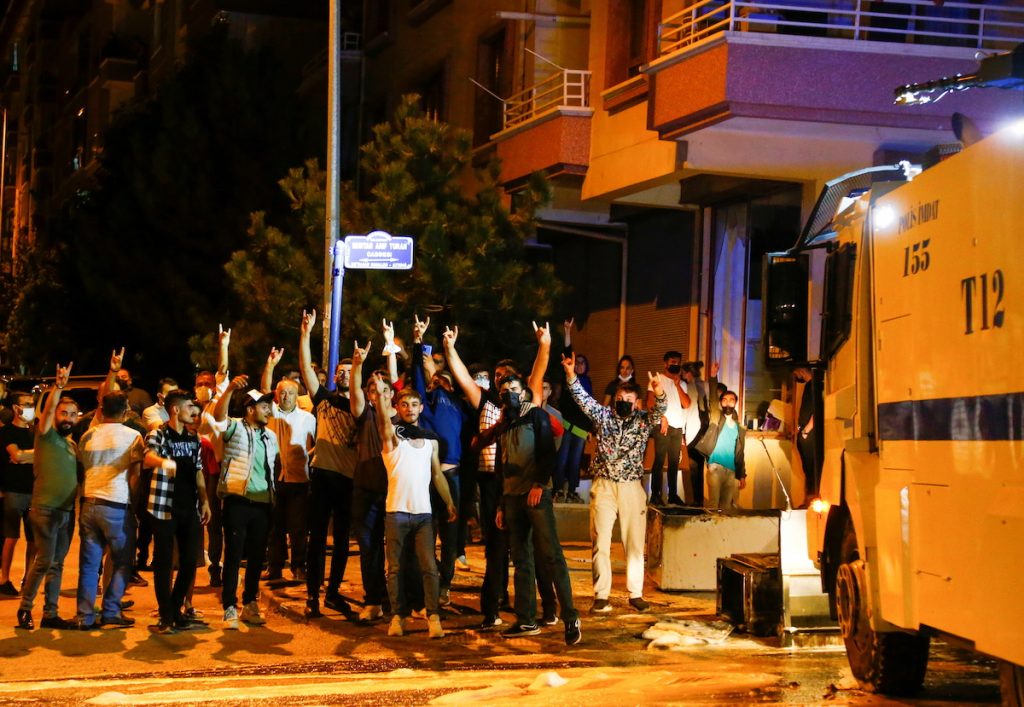 If the store belongs to a Turk, it will not be destroyed
In mid-August, in Ankara, in the Altindag region, a fight broke out between two young Turks and two Syrian nationals. The Syrians stabbed the Turks, one of the victims died, the other was hospitalized in serious condition. Both Syrians were arrested.
Altyndag in Ankara is one of the areas densely populated by Syrian refugees. Their workplaces are also located here. Therefore, the people call this area "small Aleppo". In total, there are slightly more than 60,000 inhabitants in the region, 18,000 of them are refugees.
The total number of Syrian refugees in Turkey has already exceeded 4 million.
---
---
After that fight, riots broke out in "smallAleppo". Local residents attacked shops, cafes, and workshops where the Syrians worked as well as their homes.
Local Turks threw stones at windows, overturned and smashed cars, destroyed everything that came in their way. The riots lasted for 27 hours, dozens were injured, about 150 people were detained.
Many Syrians have been moved from Altindag to safer places. Nevertheless, the refugees who remained there barricaded themselves inside their homes and even closed the curtains on the windows.
One of the Turks, the owner of the premises rented by the Syrians, in a conversation with reporters, expressed a typical local attitude towards the problem:
"Why are they smashing things? The property does not belong to the Syrians, it is ours, tibelongs to our nation, don't they feel bad about destroying it?"
Many then hung the flags of Turkey in front of their shops and protected themselves with the words "Turkish shop".
"They are not all bad, there are very good people among them. But there are many who are very worried about others. There are such people among our own. There have already been clashes, a stabbing. But the latest fatality triggered the situation. The state needs to intervene in this", one of the local residents told reporters.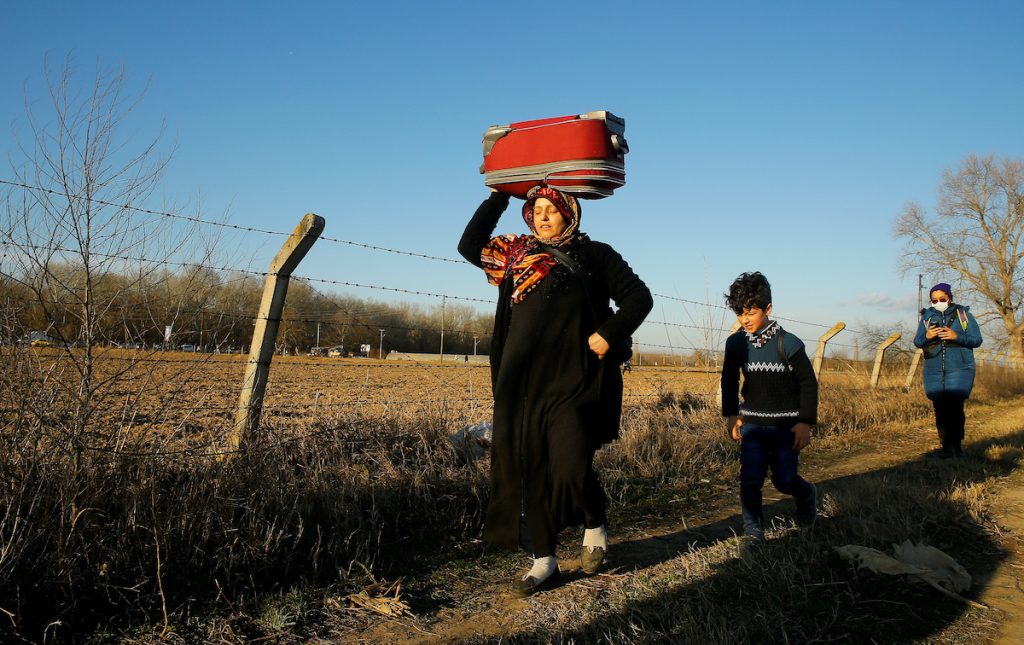 "Money for the Syrians could go to the Turks"
Similar events, albeit on a smaller scale, have been recorded in different parts of Turkey. Since the beginning of the civil war in Syria in 2011, Turkey has been accepting refugees from there. The problem for society was not the refugees but the special conditions that are provided to them.
They receive monthly benefits, free medical care, and do not need to pay for education, including higher education. They get jobs on quotas and discounts on utility bills and taxes.
These and other benefits are not provided by the Turkish budget. A special EU program for 2015-2024 will provide Turkey with a total of 6 billion euros for refugee assistance.
The main goal of this program is to provide accommodation for Syrian refugees in Turkey and prevent their resettlement to European countries.
But most of the locals have little interest in these big goals. They are protesting against what they see as clear discrimination against them.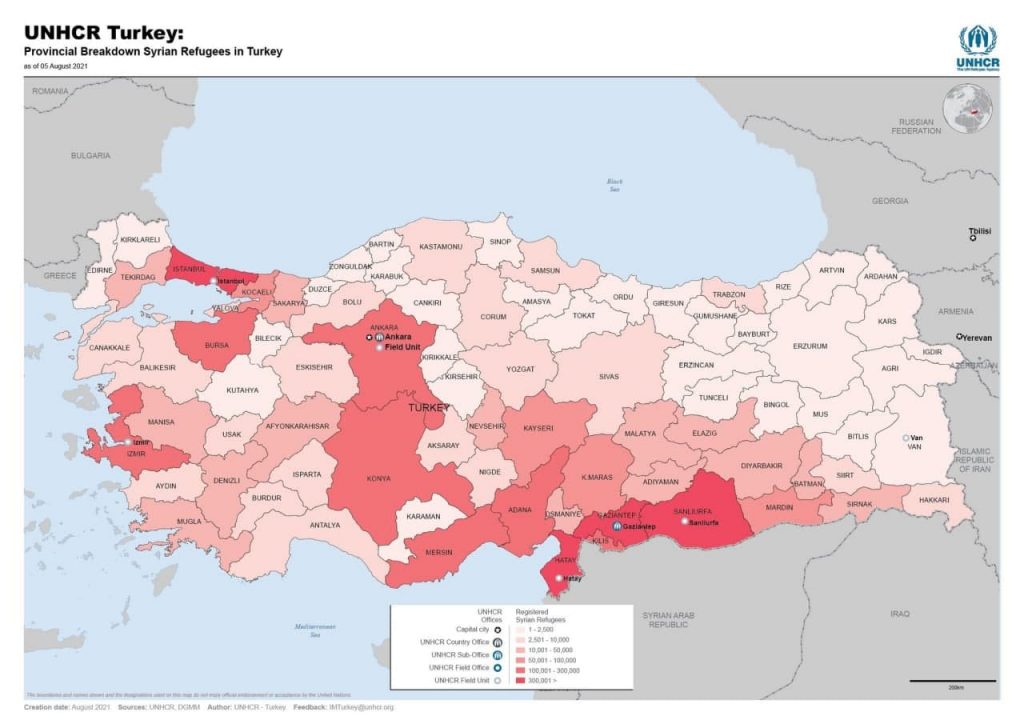 "Make the prices for the Syrians 10 times higher"
"Turkish citizens and foreigners cannot have the same rights. We did not invite you here, and you were not sent here by force. It's your choice to live here. And this is the same choice as buying water on an expensive beach for 10 lire, while this water in another place costs only 1 lira. If you stay, you will adhere to these rules".
Such a proposal – to increase the cost of services for foreigners – was made in early August 2021 by Tanju Ozcan, head of the municipality in Bolu province on the Black Sea coast.
Ozcan is a member of the opposition Republican People's Party. Members of the municipality, representing the ruling Justice and Development Party, opposed his proposal but the decision was taken by a majority vote.
Now foreigners in Bolu province will pay 10 times more for municipal services than before.
300 km wall to stop the inflow of refugees from Afghanistan
The inflow of Afghan refugees to Turkey began in mid-August, amid the aggravation of problems with refugees from Syria. The government is hastily building a 300-kilometer-long wall on the border with Iran, but the number of refugees is growing every day.
A 16-year-old boy from Afghanistan made it to the Turkish province of Van. He says they were not accepted in Iran: "They wanted to force us to leave the country. My friend and I walked here for 11 days from Tehran".
According to another Afghan refugee, who is 17 years old, people are ready to do anything in order not to return to their country: "There is a war, and they want to send us back there. What should we do?".
But many in Turkey agree with the statement of the head of the Bolu province municipality:
"If the Syrians are 30 years behind us, then the Afghans are 100 years behind. We see our 9-12-year-old daughters as children, and they look at them and see potential wives. How can we integrate such people into our society? All these people know is how to fight".
But a large part of society still believes that refugees have become an easy target.
"A strange situation has developed in the country. Hydroelectric power plants are blamed for the floods. Syrians are responsible for unemployment, concrete is to blame for construction mistakes. But do concrete mixers or Syrians run the country? Or is it the authorities that we have elected?", Emin Chapa writes on his Twitter account.