On the border of Azerbaijan with Iran: "There is control, but trade is going on"
Trade on the Azerbaijani-Iranian border
Tensions between Azerbaijan and Iran since last year have also affected trade relations between the two countries. The circumstances affected the well-being of ordinary Azerbaijanis, whose livelihood depends on goods imported to Azerbaijan from Iran. But recently they say that trade on the Iranian-Azerbaijani border has picked up.
According to Radio Azadlig, the cargo terminal located near the border, which was closed for a long time, has also been opened.
---
---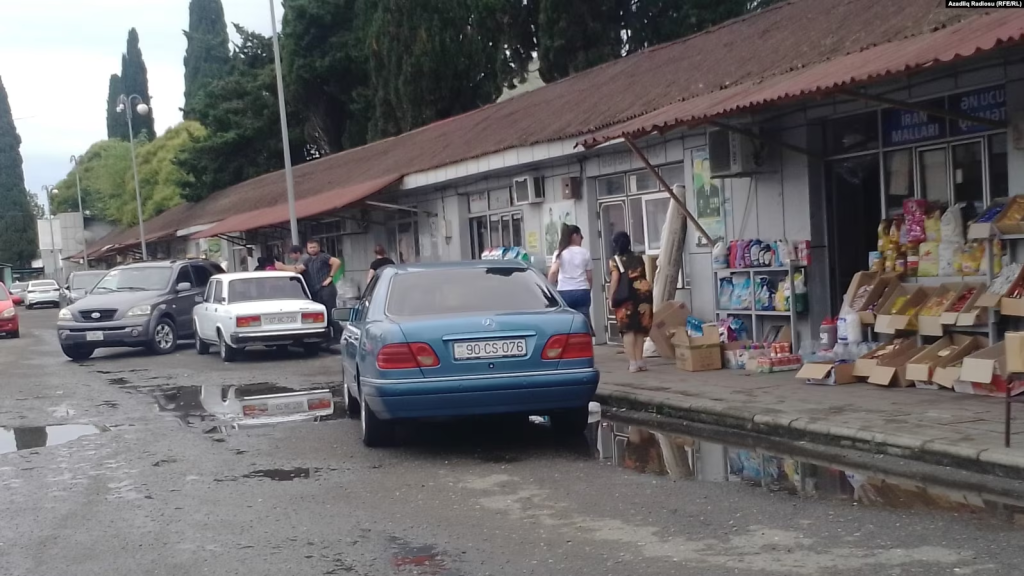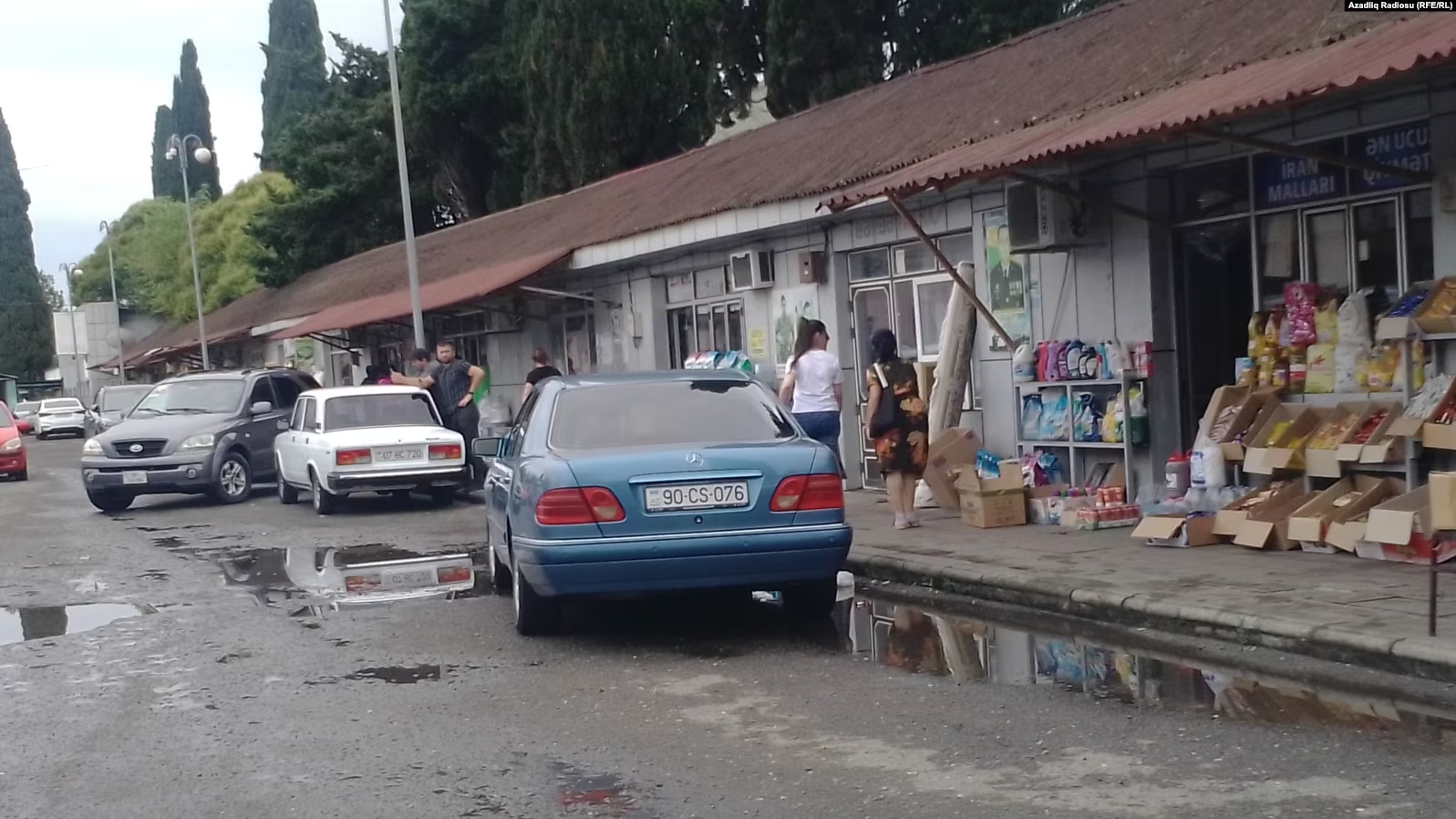 Shops in front of the Astara border crossing mainly sell Iranian goods. There are products, washing powders, carpets, dishes, various canned food and even medicines. Shops also accept orders. According to the owner of a cross-border shop, the number of customers increased during the summer season:
"Tourists also come. They are interested in the border with Iran. The price of goods here is low. Every time the Iranian rial falls in value against the US dollar and the Azerbaijani manat, the price of Iranian goods also decreases. Every day goods come here by car from Iran. Whoever wants what product, they can bring, no problem. It used to be difficult. Anyone who contacted Iran by phone was taken away. Now there are no such cases, everything is already calm. Our bread comes from there. We make money by trading."
He pauses in conversation and points to a camera attached to a pole nearby: "There is surveillance, but there is also trade."
"The crisis there has driven merchants into debt"
Another seller who joined the conversation also says that the price of Iranian goods has decreased. His shop is located at the border crossing in Astara:
"We do business with Iran in manats and US dollars. There is no trust in Iranian money. I have a friend in Astara, I do business with him. I don't talk to him on the phone anymore, I deleted his number. I order the goods through the drivers of cars traveling to Iran, he transfers the goods to this driver there and he brings them. The Iranian owes me. The crisis there has driven merchants into debt. There is a product that is not for sale here. Even if I don't want them, he still sends them every time. There is not as much turnover as before."
According to him, the number of people involved in border trade has been greatly reduced. The store owner notes that there is no language problem in trade with Iranians, Azerbaijanis living on both sides speak Azerbaijani:
"Relations with Iran have broken down, our work has become difficult. When the pedestrian crossing was opened, two or three thousand people earned their bread from this border. There are shops that have closed. Trade has picked up a bit in recent days. And before this event, which took place in our embassy in Iran, Iran's position during the Karabakh war had a negative impact on trade. Plus quarantine."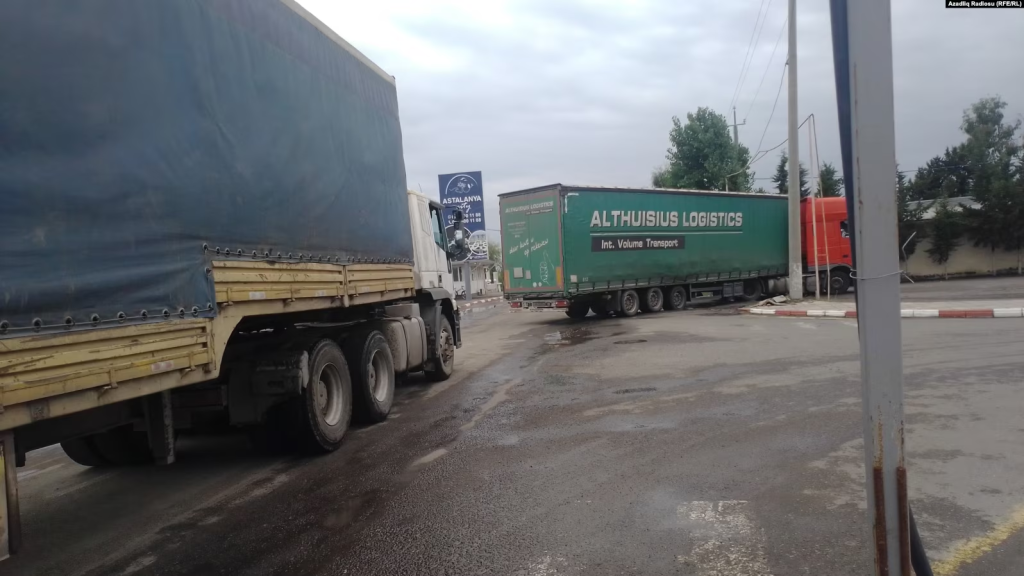 Relations between Baku and Tehran have been strained in recent months. In late January, a man was killed in an armed attack on the embassy in Tehran. Azerbaijan suspended the embassy's activities, calling the attack a "terrorist act." Baku has warned its citizens not to travel to Iran.
"Citizens of Iran do not go this way"
The correspondent of Radio Azadlig noted that the number of shops selling Iranian goods has increased in the city of Astara.
The driver of a car carrying passengers from the Astara checkpoint in Baku complains about the lack of earnings. Since the pedestrian crossing to Iran is closed, visits have dropped dramatically:
"People used to visit the city of Mashhad, but now they don't go on a pilgrimage. In general, no one travels to Iran. People connected with Iran have been arrested, so everyone is afraid. Citizens of Iran also do not come here. And before, Iranians came here every year in the month of Muharram. Although Muharram has already begun, there are no visitors. This year, they did not come to the Novruz holiday either. It was the same in Soviet times. Now only trucks go to Iran."
Cargo terminal opened
Trucks travel to Iran non-stop. Trucks belonging to Russia, Ukraine, Turkey and Azerbaijan can be seen on the road to Iran. One of the drivers says that the Iranian side has increased the duty on trucks belonging to Azerbaijan by 500 manats [about $300]:
"We are required to pay an additional 500 manats for entering the Iranian customs. We complained. They say negotiations are underway. This amount is all we earn. When the truck is owned by a company, these kinds of problems are handled by the company. If this is a private car, then woe to us. Prices for car parts have gone up. Tires alone cost about 10,000 manats [about $6,000]. I bought apricots in Iran, I have to take them to Russia. Agricultural products are transported from Iran to Russia, and building materials are mainly transported to Azerbaijan. When tensions arise between the two countries, the Iranian side begins to torment us. What is our fault? Three or four months ago there was a lot of Russian equipment, now there are fewer of them. It is now the agricultural season in Russia itself."
Iranian Foreign Minister Hossein Amir Abdullahian, who was on a visit to Baku on July 5, said that a serious investigation was underway into the attack on the Azerbaijani embassy. He expressed hope that the Azerbaijani embassy in Tehran would soon resume its activities.