Marrying on loan
Abkhaz State Committee on Youth Affairs has come to a conclusion that the main reason, why young people delay with marriage, is a lack of money for a traditional wedding. An original solution has been found- newlywed are offered a short-term, interest-free loan.
The decision has been made for good reason. Because of huge number of invited guests, Abkhaz wedding has long been jocularly dubbed as "population census. Tradition requires that alongside all relatives (and 'relatives' is a very loose concept), all friends, schoolmates, colleagues, co-workers of each member of immediate family of a groom and a bride, as well as the neighbors (which is also a broader notion in Abkhazia), should be also invited to the wedding.
Thus, at least 500 guests (1000 will be better) are required for a traditional wedding, which is considered mandatory in the society. The average cost of such a feast will amount to RUB 1 billion [approximately US$15 000]. A short-term loan for organizing a wedding party is just RUB 200 [about US$3 000].
Nevertheless, the State Committee's initiative has turned out to be in-demand. Over thirty couples have already taken advantage of this service and more couples are waiting for their turn.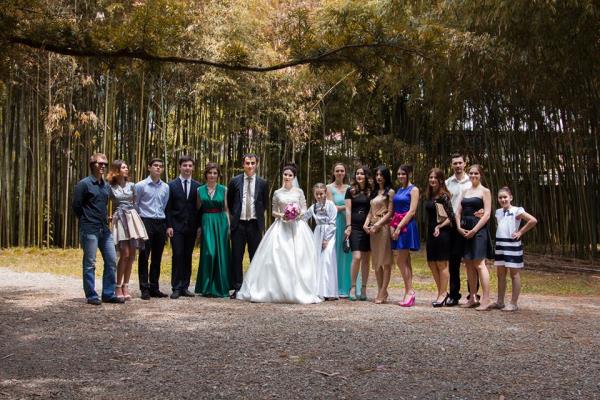 Money allocation procedure has been simplified to the extent possible. No certificates and bank guarantees are required. The main condition is that the future newlyweds should not be above 35 years old.
Money is transferred to a personal account of one of the newlyweds, as a rule, two weeks before the scheduled wedding day. Newlyweds shall pay off their debt on the first working day after the celebration. The loan is usually returned at the expense of money presented by guests.
The State Committee says, the betrothed are very disciplined and responsible – all of them, without exception, have returned the money.
Alias Avidzba, the Head of the State Committee on Youth Affairs, expects the project budget to increase next year, which means "there will be less bachelors and more children in Abkhazia.