Karabakh in the everyday lives of Azerbaijanis
It's already 30 years since Azerbaijan lost control of Nagorny Karabakh as a result of the armed conflict with Armenia. It led to the relocation to Baku and other towns in Azerbaijan not only of hundreds of thousands of refugees and displaced persons, but also of whole organisations and even trades and professions. Schools, theatres, a stud farm and even a carpet weaving workshop relocated from Karabakh. All this has become a normal part of everyday life for Azerbaijanis, but at the same time it serves as a reminder that the conflict is unresolved, the war is still going on.
Interestingly, some of these 'reminders' have been established by the government, as part of the 'propaganda war', while others have been initiated by individuals.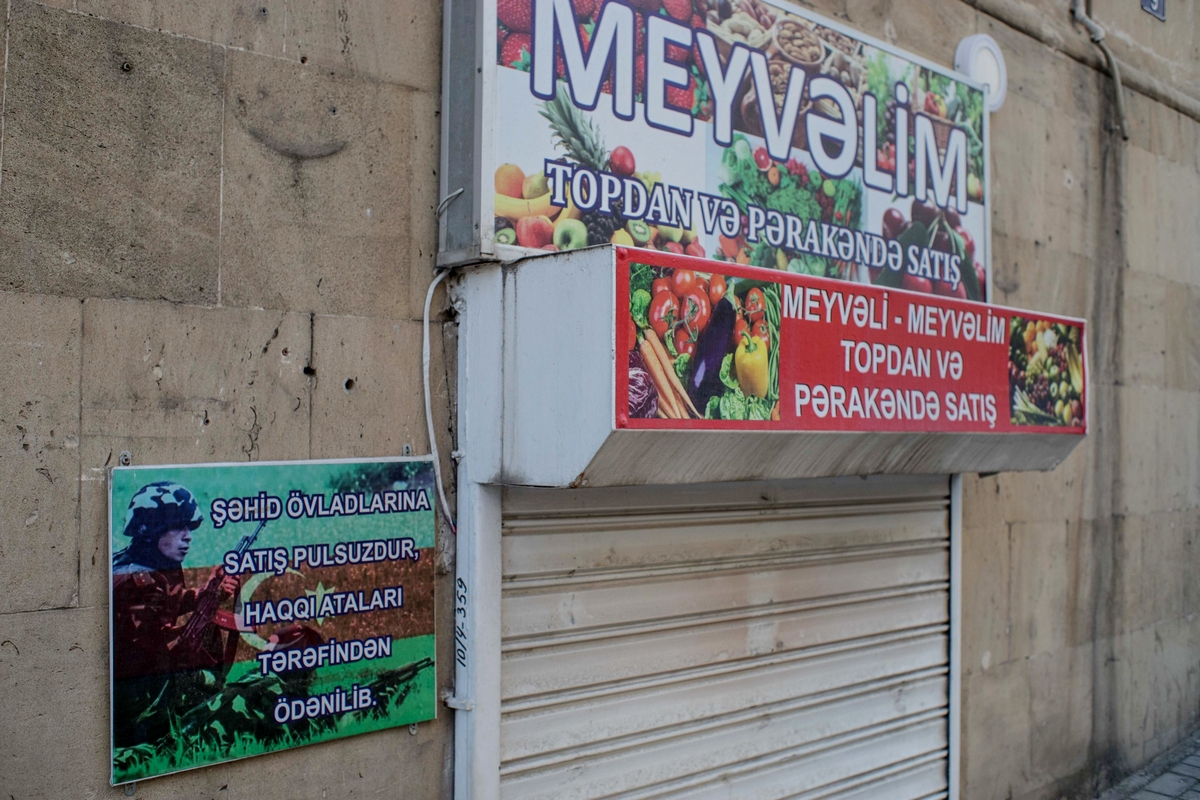 The legend of the Isa spring
"Once upon a time in Shusha there was an old man called Mursal who liked to entertain visitors to the famous Isa Bulagi spring. He would sing and his friend Shirin would play the kamancheh. They were both about 100 years old and one of them was said to be Armenian, but I don't know which one."
Twenty years ago Gafar, a native of Shusha, opened a café in Baku called Isa Bulagi. It's popular with people from Shusha. There may not be drinking and music here every day, but lots of people come specially for the traditional Shusha plov with knotweed [a medicinal plant – ed.].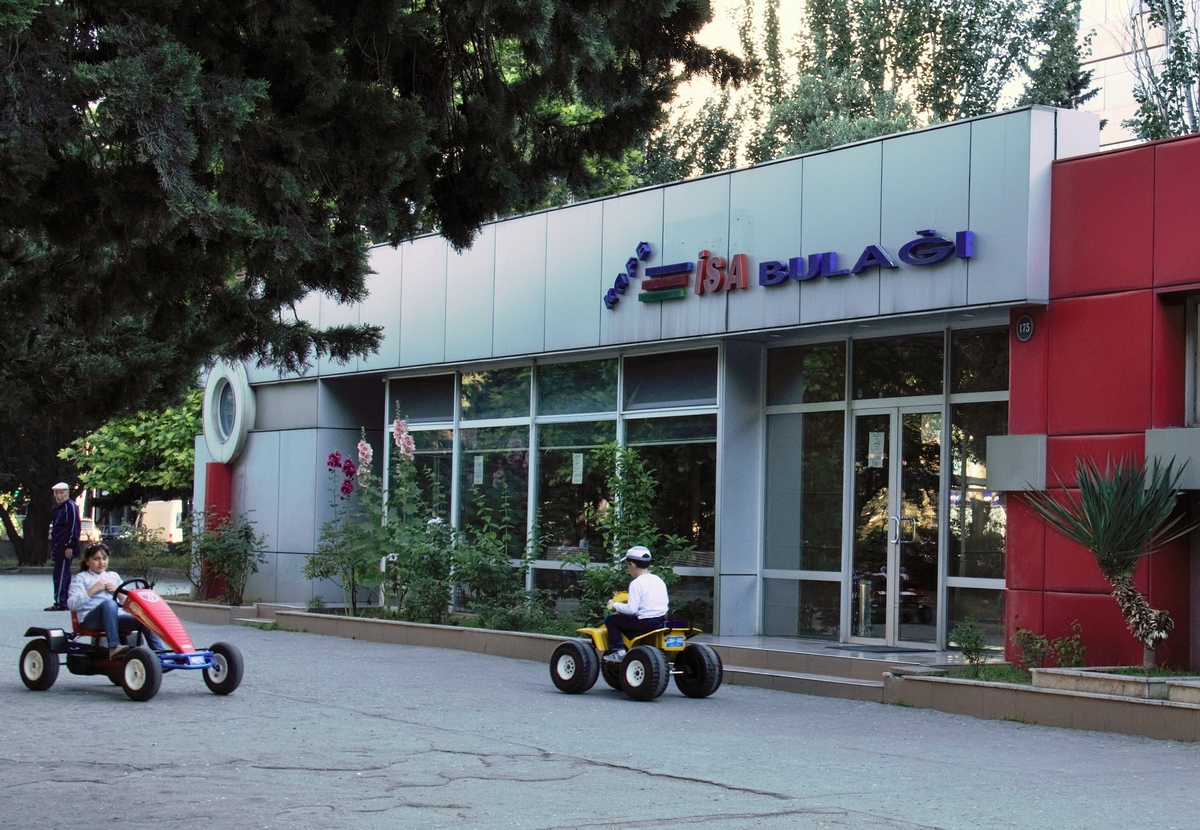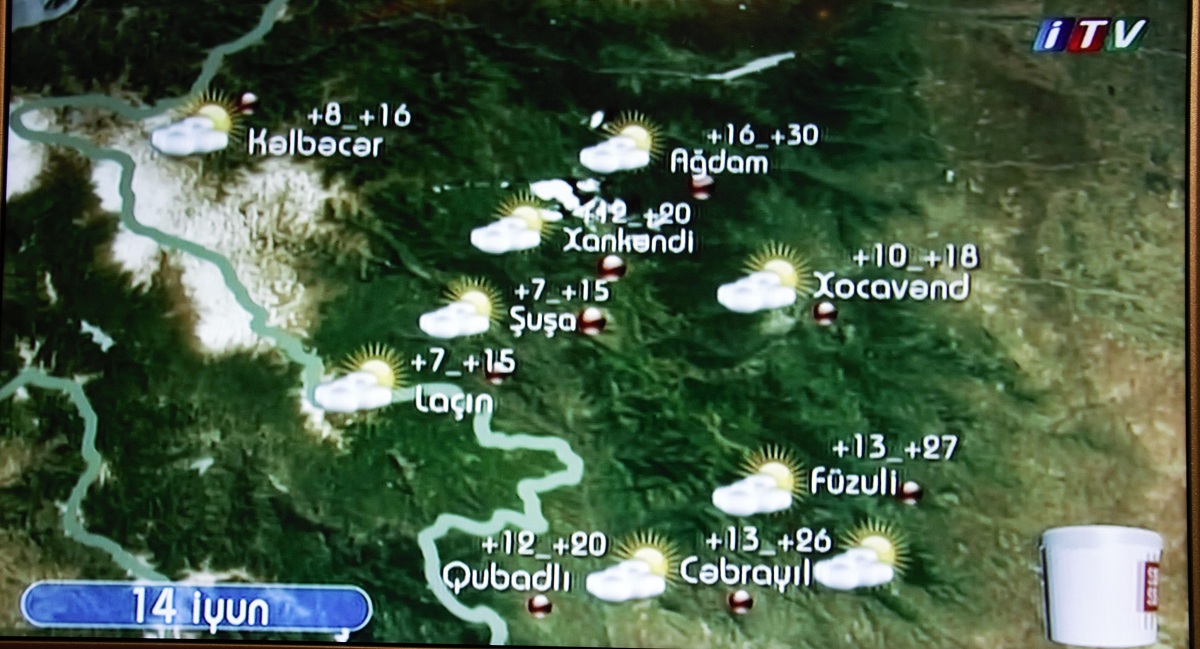 "All roads lead to Karabakh!"
This slogan can be seen on the new Baku buses. The phrase appeared after the escalation on the line of contact in April 2016 and is still in use today.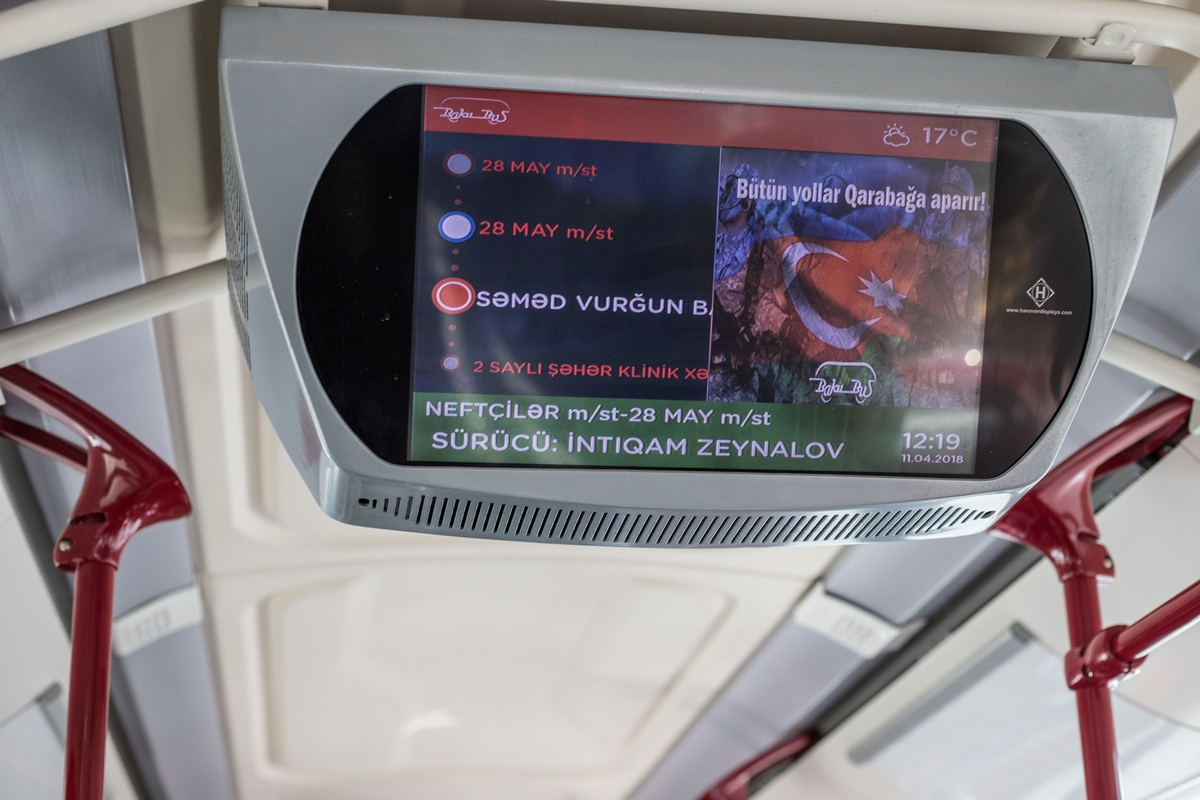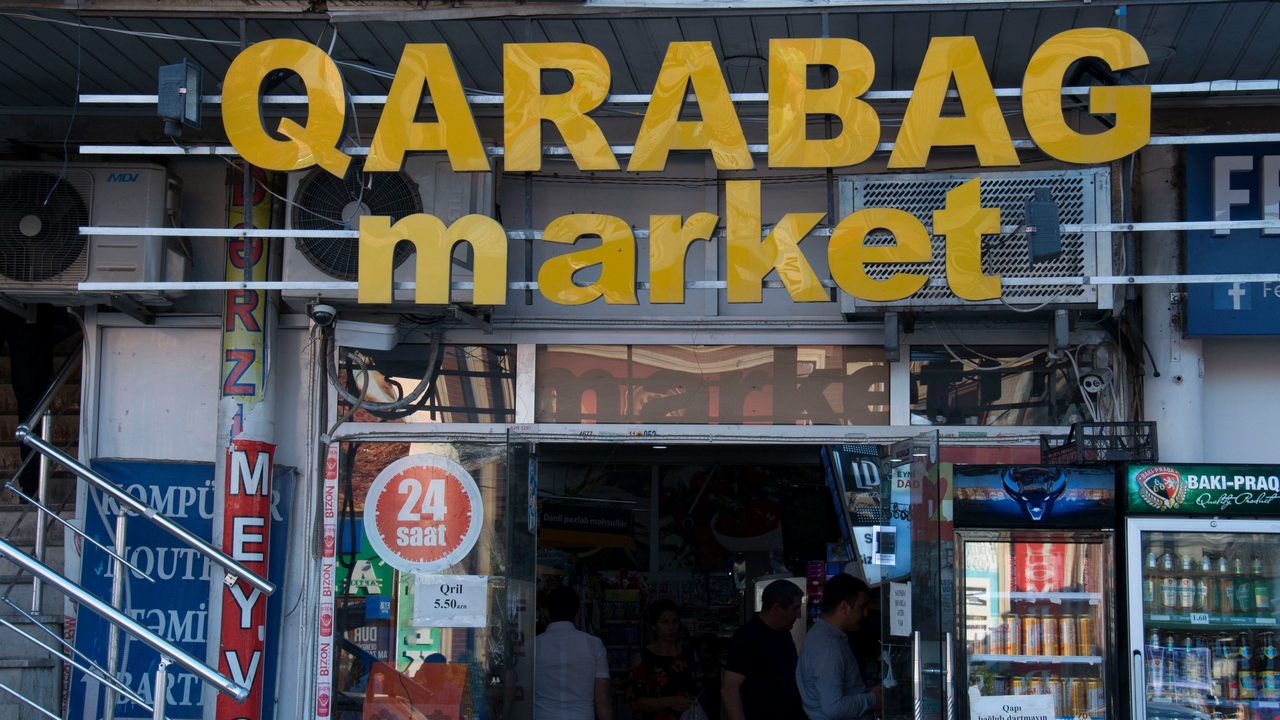 "Defend Karabakh"
"Defend Karabakh" may not be the snappiest slogan, but these T-shirts still sell like hot cakes nonetheless. In Armenia there are similar ones saying "Defend Artsakh" [the name given to Karabakh by Karabakh Armenians – ed.].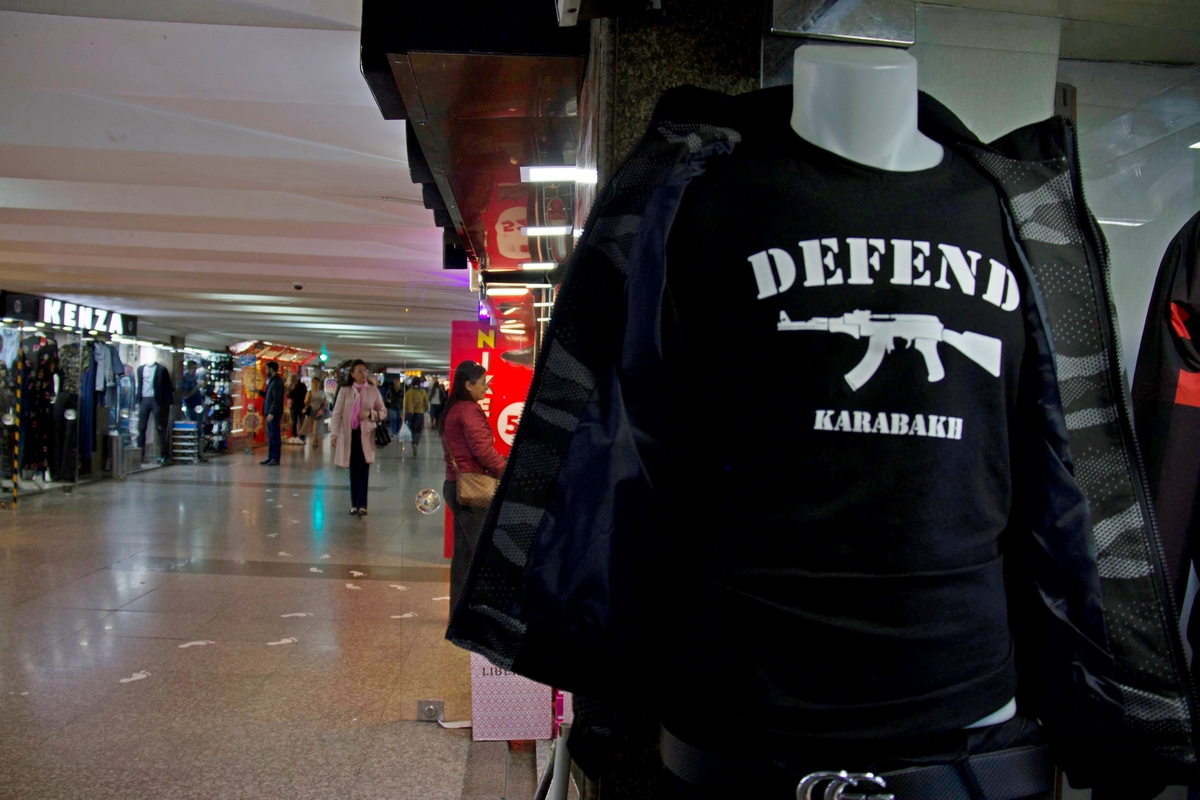 A plane named Khojaly
Azerbaijan's national airline has named its planes after places in Karabakh: Khojaly, Fizuli, Khojavend etc.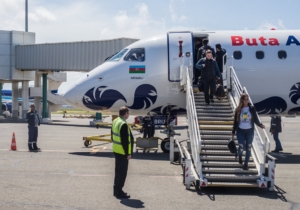 Karabakh bread and Yerevan dovga
While Karabakh bread is already a familiar brand, Yerevan dovga appeared recently after Ilham Aliev claimed that Yerevan was part of Azerbaijan's historic lands. Dovga is a traditional Azerbaijani dish – a soup made from yoghurt, herbs and rice.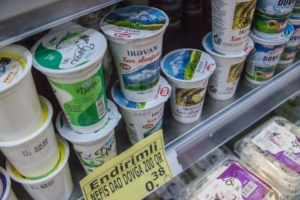 Streets
On Khojaly Prospekt you will find a large business centre, several restaurants and a metro station. Baku and the town of Masalli both have Karabakh Streets.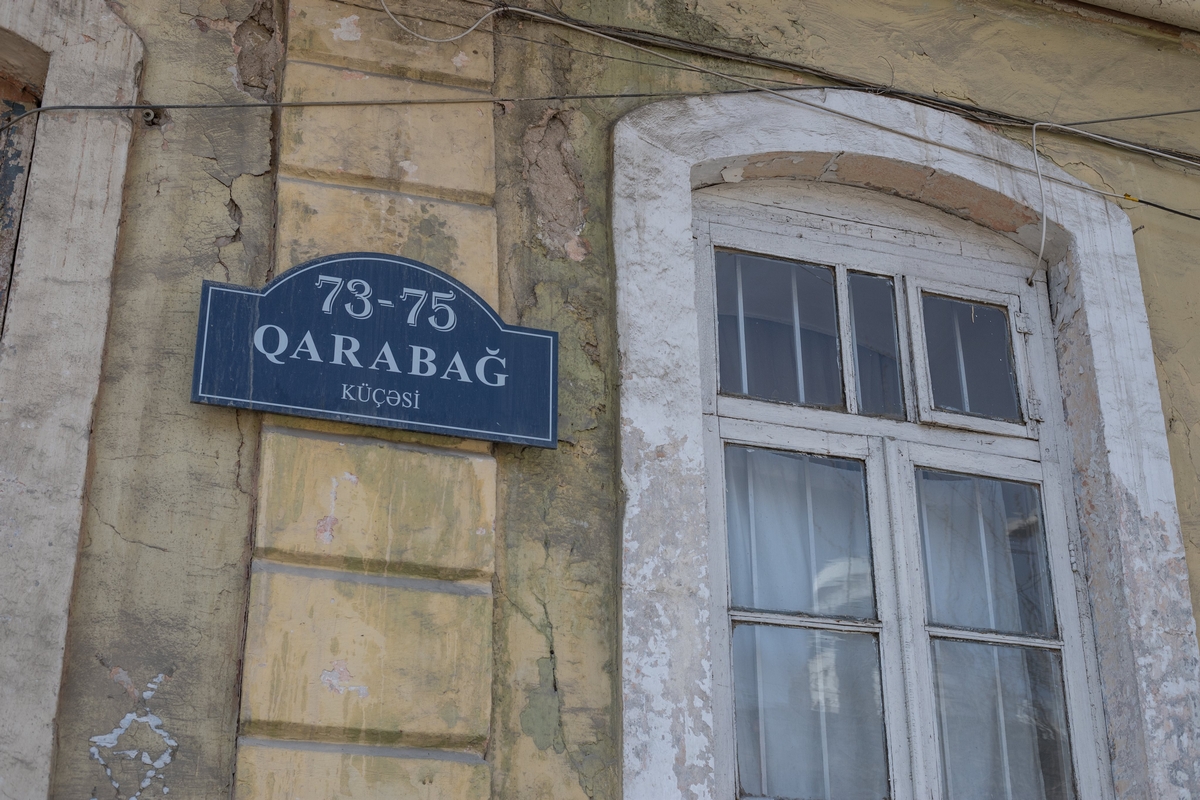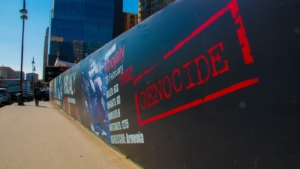 Unheard Voices is part of International Alert's work on the Nagorno-Karabakh conflict. It is the result of work produced with journalists from societies affected by the conflict and their collaborative efforts to highlight its effects on the daily lives of people living in the conditions of 'no war, no peace'. The purpose is to ensure their voices are heard both at home, in their own societies and on the other side of the conflict divide, allowing readers to see the real faces hidden behind the images of 'the enemy'.
This project is funded by the European Union as part of the European Partnership for the Peaceful Settlement of the Conflict over Nagorno-Karabakh (EPNK).

The materials published on this page are solely the responsibility of the journalists and do not necessarily reflect the opinions or policies of International Alert or its donors. All our journalists adhere to a Code of Conduct, which can be found here.