Three Lives: Unique, Yet Similar
Liana Vardanyan
Fifty-seven-year-old Liana Vardanyan lives in a studio flat in the town of Kapan.
In the past, she lived there with her beloved husband Aramais. The couple had fifteen happy years together before their married life was interrupted by the war in Nagorny Karabakh.
Born in the town of Martuni in Nagorny Karabakh, in 1977 Liana moved to Kapan in Armenia to study at a technical vocational college. There, she met her future husband.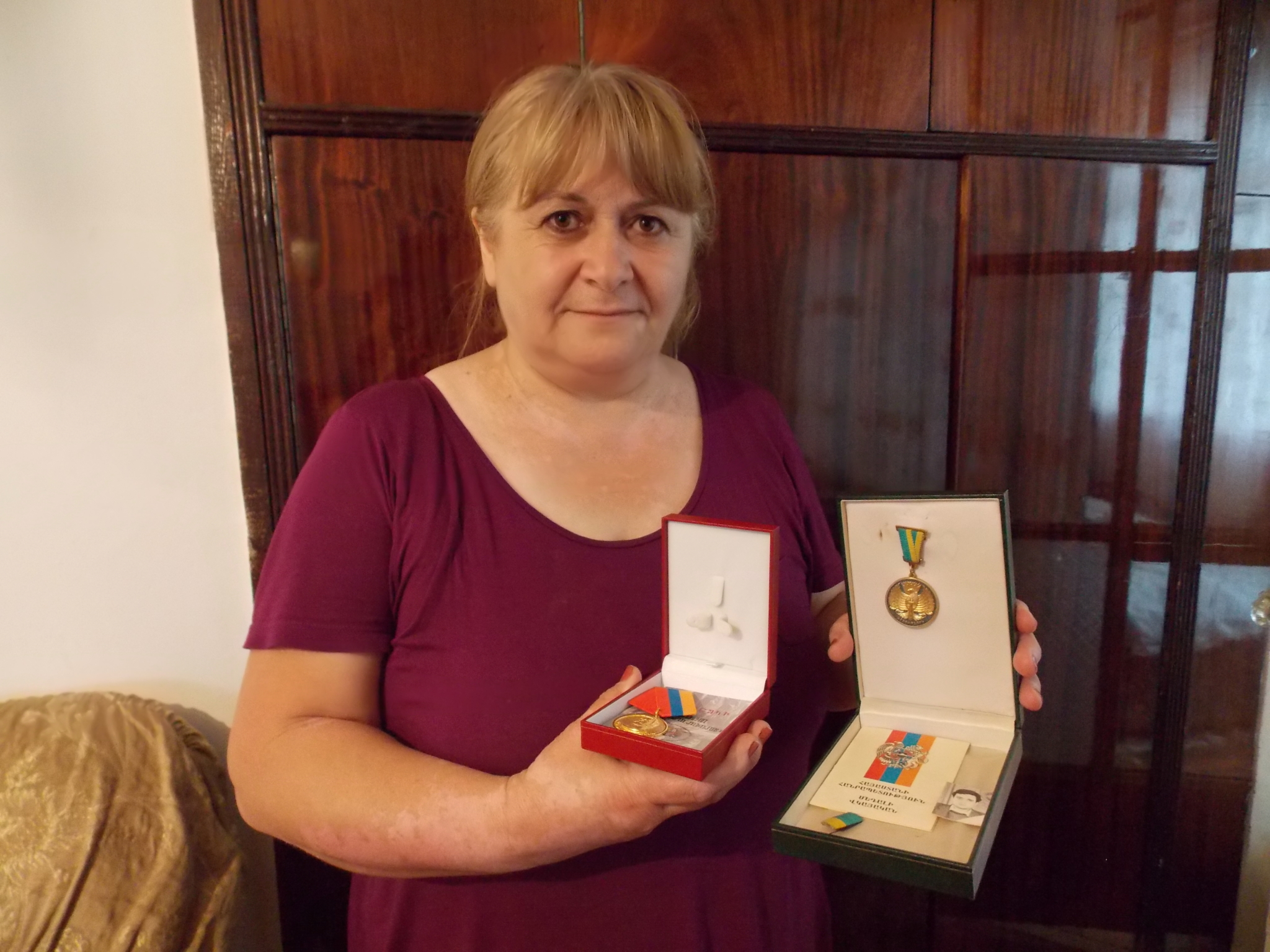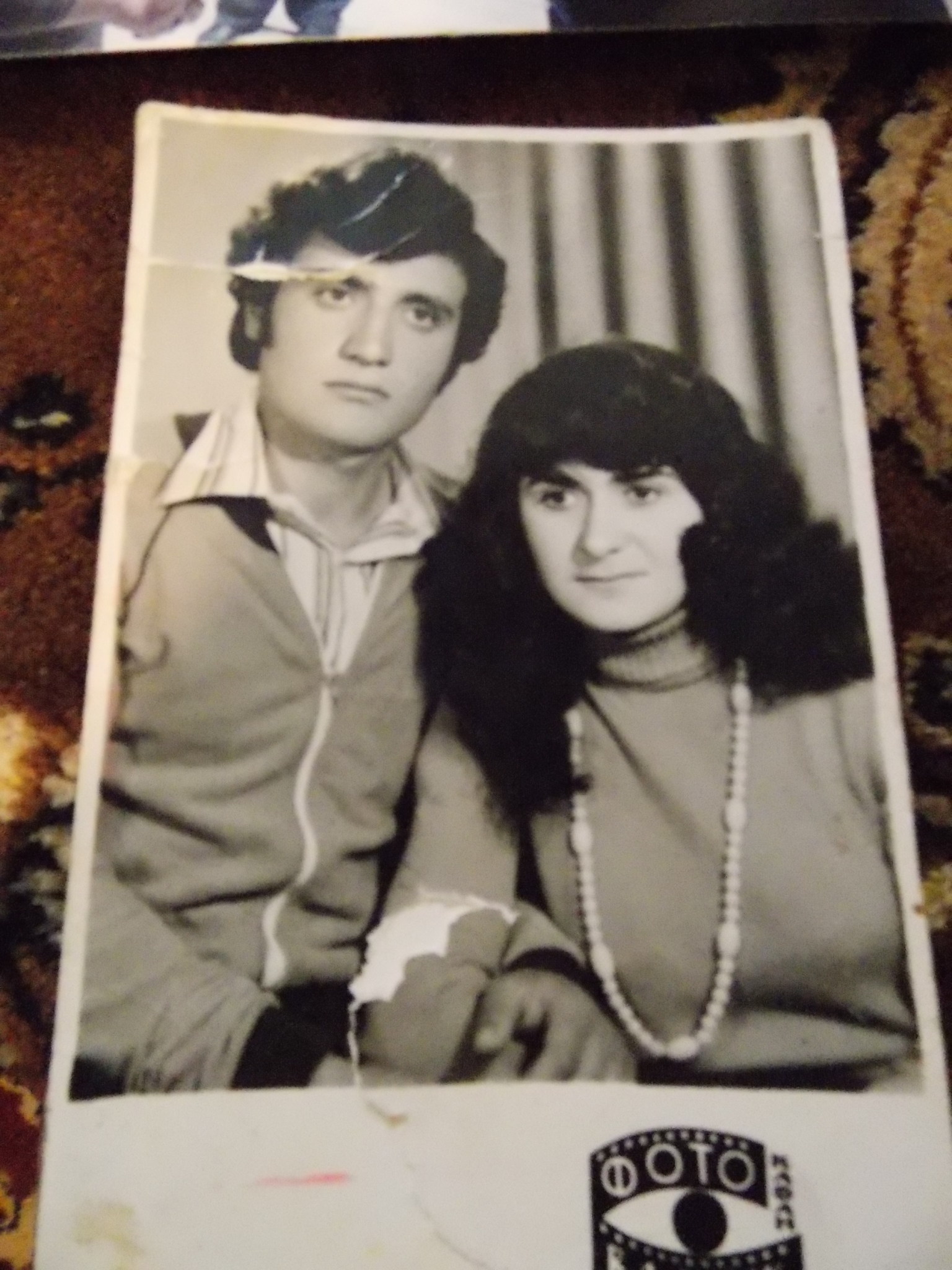 Liana says she will always remember her first fateful meeting with her future husband. She and Aramais met at the start of the school year.
 'We met by chance. I caught him looking at me. His gaze was special. Later, Aramais admitted that he had fallen in love with me at first sight. He spent a year courting me with great determination, and I started to feel the same way about him.'
In mid-1993, Aramais volunteered with the Shikaokh 6th Mechanized Infantry Battalion of the 97-th Kapan Brigade.
'Sometimes he would come home, see the children – he missed them so much! Then he'd go back to the front line. We spent New Year together, then he went back to the lads in his battalion again.'
On 5 January 1994 Aramais fell ill, and his comrades decided to take him home.
 'He felt weak, and he had a high temperature. He stayed at home with the children, I went out to the shops and had to stand in a long queue. When I got back, he was already gone. The children said there had been security warnings, and their father had had to go. He had asked the neighbours to keep an eye on the children, and had left. Walking off, he'd turned around one last time to look at his home, and then he was gone, forever.'  
On 7 January 1994, two days after Liana's husband left, the family received tragic news. Together with nineteen brothers in arms and their commander Martun Badalyan, Aramais had fallen into an ambush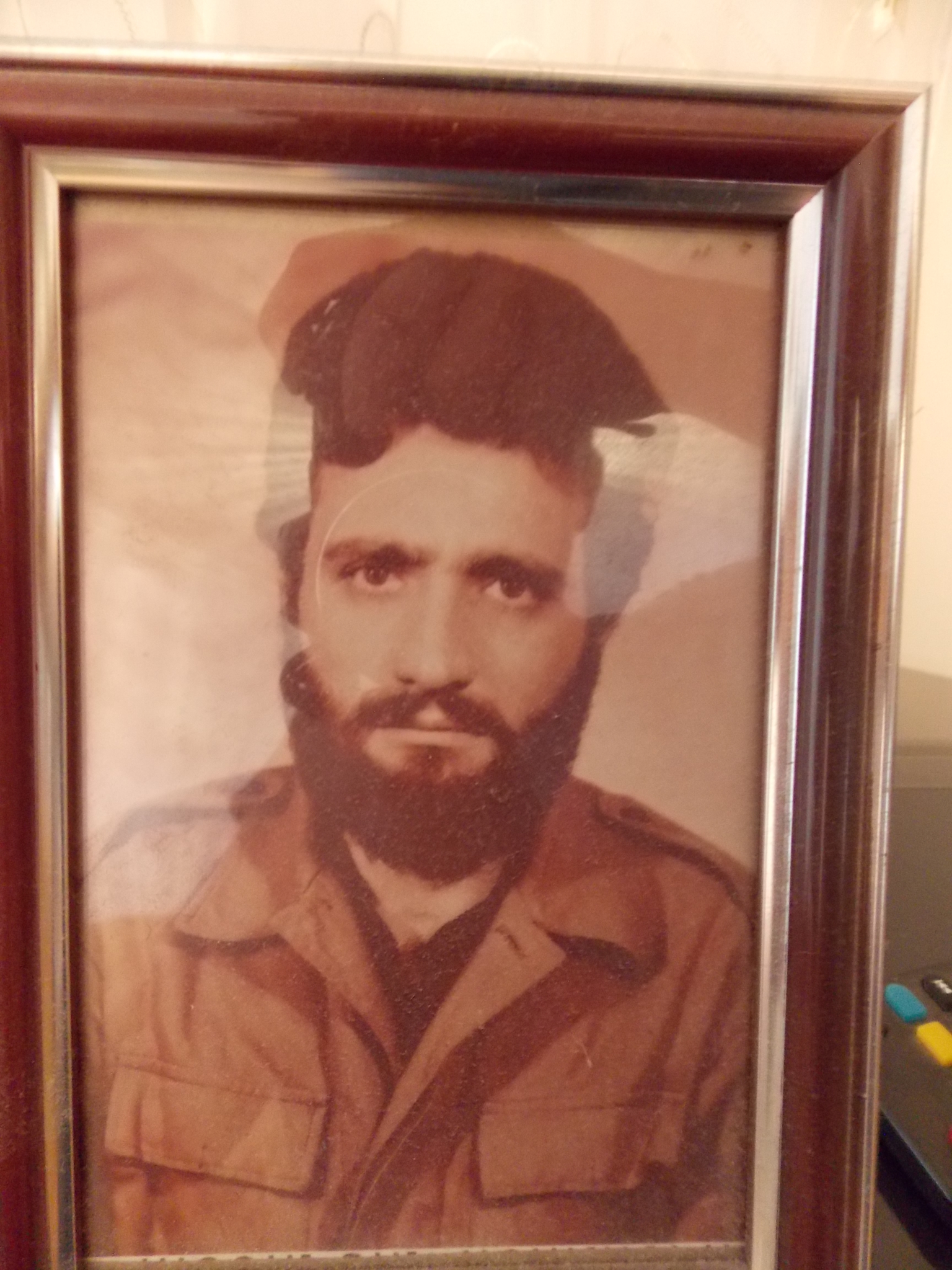 Aramais left behind his three children: Sona, aged ten, twelve-year-old Mkhitar, and fourteen-year-old Elena. That year, the children saw their father off to war for the last time. Now, they themselves have become parents.
After her husband's death, Liana had to raise their three children on her own.
 'We had a Zhiguli car, but our son didn't have a jacket. We had to sell our car in order to buy clothes for my son and the girls, so that they could go to school. If Aramais had not been killed, our lives would have been so different,' fifty-seven-year-old Liana says.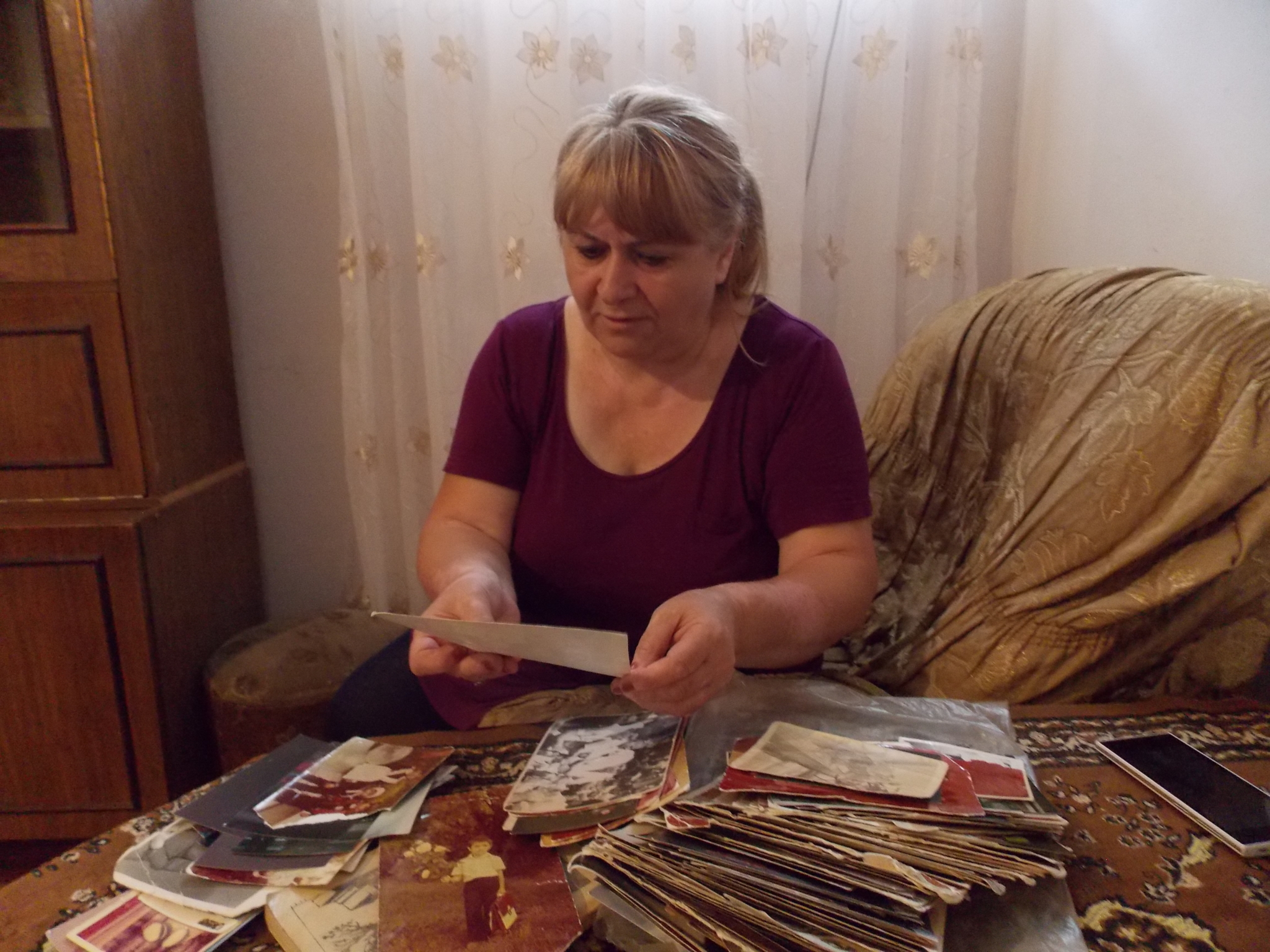 oday, Liana receives a pension of seventy seven thousand Drams a month. This is less than two hundred dollars.
Liana now has five grandchildren. This autumn, a sixth is due to appear.
One of her grandsons, Armen, has gone into the Army. After the Velvet Revolution of April 2018, Armen returned from Russia to serve his motherland.
Elena and Mkhitar work in a fast food chain in Russia.
Liana does not see them often.
Liana's dream is for her children to live and work in the country that their father helped to defend.
Ramella Gukasyan
Ramella, you are my life, a rose in my garden.
To you, born in March, I will be ever true.
You blossom in the light of day,
Like a bloom that opens with the sun's sweet rays.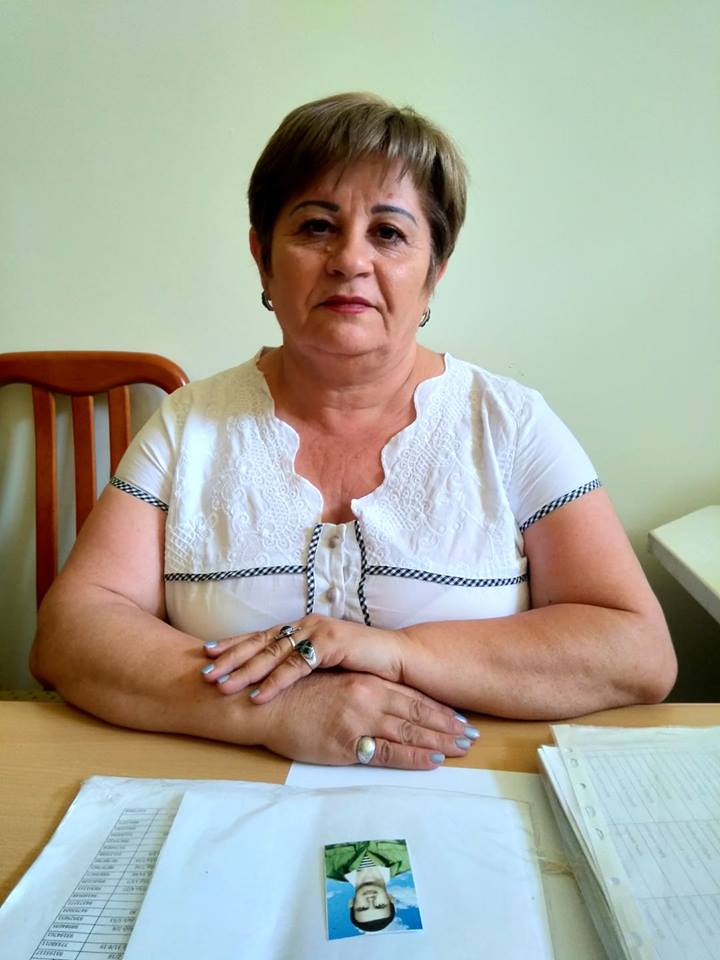 'My granddaughter often says to me, "Grandma, read me the poem granddad wrote for you in the days when you were courting. I wish I could find out whether my husband will love me as much as that!"
Ramella often tells her grandchildren about how she and their grandfather met and fell in love. Victoria, Elena and Sarkis, who is named after his granddad, are proud that their grandparents had such a romantic relationship.
They had never known their grandfather Sarkis, who left to fight twenty four years ago.
'The last time I saw him was on our daughter Sona's eleventh birthday. At that time, the war in Nagorny Karabakh was at its most fierce. His feet were covered in cuts, but still on 1 November 1993 he walked twenty three kilometres from Shikaokh village to the Alidzor quarter in Kapan. He was carrying two chickens for our daughter's birthday celebration. We saw in the New Year together, then he left again. He said that when he got back, he would change jobs, and that he had more plans,' Ramella recalls.
Fifty-eight-year-old Ramella is the widow of Sarkis Gukasyan from Kapan, who was declared missing in the Nagorny Karabakh war.
On 7 January 1994, Gukasyan and his comrades from the Shikaokh battalion fell into an ambush in Goradize. Sarkis never returned. A search operation has been looking for him for twenty four years.
Ramella is placing high hopes on the new Armenian government. She is optimistic that negotiations will now be stepped up, and more missing people will be found.
'I just want him to come back. Even if he is old, even if he can barely walk, or has lost an arm. I just want him to see that his little wife, who he always spoilt and for whom he did everything, was able to overcome injustice and support our children in reaching their goals. He can be proud of the children he raised.'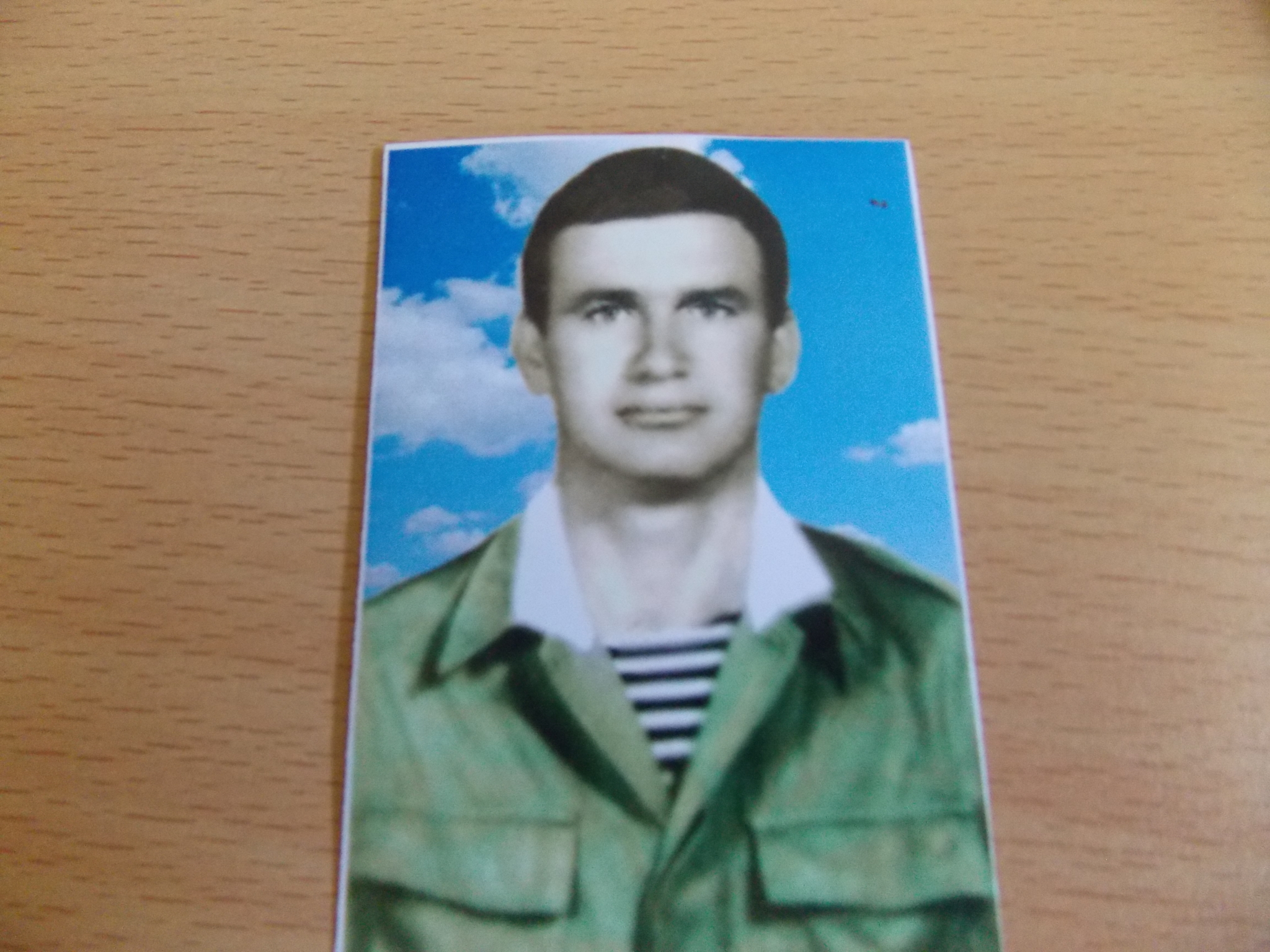 'We did everything together. We studied together at technical college, wrote our final papers together, worked at a relay factory in Kapan. We even did the housework together. This was a love unlike any other, it is as if we were made for each other. We were friends for nine years, and then we got married. Today, I still have my memories of twelve happy years of marriage, as well as my three children, who were born out of a great love. Sarkis is always present with me, spiritually.'   
'I spent sixteen years doing shift work at the Shaumyan mine of the Kapan mining and processing plant. Every day, I'd go down into the mine crying, hoping my husband would appear, give me a big hug and get me out of there. I raised my children on a wage of thirty five thousand Drams [around $71] and meagre state benefits. I had to sell my valuables, just so as we could survive.'  
For eight years now, Ramella has not been working. Today, she looks after her newborn grandson. If Sarkis were still alive, she in convinced, their lives would be very different. She would not have had to work, their children could have gone to university, and their son would not have moved to Russia to earn more money.
'After my husband was declared missing, I was left completely alone. His parents and sister died within the same year, so there was no one left to help me. Now, my children support me, and I feel as if Sarkis has passed his energy on to me.'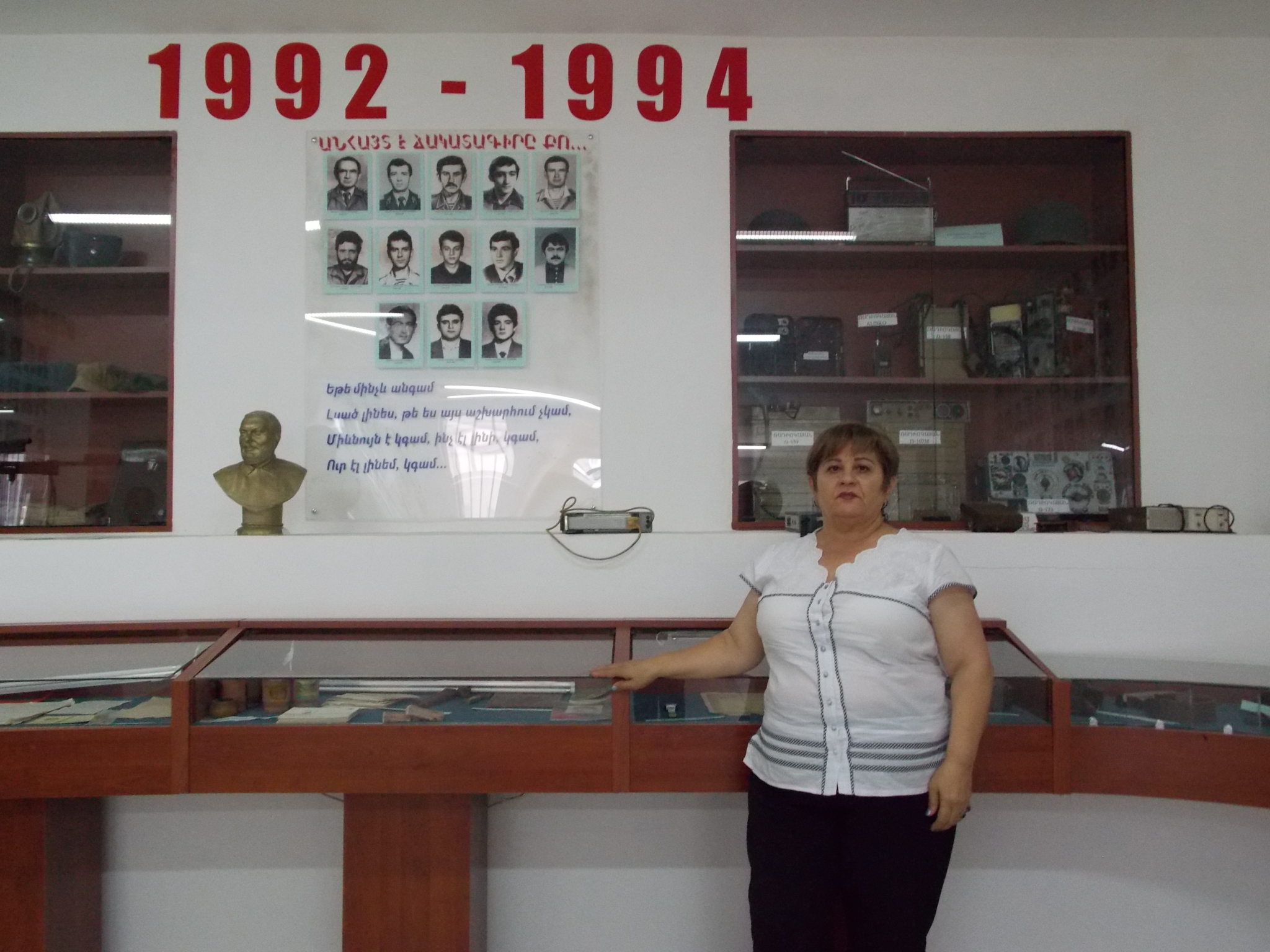 In the Kapan History Museum, there is a special stand to honour the soldiers who gave their lives or were declared missing in the Nagorny Karabakh war. One of the photographs here is of Sarkis Gukasyan, who fought in the war and was awarded many medals. The local School no. 1, where Gukasyan was a pupil, also has plans to create a stand honouring the fallen, and to name a class in honour of him.
'Even if it takes another twenty four years, I'm still going to carry on waiting for my Sarkis. There is no place for anyone else in my life,' Ramella is certain.
Anoush Adamyan
Anoush Adamyan's husband Asatur Akopyan was killed in the Nagorny Karabakh war. For seven years now, she has been a beekeeper, continuing her parents' tradition.
'Spending time with the bees helps me relax, gives me more energy and helps me forget my worries,' Anoush says with a smile. An accountant by profession, she tells us about her friendship with the bees.
For several years now, Anoush has been able to share her sweet harvest not only with her relatives, but also with friends, and even strangers. As the season to select the honey approaches, Anoush knows exactly how much honey she will send to her relatives in the different provinces, this time around.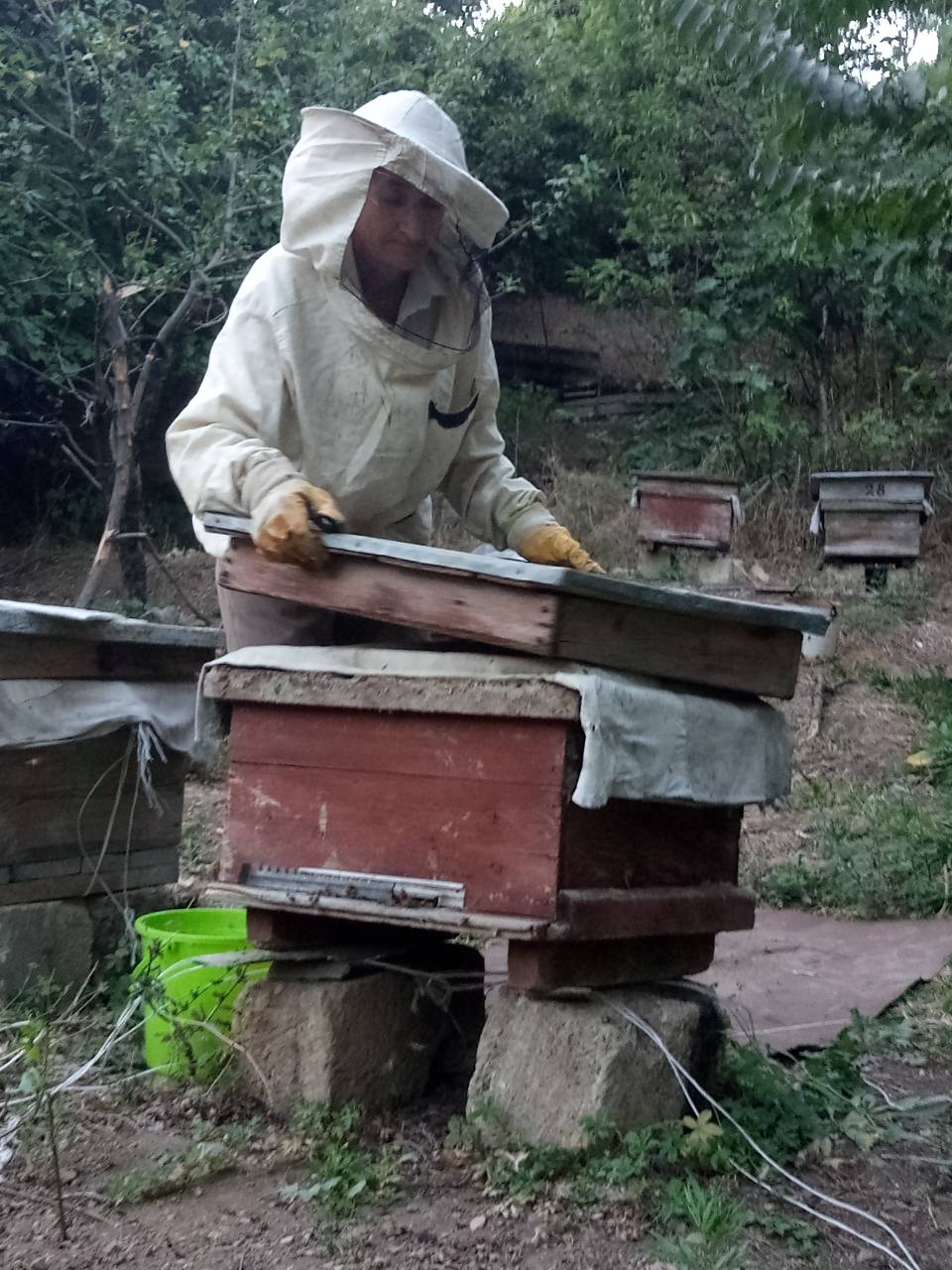 'I have only sold the honey once. That time, I earned a hundred and fourteen thousand Drams [around $235]. Normally I just give it away, or keep it to use in the home, or save it for my daughters as they have families of their own. I never add sugar to the honey – I prefer to leave it in its pure form, that way it is a lot better for you,' Anoush Adamyan explains.
This year was not a good one for honey, and Anoush is not expecting a rich harvest. She says she will be lucky if she gets seven kilos of honey from each apiary. Anoush lives in the border village of Tsav in Syunik Province, some three hundred and fifty seven kilometres from Yerevan.
Exactly forty years ago, she married and moved here from the neighbouring village of Shishkert. She met her husband while she was still at the local school.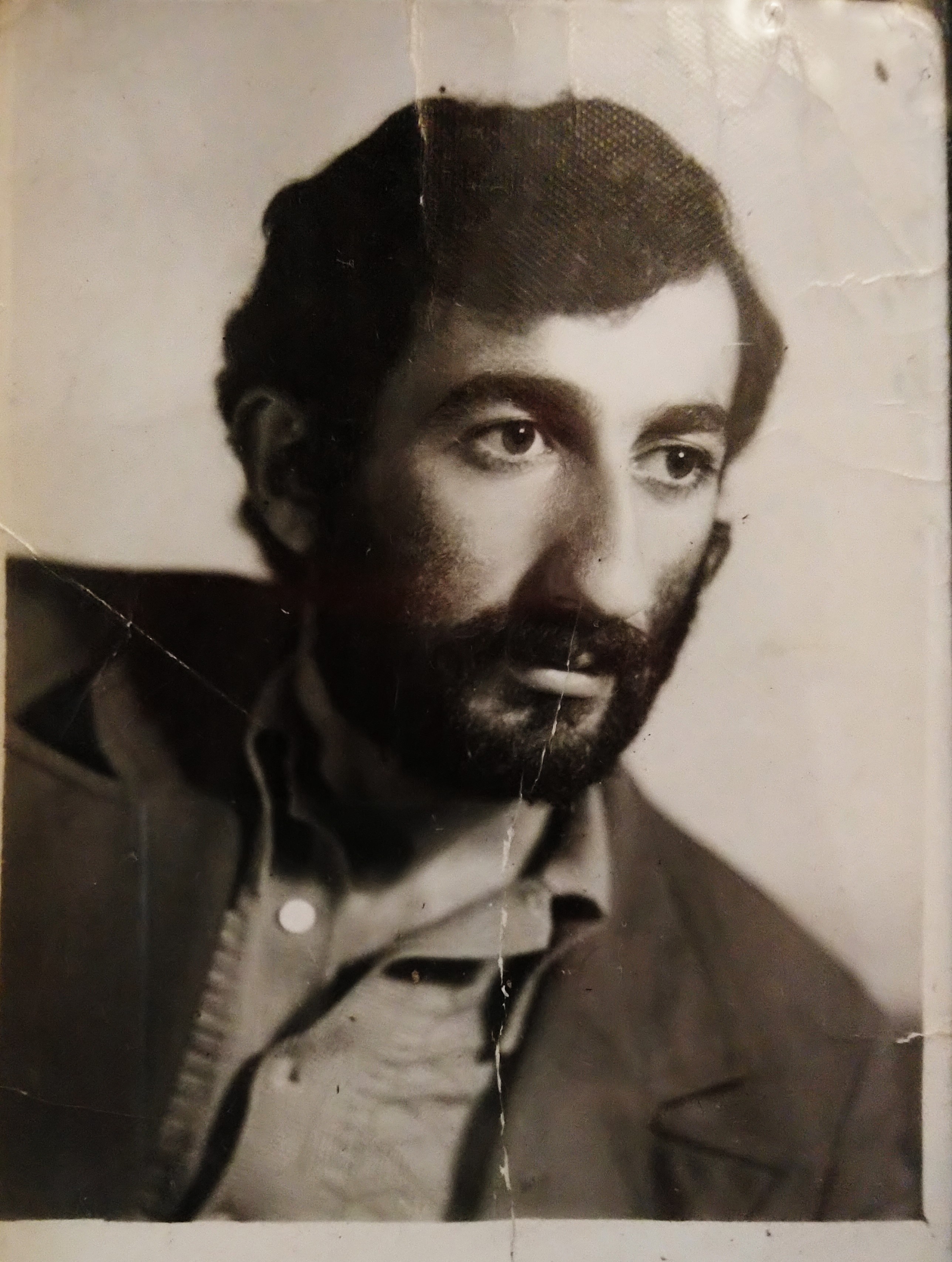 'Early on 10 April 1993, Azerbaijanis from the neighbouring villages attacked the village next to ours, Nerkin Khand. Asatur was killed in that very battle. That day, all of us from the village moved a little higher up, to the nearby village of Shishkert, which was a little safer. The following day we returned, and I happened to hear from the taxi driver that my husband had been killed. On 16 April, the Armenian and Azerbaijani sides exchanged the bodies of those who had fallen. They brought my husband's body back, along with all the others.'
'They let us check his clothes, to make sure they really were those of Asatur. My eldest daughter Asatui was twelve years old at the time, and my youngest, Ani, was two. "Mama, I remember lying on the sofa next to Daddy, and that's all I remember," my daughter Ani says.'
After her husband's death, Anoush was forced to take up beekeeping, gardening and accounting in several local schools. With some support from relatives, this allowed her to raise her four daughters, enabling them to go to university.
'We would have to hide in basements, there was no electricity. When my husband was killed, the girls were taken to a safe place, Nor Khachn, where my aunt lived. I stayed behind with my husband's parents.'
'When the ceasefire was agreed, they returned home. All of the girls went on to higher education, thank goodness. Three of them are now married, and soon the last, Armenui, will marry, too. We still miss Asatur, like we always have. Our daughters have always been proud of their father. All of them have become successful professionals, they have always worked to make sure their father would have been proud of them.'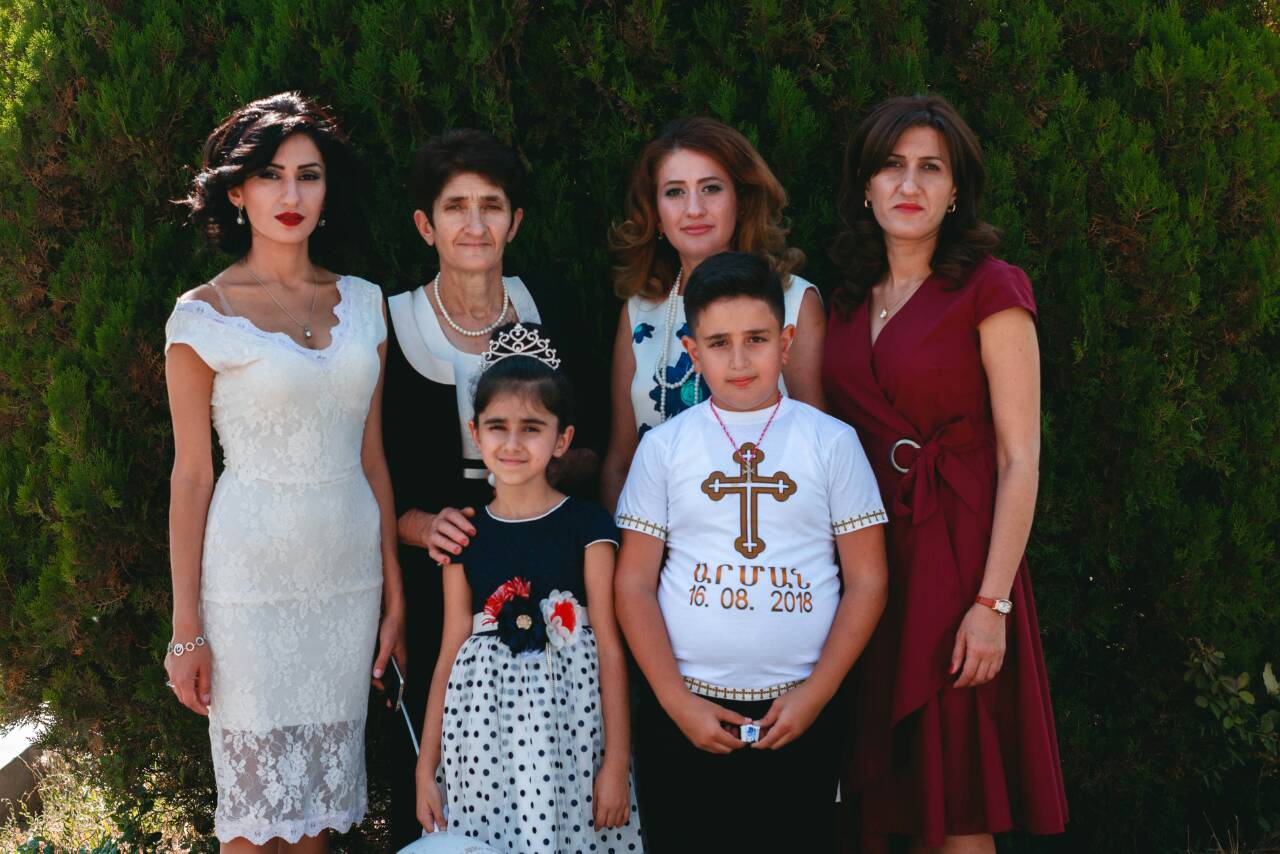 Anoush's eldest daughter Vardui has become a nurse, Armenui specialises in engineering and programming. The third daughter, Goar, is a midwife and gynaecologist in Moscow, and the fourth, Ani, is a financial expert.
'They never made a fuss about their father having been killed in the war. When they were students, they didn't take advantage of any subsidies. My daughters got into university on their own merit, they did well in the entrance exams and didn't have to pay for their education. And now they have given me four grandchildren.'
Today, Anoush lives with her ninety-two-year-old mother-in-law Vardanoush in her own bungalow in Tsav village.
'Let there always be peace, let there be no more wars. So all [children] can enjoy the loving warmth and care of their fathers,' Anoush Adamyan shares her dream.
Unheard Voices is part of International Alert's work on the Nagorno-Karabakh conflict. It is the result of work produced with journalists from societies affected by the conflict and their collaborative efforts to highlight its effects on the daily lives of people living in the conditions of 'no war, no peace'. The purpose is to ensure their voices are heard both at home, in their own societies and on the other side of the conflict divide, allowing readers to see the real faces hidden behind the images of 'the enemy'.
This project is funded by the European Union as part of the European Partnership for the Peaceful Settlement of the Conflict over Nagorno-Karabakh (EPNK).

The materials published on this page are solely the responsibility of the journalists and do not necessarily reflect the opinions or policies of International Alert or its donors. All our journalists adhere to a Code of Conduct, which can be found here.