Five-star snow
'Now we have our own ski resort and it is not necessary to travel anywhere,' – that's how people in Azerbaijan took the news about opening of the Shahdag winter&summer tourist complex in Gusar region, just 230 kilometers away from Baku.
The news actually came 4 years ago. So, it is already possible to judge, whether Shahdag, with its artificial snow, succeeded in replacing to us neighboring Georgia's Bakuriani and Gudauri ski-pistes.
First of all, what does that much-touted tourist complex look like? Built by the Ministry of Culture and Tourism of Azerbaijan, it embodies this state agency's concept of tourism development. That is something very glamorous and costly.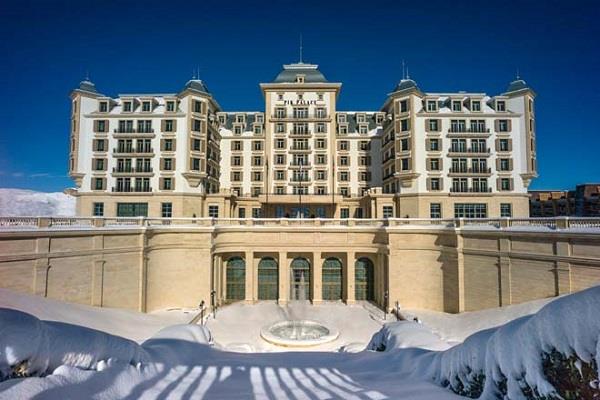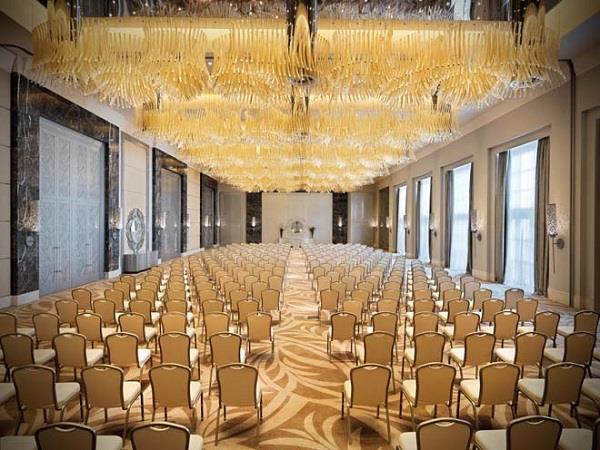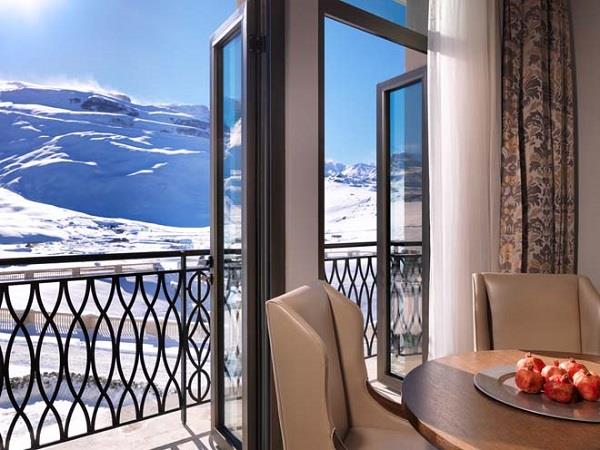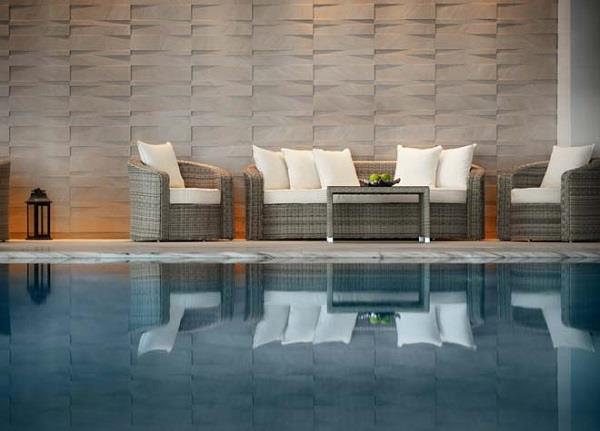 Photo: trend.az
Everything is available here: there are four hotels, including two five-star hotels; 14 ski-pistes; 12 cable lifts, 20 restaurants and bars, ski school, spas and fitness centers.
The price of a bowl of soup here is starting from US$ 5, accommodation in the cheapest suite – from about US$200. As for the ski-pistes, if you don't have your own equipment and you have to rent everything, you can ski half a day for about US$ 50 (including the lift fee).
Apart from hypothetical visitors of spas and restaurants, the 'Shahdag' clientele is divided into two parts.
Skiers
They truly love skiing and know how to do it.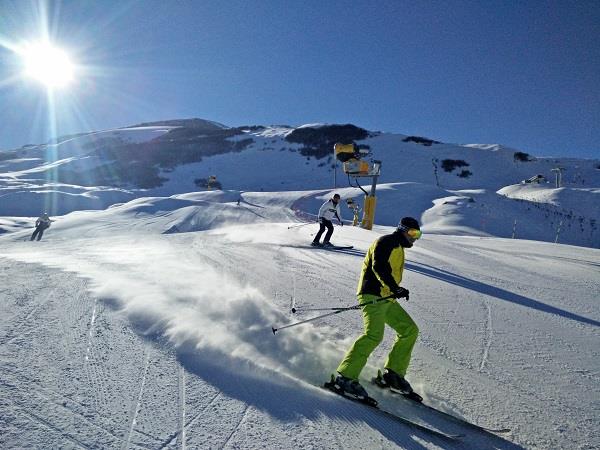 It brings them pleasure to arrive here on Saturday morning, ski in plenty, relieve the stress accumulated during the working week and return to the city.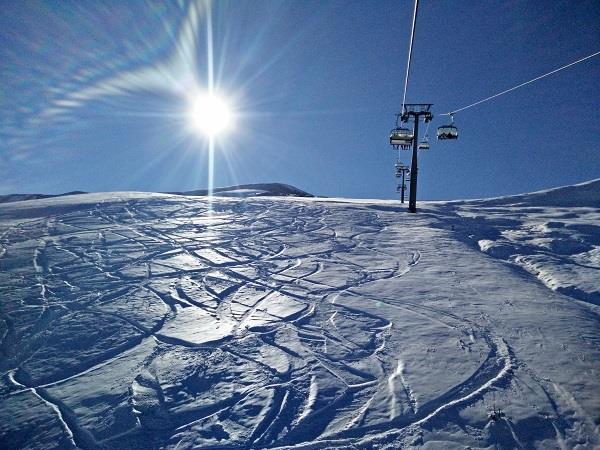 They are exactly those, who could see the wonderful mountain landscape in all its glory.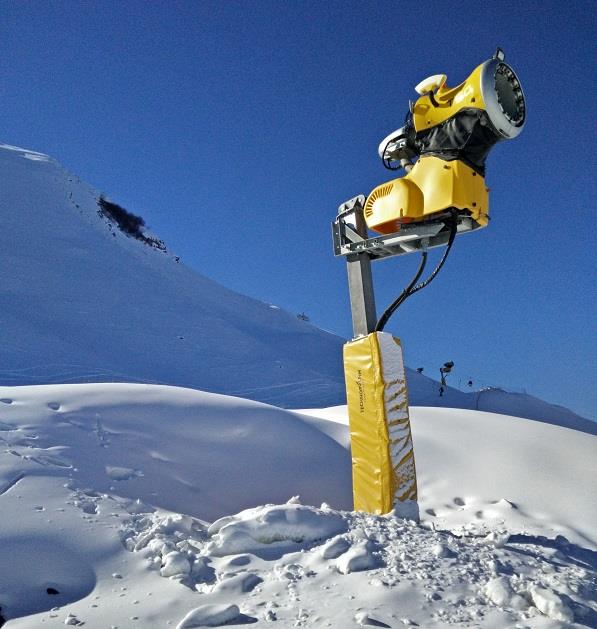 Snow cannon. Without these devices it would be hardly possible to guarantee the quality of tracks – it is not very high and not so cold here, and the precipitation is not always stable either.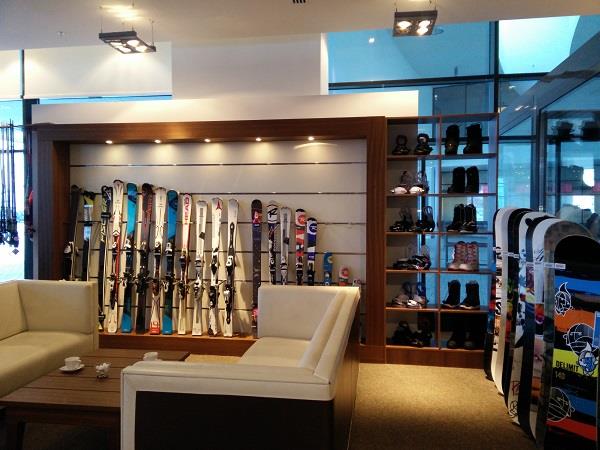 More often than not, avid skiers come here with their own 'equipment', that is, they have to pay only for the lift.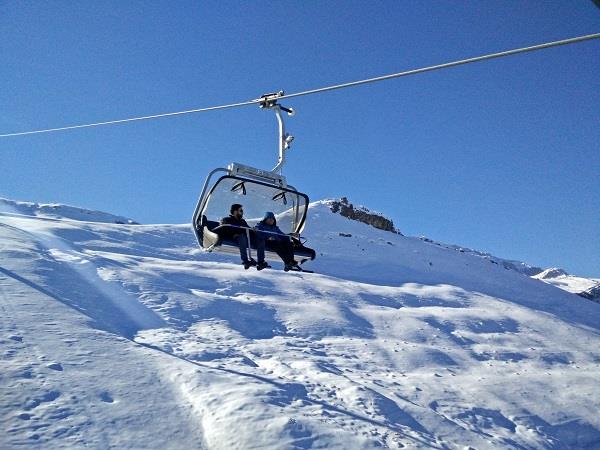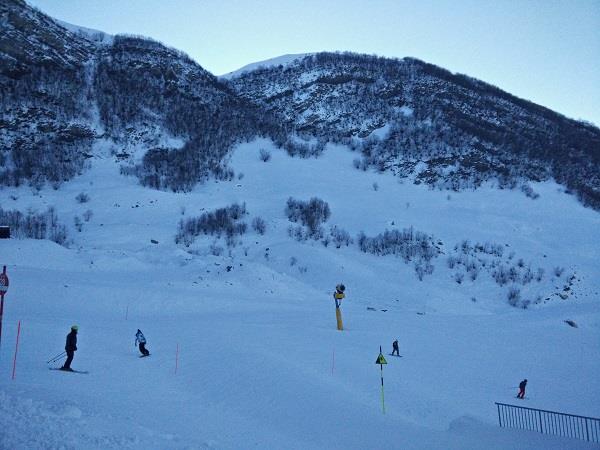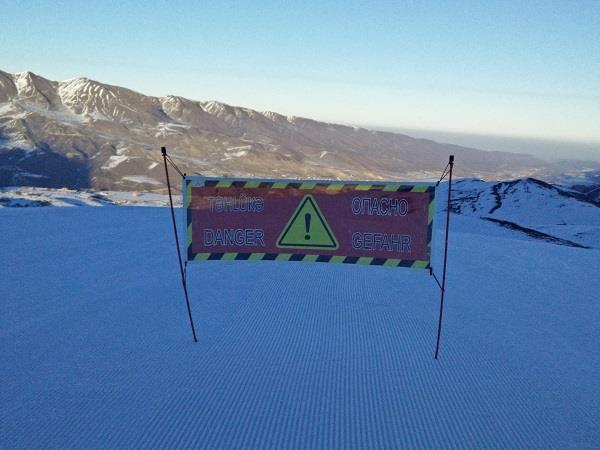 Selfie-lovers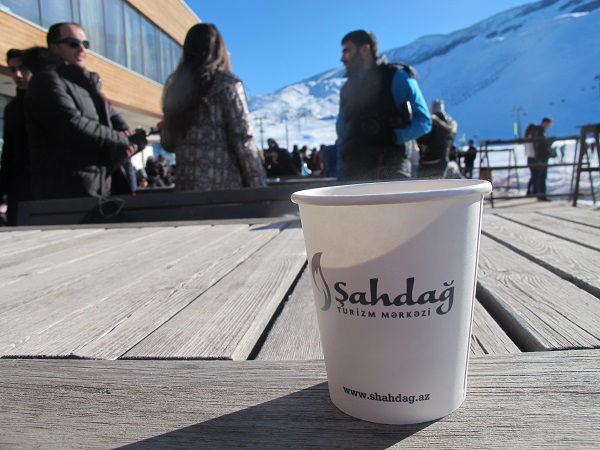 This group is bigger than the first one. Much more bigger. Students, schoolchildren and 'pinstriped masses ' – of course, they cannot visit a spa or a luxury restaurant, but that wouldn't keep them out of the way. They have little interest in skiing either. 'Shahdag' can provide them with everything they need: snow, fresh air, change of scenery, relatively cheap hot dogs, a society of their own kind, and, the most important, a background for selfie!
Some promo events, like 'Bison Catapult' (Xtreme Pro and BIZON Energy Drink are the movers of the event) are also held here. So, if you have an unusual costume and a 'creative concept,' as the press release reads, next time you will be allowed to 'fly' fastened to the elastic ropes.