Extreme construction site
35% of occupational hazards in Azerbaijan take place on construction sites. Though we are assured that the number of incidents has been reduced, a mere glance at any construction site is enough to make sure that safe construction is something that one can only dream about. The workers ignore elementary safety regulations; they don't wear helmets or protective clothing; they don't safety belts when working at high heights.
As a result, at least two workers have died in Azerbaijan since the beginning of 2016. Zakir Sibili, 63, fell down from the fourth floor of a building, under construction in the Sabunchin district, on January 23. Nijat Mekhtiev, 26, tragically died in the Bail settlement, on February 8.
There are many reasons that cause these kinds incidents at construction sites. According to Anar, a site engineer and a construction worker with 40 years of experience, economizing is one of the reasons. For example, a lot of materials are required to ensure safety while working on façades. After one use these materials become useless and are thrown away. These materials are bought from the total budget, paid to the workers and, as a result, the profit is reduced. Therefore, the organizers prefer to rely on good luck in order not to lose the money, though treatment costs in case of an injury will be much higher.
In his words, the builders do not demand to be provided with safe working conditions. In his opinion, the approach to leave it all to chance is a distinctive feature of the Azerbaijani mindset.
Anar, himself, sustained injuries on a number of occasions. He lost the phalanx bone of the thumb of his right hand because a protective sleeve had been removed from a manufacturing machine. The phalanx bone could not be found, which would have allowed it to be sewn back on.
Another time, glass from the façade of a building fell on him, cutting a muscle in one of his arms. Anar admits that he did not put on special protective clothes that day that could have prevented the injury. It was a hot summer day and the builders did not wear the necessary safety attire because of the heat, even though they were provided with it.
According to Anar, all the workers were educated on safety rules, but observing them remained solely on the workers' conscience. One time he even witnessed the death of an electrician. The electrician was standing under freight and cried out so that it would be lifted up. But it was a rainy day, the victim worked on the 12th floor and his words were probably misunderstood. The freight was moved down, cutting off the worker's head. This was long ago, in the '80s. The situation has improved since that time and now radio communication is used to transmit orders.
Another builder, Samir, names some other reasons, including the chiefs' desire to ingratiate themselves and their overseers. When instructed by those in charge to finish a construction job in a certain period of time, the chiefs decide to rush through a plan, not caring much at what expense that would be achieved. Samir recalled a disturbing case, when a crane operator refused to put down freight because he could not see the operation field. It was a direct violation of safety regulations. The site engineer said he would assume responsibility himself. However, either because of his negligence or due to the wind, the crane operator put the freight down on a worker. There was a trial and the crane operator received a 3-year suspension.
Samir says people usually do not complain about the inappropriate labor conditions or the chiefs' lack of safety because they are afraid of losing their jobs.
Azad Isazade, a consulting psychologist, described the psychological reasons which cause the violation of occupational safety regulations in the cases when all conditions necessary for their implementation are met. In his words, there is a certain category of people who enjoy dangerous situations. Thus, they get a dose of adrenaline. Any monotonous job, even one related to certain danger, causes habituation. For instance, military men can eat and even sleep during shellings. However, this does apply to everyone. If one cannot adapt to stress, he/she, sooner or later, will quit this job. On the other hand, depressed people are inclined to take unjustified risks, since only dangerous situations make them feel better. In his words, the occupational safety hazards are not unique to our country-the USA and Europe are also facing similar problems. Only the introduction of high fines and strong trade unions have helped to resolve this issue.
Teymur Guliyev, a work safety officer, described the reasons for violation of the occupational safety regulations by workers. According to him, individual protection means restricting movement, inconveniencing workers and slowing down work. For example, steel toe boots are often used, since they protect workers from foot injuries due to freights falling or being dropped. But they weigh a lot and therefore, the workers prefer lightweight footwear, sometimes even sneakers.
To avoid injuries, it is necessary to make the workers understand that occupational safety rules are written in stone and their observance should be a priority of their personnel. People enforcing safety rules, work safety officers, site engineers, etc. should always be at the workplace. In foreign companies, any employee, including an ordinary worker, may stop any operation if he/she considers that there is a violation of the occupational safety rules. Regrettably, this practice is not common in Azerbaijan, as the occupational safety culture is underdeveloped in our country; if a mistake is pointed out, it may be taken with dudgeon or regarded as a denouncement.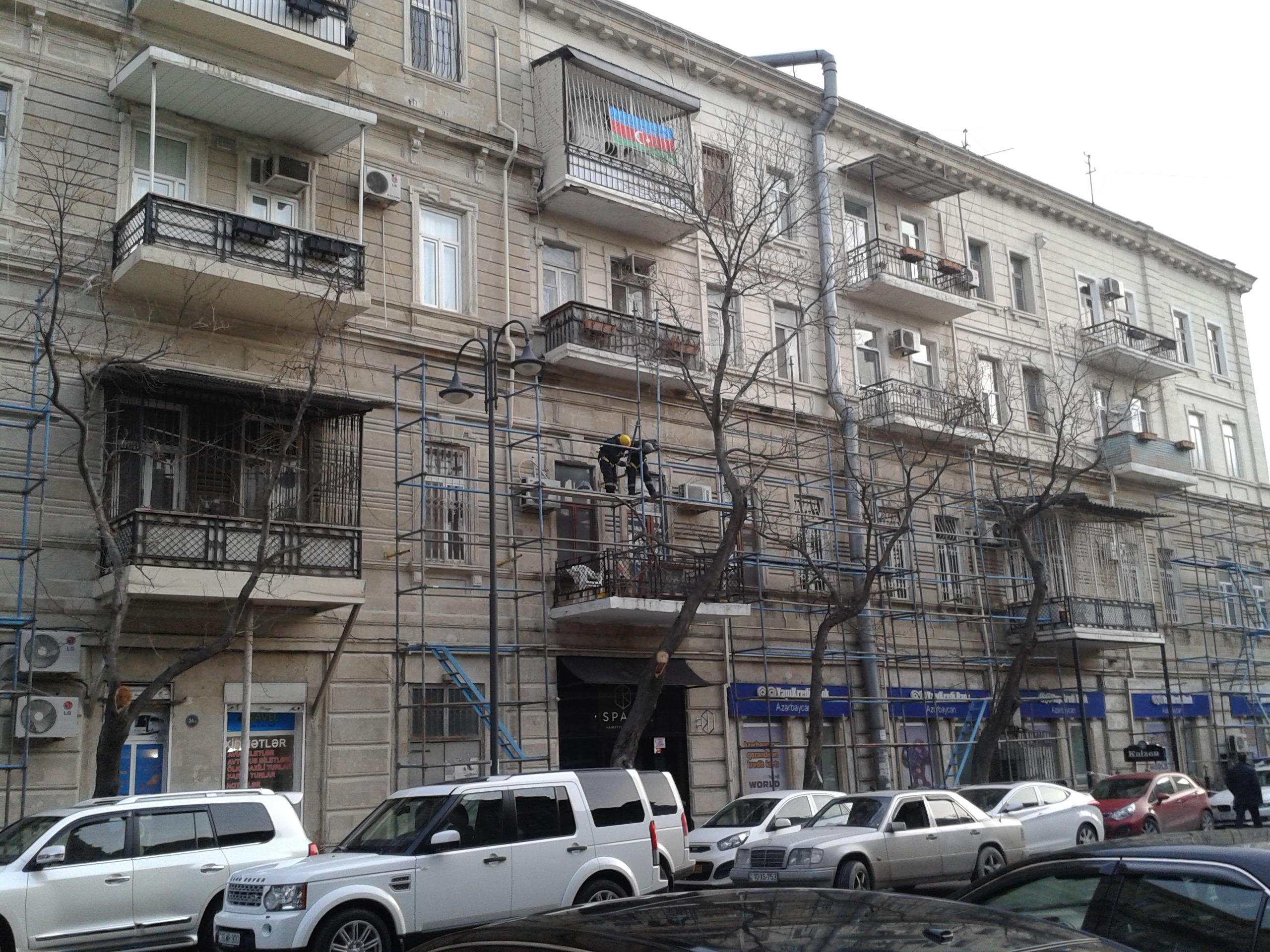 Published 07.05.2016