Everything happens for the first time one day
Madlen Shamlyan is 49. She is a pediatrician. In July, she came to Armenia from Aleppo together with her spouse and two sons. She says, she could hardly imagine that she would mark the New Year in Yerevan some time or other. For many years she had been dreaming of celebrating the New Year outside Syria. Madlen says, laughing, that her dream has come true this year.
As a result of the war, Madlen and her husband lost a house and a children's clinic in Armenian district in Aleppo. They have come to Armenia optimistically inspired, though they were warned ahead of arrival to the homeland that it would be expensive to take a flat on lease, difficult to find a job and a salary would be miserable.
They have come and made sure that it is not easy to live in Armenia.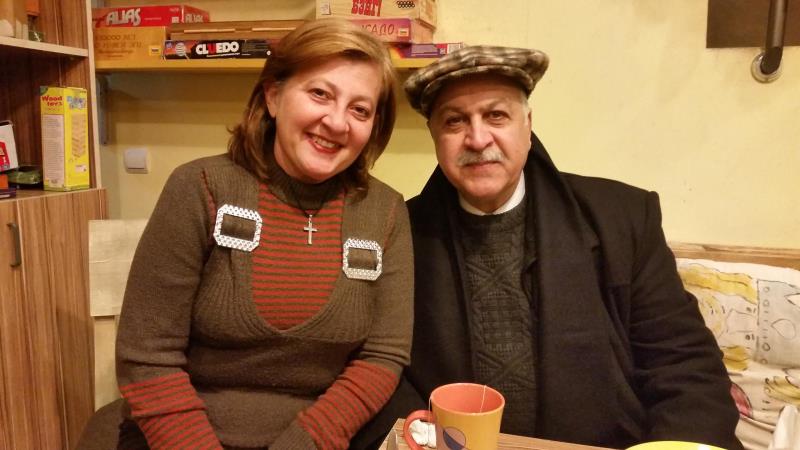 Being the medical workers, Madlen and her husband requested the Health Ministry to provide them with jobs. They were offered to go to work in regions, as there were no jobs in the capital. Moreover, they were assured that flats outside Yerevan were cheaper and a salary would be enough to cover family expenses. They agreed, but the ministry has not responded yet.
The couple started searching for a job themselves and found it in Yerevan, at the Holy Mother Medical Center. Madlen says, she most of all worries about the flat: "It is hard to earn money for the rent, but it is spent easily.
Besides, Madlen is concerned about her eldest son's problems at school. Aram studies in the last – 12th form. The mother says, he feels alien at school and does not want to go there. As for the younger son, Aik, he has become accustomed to the new life, made friends with classmates. The children also met the New Year outside Syria for the first time.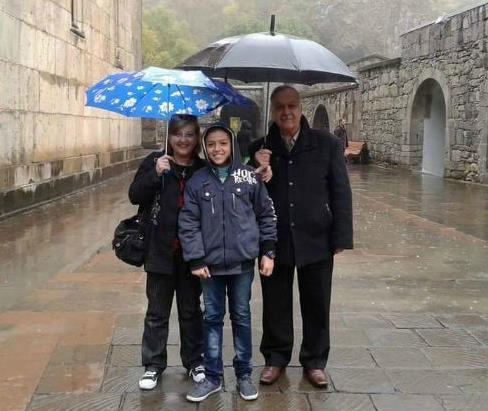 In Aleppo the family celebrated the New Year with one of the husband's five brothers, in turn. The New Year tradition was as follows: they laid the table in the evening, Santa Claus came at midnight, gave gifts, the light was turned off and Our Lord's Prayer was read, candles were lit, they congratulated one another and had some fun.
In Yerevan, they bought a fir tree; it was small, but beautiful. The family decorated the rented flat with the bells and fairy lights: "we tried to make the flat festive to have fun. We consider that meeting the New Year with a green tree is for good cause. They say it brings luck. We believed in the luck, when we were decorating our fir tree.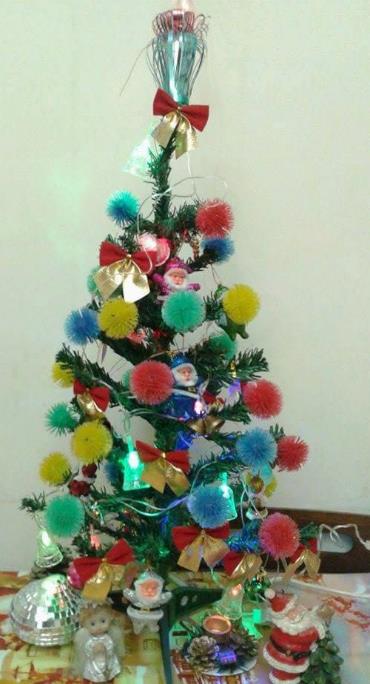 Ahead of the holidays they asked local residents about the New Year traditions and were surprised that during a week tables were to be laid. You must be ready: people visit one another, they bring wine and chocolate boxes – bonbonnieres. We already knew, what to bring along when visiting anybody – they say laughing.
"For the first time I celebrated the New Year outside Syria and it is of great importance for me. I celebrated it in my motherland. In Aleppo we used to say to our kids that the Santa Claus sledges down the snowy slopes of the Ararat Mountain. Now we are near the Ararat, we can see him,- Madlen says.
She prays God to send peace to Armenia and Syria. According to her, a person, who saw the war, can't wish anything else but peace. She hopes that 2016 will be a good year and that living conditions in Yerevan will become better and repatriates will not have to leave again in search of a new shelter.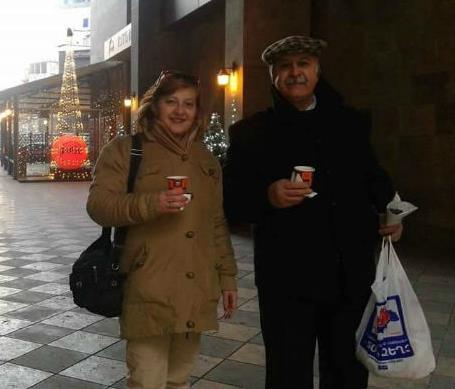 "We do not even think of going to another country. We have arrived from Syria with the only intention to stay here. If the conditions in my country become better, I can return to Syria. We do not want to leave Armenia for Canada, Sweden, Germany, like some other people do, Madlen noted.