The Armenian village in the Georgian mountains that celebrates three Easters a year
In 2019, the Armenian Apostolic Church celebrated Easter on 21 April. According to tradition, the resurrection of Christ is remembered on this day, and the foundation and strengthening of the church is celebrated.
But in the Armenian village of Gumburdo in Georgia [Kumurdo, in Georgian] located in the Akhalkalaki district of Samtskhe-Javakheti, they observe an ancient tradition. Not only is Easter Day celebrated on this day, but also the next two Sundays.
The second Sunday after Easter is Ashkharamatran, which means 'Green Sunday'. During Ashkharamatran the first church of Christianity is remembered, which was founded by the apostles of Christ. It is called green because of its association with nature and birth.
The third Sunday is called Red Easter, and also involves celebrations.
---
• Eat, pray, drink – Easter traditions in Georgia
• Easter and Jewish Passover – what they have in common, and why they are different
---
The village of Gumburdo is distinguished from the other villages in the area due to the fact that every church ceremony and folk tradition is celebrated with particular enthusiasm and grandeur. Church holidays in Gumburdo are true folk holidays.
These three holidays are also a rare opportunity for girls and boys of the village to see each other, as the traditions are strict and observed as in the old days. As one village elder, Vartush, told JAMnews:
"In our village, girls do not leave the house. Where else can the boys see them except during such a holiday?"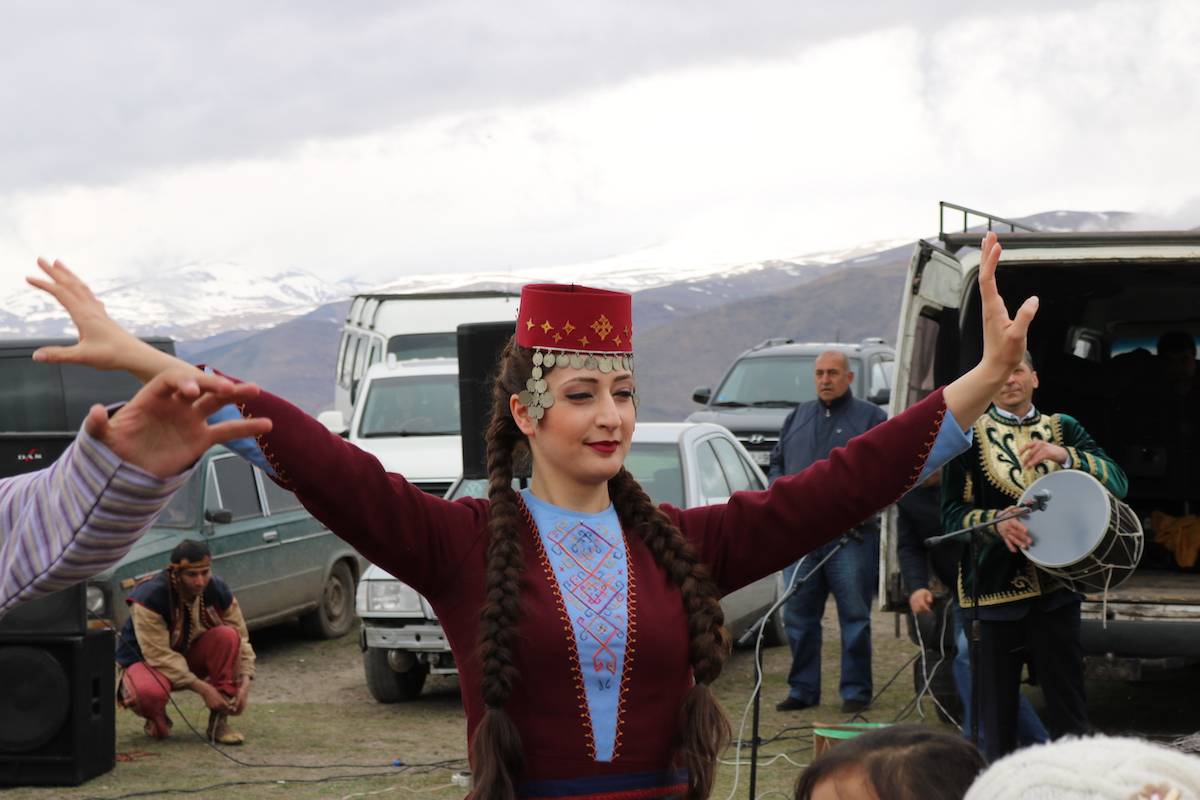 While men prepare sacrifices, women set the table, and children play and run all over the village. And then the celebration begins, which includes, above all, dancing to national and modern songs.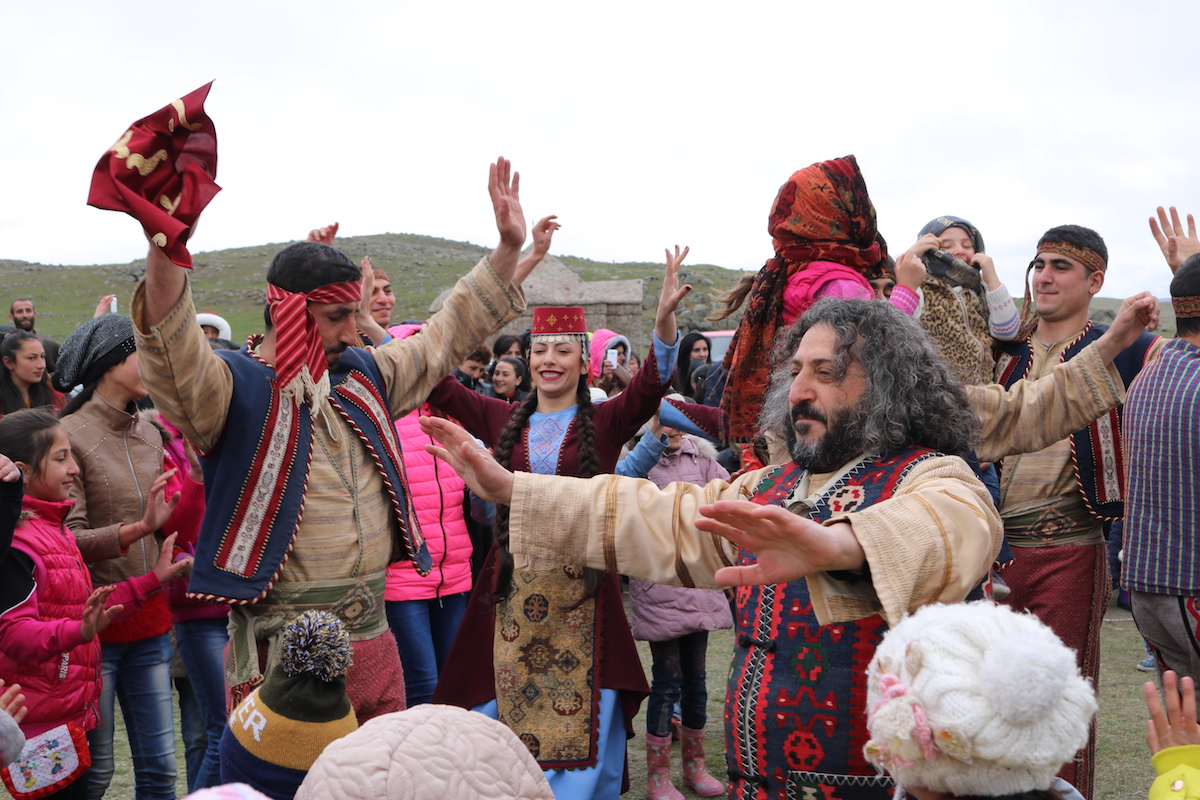 The local Vachian ensemble and the ethnographic song and dance troupe Sasun from Armenia joined the villagers in celebrations this year.
There is one more tradition: the young ladies' mothers-in-law order the music and engage them for a dance, handing them money (popularly referred to as Shabash). The young ladies shouldn't lift their eyes.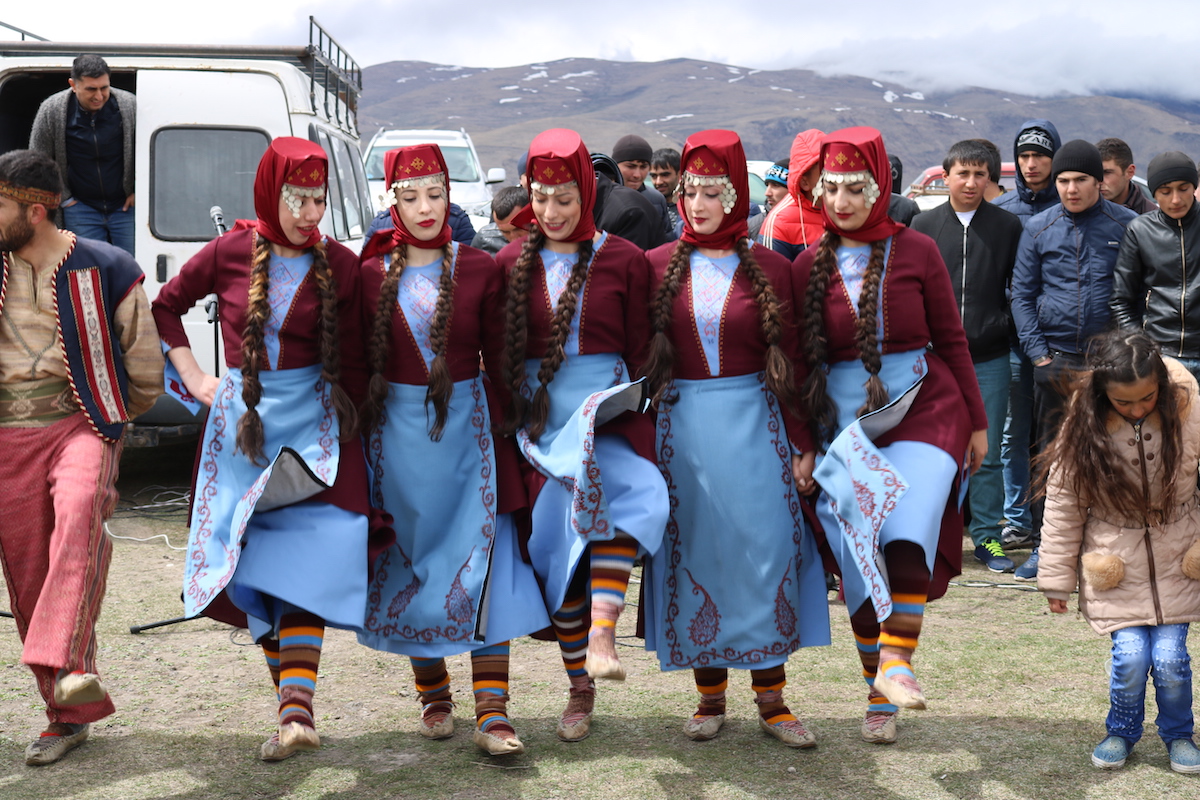 The most important church in the local Armenian community, Surb Khach, is also located in the village. It was built in 2017 at the expense of the Sayat brothers and Khachik Saaryan.