Doomed to slow death
Nubarashen prison life-term convicts have decided to stop the protest act. Prisoners have been assured that possible legislative amendments regarding the life-term convicts would be brought up for discussion in the Armenian Parliament.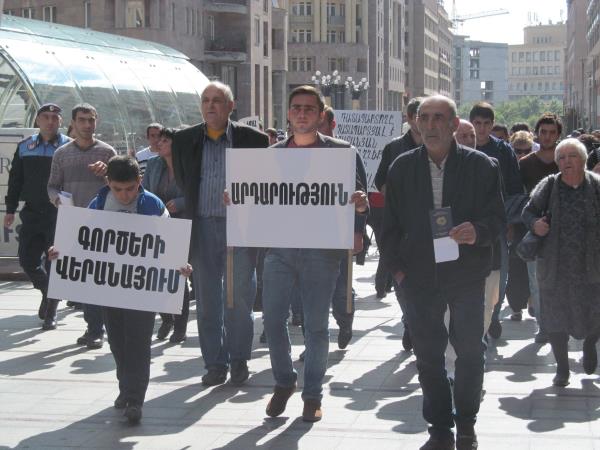 So what's the problem? Why were the prison inmates on a hunger strike, what changes do they demand and what are their expectations?
In 1991, Armenia declared a moratorium on the death penalty, and after joining the Council of Europe in 2003, completely abolished it. Under the Criminal Code, passed the same year, life sentence became the capital punishment.
On August 1, 2003, Armenia's second President, Robert Kocharian, signed a decree on pardoning all those, who had been sentenced to death, commuting the death sentences to life imprisonment.
Armenian human rights activists claim that ex-President Robert Kocharyan's decree is illegal, because the head of state has no power to substitute the court verdict.
According to the Armenian Helsinki Committee Chairman, Avetik Ishkhanyan, criminal cases of life-term prisoners should have been reviewed through the judicial proceeding. 'Only the judicial body has an exclusive right to pass a decision on changing the punishment,' he said.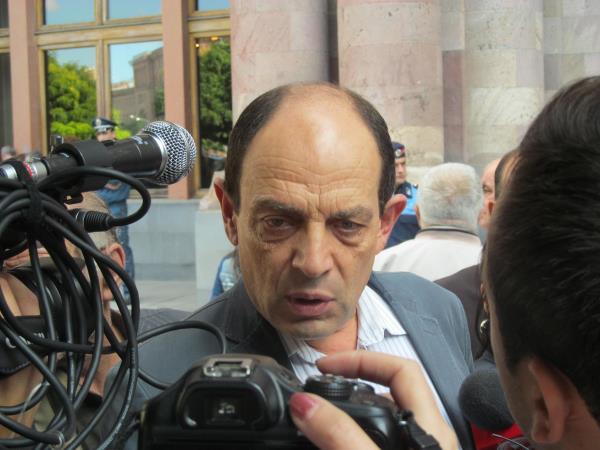 The human rights activist has not excluded that when reviewing the cases through court, the individuals, sentenced to death, would have been sentenced to different terms of imprisonment, since, under the law, when replacing the punishment, the courts should have passed a milder sentence. In his words, the Criminal Code, according to which the death sentence was passed, had a provision, saying that: 'in case a convict is pardoned, the death penalty shall be replaced with a period of up to 15 years in prison.'
Ishkhanyan believes that ex-President Robert Kocharian's decree on replacing the death penalty with life imprisonment can be challenged in court.
Another problem, excluding any possibility of acquitting a life-term prisoner, is the elimination of physical evidence Armenia.
Zaruhi Mejlumyan, Hetq.am reporter, chairperson of the Armenian innocence project, argues that DNA analysis of physical evidence would have allowed to prove convict's innocence.
'In European countries, they started keeping the evidences of serious criminal cases as early as in the 70s. For example, in the USA, 338 prisoners were acquitted as a result of the DNA analysis after serving 20-30 year-term in prison,' she said.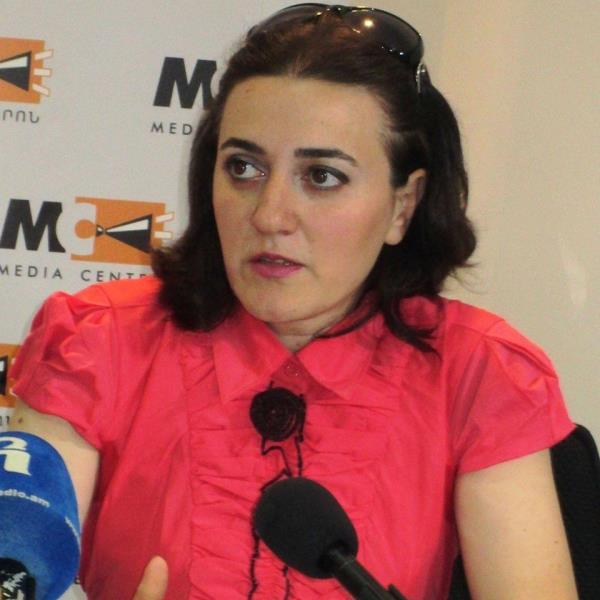 Mejlumyan believes that the state should be able to admit an inevitable failure of justice in the judicial system. The draft of a new Code of Criminal Procedure contains a provision under which the evidences in criminal proceedings against a person's life shall not be destroyed, but as long as the draft does not take its effect, they will continue to destroy the evidence.
The journalist claimed that life-term prisoners were deprived of any possibility of early release and return to the society. In her opinion, the life-sentenced individuals should be given a chance to count on return to the society after serving 20-25 years in prison.
'Since 2011, there has been a bill in Armenian Parliament, providing for a procedure of changing a regime of serving a term of imprisonment for life-sentenced convicts. Under the bill, upon 15 years, a life-term prisoner shall be transferred from a closed-type penitentiary facility to a medium-security penitentiary facility, whereas after 18 years, the regime of sentence is replaced by a semi-open one', – she explained.
In her view, adoption of this bill will allow a person to prepare for reintegration into the society upon 20 years of serving the sentence. Life-term prisoners' release on parole is a common practice in the European countries, for example, in England or Finland. At the same time, according to the statistics, a probability of repetition of crime by this group of prisoners is practically equal to zero.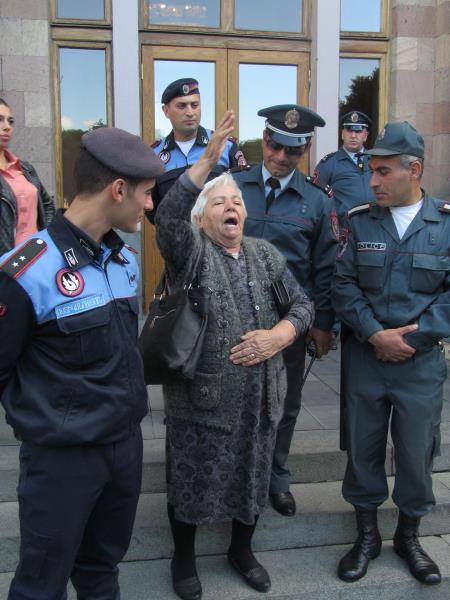 Human rights activists believe that the purpose of punishment is to improve a convict. They argue that if the criminal case review and parole mechanism is not effective, then passing a life sentence, condemning to slow death in prison dungeons, is senseless. In this case, it would be more humane to get back the death penalty.
_________________________________________________________________________________________________________________________________________
24.12.2015
32 prisoners, sentenced to life imprisonment in Nubarashen penitentiary facility, Armenia, have been on hunger strike for 10 days, demanding revision of their criminal cases.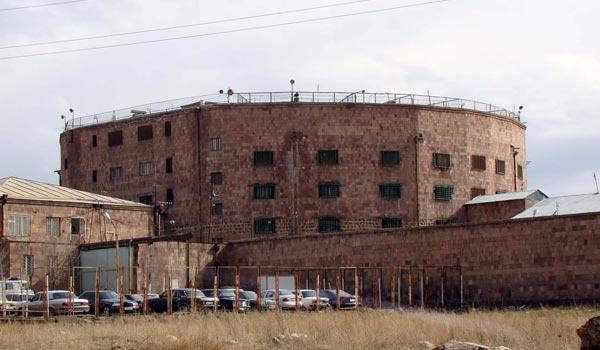 On December 14, twenty-eight prisoners, serving a term of life imprisonment, declared a hunger strike. On December 16, the number of protesting prisoners increased to 35, but three days later three of them suspended the hunger strike due to the health condition. The convicted individuals demand to hold a meeting with representatives of Mass Media. They refuse to leave their cells and go for an outdoor exercise.
It is noteworthy that this is not the first mass protest rally of life-term prisoners in Nubarashen prison in 2015 year. There were several individual cases of protest by life-term prisoners. On October 12 -16, life-term prisoners were on hunger strike in token of protest against refusal to review their criminal cases. They also demanded to make amendments to the acting legislation, regulating mechanisms of release on parole of life-term prisoners. Under different estimates, approximately 50-57 prisoners participated in the protest rally on October 15.
On October 22, the Armenian court made an unprecedented decision to release the life-term prisoner-veteran of Karabakh war, Soghomon Kocharyan for health reasons. The decision was made too late; Kocharyan lived in freedom only for 15 days. He died overnight on November 8 in Yerevan St. Gregory the Illuminator Medical Center.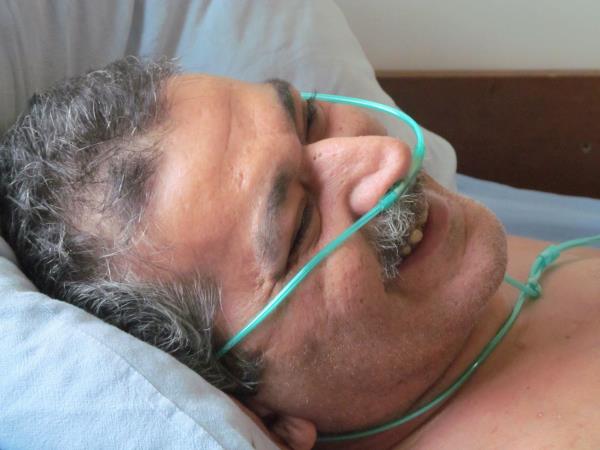 It should be noted that 102 prisoners serve life-term imprisonment in Armenian penitentiary facilities. According to the human rights activists' data, number of such prisoners does not exceed 30 persons in European countries with the population density amounting to three million people.
The prisoners' relatives support their protest. They periodically organize protest rallies outside the building of the Armenian Government, the National Assembly, and President's Residency. The kin consider the state has doomed their relatives to the slow death.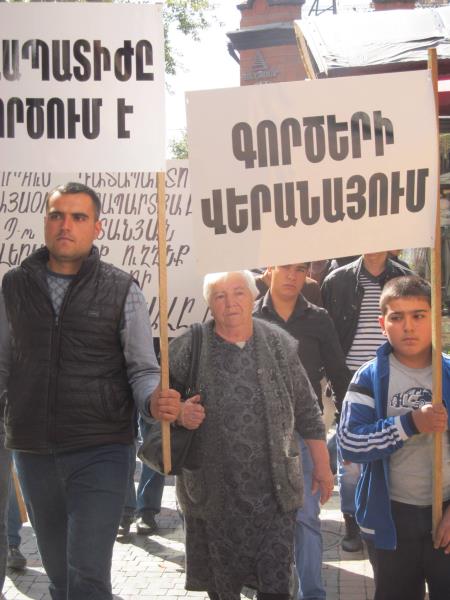 On December 18, the prisoners' relatives gathered again outside the governmental building with the demand to pay attention to life-term prisoners' problems. On December 21, they submitted a letter to the President's Administration, requesting to facilitate settlement of the life-term prisoners' problems. The letter was signed by 13 thousand citizens. Another letter, containing a request to promote revision of the life-tem prisoners' cases, was addressed to Prime Minister Hovik Abrahamyan.
Hovhannes Sahakyan, Chairman of the National Assembly's Permanent Commission on National and Legal Issues, received a group of prisoners' relatives. He assured them he would meet with life-term prisoners in Nubarashen penitentiary facility and discuss their demand with them.
JAMnews continues to closely watch the developments.