Construction boom in Yerevan, prohibitively high housing prices will remain for the time being
Construction boom in Yerevan
Over the past few years the construction of residential complexes has noticeably intensified in the city.
According to the statistics committee, almost 95 billion drams ($247.3 million) were spent in Armenia in January-April this year on construction. This is 16 percent more than in the first 4 months of last year. Moreover, both local and foreign companies invest in the real estate market.
---
---
"Apartments are sold within a few hours"
Armine Avalyan monitors the prices of apartments both in new buildings and in the secondary market in order to purchase a two-room apartment with a mortgage loan.
He says that prices are changing rapidly, apartments with a small living space are sold out even faster:
"It may seem funny, but while I submit a request to the bank to understand my creditworthiness for buying an apartment I like, it is sold within a few hours. It is a little more difficult to sell apartments with an area of one hundred or more square meters."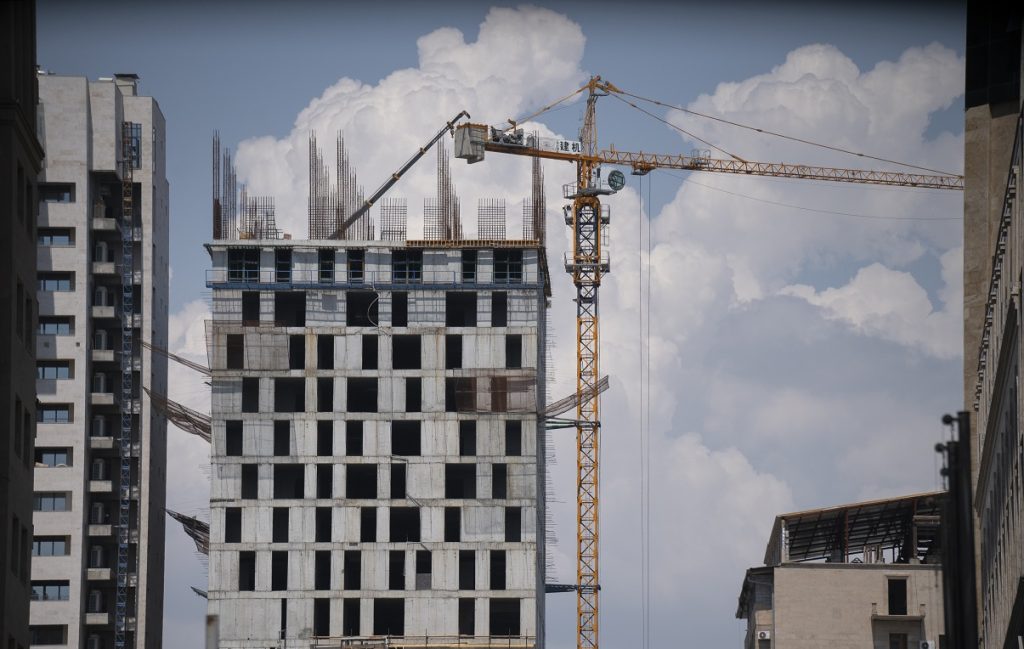 Armine believes that the prices on the secondary housing market do not correspond to the offer. Especially when intermediaries find out that you want to buy an apartment on a mortgage loan, they create artificial obstacles in terms of price, terms and prepayment.
"The ad, for example, says that the apartment is completely renovated and not inhabited. When you come to look, it turns out that it was renovated five years ago, someone lives there, and old photographs were attached to the ad. To be honest, when buying both a new and an old apartment, you need to be very careful. And be sure to have a good consultant you trust," she says.
The desire to quickly acquire an apartment has already forced Armine to look for housing outside of Yerevan in the cities of Abovyan, Etchmiadzin and other settlements located not far from the capital. Here prices for apartments are much lower.
Data on construction volumes
The Statistical Committee reports that construction volumes in 2022 increased by 12.5% compared to the previous year. 43.3% were built in Yerevan, and 11.8% in the Kotayk region adjacent to the capital. The country's authorities constantly say that the concentration of construction in Yerevan does not contribute to the development of the regions. Experts predict a change in the situation from 2025, when the law on the return of income tax when paying mortgage loans will no longer be in force in the capital.
According to this law, in the case of purchasing an apartment in a new building from the developer himself, the interest on the mortgage is paid from the income tax withheld from the salary.
This law came into effect in 2015. Initially, the goal of the program was to support people with low and medium incomes so that they could purchase apartments, as well as stimulate the construction of new buildings.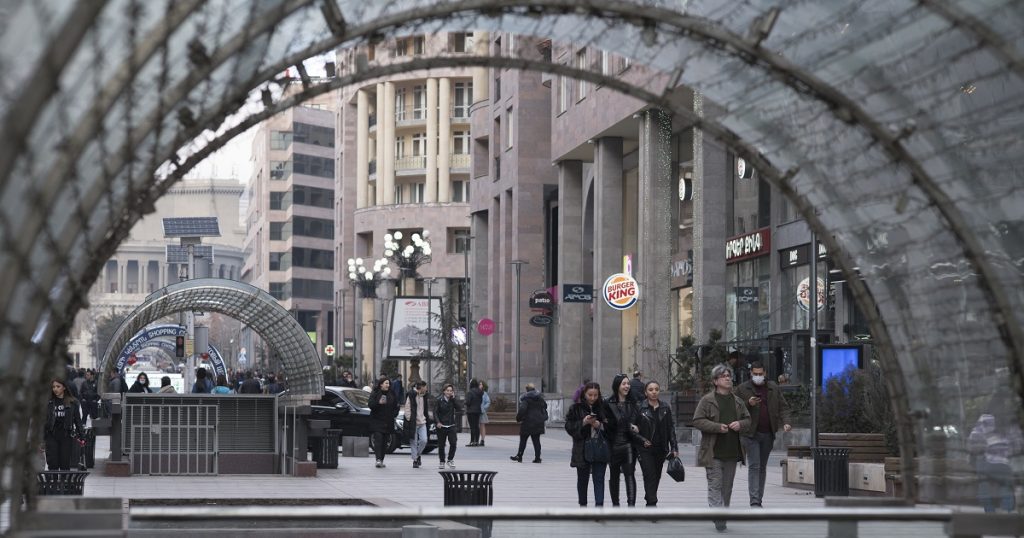 However, over the years, the amount returned to borrowers from the state budget has increased. And the government considered that this program has become a big burden on the budget, there is no need to continue it for a long time. Moreover, as a result of the implementation of the project, housing construction was concentrated in Yerevan.
Developers, taking into account the change in the situation, have already begun to implement interesting construction projects in the territories adjacent to Yerevan. As a rule, potential homebuyers are promised a larger area and more comfortable conditions in buildings among green areas.
Rental prices have dropped
Last year there was an unprecedented demand for both the purchase and rental of real estate.
"The peak for rent was in April-May 2022, prices jumped 4 times. An apartment that was previously rented for 100-120 thousand drams ($260-310) was rented out for 400 thousand ($1040). This was due to thousands of Russians moving to Armenia as a result of the Russian-Ukrainian war," explains broker Asatur Stepanyan.
According to him, out of 130,000 Russian citizens who came to Armenia, only half decided to stay, because renting a house here is more expensive than in neighboring Georgia and Turkey.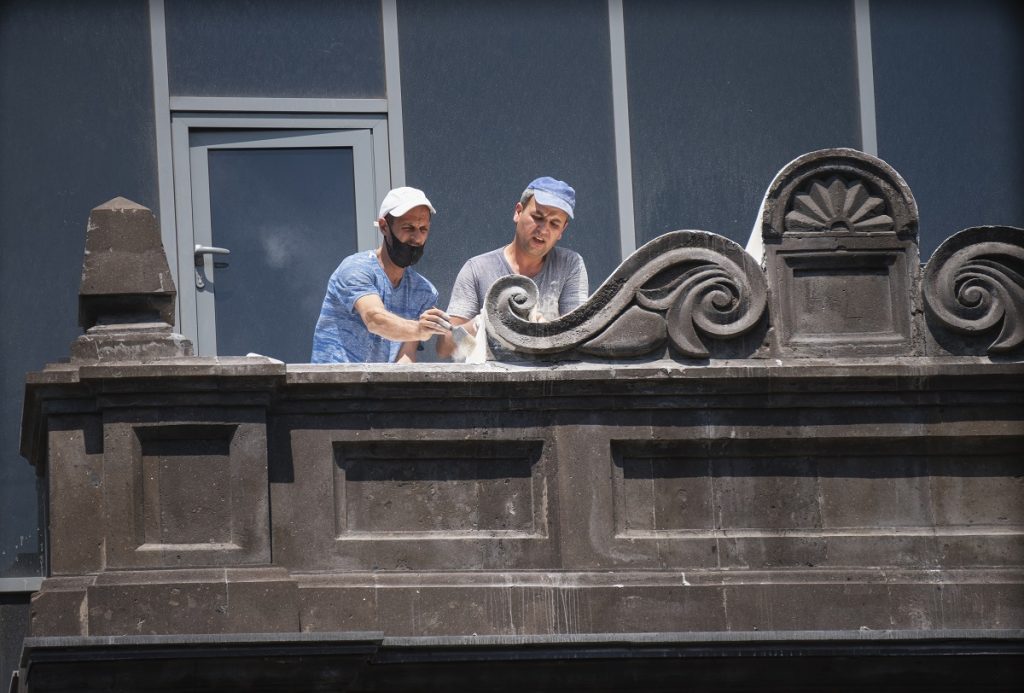 "This situation has created problems for Armenian citizens living in rented apartments. Their owners have sharply raised housing prices, replacing Armenian renters with Russians. Against this background, prices for renting houses have also risen in the cities of Echmiadzin, Abovyan, Nor Hachin, Gyumri, Ararat, Ashtarak. But since February of this year, rents have been decreasing, because fewer Russians are coming, and migration from Armenia to other countries is growing," the specialist explains.
The real estate market has become attractive for investment
According to the head of the Silver REA real estate agency Andranik Arutyunov, the market has intensified over the past five years:
"Although real estate prices began to rise before the Velvet Revolution of 2018, the increase in demand became noticeable after these political events. First, apartments in Yerevan were bought by Armenians living in other countries. Then the income tax refund act kicked up the demand a lot."
He says that investments in the real estate market have become attractive for both foreign and local companies. If in one case savings were used for construction, in the other case – bank funds in the form of loans:
"In the case of new buildings, prices are formed by analyzing the market and competition factors, while in the secondary market, prices are determined by individuals. And they do it mostly illogically.
There is also a great demand in the secondary market, it is formed mainly by our compatriots living in foreign countries. Most of them have relatives and friends in Armenia and visit their homeland from time to time. Instead of renting an apartment or staying in a hotel, they prefer to buy an apartment and rent it out."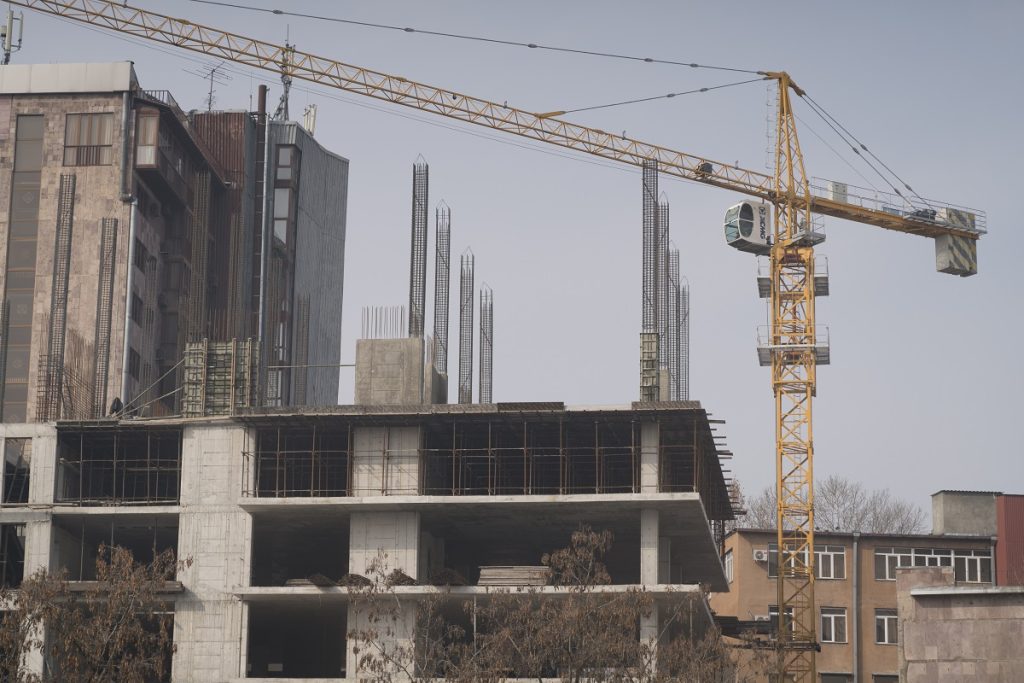 On the other hand, the Russian-Ukrainian war, according to Arutyunov, pushed Armenians with Russian citizenship and ethnic Russians to buy property in Yerevan:
"The depreciation of the currency has also become a serious factor. People decided to withdraw their savings from banks and invest them in the real estate market. Although rental prices have decreased compared to last year, even now the yield is higher than the interest on bank deposits."
Most property buyers are foreign Armenians
Director of the real estate agency "Kentron" Vahe Danielyan claims that now the main buyers of real estate in Yerevan are Armenians living abroad.
"The active pace of real estate sales is supported by both Armenians who have recently left the country, and representatives of the third generation of Armenians living abroad, who, moreover, easily obtain dual citizenship here. For various reasons, they want to own real estate here, the main one is security. For example, in the case of Russia, while the situation there is uncertain, the Armenians living there want to have housing in Armenia."
Another reason, in his opinion, is the diversification of savings. For Armenians living abroad, the Armenian real estate market is an alternative for investments.
Housing rental prices have decreased by 30-40 percent compared to last year. There are relatively fewer transactions for buying and selling, but this did not affect real estate prices in any way.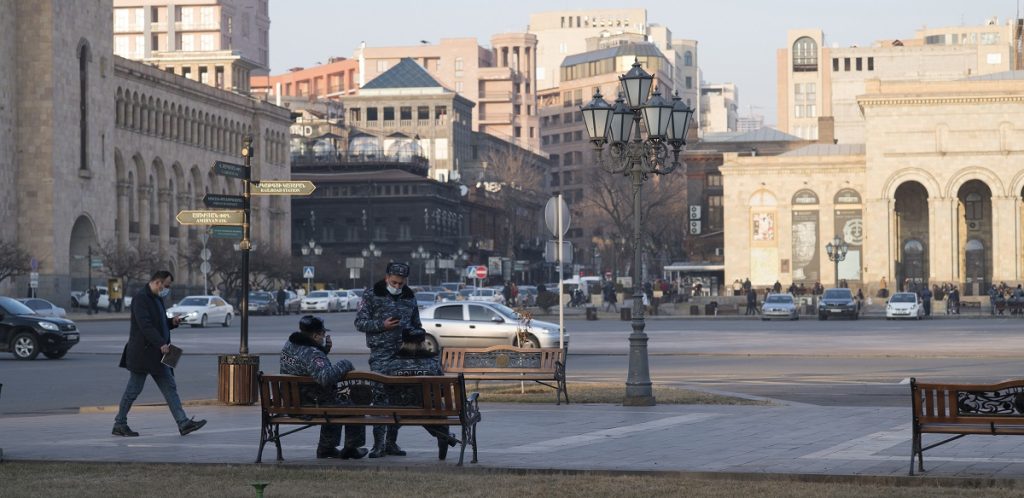 "2022 has been a boom year both in terms of rentals and sales. In the near future, the pace of construction will continue, because there is still demand. The income tax refund program will soon end in Yerevan. And therefore, active construction is now underway in the territories that are very close to Yerevan," says Danielyan.
And in order for active construction to begin in remote settlements, experts suggest that various government departments, banks and universities move to the regions.
Follow us – Twitter | Facebook | Instagram
Construction boom in Yerevan