Debed - Armenia's first SMART village
The village of Debed and its recent successes are actively discussed in Armenia. It is located in the Lori region on the outskirts of the Gugark forest, in one of the most attractive green areas of the country. But now Debed is famous not only for its nature but also for the new opportunities that it has to offer. It is even called the first SMART village in Armenia. Although this is still more of an exaggeration than reality, the approach used for rural development there is SMART indeed.
Thanks to the changes, not only the locals stopped leaving the "smart village" to work elsewhere but a number of newcomers ended up reloating there. Residents of neighboring villages and even cities began to come here to work.
---
---
It all started with the Children of Armenia Fund (COAF) building a SMART center in this area and providing Debed with high-speed Internet which is not available in many villages of Armenia.
"This is one of the conditions for the development of the village. This approach promotes urban-to-rural migration. People who work remotely, IT specialists can easily settle for the time they need in Debed and work here, spend their money here", says David Manukyan, communications manager of the Children of Armenia foundation.
Then another change took place: the building of the village administration was renovated according to European standards in the form of an open space.
"The work of the administration is now taking place transparently in the literal and figurative sense of the word. This innovation has changed the behavior of Armenian officials, who are used to sitting in offices behind closed doors. Residents of the village see with their own eyes the whole process of their work, waiting for a reception in a civil, cozy place. People already come here not only to solve their problems, but also make interesting proposals for the development of the village", says David Manukyan.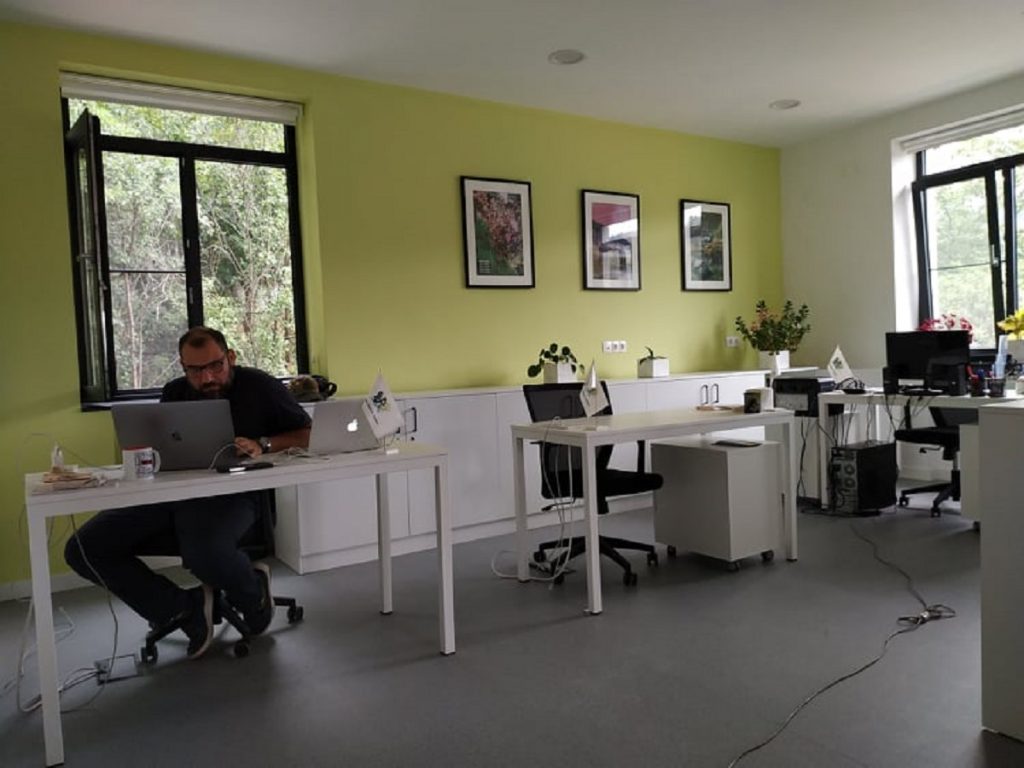 A project to improve the work of public transport has begun in Debed. Soon the village will be serviced by a fleet of new buses which will replace the only PAZik that is currently running there. Under the same program, a SMART bus stop with electronic maps and route schedules is being built. And the villagers will be able to use a mobile application that will optimize their waiting time.
The other day the opening of the local library "Gradarak" was held. This changed the view of the Debeds about the library that was deeply rooted in Soviet times. Instead of a gloomy room with volumes of Karl Marx and Friedrich Engels, a bright, cozy, technically equipped room with popular literature, computer equipment and high-quality Internet has appeared.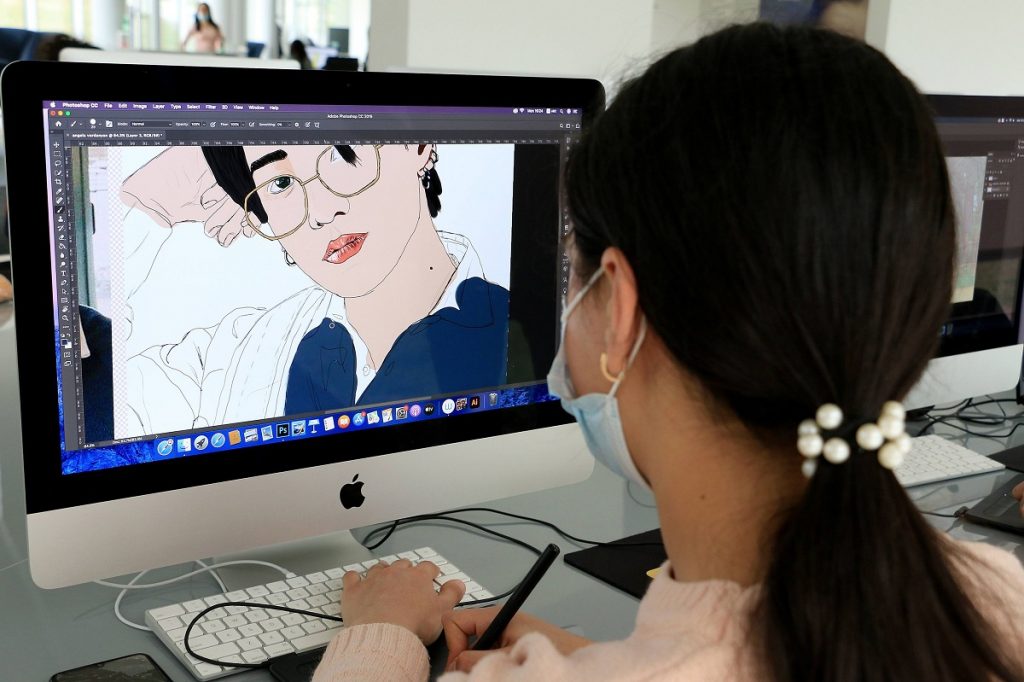 The library has become a multifunctional structure. Its premises will also be used for holding intellectual competitions, discussions, and film screenings.
The process of breaking the old is going on in the village and it changes the usual way of rural life.
It is planned to continue to improve infrastructures and implement economic projects. Roads are being repaired, street lighting problems are being solved. Areas for recreation of tourists are being built in the form of attractive cottages with tiled roofs of small cozy hotels.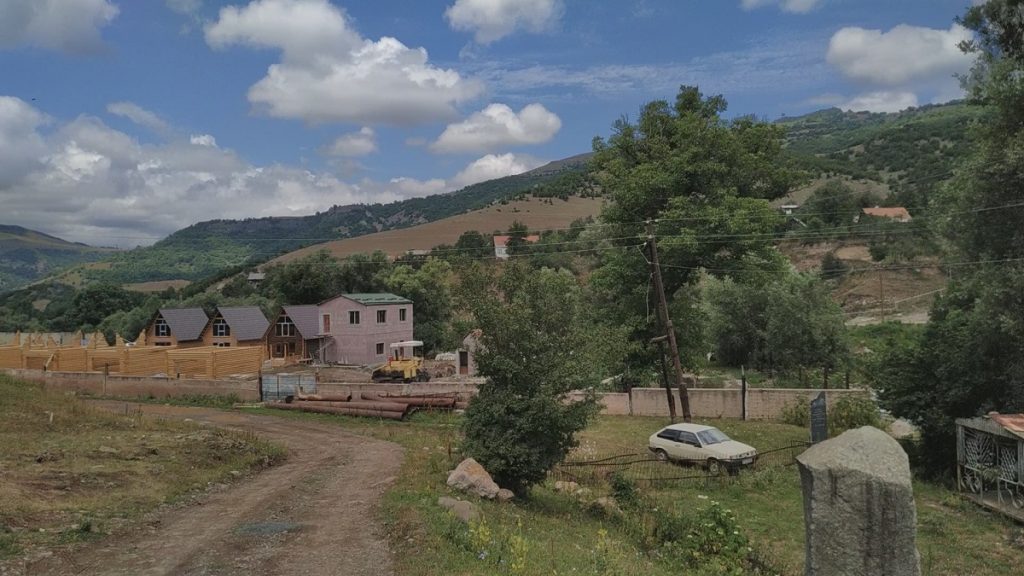 "Smart Village", as conceived by the designers, should improve the lives of local people and stop the ongoing urbanization. Before these changes, many left the village – some to the capital, and some to other countries – mainly to Russia.
But now the situation has changed. The programs that are being launched in Debed have not only encouraged locals to stay but also attracted residents of neighboring settlements.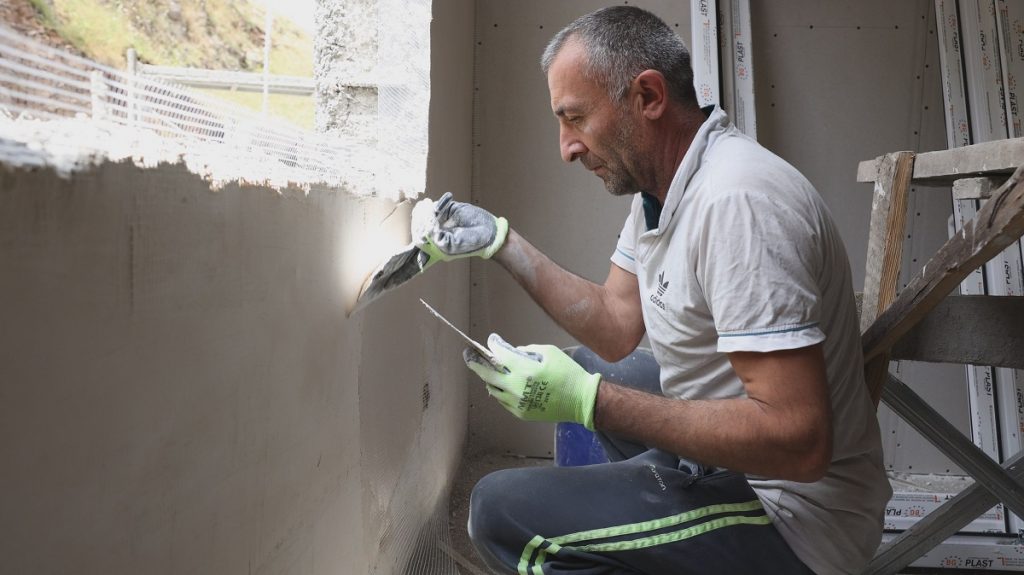 What do local residents think about the chenges?
Anush Sargsyan, a resident of the village, says that disappointment and apathy have been replaced by hope:
"Traditional labor migrants, who every year went to construction sites in Russia, stayed to work at home – now various construction works are constantly going on. I do not see the end of these works because after each program a new one starts. Moreover, many donors became interested in Debed. I think our luxurious nature inspires investors".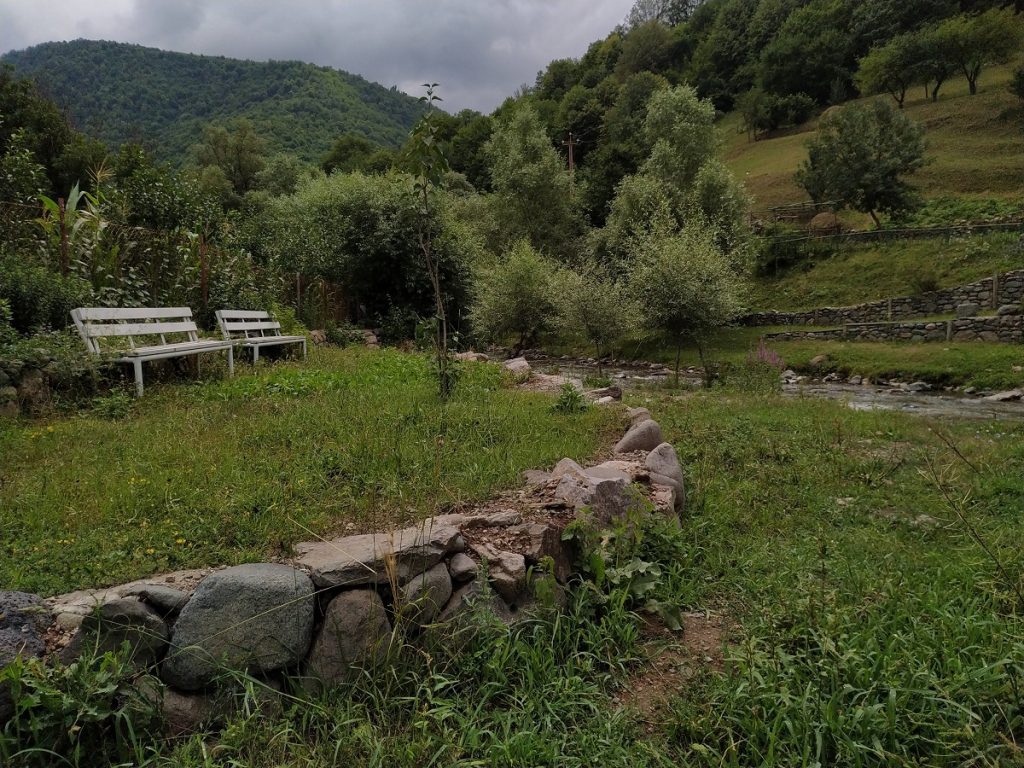 Taron Voskanyan, together with his father, went to Russia for six years to work. They were engaged in blacksmithing in Moscow. Earnings were not bad, but incidental expenses, including housing costs, greatly reduced income, as a result, they returned with scanty money.
"There I was in a foreign land, I lived, I always worked with an eye to my homeland. I always wanted us to have some kind of work in our village so as not to leave", says Taron.
Now he works at a construction site, and in his free time he is engaged in his craft, and also works as a tour guide:
"We have many beauties. Who can show them better than us?"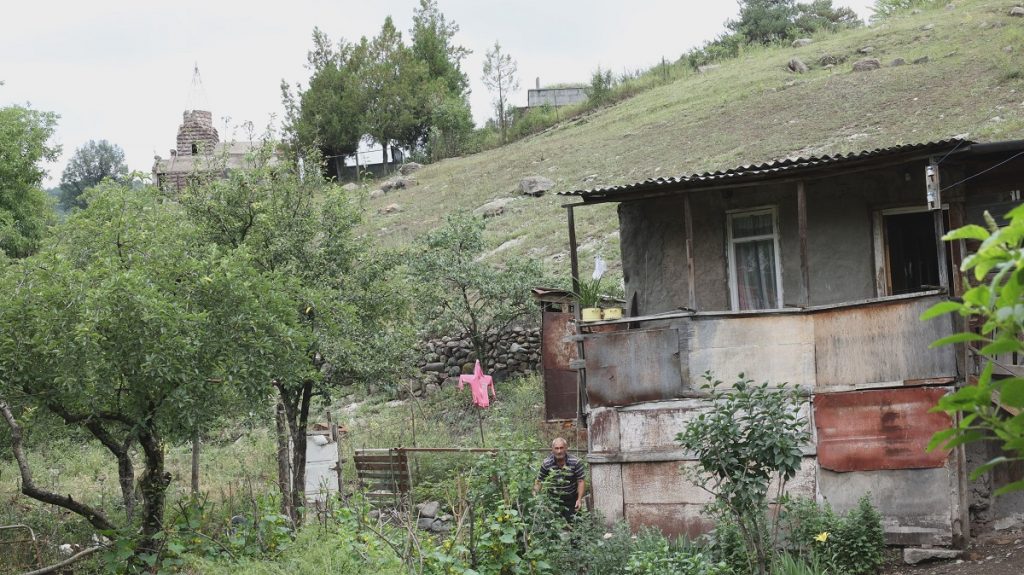 Assistance to migrants
Debed also joined the program of assistance to migrants from Nagorno-Karabakh. Housing is being built here for those who, as a result of the 2020 war, lost their homes in the territories that came under the control of Azerbaijan.
Under this program, 13 families will receive housing. Apartments are being built for them, which will be fully equipped before commissioning. Construction is already at its final stage.
The Debed administration provided a land plot for the construction of this residential building free of charge, the construction is financed by the Children of Armenia Foundation.
"Very soon families from Artsakh, a total of more than 70 people who have been left homeless, will become full-fledged residents of our village", says Debed's head of administration Ashot Ghazaryan.
"We do not just build houses for IDPs, but also provide them with a social, medical and educational package, involving them in the work and circles of the SMART center. We want to ensure a decent life for the IDPs", says COAF Executive Director Koryun Khachaturyan.
But there are also families from NK who have already settled in Debed. One of them is the Margaryan family, who lost their home in Berdzor (Lachin). There are 11 of them, including four minors. The family was provided with a renovated and furnished house in Debed, a small household farm. The head of the Murad family has already found a job as a driver.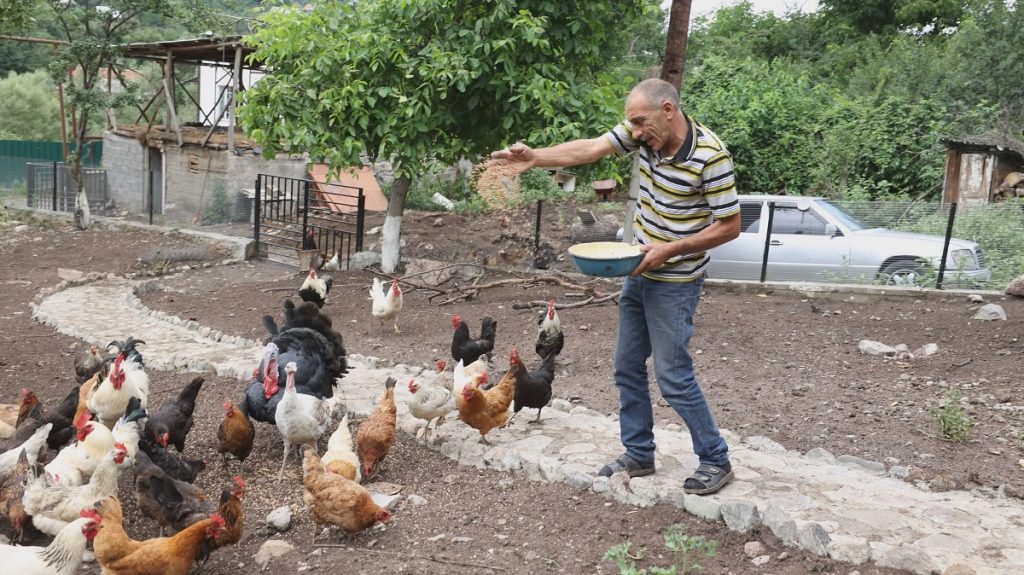 The Aslanyan family, also from Berdzor received a housing in Debed as well.
"We have a big family, 10 people. After the war, I never dreamed that someday we would be able to buy a house. Now we have everything: a roof over our heads, everything that is needed in the household, starting with the dishes. Before that, we only had a rented housing, barely paid rent and utility costs", says 41-year-old Lusine Aslanyan.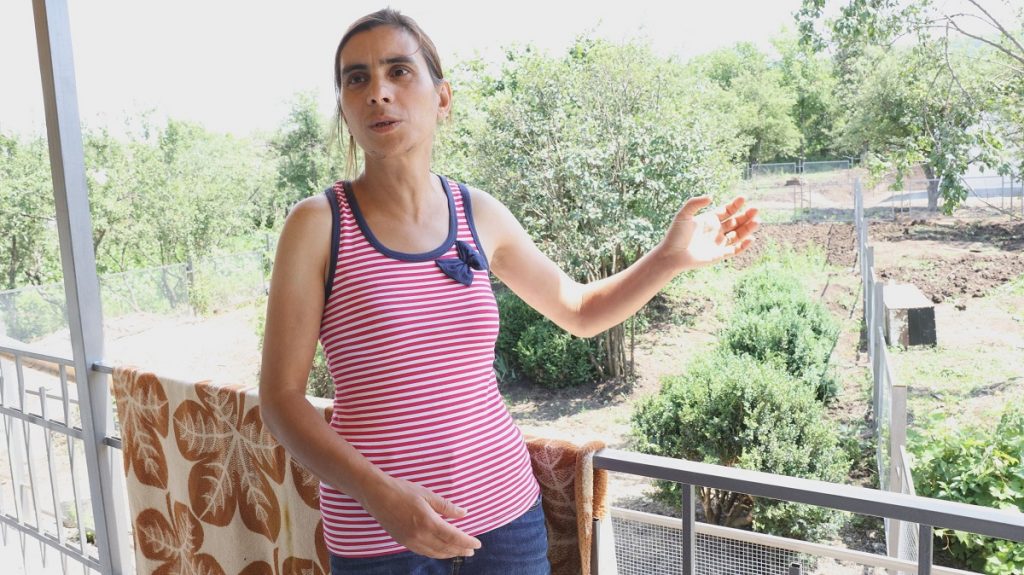 Main attraction
Lusine's children, like almost all adolescents and young people of Debed and nearby villages, visit the SMART center of the Children of Armenia Foundation. This is already a recognized attraction sightof the village.
This is an informal educational center where there is no age limit for learning. Here students can study English, Chinese and Russian. They are also taught different professions: finance, management, marketing, vocals, arranging, performing arts, drawing, digital painting, architecture, mechanics, programming, agricultural technology. They can also practice fitness, dance or yoga at the Center.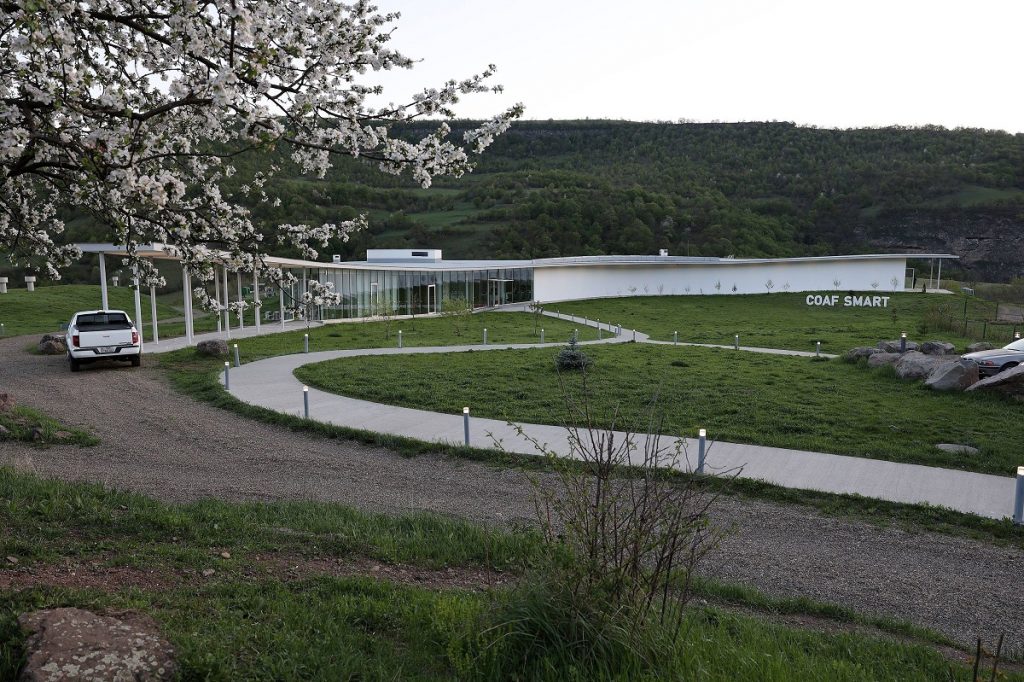 Anahit Poghosyan's three children also attend the courses provided by the SMART center. The younger sons are engaged in virtual warm-up and digital painting, while the older one learns to sing.
"We are all very happy, and the children go to the center with enthusiasm. We have never had such an opportunity in our village. Children went to school and returned home, there were no extra classes. The SMART center is just a godsend for our village", says Anahit.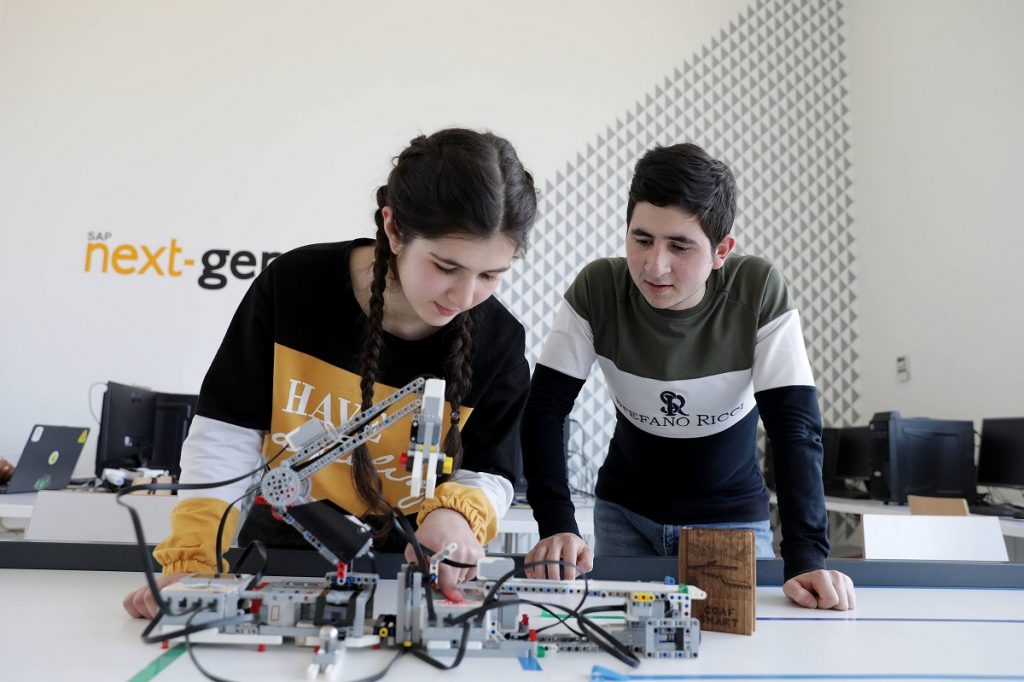 Anahit herself works in a hotel that has opened thanks to the same fund. Before that, she did not work anywhere, she was a housewife:
"If five years ago they had told me that life in Debed could change like this, I would never have believed it."
People in Debed have always been engaged in agriculture, animal breeding, and now they have the opportunity to engage in construction, business and other affairs – within the framework of new projects launched in the village. At the same time, local residents are hired for new jobs, and preference is given to women.