Black market comes to Azerbaijan
Over the time after Manat devaluation, it has become obvious, what chain of new problems it caused for people.
One simply may not even find 'costly' dollars
One shall officially pay AZN1.55 per US dollar, which is twice more than last year. Nevertheless, after such a devaluation, it is still a problem to exchange Manats even at such a rate. No one wants to sell dollars.
Tamara, 80, has saved a record amount – AZN5000 for funeral. Her nephew has been trying in vain to exchange the money at the official rate for already a week. Tamara fears that if there is one more wave of devaluation, there will hardly be any room at the graveyard for her. Thus, she is trying to convert money into a more stable currency.
Closed doors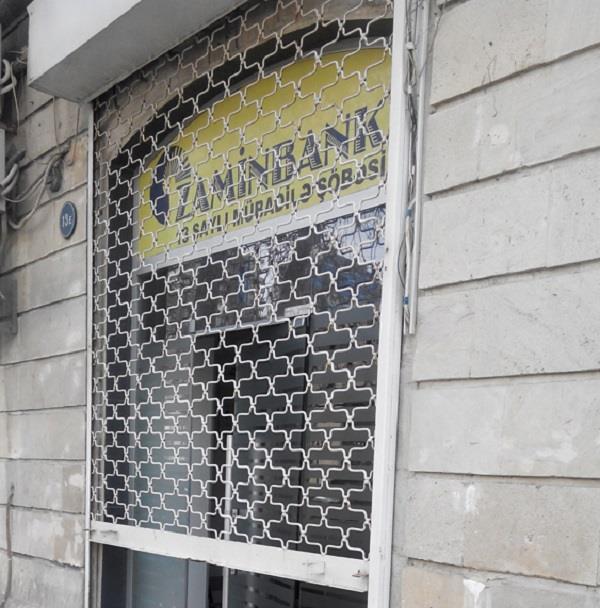 This is the so-called «Zavokzalnaya» — a well-known district, where numerous currency exchange offices are located. There have always been the most favorable prices in the city. However, they were all closed on the first day after devaluation. Then they have slightly opened. They are either opened or not, depending on the currency you are going to exchange.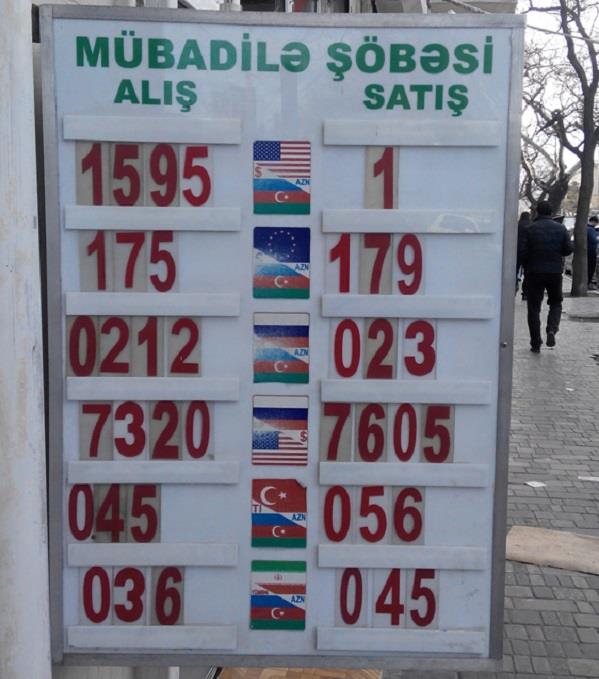 Black market
A 'black market' has immediately appeared to meet this demand. Manat is exchanged here at two against one – AZN 2 against US$1. Valida, a pensioner, says that she exchanged Manats to US dollars at the rate of two against one, at "May 28 metro station, on Monday. "Now I regret that I did it. I got into a flap then, she says. She also says that her friend exchanged Manats at the same rate, at the informal market in the vicinity of Molokan Garden.
Meanwhile, Ramil Usubov, the Minister of Interior, signed a decree on prevention of speculation and illegal currency exchange. According to the official data, three informal traders were arrested on December 28.
The banks are in the nick of time to serve the next-of-kin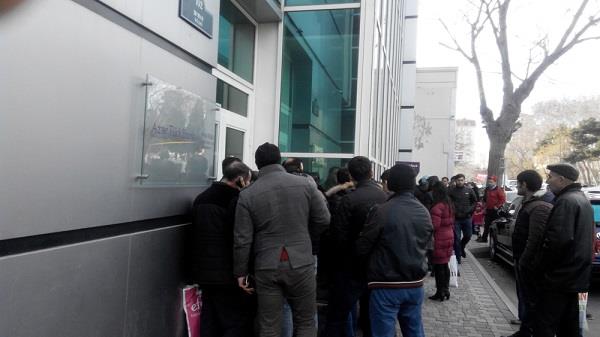 Some huge banks in the city center exchange only limited amounts – some up to US$500, others up to US$1000.
Many people take advantage of their ties with bank employees. "My relatives and friends have been calling me for a couple of days, asking me to help them exchange money at the official exchange rate, says Farhad, an employee at one of the banks. Other employees and I help relatives exchange the money. Besides, we can exchange only certain amount of dollars at the officially stated exchange rate. However, that is hardly enough even for the relatives».
Unofficial exchange rate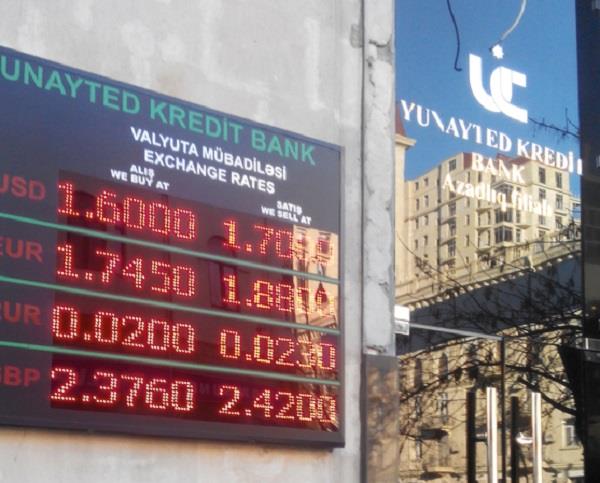 Meanwhile, some currency exchange offices have already started operating in the city. It is noteworthy that both, the buying and selling rates there are higher than the nominal ones. In the meantime, the Central Bank has stated that rumors about further devaluation are groundless, which, as experience shows, is a true sign that there are more troubles to come.