US State Department calls on Azerbaijani government to release Bakhtiyar Hajiyev
Bakhtiyar Hajiyev
Azerbaijani activist Bakhtiyar Hajiyev has been on hunger strike for 34 days. Last Friday he was forcibly transferred from prison to a medical facility; the next day the US State Department issued a statement calling on the Azerbaijani government to release Hajiyev as soon as possible.
---
---
State Department statement
"We are deeply concerned that Azerbaijani activist Bakhtiyar Hajiyev has remained in detention since International Human Rights Day last December, and that he continues to face charges that are considered politically motivated," US State Department spokesman Ned Price said on Saturday, February 11.
According to an independent doctor, Hajiyev's health has seriously deteriorated and he may fall into a coma, Price maintained.
"The United States calls for the speedy release of Mr. Hajiyev and the release of all those imprisoned for exercising their fundamental freedoms.
The United States is firmly committed to promoting respect for human rights, supporting human rights defenders, and holding accountable those who commit human rights violations. We encourage all steps towards systemic reforms, especially those related to the protection of human rights and fundamental freedoms in Azerbaijan and around the world," the State Department statement reads.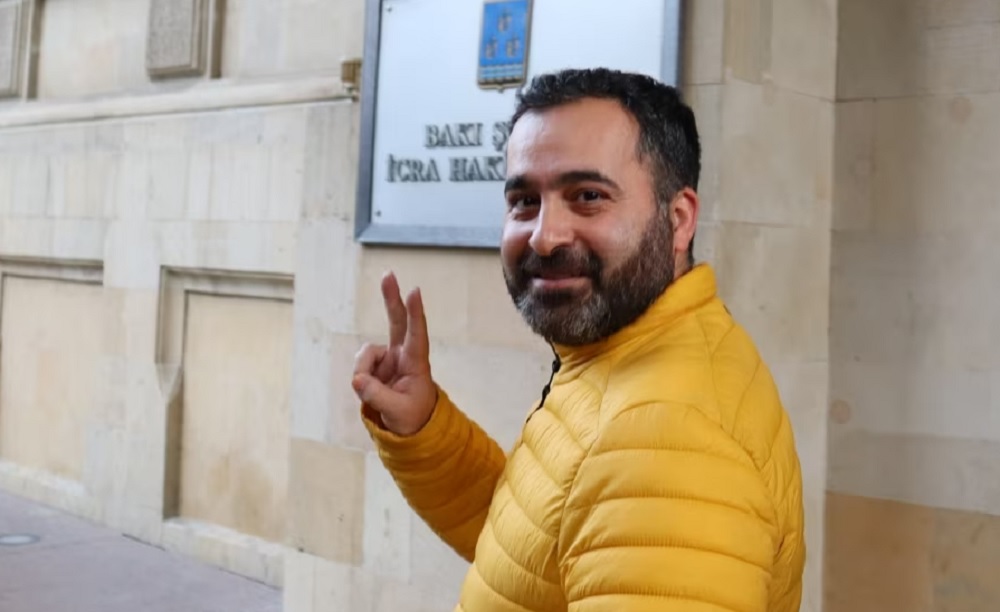 Hospitalization of Hajiyev
On February 10 Hajiyev was hospitalized from the Baku SIZO-1 to a medical institution of the Penitentiary Service, as announced by his brother Vugar Hajiyev, writes Turan news.
According to the head physician of the hospital, the activist still refuses to eat and is not taking medication. Hajiyev is, however, conscious and "communicative".
Bakhtiyar Hajiyev was arrested on December 9 on charges of hooliganism and contempt of court.
On December 15 Hajiyev went on a hunger strike demanding his release. On December 28, he ended his hunger strike after persistent please from the public and family members. But on January 9 he resumed his hunger strike, after the appeal court refused to release him.
On January 21, the court extended Hajiyev's arrest for another month.
Weight loss
Hajiyev, who was hospitalized, met with his brother Vugar Hajiyev and lawyers Zibeyda Sadigova and Elchin Sadigov.
Hajiyev told Sadygova that he was transferred to a medical facility on Friday around 20.00, in spite of his protests. Medical records, court decisions, sheets with phone numbers for calling relatives were taken from the activist in the pre-trial detention center.
During this period his weight dropped to 68.5kg, which has been 84.5kg. In other words, Hajiyev lost 16 kilograms during the hunger strike.
Elchin Sadigov said that the law prohibits the forced feeding of a prisoner. This measure can be applied only after the prisoner loses consciousness.
Vugar Hajiyev also met with the activist at the Medical Institution today. Referring to the chief physician of the hospital, V. Hajiyev said that immediately after entering the institution, the activist was examined and blood samples were taken for analysis.
"According to the head physician, Bakhtiyar has no serious problems with his kidneys and liver. Bakhtiyar was offered to stop the hunger strike and put him on a drip to inject drugs. But Bakhtiyar refused this. He also told me that he considers himself innocent and will go on a hunger strike to the end until he is released," V. Hajiyev told reporters.
The penitentiary service and the Main Medical Department of the Ministry of Justice of Azerbaijan did not comment.