New round of conflict between Ministry of Culture and President of Georgia
Tsulukiani vs Zurabishvili

The Ministry of Culture of Georgia arranged a general check in the administration of the country's President Salome Zurabishvili, purportedly to return five works of art belonging to the Palace of Arts temporarily transferred to the presidential administration.
"One of the pieces has very minor damage; this one will be restored, and then it will be discussed whether to return it to the presidential palace or not," a representative of the General Inspectorate of the Ministry of Culture said.
Background

On February 4, at the exhibition "Self-Portrait with a Mirror" at the National Gallery, artist Sandro Sulaberidze removed his own work from the wall and wrote the phrase "Art is alive and independent" in its place.
Police filed a case against the artist under the article on theft, which caused significant damage.
The the head of the exhibition department, Alexander Gabunia, said that it doesn;t matter to the law who exactly removed the work from the exhibition. According to Gabunia, he himself reported the incident to the police, because "if someone picks up Pirosmani tomorrow, you will be the first to ask me about it and you will be right."
On February 12, an artists' rally was held near the National Gallery, to which President Salome Zurabishvili reacted by writing on her Facebook page:
"Twenty police cars in the backyard of the Blue Gallery… Can an artist pose such a threat to the state???? It reminds us of another era and really puts modern Georgia to shame!"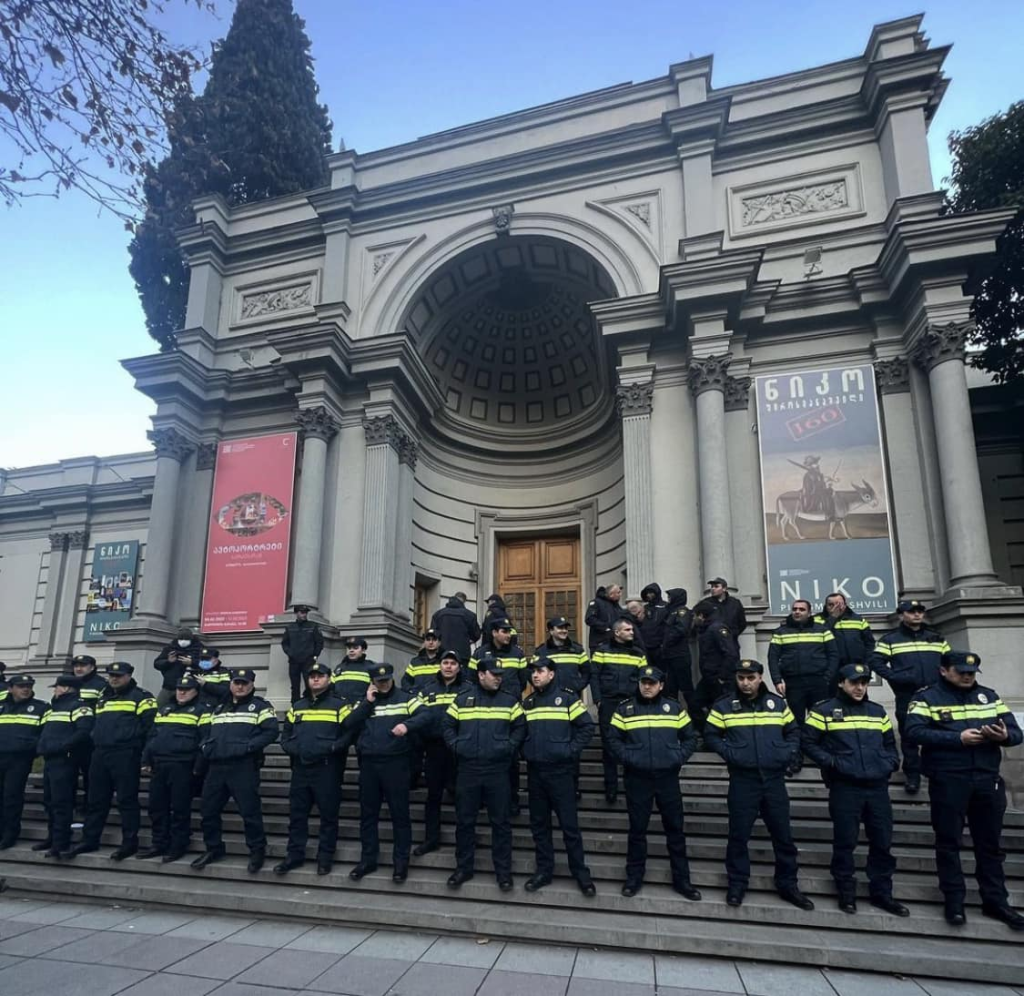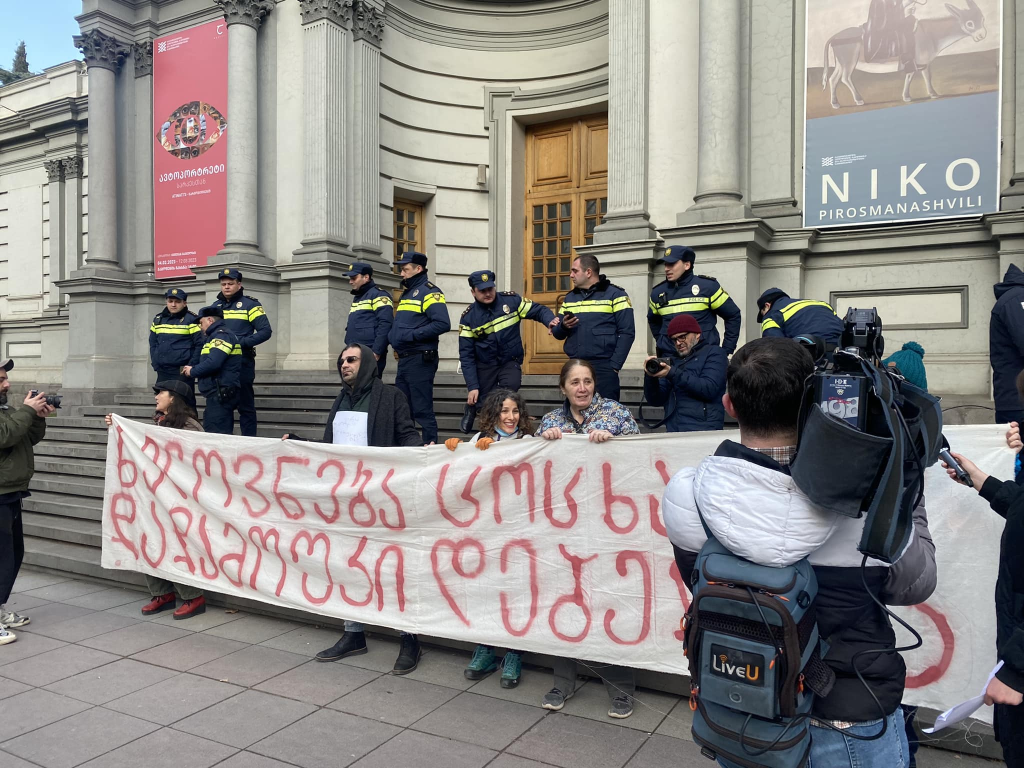 ---
---
After the post of Minister of Culture of Georgia was taken by one of the most influential officials in the country, Tea Tsulukiani, employees in this department have complained about political purges and attempts to introduce censorship and interference in the creative process.
This is not the first conflict between the Minister of Culture Tea Tsulukiani and the President of Georgia. On July 25, 2022, Tsulukiani stated that Zurabishvili interfered with her and the country as a whole during the consideration of a lawsuit against Russia in the Strasbourg Court.
Tsulukiani says that the president did not help, but only hindered her, when she, as the Minister of Justice and representative of the state in Strasbourg, defended the interests of Georgia.
Protests against the Minister of Culture in Georgia have been going on since January 2022. Cultural workers, among other things, started an online petition demanding Tsulukiani's resignation.
The reason for this was several scandalous decisions by the Ministry of Culture. For example, the decision to dismantle the old building of the Art Museum and the dismissal of dissident employees of the museum, as well as the scandal associated with a book published by the Literary Museum.