Azerbaijani religious activist extradited from Turkey
Muslim Unity Movement member Anar Jabbarov was detained in Turkey last week and taken to Baku – he is currently in police custody.
It is not yet known whether he has been charged. Human rights advocates say that the extradition of Jabbarov was illegal, and linked to political persecution.
In 2015, the Muslim Unity Movement in Azerbaijan was accused of extremism, and many members of the movement are currently serving prison sentences.
• Hijab or work: Muslim Azerbaijani women forced to choose
• Russia extradites Talysh rights activist to Baku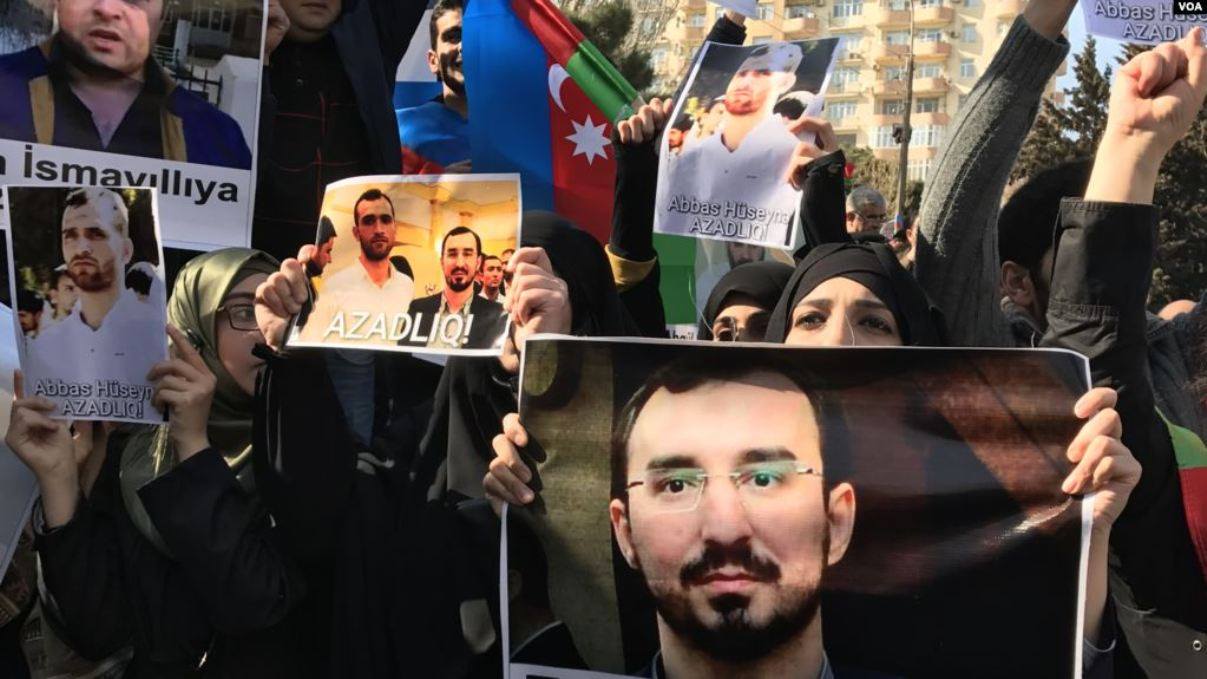 Anar Jabbarov was detained in Istanbul under the pretext of problems with his documents, and was a few days later handed over to the Consulate General of Azerbaijan in Turkey, the Caucasian Knot reports. 
Jabbarov contacted his friends on 22 March and said that he had been taken to Baku. They later found out that he was being held at the Main Department for Combatting Organised Crime.
Due to holidays in Azerbaijan, it was not possible to receive comments from the press service of the Ministry of Internal Affairs.
Anar Jabbarov left Azerbaijan in 2015 after the mass arrests of Muslim Unity members began. At first he lived in Russia, and then moved to Turkey.
Why were members of the Muslim Unity movement arrested?
In November 2015, security forces conducted a special operation in the town of Nardaran – a religious community located not far outside of Baku.
Members of the Muslim Unity Movement were arrested in what was later deemed by officials a counter-extremism operation. Six people died in the shootout, including two policemen.
Muslim Unity Movement leaders and dozens of supporters were sentenced to long terms of imprisonment on charges of premeditated murder, organizing riots and extremism.
The defendants denied the allegations and complained of torture in prison.
What do human rights advocates say
Human rights advocates say that the extradition of Jabbarov was illegal because there was no court decision, and the accused was not provided with a lawyer.
The coordinator of the Centre for the Protection of Political Prisoners, Oqtay Qulaliyev, says this is not the first such case.
Back in 2014, Turkey extradited journalist Rauf Mirkadyrov to Azerbaijan, and Azerbaijan, in turn, extradited several people to Turkey who were accused of being involved in the attempted military coup.
Qulaliyev says the detention of Jabbarov may be related to the events in Nardaran.
The coordinator of the Union for the Freedom of Political Prisoners of Azerbaijan, Elshan Hasanov, agrees that Turkey has violated international extradition regulations.
Hasanov also notes that extradition is prohibited if an individual faces an unjust trial or torture in their homeland.
"In this case it is very likely, as dozens of Muslim Unity activists were tortured after their arrest," Hasanov said.