Allegedly poisoned Abkhaz opposition leader will be unable to run in presidential elections
One of the opposition leaders in Abkhazia, Aslan Bzhania, who was allegedly poisoned in April 2019, has refused announced that he will not participate in the presidential elections scheduled for August 25.
He said that a crime had been committed against him – "an attempt on his life", and his health would not allow him either to participate in the election race, or to act as president in the event of victory.
•Abkhazia: whom to elect for president?
•Op-ed: why no new Abkhaz president will be able to change anything for the better
The election was originally scheduled for July 21, but was postponed a month after the street protests of the united opposition on May 20 and 21 due to the sudden and strange illness of its candidate.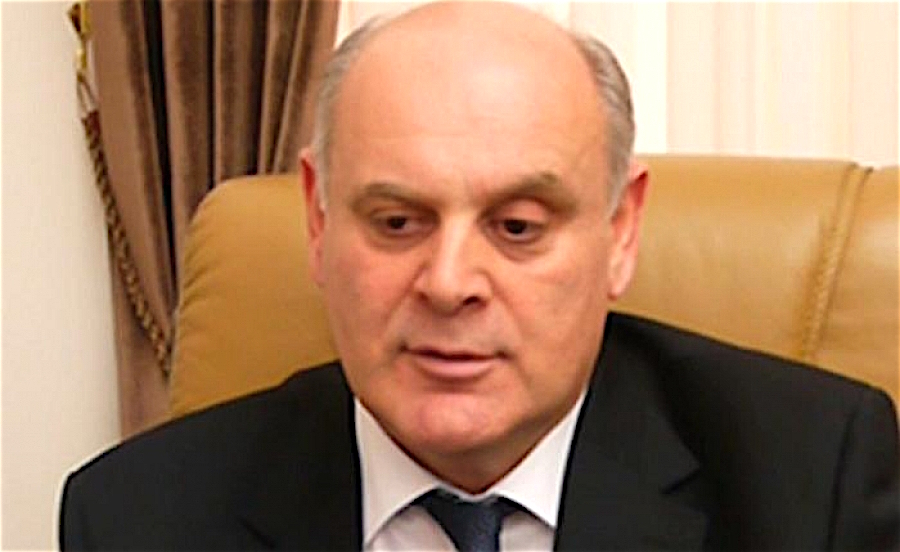 Aslan Bzhania made a written statement, which was read out on July 15 at a briefing in Sukhum by his supporters.
Bzhania called for his backers to support Amtsakhara in the presidential election: the party of veterans from the Georgian-Abkhaz war of the early 1990s, and its candidate Alkhas Kvitsinia.
At the briefing, the results of a new study performed by a Polish clinic on Aslan Bzhania and two of his bodyguards who hospitalized at the same time with similar symptoms were read out loud. 
•The poisoning of the Abkhaz opposition leader – did or didn't it happen?
"We received confirmation [from a laboratory in Poland] that Aslan Bzhania, Levan Bzhania and Kesou Darsalia were poisoned. Unfortunately, the act of political terror was has been once again confirmed", said opposition spokesman Teimuraz Hishba at the briefing.
•Abkhaz opposition leader's bodyguards return home after being treated for poisoning
Bzhania said in his statement that he remains on the team: "As soon as my health condition allows, I will be ready to take an active part in the political life of the country."
"I have never had a thirst for power at any cost. Only faith in the ability to change the state of affairs in our country for the better has moved me all these years. Those who conceived and committed this crime against me, pursued the goal of decapitating the opposition, splitting it and bringing confusion into its ranks. However, the opposition forces remained united", wrote Aslan Bzhania.
Bzhania was considered the absolute favorite in the upcoming elections, and was backed by a formerly splintered opposition.
His immediate rival is current president of Abkhazia Raul Khajimba, who is now the favorite of the race, although experts predict fierce competition with several other candidates.
Toponyms and terminology used in the article, and views, opinions and strategies expressed in it do not necessarily reflect the views and opinions of JAMnews or any employees thereof. JAMnews reserves the right to delete comments it considers to be offensive, inflammatory, threatening, or otherwise unacceptable