A bugaboo in a drugstore
For the first time in the history of Tskhinval, one of the drugstores has installed a video surveillance camera. Lili Kulukhova, a private entrepreneur, a pioneer in drugstore video surveillance, has advanced the initiative.


The video surveillance system was installed a year ago. Now chemists are summing up the results: advantages of the modern technologies are obvious.
In Lili Kulukhova's words, things do not disappear any more. "Earlier, sometimes tooth brushes and other different petty things vanished, but now they are not stolen, she said.
The drugstore personnel think, it's not just the matter of video recording, but rather the fact that the drugstore broadcasts the surveillance records – a screen has been installed right here, at the counter.
The camera is a sort of psychological barrier:
"A person sees that the goods are under control and that's why he/she does not try to steal.
It costs RUB 35 thousand (approx. US$460) to equip a drugstore or a shop with the video surveillance system. Feeling of comfort cannot be cheap.
Therefore, other drugstores in Tskhinval are getting ready to adopt Lili's progressive practice. By the way, some of them have already adopted her practice and one can see video surveillance warnings on a drugstore doors in different districts of Tskhinval.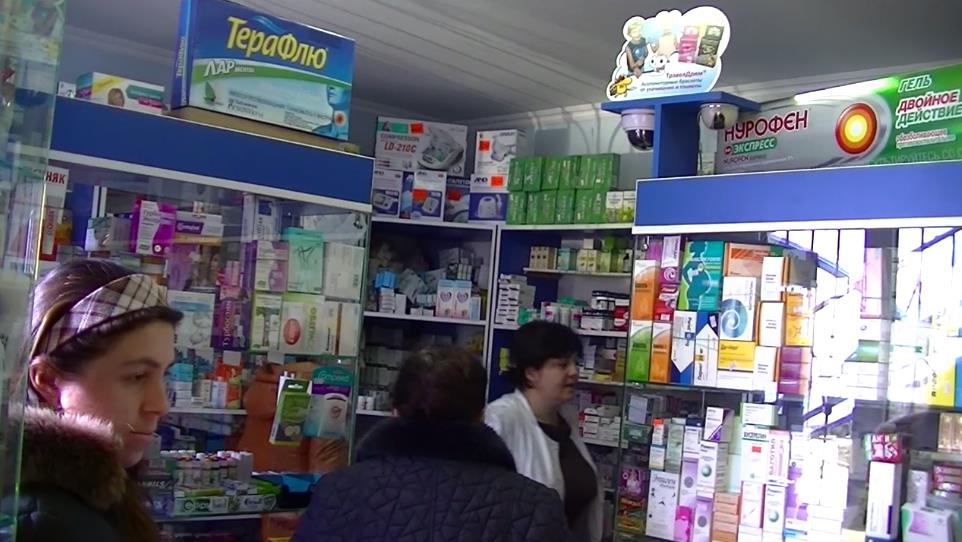 One of the clients expressed doubts about that the video surveillance cameras were functioning at all – "It could possible be a dummy camera – why should the money be spent on maintaining equipment, if one can simply scare a petty burglar?
One way or another, but only the drugstores, where counters are located so that clients have no direct access to them, do not intend to install video surveillance system.