Who is he- the ISIS Georgian warrior?
Badri Iremadze, a resident of Nasakirali village (Guria region), has become known to the public after a video message of four Georgian-speaking terrorists, fighting in the ISIS ranks, was released through the Internet, on November 23.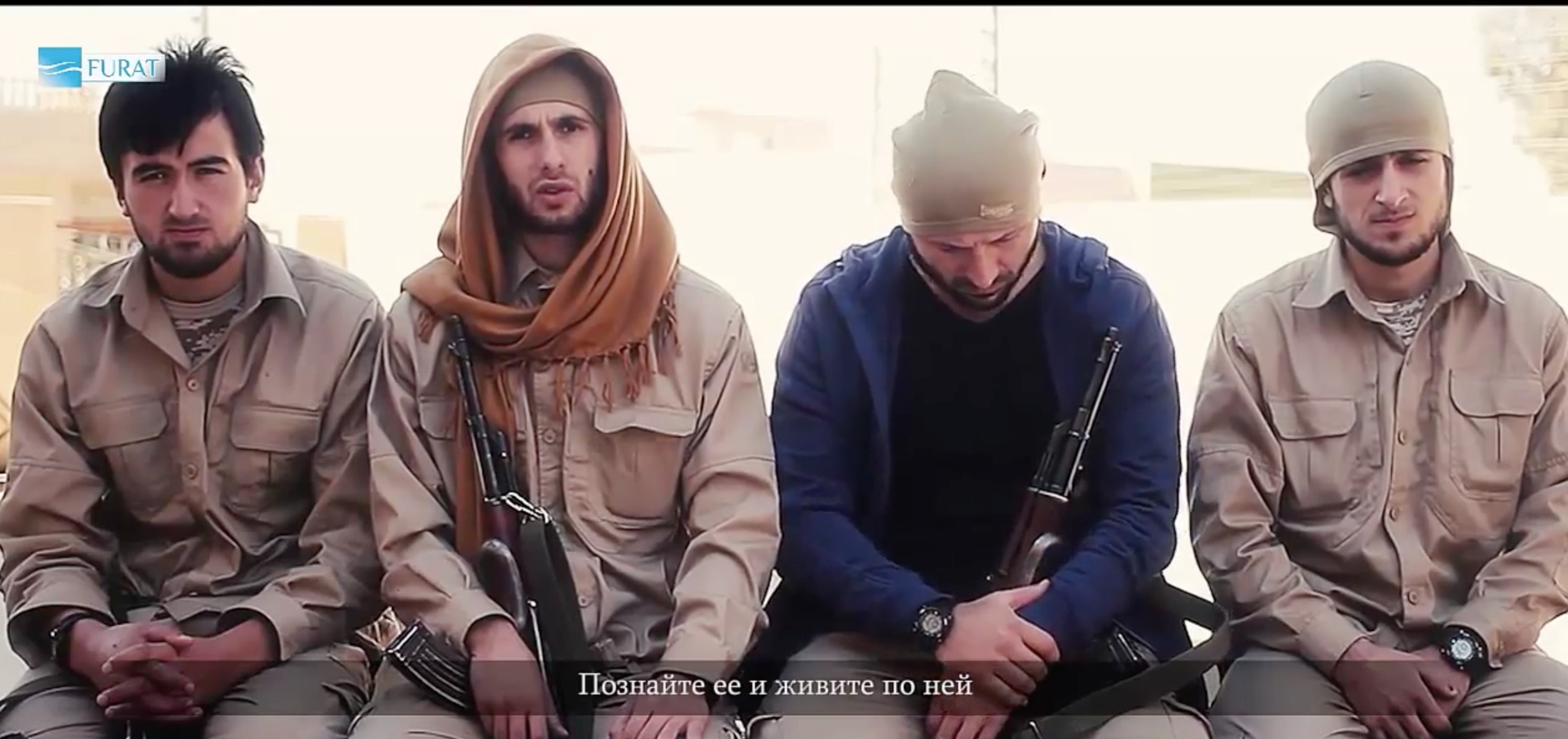 Badri Iremadze, 32, was one of those terrorists. The 'Message to the People of Georgia' – that's the title of the video, containing terrorists' threat addressed to Ajara Muslims and Christians living in Georgia.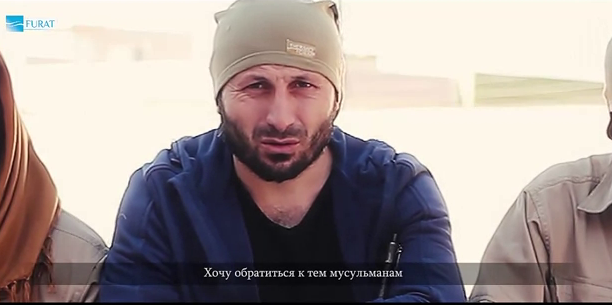 Badri Iremadze
Iremadze's family members say, he left Georgia for Turkey in September to find some job there. His mother, Meri Iremadze, recalls the only case when her son told her about his plans to go to a Muslim country.


Iremadze Meri, Badri Iremadze's mother
Meri Iremadze: '… I learnt that he had really gone there just ten days ago. He said, he was going to Turkey to find some job, as he needed money.
JAMnews: did he leave for Turkey in September?
M.I: Yes. He said , he would be engaged in tealeaf picking there. He called me one morning and when I went out, I saw him dress up, all his clothes packed in bag. I wondered, what the matter was and he said, he was going to Turkey to find some job. I was glad that he was going to start working. Since he was already going to sell his land to feed the family. I tried to convince him not to do that, especially as his wife was pregnant. I told him that if he did not need that land, at least it could be left for his successors.
JAMnews: did he call or otherwise contact you from there?
M.I: Later, he contacted me and said that everything was fine. I had little hope to see him alive. When I saw his beard, I thought he was arrested. He said that he was all right and he has had no problems crossing the border. Later I found out that he had crossed into Syria.
JAMnews: when did you notice a radical change in his religious views?
M.I: We noticed that, when he got married. We realized that when we saw his wife: he married a girl, who, let's say, was not of our style and he refused to marry anyone from our circle… we did realize that, but we did not notice anything bad about it…… what we saw, was the obedience … he, in no way, looked like a warrior. We noticed nothing of that kind…
JAMnews: was it the influence of his wife?
M.I: No, it was his individual decision … His wife studied at and graduated the Faculty of Biology in Tbilisi and she worked as a teacher. She was a very nice, educated girl.
JAMnews: do you know, why did they break up?
M.I: He restricted her in any possible way; did not let her go anywhere, for example, to a neighbor for a cup of coffee. When he forbade her to see me, I reproached him … I am a mother and I have the right to do so … I told him: 'How dare you forbid your wife to see me ?! I do not trust you and your religion. Your faith is wrong. If you are a true believer, you should think in a right way, you should talk to and treat your wife well. He gave me a book – Quran's translated version. I've read half of it. So I told him 'It says, a husband is just one step above his wife – nice words. Although, a wife is no less capable of reasoning, a husband is still superior. I knew it even without reading it in Quran, so I also appreciated my husband and always put him one stage higher than myself. So, you have to think the same way, but instead, you want to be on top at all stages. That's it. We never touched upon that subject again.
JAMnews: how did he earn his living?
M.I: He got income from selling hazelnuts, milking two cows, which I gave him … he also had tangerines. He did not receive any salary or pension.
JAMnews: and before that, had he worked anywhere or he had always been engaged in agricultural activity here, in the village?
M.I: Yes, had been mostly engaged in agricultural activities. By the way, he wanted to take we with him.
JAMnews: where?
M.I: I don't know, probably to Syria. He said, he would take me to a Muslim country. But I told him, that I couldn't leave the second son and would not let him travel alone either. It is not that easy to get to Syria; one should pass all those customs. No one will allow you simply cross into the country. I think, he thought I was going to tell on him and that's why he did not reveal his plans to me. He did not say that he was going to Syria, he didn't even mention it. And when I asked, which country it was, he replied, it could be any.
JAMnews: why did he go there?
M.I: He said he was going to help Muslims, would get the God's grace and go to heaven. And I told him that after breaking my heart he would never get to heaven. He couldn't answer anything. I don't want to recall that … I was waiting for him so much …
JAMnews: has he got in touch with you after he left for Syria? Has he written to you?
M.I: No. He wouldn't do that. He knew, that I would reproach him. Probably that's the reason why he has not contacted me.
JAMnews: has his wife contacted you after that?
M.I: I keep in touch with his wife. I feel sorry for her; she has a little child, who needs care and attention.
JAMnews: and what about his friends, whom he left here. Did they tell you anything?
M.I: They said Badri had changed a lot. They were very concerned. They asked me the reason of such a change, but I did not have any answer. I asked them to help him somehow.
JAMnews: What do you mean by change? What kind of change?
M.I: He liked partying. He and his friends frequently sat together in a big company, attended birthday and wedding parties. However, he suddenly stopped going out to the parties, saying his faith prohibited that. He also lost his sense of humor. Alike his father, he used to have good sense of humor. I do not know, maybe if his father had been alive, he would not have risked doing that.
JAMnews: did he spent most of his time in prayer?
M.I: Yes, he was mainly praying. He started reading prayers. I was surprised at how much time a young man was spending on prayers. It was his desire. He read a lot and he often read the Quran.
JAMnews: is there anything, you've heard from his friends? Has anyone else gone to Syria with him?
M.I: People say, Mamuka Antadze has apparently gone with him. That's what people say. We have seen that guy from our village on TV; he was sitting beside him (Badri). When I recall all that, I sometime get angry at myself – such a son deserves no tears. But it turns out that a mother cannot stop crying over her son.
JAMnews: as far as I know, before his departure, your son left a letter to you, did he?
M.I: Yes, a son of my sister-in-law brought me a letter soon after his departure.
'Dear mother, farewell! I guess, I'll see you in the afterlife. There are some small debt left, that I hope, you will be able to pay out. And if my son has already come into this words (at that time he was not born yet), please, take care of him.'


Beso Iremadze, Badri Iremadze's brother
'A year ago, he used to live a usual life, like an ordinary citizen of Georgia. But then everything has changed … ' Iremadze's brother, Beso, says in an interview to JAMnews.
Beso Iremadze: 'He used to life a usual life, like an ordinary citizen of Georgia. However, everything changed within a year….relatives and friends were surprised: it was not the same Badri, they knew. He changed in the sense that he become very religious, he was often praying; he routinely performed the fivefold prayer … he had never prayed before; he has had no reaction to it. After this change, he conducted the fivefold prayer on daily basis. The differences between us were mainly because religion was the only thing, he was interested in…and because he started working less…only to feed himself. 'What we have is already a lot,' he said. He had a good sense of humor; he enjoyed authority among friends and next-of-kin … but then he suddenly broke off relations with everyone. At that time I was in Turkey. I worked in a factory in one of the villages in the vicinity of Rize. He called me on the phone, saying he needed money and asked me to find him a job. I asked people around, whether it was possible to arrange that. I was told that wouldn't be a problem. He arrived, stayed at my place for two days and then disappeared. I did not understand what was going on. In general, I was not aware of what was actually happening. Then, he contacted me again some 10-12 days later. He told me not to look for him; he said, he was where he ought to be and that he would stay there till the end of his life. That's all. We did not contact any more. Last time he got in touch with me on 2 November.
JAMnews: did he tell you where he was? Did he say he was in Syria?
Yes, he said, he was in Syria, and that I should not search for him in vain. Some two years ago, when he just got engaged in religion, he once told me that he would travel to Syria. That's all. He did not mention it any more. I told him then: 'What are you talking about, are you crazy?, and he responded: 'I know better what to do and when.' We did not expect that he would make such a decision.