Where are all the Abkhaz anchovies going?
Abkhaz anchovies taken to Turkey
In Abkhazia, anchovy season is in full swing. But all the profit is taken by Turkish entrepreneurs. And local residents complain about the unpleasant smell from the fish factories and the looting of marine resources.
Who benefits from the fishing business in Abkhazia (If not the local residents)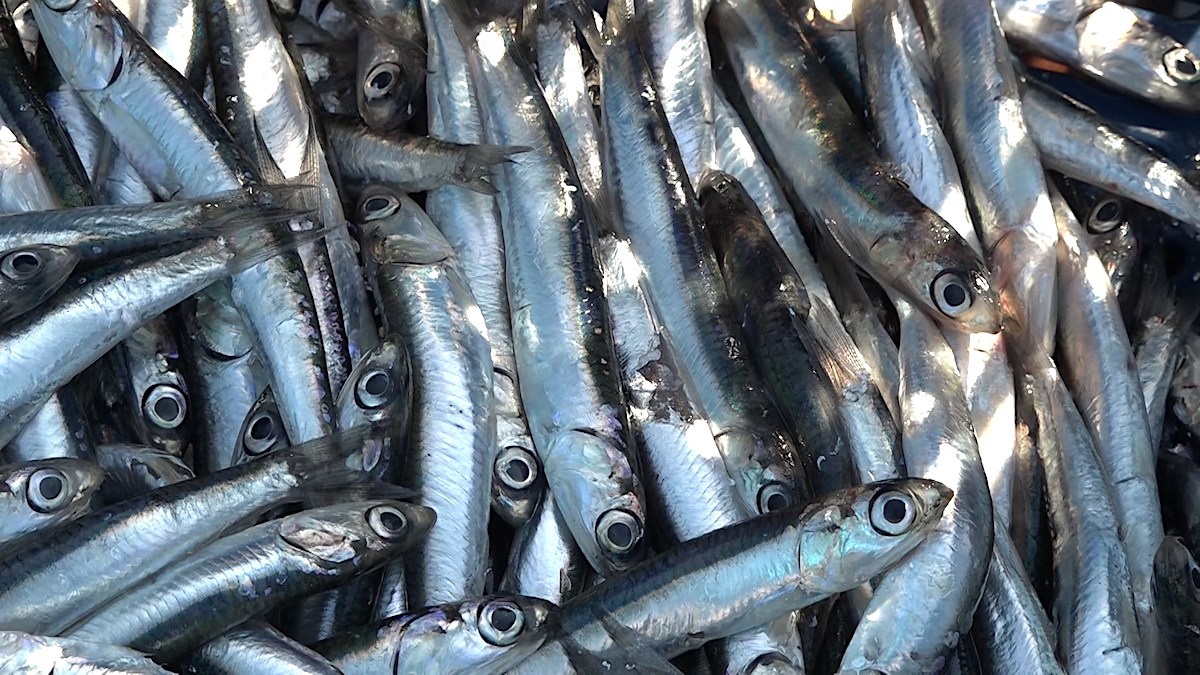 All seven of the businesses in Abkhazia that fish and process anchovies are Abkhaz-Turkish companies. They catch fish, process them to get fishmeal and fat, and sell it all in Turkey.
The main income from fish all goes to Turkey. Only a little profit remains in Abkhazia, and they're left with the tax payments and production waste
Turkish fisherman and their crews float through the waters and anchovy processing plants employ mainly Turkish specialists and workers.
"We have trained several of our workers for seven years, and we are trying to hire local workers instead of Turkish workers. But it doesn't always work out. After all, the work is seasonal. People strive to find a steady income, and few come here just for fishing season," says one of the employees of the Khamsa plant, which is located in the port of Ochamchira.
The coal used to power all the equipment is also brought from Turkey.
Since all of the business are joint ventures, 50 percent of the profits are also sent to Turkey.
And it turns out that the bulk of the income flowing out of Abkhazia. Only a small portion of the profit remains, and locals are left to pay taxes and deal with the production waste.
•Abkhazia: higher energy tariffs or blackout if electricity consumption isn't reduced
•Abkhazia needs small businesses, and small businesses need reforms
•The Ossetian financier turned mountain fisherman
Fish factories are dangerous. But local inspectors cannot check working conditions
Fishmeal is a combustible product, and sometimes explosive. After processing, anchovy flour should be well dried, cooled to 20 degrees and packaged. If sent to a warehouse without following this protocol, it may begin to smolder.
This is what happened in 2019 at a fish processing plant in Ochamchira.
"All fish factories are hazardous production facilities. Therefore, they must have a special license. But none of the seven plants in Abkhazia have licenses," says Sergey Potemkin, inspector of technical supervision in the State Committee for Standards and Product Quality Management of Abkhazia.
"All the equipment is Turkish, and we can't check whether the device is working. It is also impossible to interview workers, none of them speaks either Abkhaz or Russian. We come, draw up a protocol and write out a fine of 1800 rubles [about $ 25] – and that's all."
According to David Gadli, head of the fish department of the Ministry of Agriculture, so far, revenues from the tax on the use of water resources have amounted to almost 43 million rubles [about $ 650 thousand]. Turkish entrepreneurs simply add this small fine to the expenses and calmly continue working.
They have enough money and influence to cover up the problem, which they see as insignificant.
The smell
The disgusting stench of the fish becomes a big problem during fishing season.
People who live near fisheries do not let air into the house or hang clothes to dry outside for two or three months.
"From February to April, we can't play with our children in the yard," says Lyalya Chamagua, a resident of the Mayak district in Sukhumi. "We dry the laundry in the bathroom so that it is not saturated with the smell of fish. Sometimes it smells like fried fish, sometimes rotten. It's especially bad when the weather is nice."
Only two out of seven fish factories in Abkhazia have modern filters that can eliminate up to 70 percent of the smell.
In 2020, quotas for anchovy processing in Abkhazia were increased from 35 thousand tons to 75 thousand. Authorities say that there are so many fish in water that it has become possible to increase fishing.
But the main question remains unanswered – why are fish resources not being used pragmatically? Even the tiny fraction of the funds earned from fishing that remains in Abkhazia is not used to support the industry.
Money will be made, but this is "short-term" money. Abkhazia sells raw materials. None of the money goes towards investments that could ensure more stable and year-round earnings in the fish market.
Toponyms, terminology, views and opinions expressed in the article do not necessarily reflect the views and opinions of JAMnews or any employees thereof. JAMnews reserves the right to delete comments it considers to be offensive, inflammatory, threatening, or otherwise unacceptable