Which is the shortest road for Ankara - Brussels or Moscow?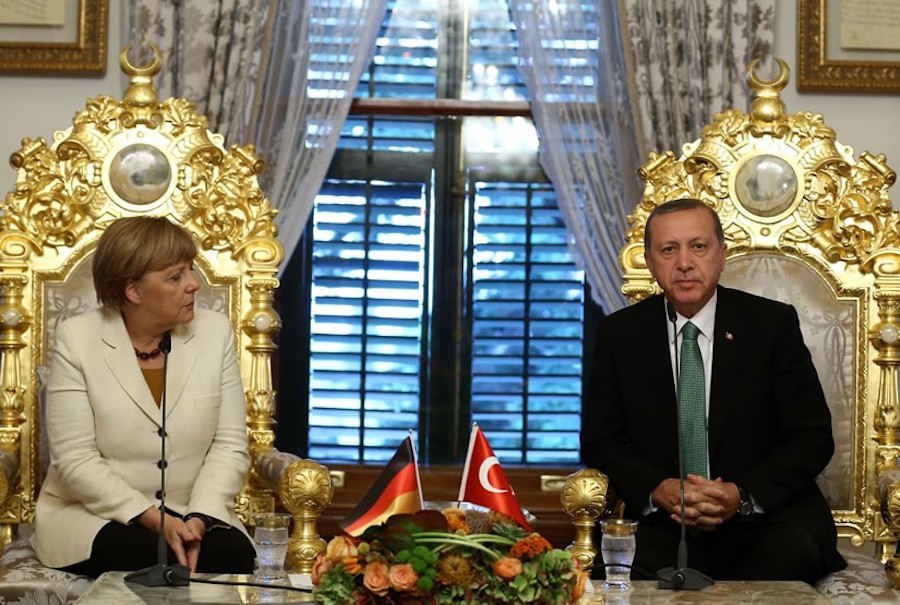 Photo: Turkish presidency

Turkish media on new foreign political trends in Turkey.
There has been a turn of events in the relation between Turkey and Europe. Against the background of a long political conflict between Turkey and Germany and several other, less distinct incidents with the European Union, the Minister of Economy of Turkey, Nihat Zeybekçi, told journalists that Turkey intendeds to join the Eurasian Economic Union (EEU) headed by Russia.
The Eurasian Economic Union was created under the leadership of Russia in 2015. Today, in addition to Russia, there are four other member countries: Armenia, Belarus, Kazakhstan and Kyrgyzstan. The proclaimed aim of the union is regional economic integration. The free movement of goods, services, capital and labor is provided for within the union. The involved states are obliged to coordinate their internal economic policies with one another as well. 
Russian President Vladimir Putin recently made a speech in which he announced the idea of further developing the Eurasian Economic Union. In June 2016, an international economic forum in St. Petersburg took place, where Putin put forward the idea of creating a large partnership in the Eurasian space, in which China, India, Pakistan and Iran could take part. International observers came to the conclusion that the Eurasian Economic Union is beginning to position itself as the nucleus of continental integration.
Nihat Zeybekchi then added that Turkey is not planning to reject its current intention to enter into the European economic community and will make an appeal to this end this year.
The European Economic Community (EEC) similarly provides for free trade and the unrestricted movement of people on the territories of countries within the Community. This includes all the countries within the European Union, in addition to Norway, Iceland and Lichtenstein.
International observes say that Turkey's statement which hints at a change in course towards the Eurasian Economic Union – that is, the economic union of post-Soviet countries – is an answer to an earlier, harsh statement made by German Chancellor Angela Merkel in which she said that the European Economic Community will not allow anyone else in.
Turkey-Germany: what is the conflict?
The story of worsening relations between Turkey and Germany recently received additional momentum after Turkish President Recep Tayyip Erdogan made an appeal to the citizens of Germany of Turkish origin to 'not support the enemy of Turkey Angela Merkel'.
Germany's reaction was not long in waiting. During a meeting with voters in the German city of Herford, Angela Merkel stated that: "We will not allow such interference in the internal affairs of our country." Then, hinting at Turkey, she categorically stated that no one should expect the expansion of the European Economic Community.
Then it was Turkey's turn. Prime Minister of Turkey Binali Yildirim answered that Germany cannot make such a decision in the name of the European Union concerning the expansion of the European Economic Community.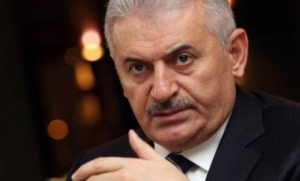 "Germany is trying to dictate its own rules, stating, 'I speak for the entirety of the European Union'. This is not right," the Turkish Prime Minister told journalists.
Another tense situation between Turkey and Germany is connected to the question of the extradition of Turkish nationals living in Germany who have been announced as terrorists in Turkey (FETO, PKK, PYD/YPG).
"We demand that Germany not allow members of FETO to remain in its territory – those who participated in the attempted coup d'état. We demand that these people be given to Turkey, where they will be fairly punished. Turkey is just as lawful a country as Germany. These people will answer before the law for their deeds," stated Binali Yildirim as quoted by CNN Türk.
Germany refused to extradite these individuals, and in response, Turkey arrested more than 10 German citizens, amongst whom were journalists and human rights activists.
In turn, as of July 2017, Germany harshened its policy towards Turkey.
Turkey and the European Union
Germany is actively lobbying for the European Union to place financial sanctions against Turkey.
According to information which CNN Turk received from diplomatic sources, the European Union may decrease financial aid to Turkey. The amount of aid to Turkey for 2014 – 2020 was supposed to be EUR 4 billion 450 million. By how much this sum will be decreased will be announced after an assessment by the European Union which is expected to be released at the end of September / beginning of October 2017.
Turkey's hopes of fixing relations with Germany and the European Union
Nonetheless, Turkish officials speak about the importance of relations between Germany and Turkey and hope for their improvement.
The Minister of Economy Zeybekçi stated that one cannot look at the comments of Angela Merkel as the position of Germany, and negotiations on Turkey's membership in the EEC continue.
"While these negotiations continue, I believe that such statements do not express the position of Germany as a whole. Currently, negotiations are continuing as planned. But I think that in such situations it is better just to be quiet. I advise this as well to our German friends. And we should also prefer to remain quiet in such periods," Hurriyet newspaper quoted Zeybekçi as saying.
Germany is Turkey's main trade partner and any change in this situation could lead to heavy and difficult consequences for Turkey. Zeybekçi said that the volume of trade turnover between Germany and Turkey in 2017 was approximately USD 40 billion.
"As for the profit made by German companies in Turkey and Turkish companies in Germany, we are speaking about hundreds of billions of dollars. Integration into the European Economic Community is not a matter of life importance for Turkey. But its expansion would be beneficial for both Turkey and the European Union alike."
Turkey and Russia
And thus, against the background of difficulties between Germany and Turkey one can observe a tightening of relations between Turkey and Russia.
At the last international trade exhibition 'Izmir International Fair', which took place recently on the Turkish coast of the Aegean Sea, officials of Turkey and Russia spoke with complete optimism about the perspectives for cooperation between the two countries. Russia had the largest delegation at the fair, comprised of more than 300 people, which obviously is proof of the seriousness of these statements.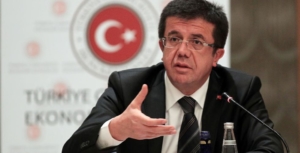 Turkey's Minister of Economy, Nihat Zeybekçi, while speaking with journalists about trade relations with Russia, said that between the two countries 'there are some small problems, but they will come to an end before 29 October', when there will be an intergovernmental meeting of a Turkish-Russian economic commission.
F or now, it remains unclear just how serious Turkey's intention to join the Eurasian Economic Union is. But these two states apparently are intent on re-examining their trade relations.
A clear expression of this may take form in the cessation of the 'tomato war' between Russia and Turkey. Nihat Zeybekçi said that the ban on exports on vegetables from Turkey to Russia, which began in 2015 after the aggravation in relations between the two countries, may be cancelled, and Turkish tomatoes, which have turned into a symbol of Turkish-Russian relations, may again appear on Russian markets.
At the above-mentioned Izmir International Fair, the Minister of Energy of Russia Aleksandr Novak told journalists that both the Turkish and Russian sides have gone through difficult times in their business relations, 'but these times have remained behind us'.
Also, the Minister of Science, Industry and Technology of Turkey, Faruk Ozlu, also stated that the two countries intend to sharply increase the volume of external trade turnover. He cited the following figures:
Over the last 10 years, the approximate external trade turnover between Turkey and Russia was USD 30 billion.

In 2016 this figure fell to USD 17 billion.

In the next few years, trade turnover is expected to reach USD 100 billion.
Speaking of these figures, Ozlu stated:
"Between countries, there are often political crises, but this is normal. But the distance from Ankara to Moscow is closer than the distance from Ankara to Brussels."