Garibashvili's Western partners respond: "Perhaps Europe is not really for you"
Western partners respond to Garibashvili
Georgia's Western partners reacted to yesterday's interview with Georgian Prime Minister Irakli Garibashvili, in which he again alleged that the West wants to "drag Georgia into the war".
MEP Viola von Cramon tweeted: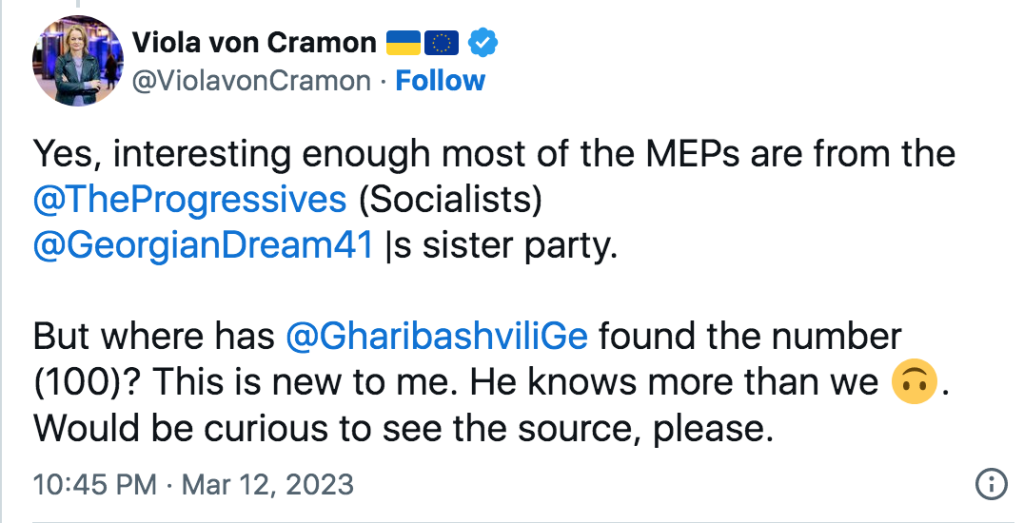 Former congressman Adam Kinzinger also responded on Twitter: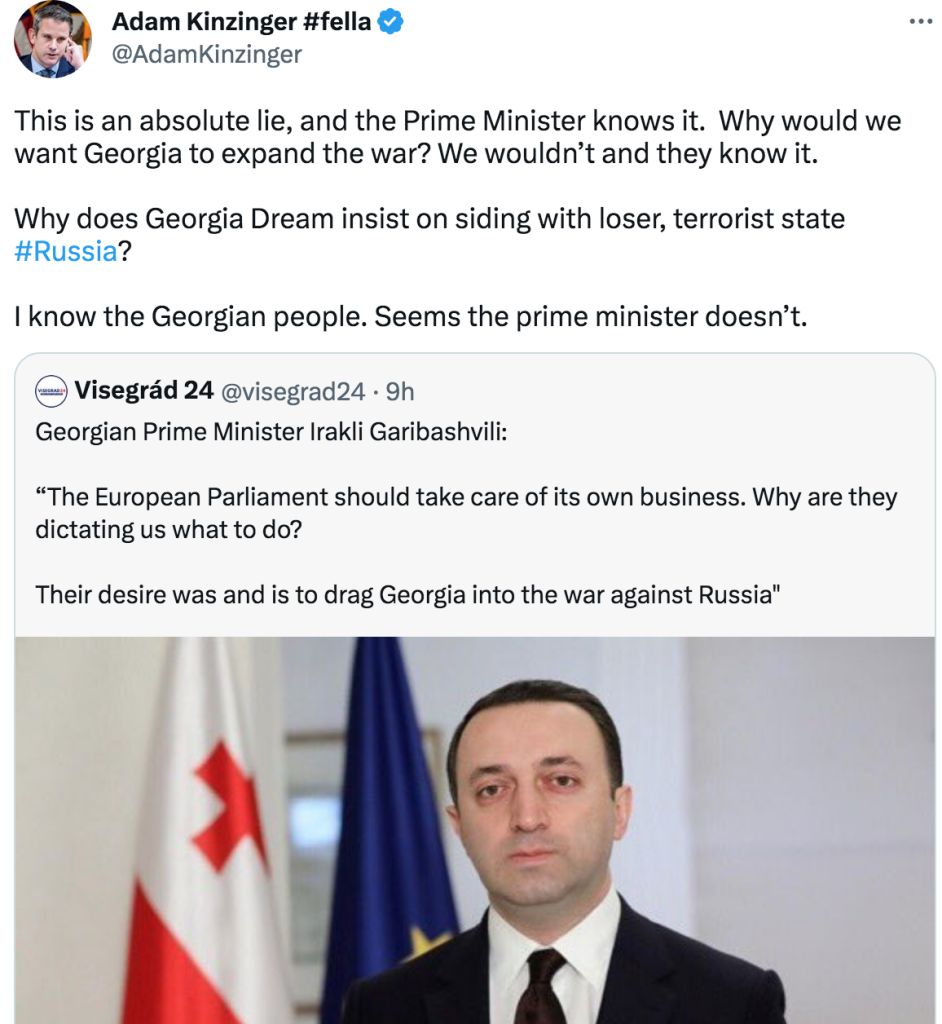 Former Estonian President Thomas Hendrik said:
"If you think so, then perhaps Europe is not really for you. There is definitely no place for such statements in Europe, and Europe would be better without those who treat it like that."
---
---
On March 7, the bill "On Transparency of Foreign Influence" was adopted by the parliament in the first reading by 76 votes against 13.
Then, according to the procedure, both bills were sent to the Venice Commission.
The process was accompanied by rallies on Rustaveli Avenue in Tbilisi. After the adoption of the bill in the first reading, the protest swelled to many thousands. Authorities twice dispersed tens of thousands of people with tear gas and water cannons.
All organizations and politicians, both in Georgia and abroad, call this bill a Russian model and say that its adoption will be a huge obstacle for the country on its way to the European Union.
Then on March 9, the ruling party said it was withdrawing the bill. On March 10, during the second reading in Parliament, the majority voted to reject it. This time 35 deputies voted against, one supported.
One of the authors of the bill, Dmitry Khundadze, said that by not adopting this law, Georgian society "missed an opportunity."
Follow us – Twitter | Facebook | Instagram
The parliamentary majority rejected the widely-abhorred "Russian law" on foreign agents in its second reading.
Dmitry Khundadze, one of the authors of the bill, says that by not passing this law, society "missed an opportunity." On the morning of March 9, the ruling Georgian Dream party announced the withdrawal of the Russian draft law on the transparency of foreign influence.