Fate of the kidnapped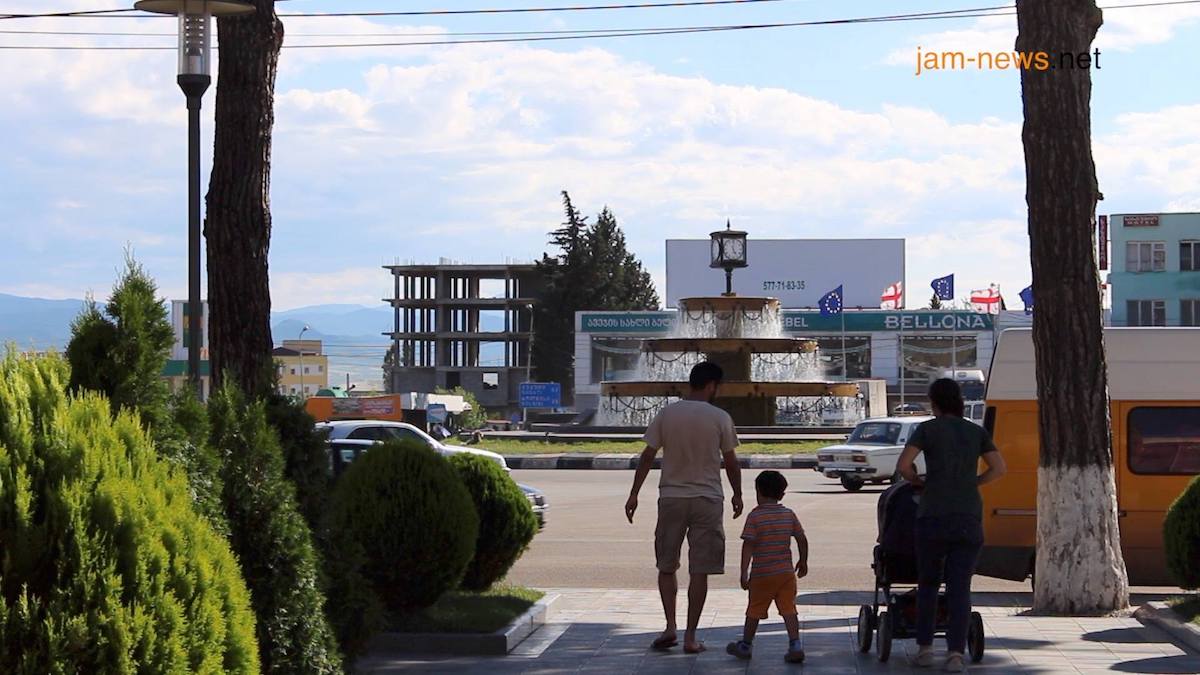 Dozens of underage, mostly schoolgirls, are kidnapped in Georgia annually. A girl is grabbed, forced into a car, taken away and then coerced to marry the kidnapper. 'Abduction for the purpose of marriage' has become particularly widespread in the Kvemo Kartli region nowadays. As a rule, a kidnapped person isn't supported by her own family, who refuses to accept her since she is regarded as 'disgraced'. The kidnapped girl's relatives, their neighbors and the community elders will most likely find the girl's marriage as the most favorable solution to this problem. The government will strike a deal with the abuser which is quite legal.
•Turkey: murder and violence against women on the rise
•Life after rape: The story of 22-year-old Salome Zandukeli
Zarifa
On 28 April 2017, Zarifa N, a 12th grade student, was kidnapped from the schoolyard in Takalo village in the Marneuli district by a man 10 years older than her. The relatives searched for the girl for two days, claiming that Zarifa didn't want to get married and they demanded her return.
Maka Menteshashvili, Zarifa's Georgian language teacher, also confirmed the aforesaid.
"Zarifa was an active person and she wanted to continue her studies at the university. We discussed the problem of early marriages in school, so I know her opinion in this regard," said the teacher.
However, she became trapped in one of these scenarios which in some regions of Georgia are planned in the finest detail. In this case the girl's parents made a deal with a kidnapper and agreed to marry off their underage daughter to him. The district prosecutor's office that had initially filed a criminal case, soon agreed to negotiate with the accused. Having taken into account all the circumstances, the district prosecutor's office lodged an appeal with the court and proposed to enter a plea agreement with the 'groom'. The accused paid a rather substantial sum to the family and he was released. Thus Zarifa became a married woman without giving, or anyone asking, for her consent.
The villagers regard this story as something quite natural. Here, no-one is surprised either at the initial reaction of the family, or the parents' subsequent consent.
This village, as well as the entire region, is primarily populated by ethnic Azerbaijanis.
Locals say that bride kidnapping is part of the national traditions. It seems that such attitudes allows the Georgian authorities to brush off the problem. Both the local and the central government turn a blind eye to hundreds of crimes committed against underage girls, but at the same time, they vigilantly observe compliance with the rest of the laws. It is noteworthy that the Kvemo Kartli region isn't a mountainous area where problems with the establishment of the rule of law could be attributes to some geographical factors. This incident took place some 45 kilometers away from Tbilisi while this 'tradition' is practically eradicated in the rest of the Georgian regions.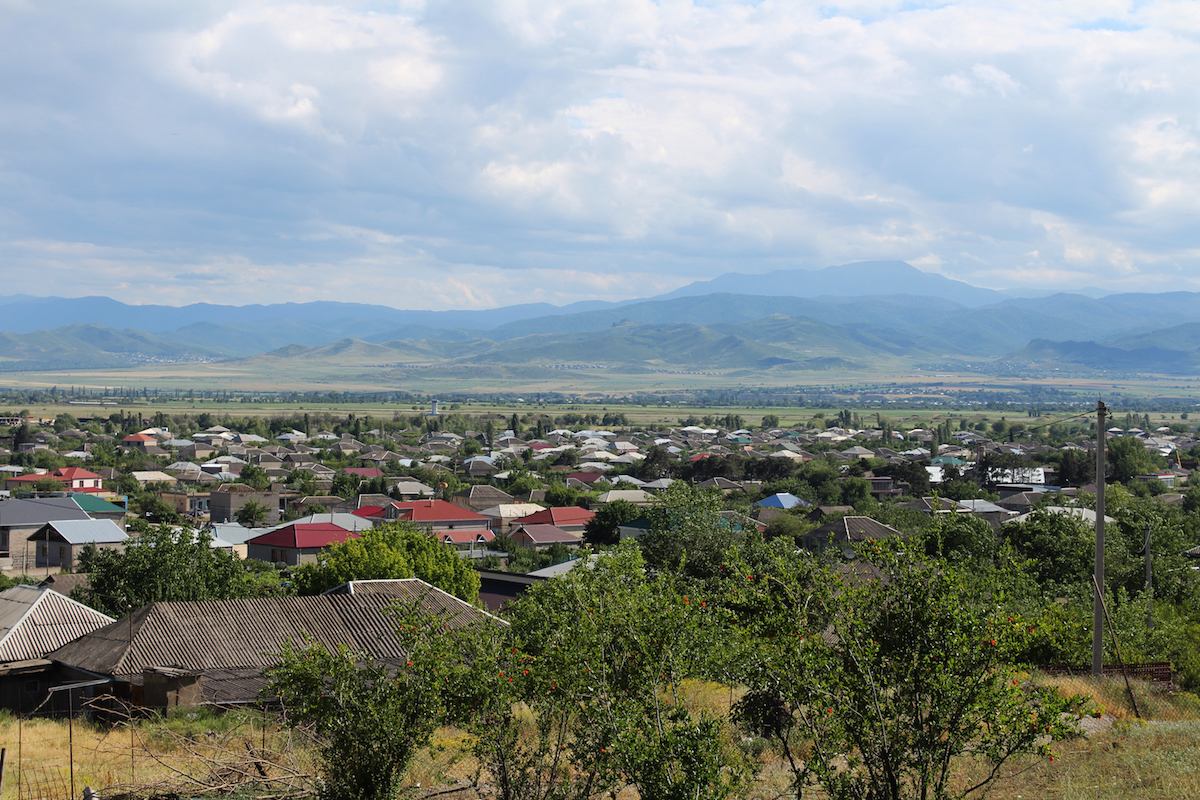 Nahida
Nahida Abdullayeva, 30, is a resident of Kutlari village, Marneuli district. She was kidnapped by a neighbor at the age of 17.
"I had a farewell ceremony at school. I was so happy and I dreamed that I would go to Tbilisi to study and then would work in the police. My father had always been against me living far from the family, but I finally managed to talk him round. My parents went to the farm that evening, and I was at home with my younger brother. Our neighbor came and asked me for water. When I went out to fetch the water, several guys grabbed me and pushed me into the car."
Nahida has two children now. He sons are 11 and 9 years old. Naturally she couldn't continue her studies and she rarely leaves the village.
"At first it was hard, but over a period of 13 years I've gotten used to this reality, too. I work from morning till night, I feel pain all over my body. When my family goes somewhere, they leave me at home as a prisoner and they put a big lock on the gate from the outside."
Almost each and every girl in Kvemo Kartli is aware that early marriage often results in the kind of life like Nahida has. Despite that, almost all victims of bride kidnapping agree to marry.
Nahida says that a kidnapped girl is regarded as 'disgraced', and no other man will marry her.
"If she returns home, the neighbors will always point a finger of scorn at her, saying she is 'blemished'. And the people don't care whether it really happened or not (between a 'groom' and a kidnapped bride-ed.). No one wants to have such a daughter, and especially a wife, at home. Therefore, the girls stay with her 'kidnappers'.
Aygun
Aygun Mammadova (the name has been changed), 15, a young wife, willingly tells us about her happy family life. Aygun was 14, when she was kidnapped in September 2016. She celebrated her 15th birthday in a new family. Aygun says she is happy and she loves her husband. She believes a girl should be always ready for being kidnapped and there isn't anything bad about it.
She doesn't view an early marriage as a problem either. "It's customary here. If you don't get married early, no one will marry you afterwards."  
Yet, there is one important caveat in this story – Aygun knew her future husband pretty well, and by the time she was kidnapped, she'd been in love with him, despite her young age. "My future husband kidnapped me so that the family could avoid extra expenses for the wedding," she explained. Aygun quit school in the 8th grade and she isn't going to continue her studies. She believes it's hard to combine family life and studies and her duty is to be a good wife and mother.
Hundreds of Georgian schoolgirls share Aygun's opinion about incompatibility of studies and family life. According to the official statistics, 576 school students quit school due to marriage in 2015 alone. Many civil activists consider this statistics inaccurate and suggest that the actual number is higher than the officially declared one.
Gunay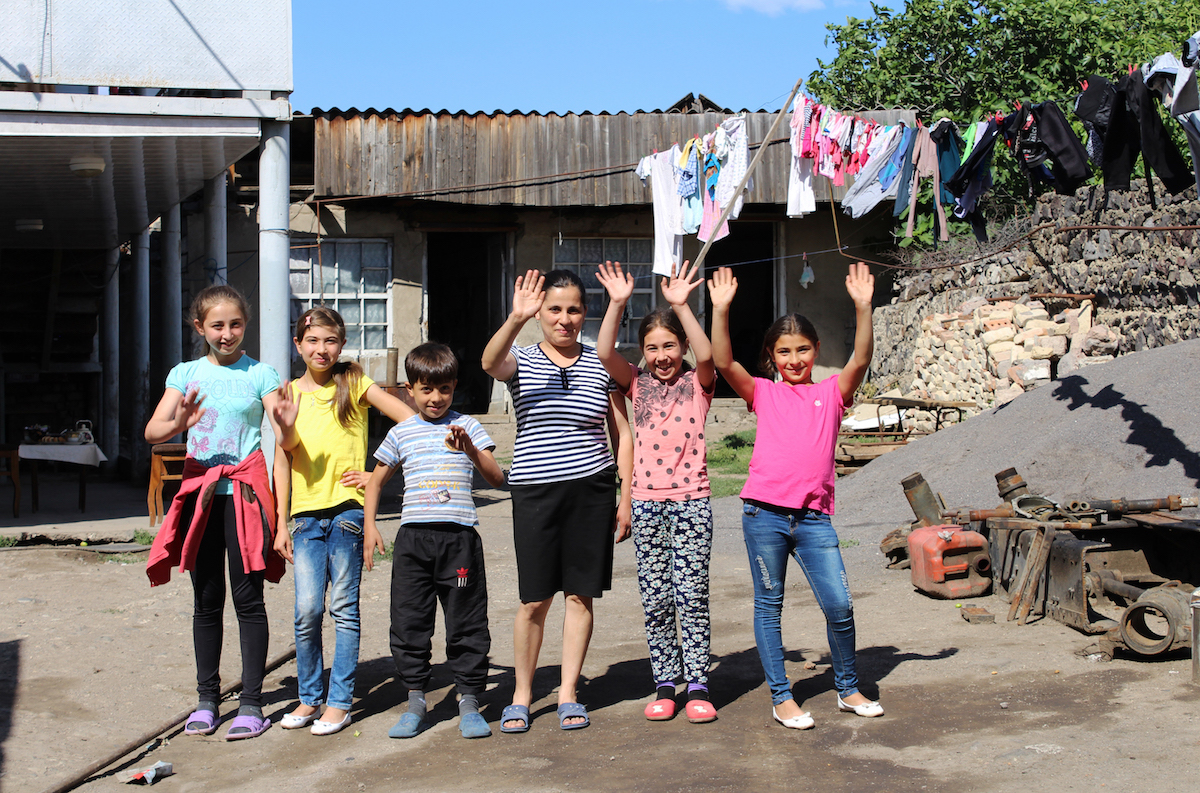 Gunay Bayramova was kidnapped at the age of 20. She first saw her future husband at a betrothal ceremony, but she'd met her mother-in-law to be only once. She came over for 'a cup of tea', a kind of Azerbaijani bride-show when a young man's mother comes to a girl's family to get acquainted and agree with her parents about the future wedding. Although they had been already engaged, the groom kidnapped her anyway.
"Our guys like the bride kidnapping process very much," says Gunay, smiling.
"I wanted to return home after being kidnapped, but it's not customary here. A woman who was kidnapped should tolerate everything, there is no other way out. So, I endured it and I'm fine now."
Kamila
"The situation is changing, though very slowly," said Kamila Mammadova, Director of the Marneuli Community Radio. She told us the story of a girl from an Azeri family who was kidnapped and held for 5 days. The girl's parents managed to overcome the stereotypes and they didn't reject their daughter and, didn't marry her off to her kidnapper. It could hardly be imagined some 15 years ago.
Kamila also lives in Marneuli, but her life story is different from that of the majority of women in the region. She isn't married. After graduating school, she enrolled in a media school in Georgia. Every day, she travelled from Marneuli to attend the classes. However, not all of her friends shared such a craving for knowledge.
Kamila says that an early marriage is an sensitive theme for her.
Bride kidnapping is a pressing problem not only in Georgia, but also in the South and North Caucasus where it's common practice.
Zulfiya lived in Sabirabad, in an ordinary working-class family where there were three more children. She finished 9 classes and then helped her mother with the household chores. She was 'kidnapped' when she turned 17.
Until recently, the bride kidnapping 'tradition' was particularly widespread in Chechnya, Ingushetia and Dagestan. In 2013, the Chechen leader, Ramzan Kadirov, claimed that the bride kidnapping practice had been completely eradicated in the Republic. Before that, in 2008, the Grand Mufti of Chechnya also spoke out against this tradition. Though, it is believed that bride kidnapping hasn't been eradicated, simply such cases are better concealed nowadays.
In May 2017, Ingushetian President, Yunus-bek Yevkurov, opposed an initiative to introduce punishment for bride kidnapping. In his opinion, the aforesaid act is already punishable under the Russian Criminal Code. So, there is no need for the introduction of some "novelties".    
Statistics
According to statistical data provided by the Office of the Public Defender (Ombudsman) of Georgia, 4,599 girls quit school due to marriage in 2011-2014.  A total of 611 early marriages were registered in Georgia in 2015, compared to 665 in 2014.
As it is pointed out in the Ombudsman's 2016 report, an overall total of 408 schoolgirls at the age of 17 quit school due to marriage in 2015, while in 168 cases the students quit school upon reaching the age of majority.
The aforesaid statistics is based on the Georgian Education Ministry's data. Though, the Ministry assumes that those figures could be inaccurate since many schools in Kvemo Kartli municipality, where early marriages are particularly widespread, simply don't keep such records as it is deemed unnecessary.
Nona Samkharadze, an activist of the Georgian Women's Movement, has been working in Marneuli for many years. According to her, bride kidnapping cases have reduced nowadays, compared to past years. Yet, she sees little grounds for optimism.
"Personally I can recall three such cases that have taken place over the past few months. Two girls stayed with kidnappers and one girl was returned home by her parents. I suspect that the latter happened just because the police found her relatively quickly, so the girl didn't have to spend the night with the kidnapper [in this case, the girl's family may not consider it as 'disgraceful'-ed.]," said Nona.
 

The law and state
Under Georgian legislation, the abduction of a woman for the purpose of marriage is a criminal offence that is punishable by 2-4 years in prison (Article 143 of the Criminal Code of Georgia – 'illegal deprivation of liberty'), whereas in the case of a minor, between 8 and 12 years in prison. 
Article 150 (coercion into marriage) was introduced to the Criminal Code of Georgia in 2014. This article provides for community service or up to 2 years in prison for the aforesaid offence. In case of a minor, the term of imprisonment ranges from 2 to 4 years. However, according to the Ombudsman's 2016 report, no one was charged under the aforesaid article in Georgia during 2015.
A study conducted in 2016 by the CIDA (local NGO) revealed that Kvemo Kartli courts considered a total of 39 bride kidnapping case, and in all the cases the kidnappers were offered a procedural deal. All of them paid fines, were given suspended sentence and then released.
According to the Georgian Interior Ministry's Information and Analysis Department, in January-May 2017, a total of 14 criminal cases were filed over illegal deprivation of liberty. Of the total cases only 6 were reported in Marneuli. Criminal proceedings in 2 cases of coercion into marriage were also instituted in Marneuli over the same period.
'The law defends the rights of abductees, while the state does not,' says Giorgi Mumladze, a lawyer at the Center for Constitutional Studies.
"If an abductee and her relatives give their consent to marriage, the state reserves a right to mitigate the punishment, because that suits it well," says Mumladze.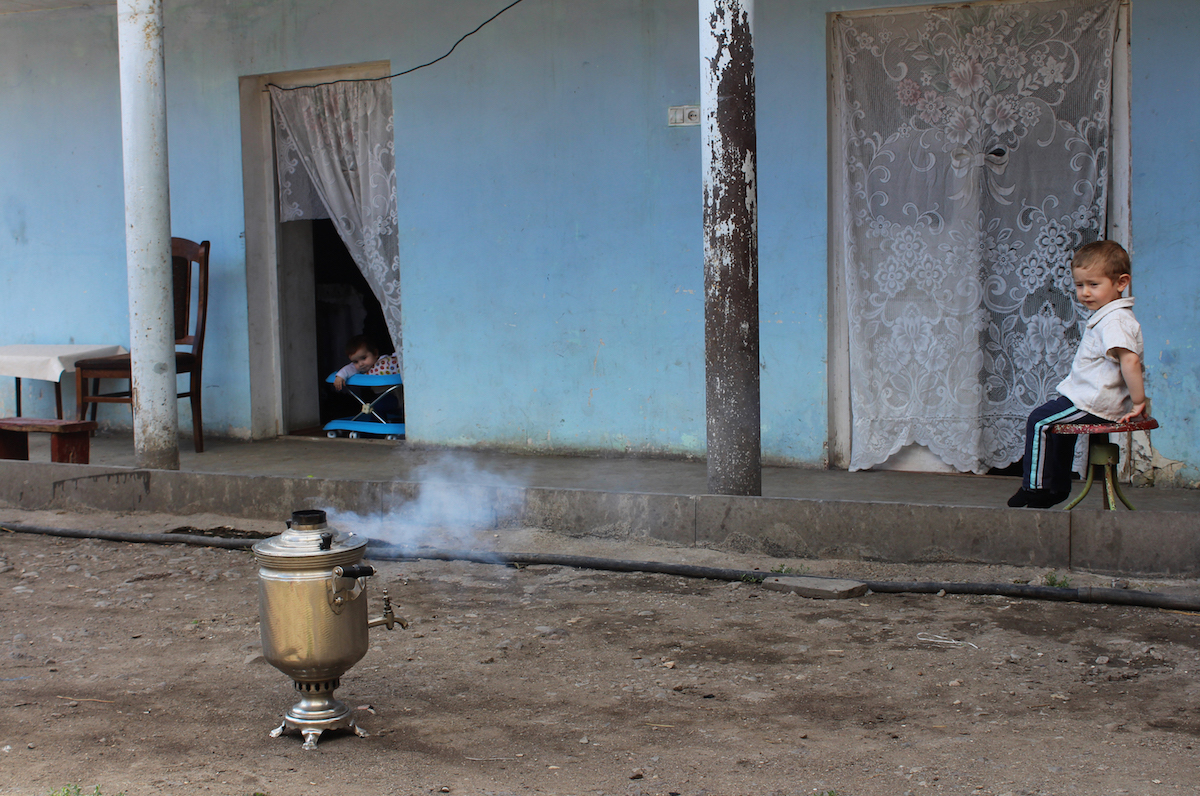 Why does the state make a deal with a kidnapper?
"There are several reasons for that. Firstly, there are many people among the law-enforcers who regard bride kidnapping as a tradition, rather than a crime," believes Nona Samkharadze.
"In some cases, before kidnapping a bride, a kidnapper consulted his fellow policemen on how to avoid punishment," says the human rights activist.
Another argument is that the authorities are trying to avoid conflicts in the region, densely populated by the Azerbaijanis. Thus, the authorities turn a blind eye to this criminal 'tradition', so as not to annoy or upset the locals.
Nona Samkharadze believes that politicians need Marneuli residents' votes and therefore they are ready to tolerate the 'local specifics'. "I've been hearing it for 20 years already that Kvemo Kartli is 'a sensitive region' and that the authorities cannot oppose the local traditions. Meanwhile, girls become the victims of such approach," says Nona Samkharadze.
In her words, the community leaders and elders play an important role in this process, since they are highly reputable in the eyes of the authorities and the law-enforcers.
"Community elders often side with kidnappers, persuading the girl's relatives not to report it to the police", says the human rights activist.
Gvantsa Khonelidze, the Chairperson of the Women's Gaze NGO, also pointed out that there is an entire mechanism working against the girls.
"A girl isn't supported by her family, which refuses to accept her back home, regarding her as 'disgraced'. The state and community also turn their back on her. Thus, she has no other way out but to come to terms and live with it," says Khonelidze.
Is school a solution to early marriage problem?
Maka Menteshashvili has been teaching Georgian in an Azerbaijani-language school in Marneuli for the past 3 years. She took this job to help Azerbaijani school students develop their Georgian language skills, but over the time she realized that knowledge of the official language was hardly enough to get a decent education and achieve success. Then, on her own initiative, Maka opened a 'Civic Club' in the village, where students can discuss human rights issues and learn what gender equality is. The Georgian school curriculum so far doesn't provide for classes where such issues could be discussed. And it's a pressing problem, especially in isolated communities that live according to the patriarchal religious rules," says Maka.
According to the Education Management Information System data, 3,8% of students quit school in the Kvemo Kartli region in 2015-2016. In the Azerbaijani schools, it is mostly girls who quit their studies, whereas in Georgian schools it is mostly boys. An average of 10% of Azerbaijani schools girls don't complete their studies, while in Georgian schools they are much less at only 1,9%.
"I could see certain progress. The number of children graduating school is increasing year by year in Takalo village," says Maka Menteshashvili.
There are 75 public schools in Marneuli municipality. The number of students attending Marneuli schools were recorded as 18,500 last year.  
We asked the youth in Marneuli about their opinion with regard to early marriage and bride kidnapping. Many said that kidnapping had nothing to do with traditions and that it was all a matter of education.