Op-ed: The difficult road to Svaneti - why Georgia's mountain "miracle resort" is disappointing some foreigners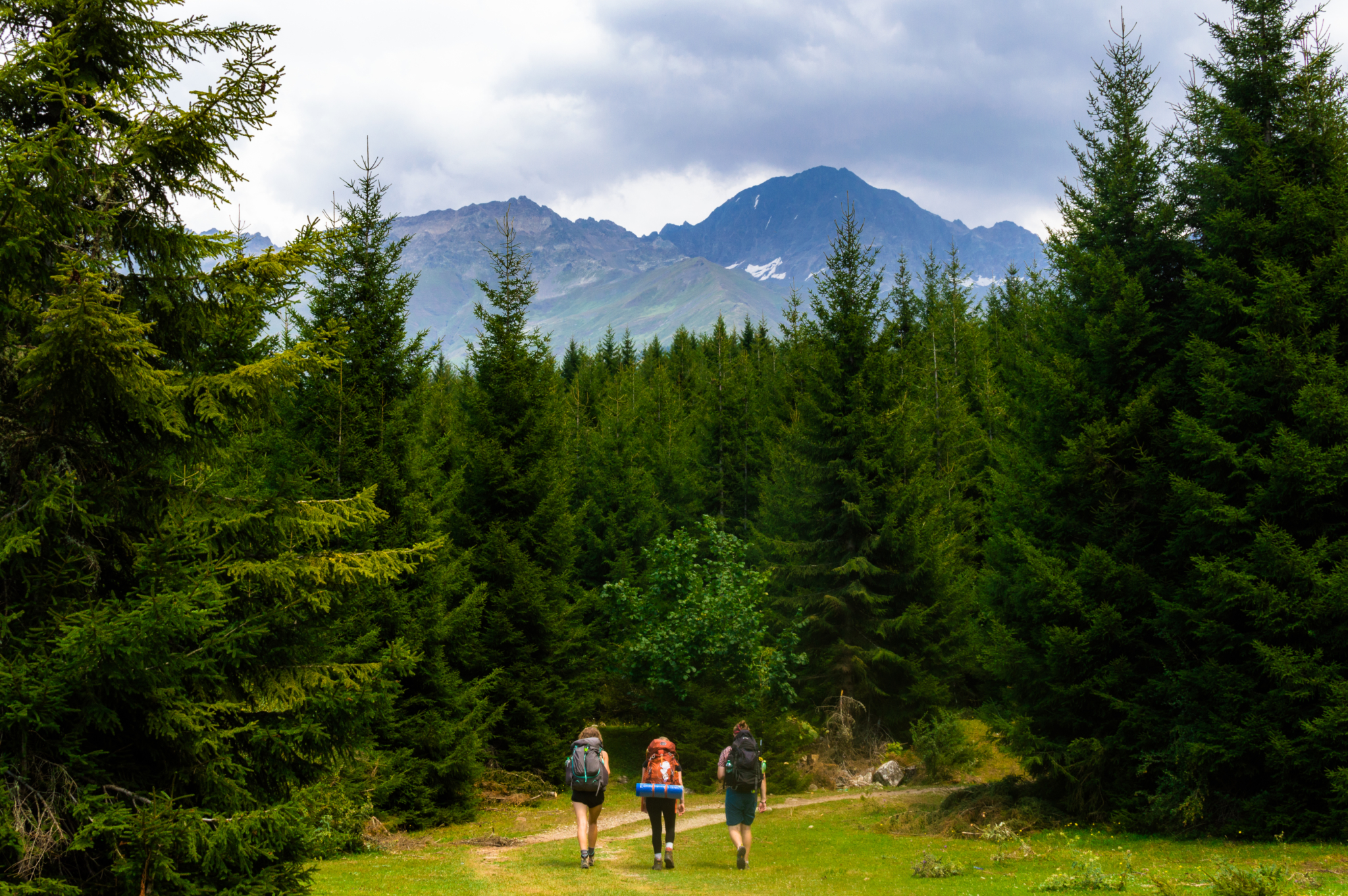 Svaneti is well-known for its stunning scenery – from old-growth forests to snow-capped mountains.
Each year, Svaneti attracts more and more tourists. Statistics show that in 2018, 89,000 tourists over 15 years old came to Svaneti.
But many are leaving with the words: "never again."
• Old chum Tbilisi: about tourism in Georgia
• Georgia: more Russian tourists coming in, but spending less
Svaneti's long and windy road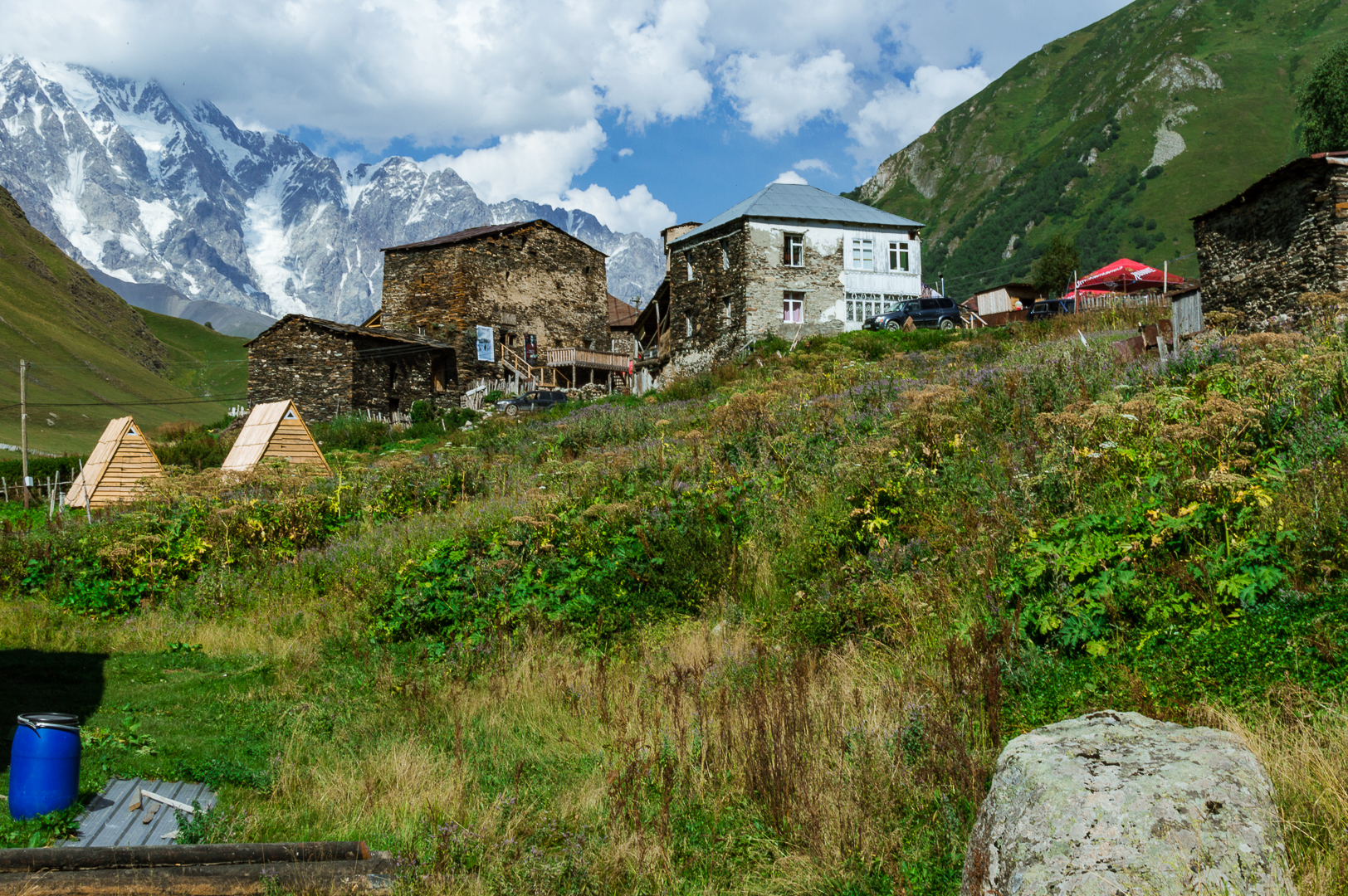 "I won't come here again, " said Karol, a tourist from Poland who visited Svaneti with his friends this summer.
Disappointment awaited him, like many others, in the famous mountain village of Ushguli – Europe's highest settlement and a UNESCO protected site.
Many tourists leave the regional center of Mestia on foot, opting to hike the scenic road to Ushguli.
But the last part of the road is boring, and many tourists try to catch a passing car the last 10 kilometers to Ushguli.
This is where the problems start.
Traveling by car from Mestia to Ushguli takes about an hour and a half. But since traffic is slow, money-hungry bus and taxi drivers get away with charging exorbitant prices.
Even when tourists are offered free rides by local passerby, these drivers get in the way.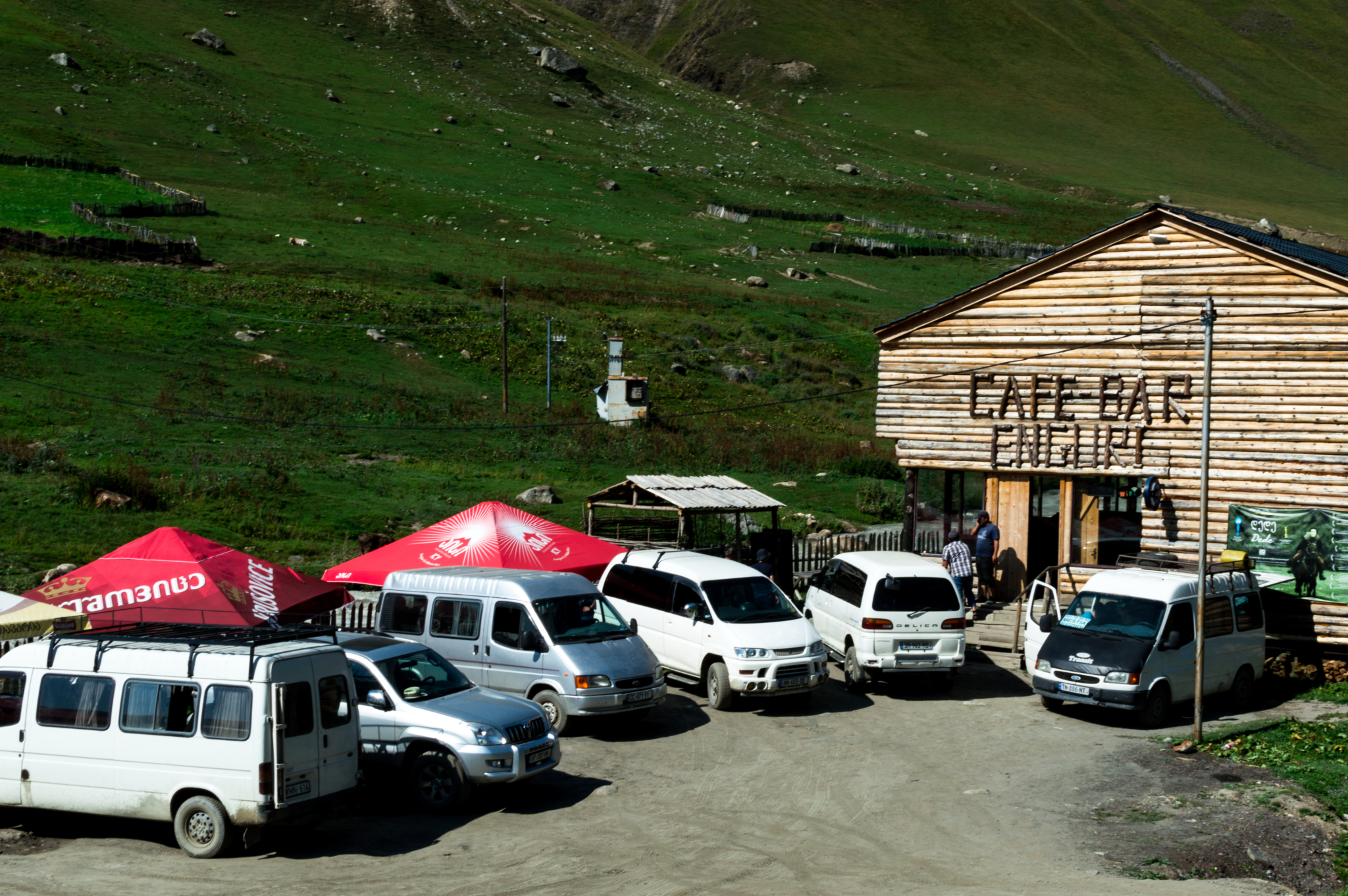 Once they make it to Ushguli, the hunt is not over.
Drivers of minibuses and taxis are already settling return prices. For a spot in an old minibus to Mestia – just a 60 kilometer ride – they demand 40 GEL [about $12].
This is twice the price for a trip from Zugdidi to Mestia, a three hour, 136 kilometer ride.
[su_pullquote align="right"]"Not a single minibus will leave the village without my permission. You have no choice but to pay"[/su_pullquote]
" Not a single minibus will leave the village without my permission. You have no choice but to pay," says Eduard, the self-proclaimed "dispatcher" of Ushguli.
Wandering back and forth the minibus parking lot, Eduard convinced tourists that without his help they would not get to Mestia. When asked if a normal minibus was traveling to Mestia for a reasonable price, he just shook his head.
"We paid GEL 30 for the trip here, and 40 are required from us to return to Mestia," Karol complained. "We finally bargained for 30, but it's tiring when you're taken for a fool and a cash cow."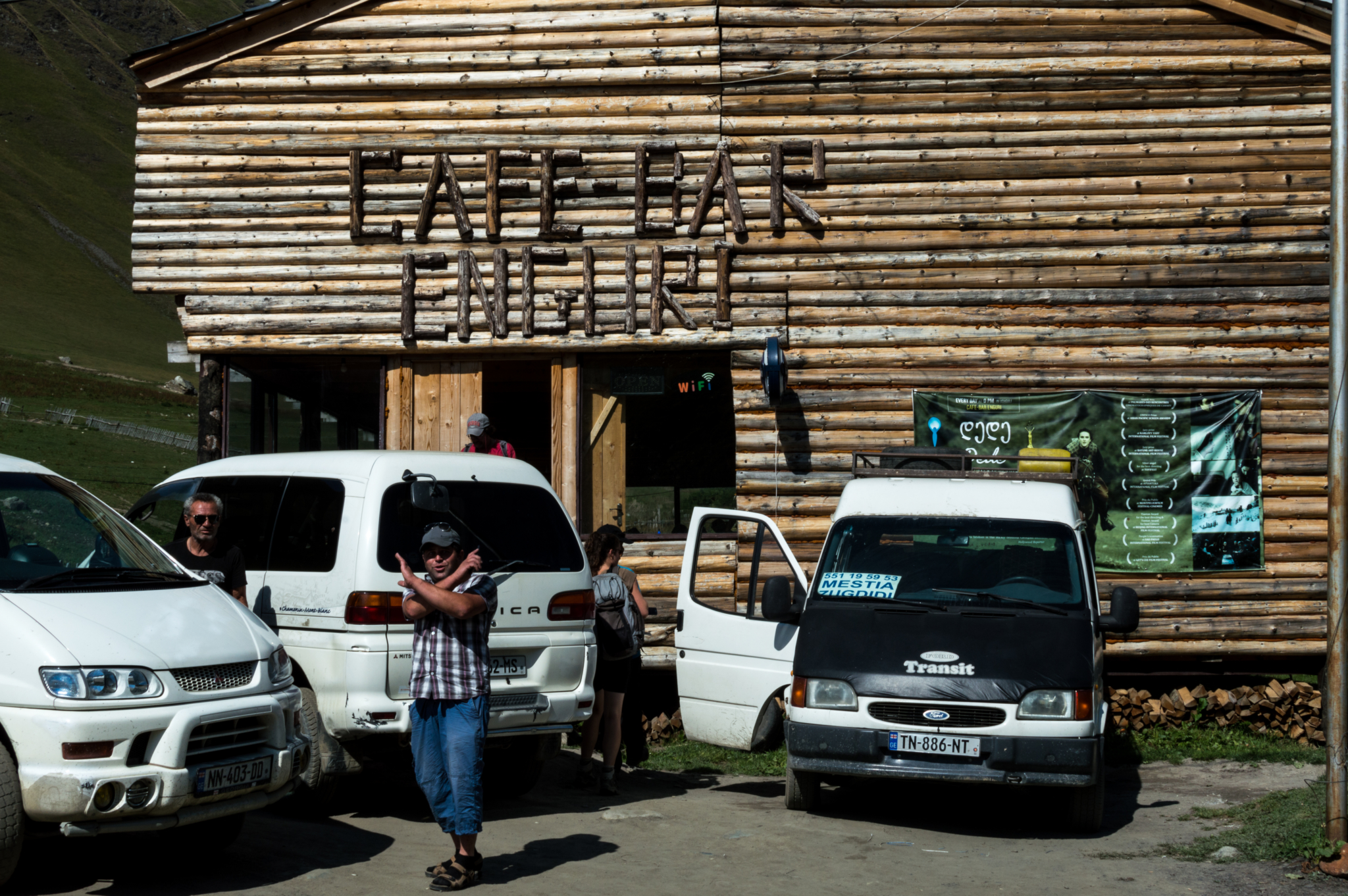 The taxi driver's defense
Several local drivers claim they are forced to charge such high prices because the road is in very poor condition.
"We have to repair the cars weekly, " one of them said.
Those familiar with Georgian language and bargaining can bring the price down to 20 lari [about $ 7], but this does not always pay off.
" We agreed with one driver for 20 GEL – and he immediately asked us not to tell anyone about the price. But other drivers found out about it and chased after our bus. When they caught up with us, they forced us to get out.
We didn't want to give in so we walked about an hour and a half. In the end, we were able to stop another bus, " writes one tourist on Caucasus-trekking.com.
"Our whole impression of the trip was spoiled. Svaneti is beautiful, but when you have to deal with people who mess around all day, and then demand exorbitant prices for 50 kilometers, this is a mockery," said another tourist."Nature should be accessible to everyone. "
When asked to comment on the problem, the tourist department of the Mestia administration said that this information was "completely new" to them:
"Minibuses are hard to control, and drivers sometimes charge high prices. We will inform local representatives about these issues. However, the decision is not within our jurisdiction."