Tbilisi parliament fenced off for 'yard repairs' – opposition claims attempt to prevent protests
The area in front of the Georgian parliament, where protests were held before the New Year holidays, first was surrounded by Tbilisi City Hall with children's New Year's attractions and now with a green fence.
Tbilisi Mayor Kakha Kaladze says that the area around the parliament is "in very poor condition," so the mayor's office is starting restoration work there.
• Berlin Wall in Downton Tbilisi? Police erect metal fences around parliament building
• All you need to know about the Tbilisi protests in 180 seconds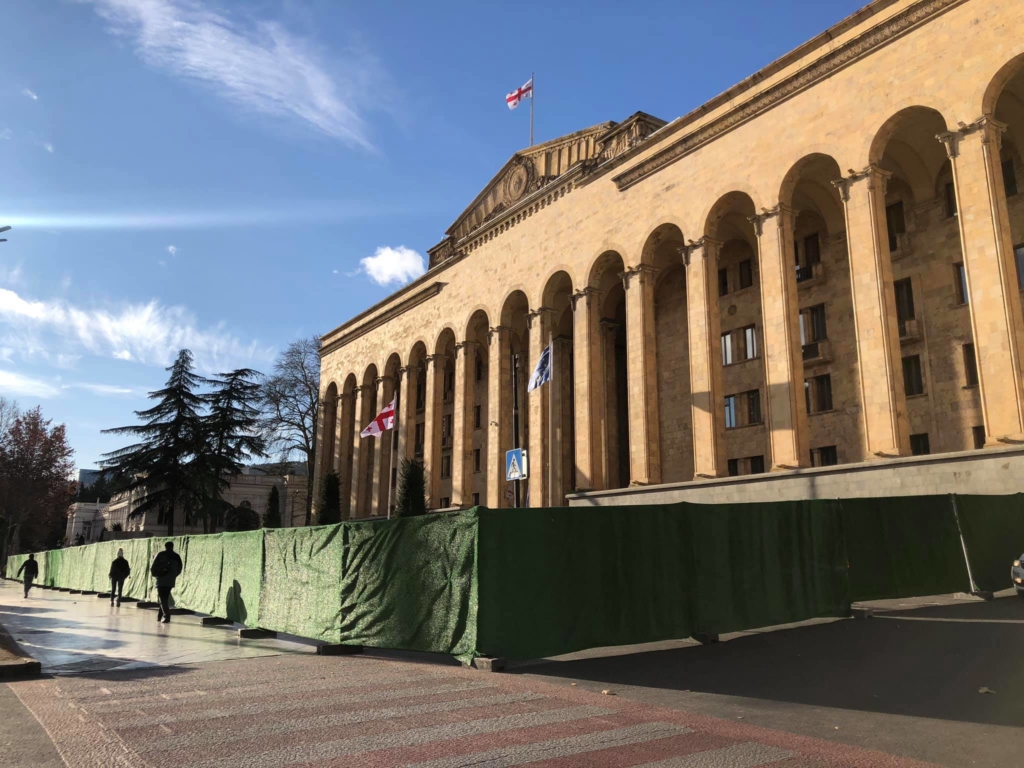 "Everything will be put in order there. There will be new tiles, fountains will be repaired, green spaces will be renewed and this will be one of the most beautiful places when we finish work," Kaladze said.
Among other things, the mayor's office plans to "update" the memorial in memory of the victims of the tragedy of April 9, 1989.
"I would also like to entrust my deputy with updating the April 9th ​​memorial. We acquired the project in May or June of last year and started working today," Kaladze said.
Since June of last year, civic activists and the opposition have been conducting anti-government protests in front of the parliament. The main requirement is to conduct electoral reform and hold the next parliamentary elections per a fully proportional system. Authorities do not agree with this requirement. After the New Year, the opposition planned to rally in front of parliament and picket the building.
In addition, for several months, Malkhaz Machalikashvili, the father of Temirlan Machalikashvili, who was mortally wounded during a special operation in Pankisi at the end of 2017, pitched a tent in front of the parliament building and has been demanding an impartial investigation into his son's case.
Malkhaz Machalikashvili says that despite the appearance of the fence, he will continue the protest:
"Even if they erect the Great Wall of China, my protest will continue there … There will be tents and posters, and my protest will continue until I finish them (the authorities)," he told Radio Liberty.