Tbilisi covered by dust cloud, experts say there is no danger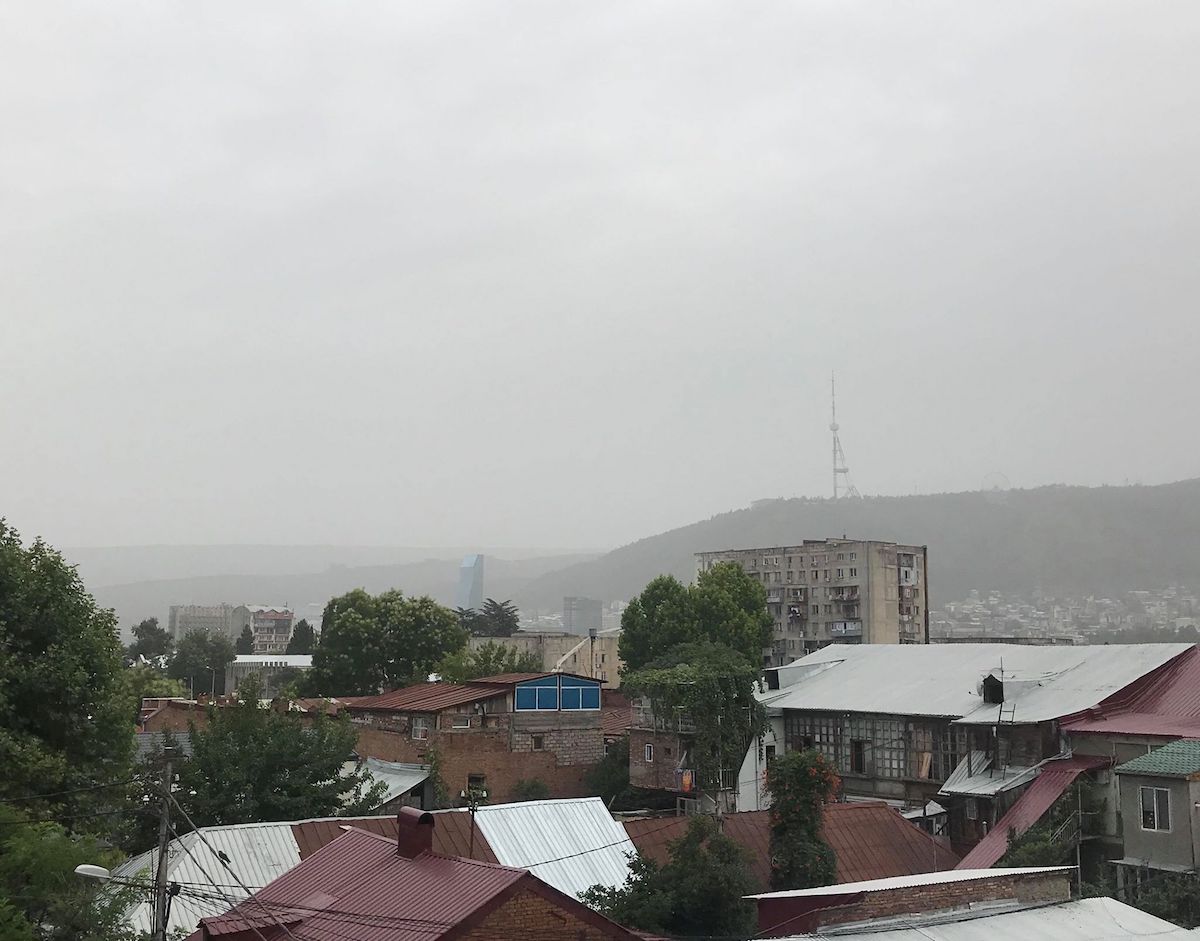 Residents of Tbilisi were treated to a strange sight beginning on the morning of 27 July as a large dust cloud settled over the city.
The unusual phenomenon gave rise to suspicions among local residents that smog had descended upon the city as a result of what many perceive to be continually deteriorating environmental conditions. Some took advantage of the event and demand once again that stricter controls be placed upon exhaust fumes coming from public transport and private vehicles.
However, it was later announced that the cloud was not smog; the National Environmental Agency of Georgia said that the cloud was composed mostly of dust that had appeared as a result of 'interaction of masses of hot air from the south and relatively cool air in the north of the South Caucasus'. The head of the agency, Dodo Gvazava, said that the weather phenomena posed no danger.
A similar cloud covered Baku on 26 July. The Ministry of Ecology of Azerbaijan said that the cloud had come to Azerbaijan from Turkmenistan.