Russian military base contract serviceman reported missing in Armenia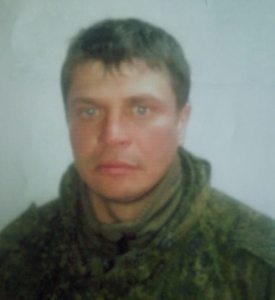 A search for a missing serviceman from Gyumri Russian military base has been underway in Armenia for three days already.
Dmitry Loshmanov, 35, left the military unit to go shopping at 9:30 a.m. (local time), on Sunday, 16 April, and has failed to return.
However, the Armenian Police were notified of the disappearance of the Russian serviceman only two days later, on 18 April.
Loshmanov was reported to have been wearing a grey sports uniform, black jacket and trainers.
Commenting on the Lragir.am information-analytical website, Gagik Ambaryan, a political analyst, noted that 'no matter how much the command of the Russian military base in Gyumri is trying to convince the townspeople that the missing serviceman has no firearms, the residents are still concerned, especially as there have been reports that he is armed.'
"Yesterday I saw a group of Russian servicemen with Loshmanov's photo in the street. They were going to various facilities that are frequented by the Russian servicemen. But the very fact that a soldier can disappear in a small Gyumri town and that he is being searched for and haven't been found for several days, cannot but be alarming," says Ambaryan.
The 102nd military base of the South Military District of the Russian Armed Forces has been stationed in Gyumri since 1994. The base personnel comprises 5,000 servicemen. The primary task of the Russian military base in Armenia is to protect Russia's south flank, as well as to defend Armenia as a member of the Collective Security Treaty Organization (CSTO).
Earlier, Russian servicemen left the military base on a number of occasions, and they were oftentimes armed.
For example, on 14 April 1999, two drunk Russian border guard officers, armed with assault rifles, went to Gyumri market and randomly opened fire, killing two and wounding another nine people.
On 12 January 2015, a conscript soldier, Valery Permyakov, fled with firearms from the 102nd military base. He went to the house of the Avetisyan family, in Gyumri, and murdered six of its members. Permyakov stabbed a six-month-old-baby with a bayonet.
Some time ago, JAMnews published a review of the tragic incidents and crimes in Armenia that are related to the Russian military base in Gyumri.