The boom of Syrian-Armenian business - the stories of four immigrants in Armenia
D
uring the five years of the Syrian conflict, 22,000 Syrian Armenians migrated to Armenia. Throughout this period, they have managed to form a new business culture and new traditions with a unique oriental imprint.
Five hundred of these migrants have already managed to start up their own businesses. Many of them have achieved significant success in various fields within a couple of years. The Syrian Armenians have opened restaurants and cafés in Yerevan. Shoes, jeans, knitwear and furniture, which are produced by the Syrian businessmen's enterprises, are also very popular. The Aleppo market has been opened in the very heart of the capital, offering their goods for sale.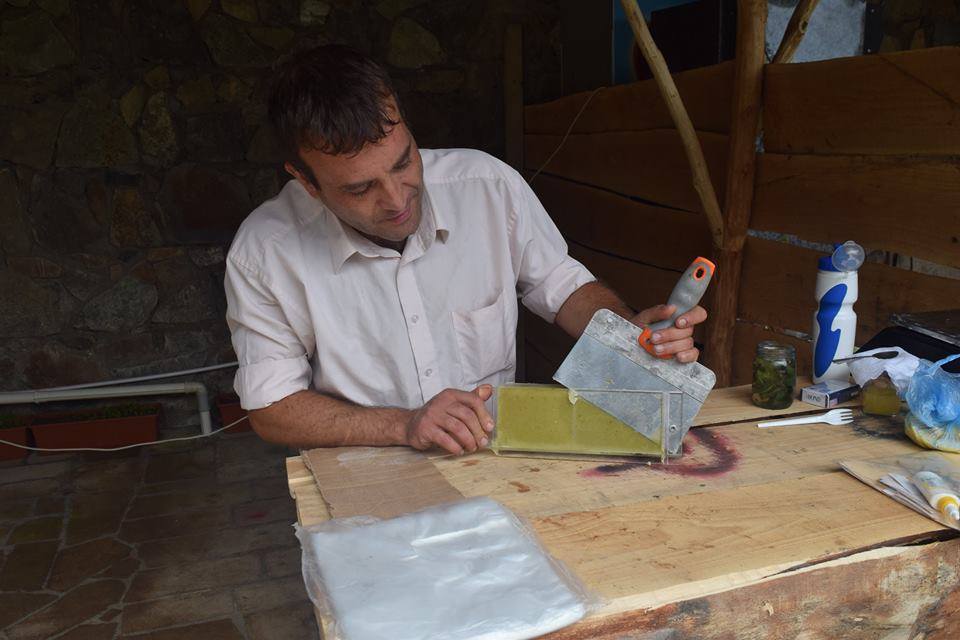 S
hant Khayalian, 40, moved to Armenia in 2013. He has been engaged in organic soap manufacturing for three years already. Marjoram, chamomile, nettle, parsley, roses, as well as grape seeds, exclusively collected in Armenia's mountains and fields, are used as raw materials in his production. Olive oil is the main ingredient of his soap. He produces about 8,000 bars of soap, and nearly the same volume of oils and shampoos, each month.
"To get access to the Armenian market and find one's niche, one had to present a very original idea. My products were granted an EU 'Beauty products' license. Good management is also very important. A big dream and a struggle to reach your goal is the key to a successful business. Many said it was impossible to do business in Armenia, but I opposed this idea. I was sure it would work out. And there's much more I can do. I wish I could open a large soap manufacturing plant one day," says Shant.
• Russia replaces EU as main market for Georgian hazelnuts
• A Yerevan apartment turned craft workshop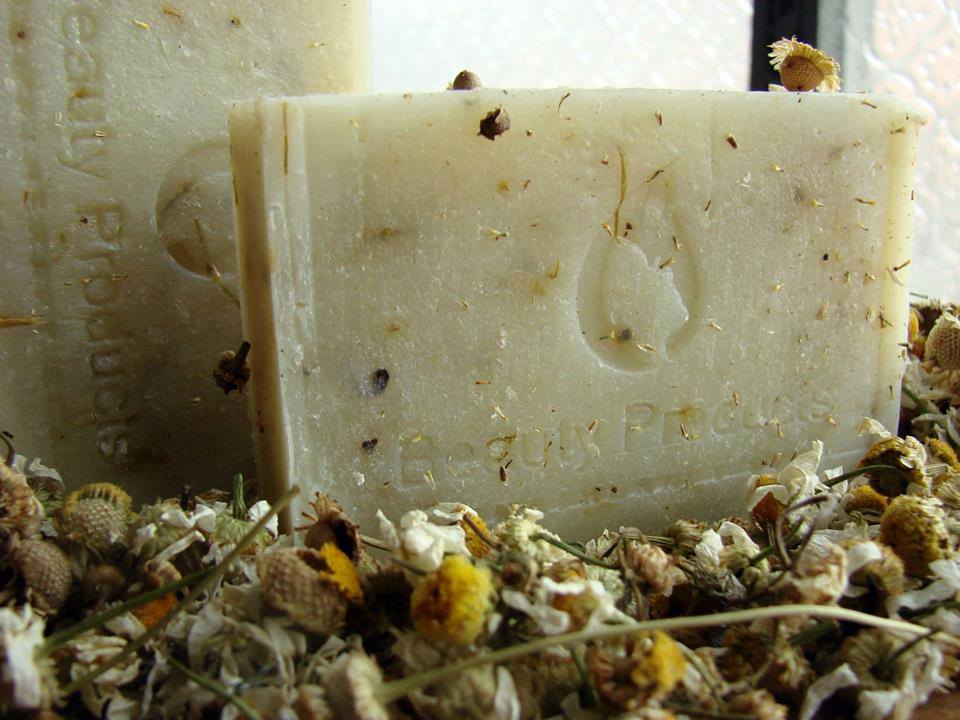 Khayalian started his business producing just four types of soap. Now he manufactures 25 varieties of soap and 16 types of shampoos which are exported to Switzerland and Georgia, and will soon enter the Russian market as well.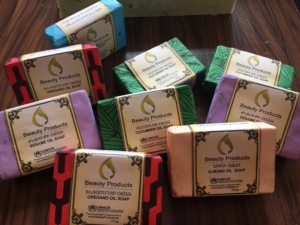 Shant Khayalian is one of 110 entrepreneurs who took advantage of the preferential loan project for implementation of their business-programmes. Specially developed for the Syrian Armenians, the project was carried out by the Small and Medium Entrepreneurship Development National Centre, jointly with the Armenian Office of the United Nations High Commissioner for Refugees (UNHCR).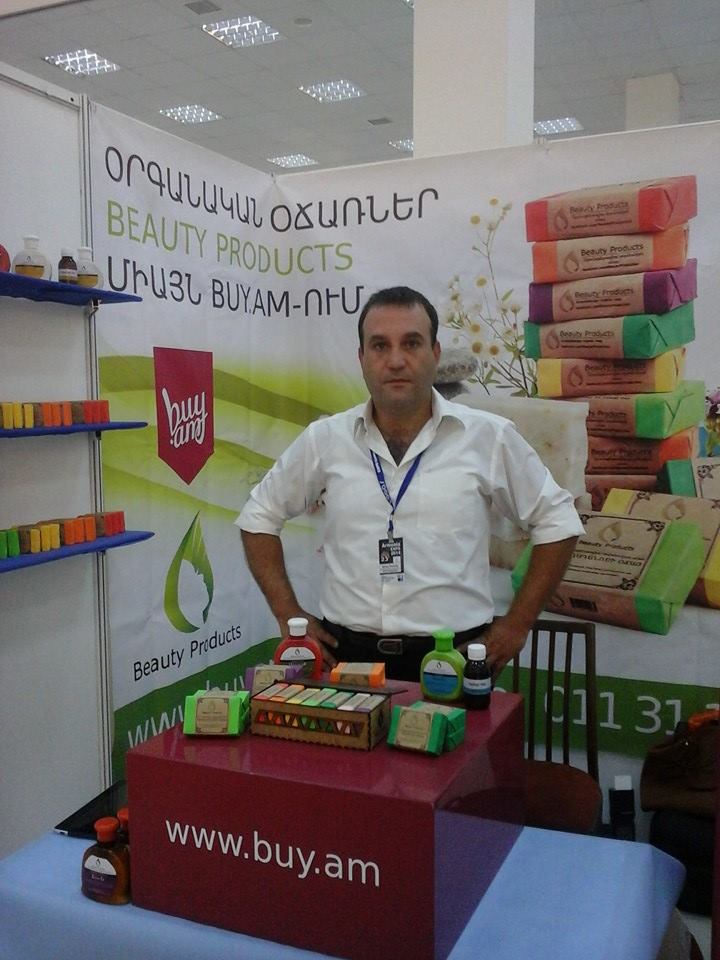 As part of the project, Khayalian received a USD 12,000 loan at 4% interest, while the local banks offer business loans at an interest rate of 10% or more.
Anahit Hayrapetyan, a UNHCR External Relations Associate, noted that the Syrian Armenians do pretty well in business, and that their entrepreneurial skills convinced the programme organizers of their success.
"We've realized the importance of the Syrian Armenian factor for boosting the Armenian economy. Each of them is a classic example of a businessman. Twenty-six years of Armenia's independence isn't enough time for the emergence of real entrepreneurs, for overcoming the Soviet mindset, while the Syrian Armenians are third-generation businessmen who find themselves in business like a fish in water. As Einstein put it, people brought to Armenia not only their goods, but also their heads and hands," said Hayrapetyan.
M
any of them migrated to Syria in the beginning of the past century, in the period of the Armenian genocide in the Ottoman Empire. They got back on track, having maintained their national identity. The Armenians were quite successful in Syria, whereas now they are experiencing a second migration. And, as they believe, the same mechanism has been triggered in them on a genetic level: to rely solely on one's own strengths.
According to Alexan Karadanian, the Syrian Armenians who decided to settle down in Armenia will be able to prove themselves.
"We have inherited this struggle from our ancestors. We have built our businesses on our own, no one has provided us with jobs. Our forefathers, who fled from Turkey to Syria, also didn't have any other way out. They started working, laid foundations, put a lot of work in their businesses and achieved success. They started life from scratch in a foreign country, whereas we have started it in our homeland, in the 21st century. Why should we fail in something? Actually, it all depends on the person. There are a lot of problems here. It must be remembered that there is a blockade and everything has to be imported from abroad, down to the smallest details. But all the problems can be solved," says Karadanian.
In fact, the Syrian Armenians are refugees, but they perceive and evaluate the situation differently. On the contrary, they deliberately demonstrate that they can get back on track in any environment, especially in Armenia, in their homeland.
When in Aleppo, Alexan Karadanian was engaged in clothes printing. He had three printing centres and his own design office. He moved to Armenia along with his family in summer 2012, and started the same business in autumn. He took advantage of the SME DNC/UNHCR's programme.
"The Diaspora Ministry introduced us, the knitwear specialists, to the local manufacturers. The same day, one of them suggested that I open a centre in Yerevan and engage in design and T-shirt printing. He ordered a batch of goods and I got down to work. It inspired me a lot. Now I produce 4,000 Armenian themed T-shirts per month. I didn't produce that much in the beginning of course. Our customers are mostly tourists. Our T-shirts sell best in the summer period," says Alexan Karadanian, the Director of Sona-Print LLC.
The Karadanians also run another family business called the Alexan Art design company, which offers design and decoration of cups, keys and leaflets.
S
onig Garjigian and Yeran Balmanoukian opened a Syrian restaurant in downtown Yerevan. It's a small restaurant, just 30 sq.m., but there are always a lot of clients there. Both owners are always in the kitchen, cooking Syrian dishes themselves. They say that starting up a business in Armenia isn't an easy task, adding that it's not easy to do it elsewhere either.
[youtube youtubeurl="YUoLwn-k27A" ][/youtube]
"No matter where we go, be it Europe, Canada or the USA, it will be hard everywhere, because you find yourself in a new environment, in a new market. It's always a challenge. Even if I had started a new business in Syria, it would have taken me 2-3 years to get my business off the ground.
"The only confusing thing are taxes and the fact that we still have to pay fees for renting a business area, for housing, and for children's tuition. All of that makes up a considerable sum. It's particularly hard to run a business in winter, when life seems to freeze with air," says Sonig Garjigian, whose family owned several shops in Latakia.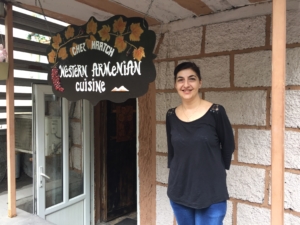 "Anyway, the advantage of Armenia is that it's our country. We put our hearts and souls in our work, so this restaurant is our life. We maintain a high level of quality, we hold ourselves accountable first and we never delude ourselves," says Sonig.
She took a travel guide training course and, on request, accompanies Arab tourist groups. Her new Facebook page, 'Yerevan city tour', is designed for Arabic-speaking tourists. Now she is trying to organize medical tourism in Armenia.
"We would like to be more thoroughly engaged in this field of activity, offering tourists to combine recreation in Armenia with affordable medical treatment, especially dental ones. We will also offer a variety of cosmetology services that are very accessible in Armenia, be it skin cleaning, Botox injections… People show interest in all the aforesaid, especially if we compare the prices with those for the same services abroad," Sonig Garjigian shared her plans.
M
agi Khoroizian runs the Magie's Sweet Delicacies Facebook page, which is already known to many. Her dream is to open a confectionery store in Yerevan.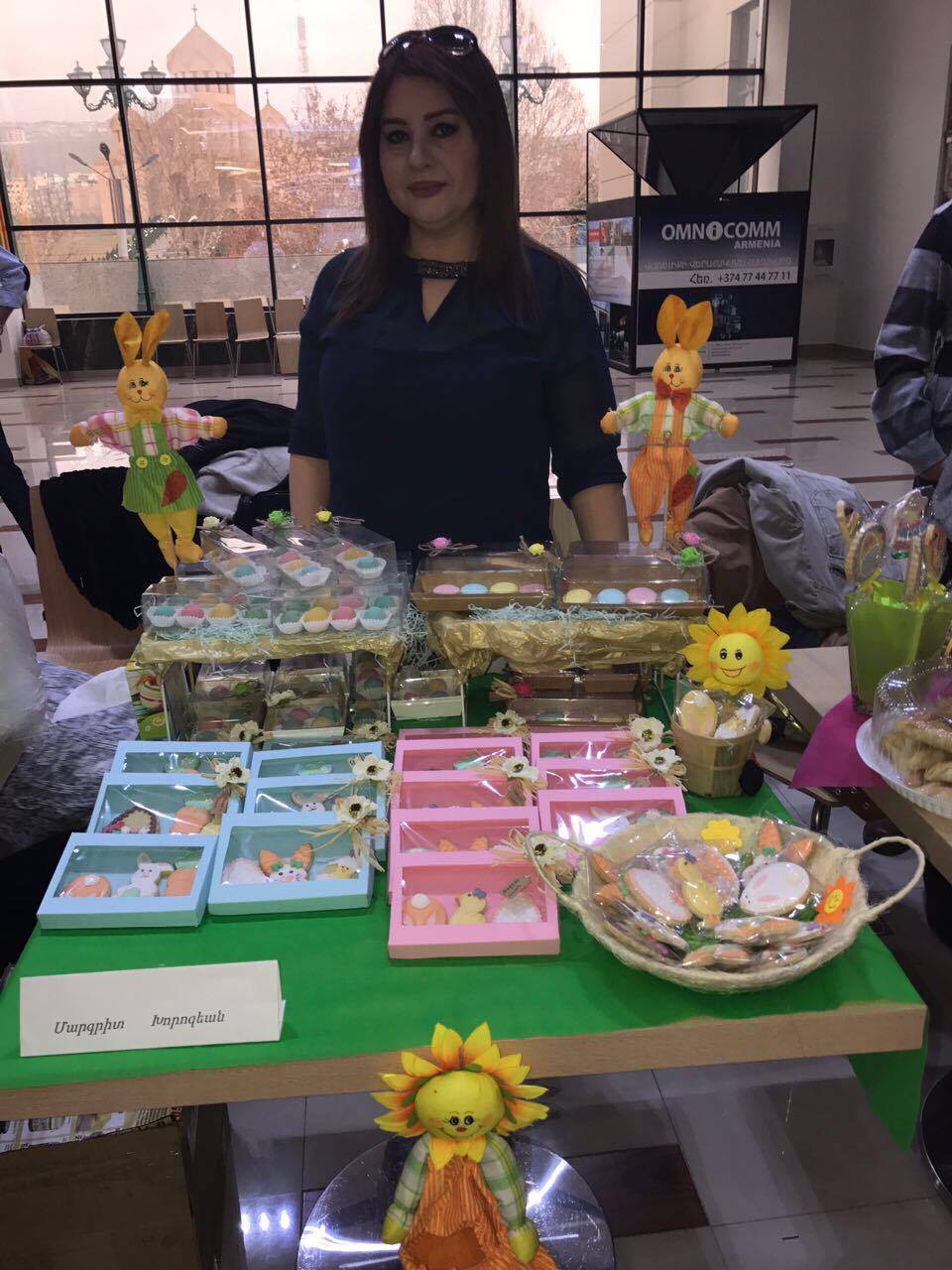 "I've failed to do it so far, because I mostly take orders for weddings and birthdays. I produce sweet table decorations using completely new technology, which isn't common here yet. I try to offer them to stores. I underwent a training course in Dubai and I already had clients there, but my daughter wanted very much to come to Armenia, so we moved here. I hope this business will allow us to make a living here," says Magi.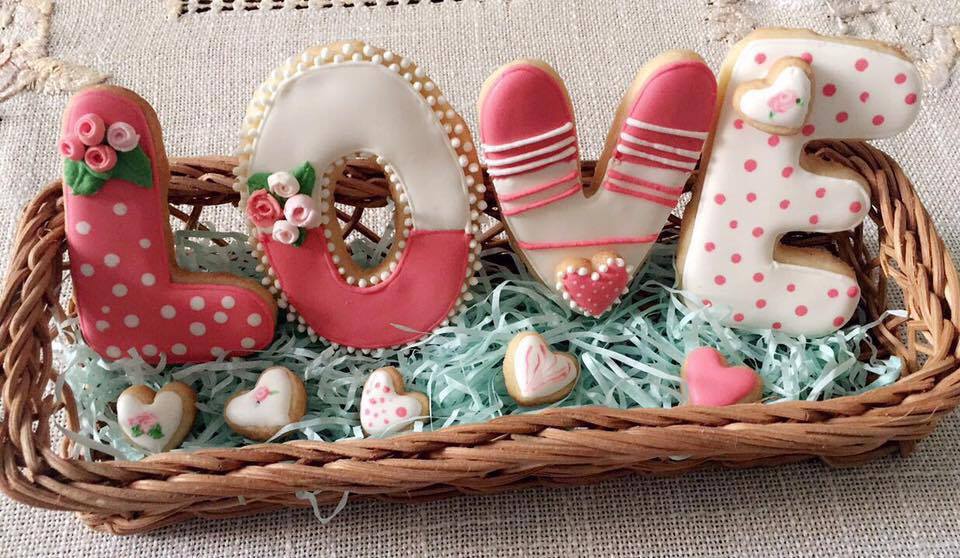 The Syrian Armenians have reconciled to the fact that the country isn't rich from an economic point of view, the market is small and it's hard for businesses to gain momentum. But they keep working despite everything.
"If we had put so much efforts in Syria, we would have already become millionaires. And we would have had everything. When you put so much energy into a business in a foreign country, you earn a fortune, whereas here you just survive. In other words, it's a matter of belief: if you want to get rich and can't do it, then you leave. Whereas if you want to live in your homeland, so that your children could play in the yard with Armenians and hear the Armenian language, then you stay in Armenia," says Alexan Karadanian.
Anahit Hayrapetyan highly values the Syrian Armenians' particular integrity. "Business is a matter of honour, a good reputation and a source of income for them. And that's what makes them different from the people who had a Soviet upbringing. Their business culture, their approach to business and services are exemplary."
Toponyms and terminology used in the article, as well as views, opinions and strategies they contain, do not necessarily reflect the opinions of JAMnews or any of employees thereof. JAMnews reserves the right to delete comments it considers to be offensive, inflammatory, threatening or otherwise ethically unacceptable