A Yerevan apartment turned craft workshop
Siranush's brush quickly moves over the silk fabric, and an image emerges from her strokes. She's drawing an angel prophesising the birth of Christ.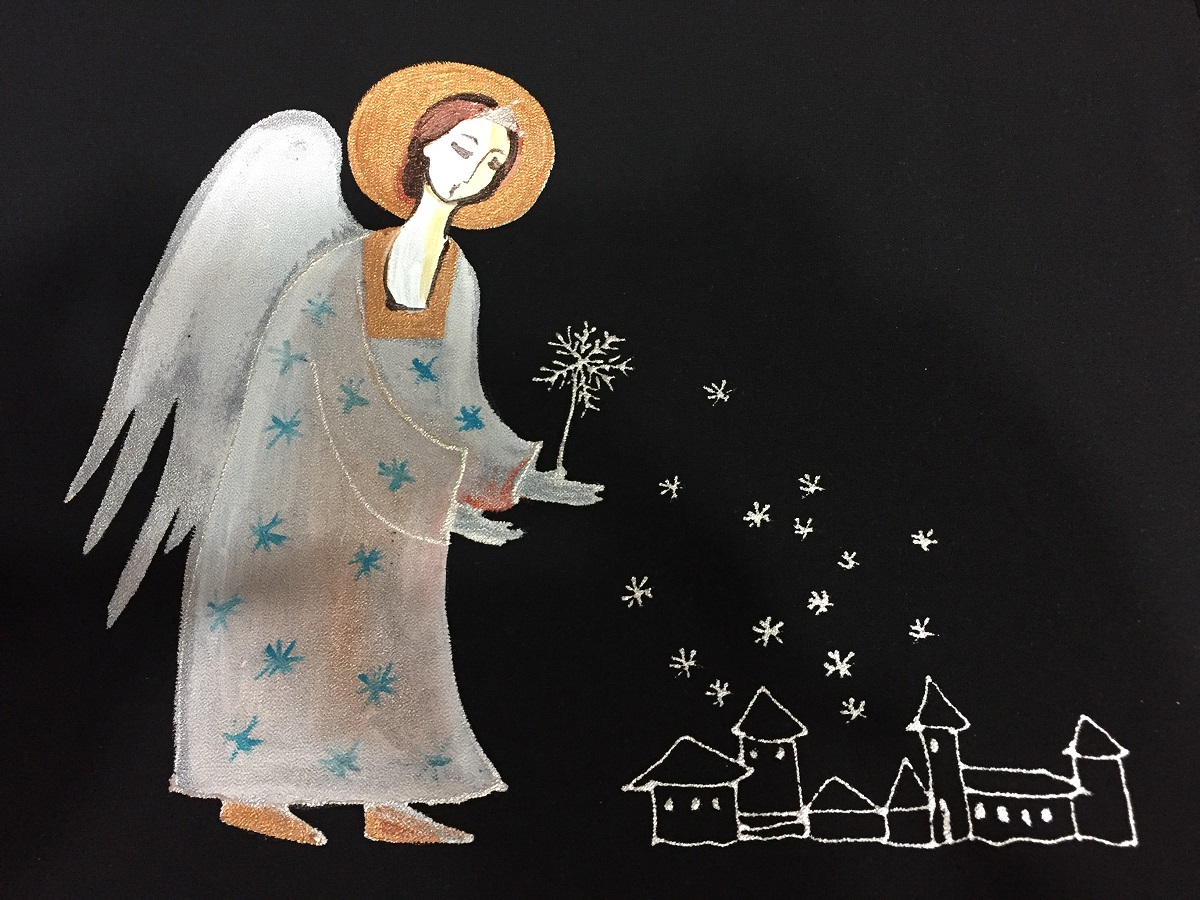 "You don't have to paint ordinary candles, bells, Christmas trees or even Santa Claus. For me and my clients, there are far more delightful symbols — for example, a pomegranate, an apple, or a tree of life. They symbolize fertility, luck and abundance. And this year I drew them on almost all the dresses.
"This year I depicted the ancient Armenian deity of the New Year – Amanor [ed. Amanor in ancient Armenian means New Year, "am" – year, "nor" – new] – and Vanatur, the god of hospitality, in my works. And I always explain to customers the symbolism that is in the traditions of celebrating the New Year in Armenia," says Siranush Nazanyan.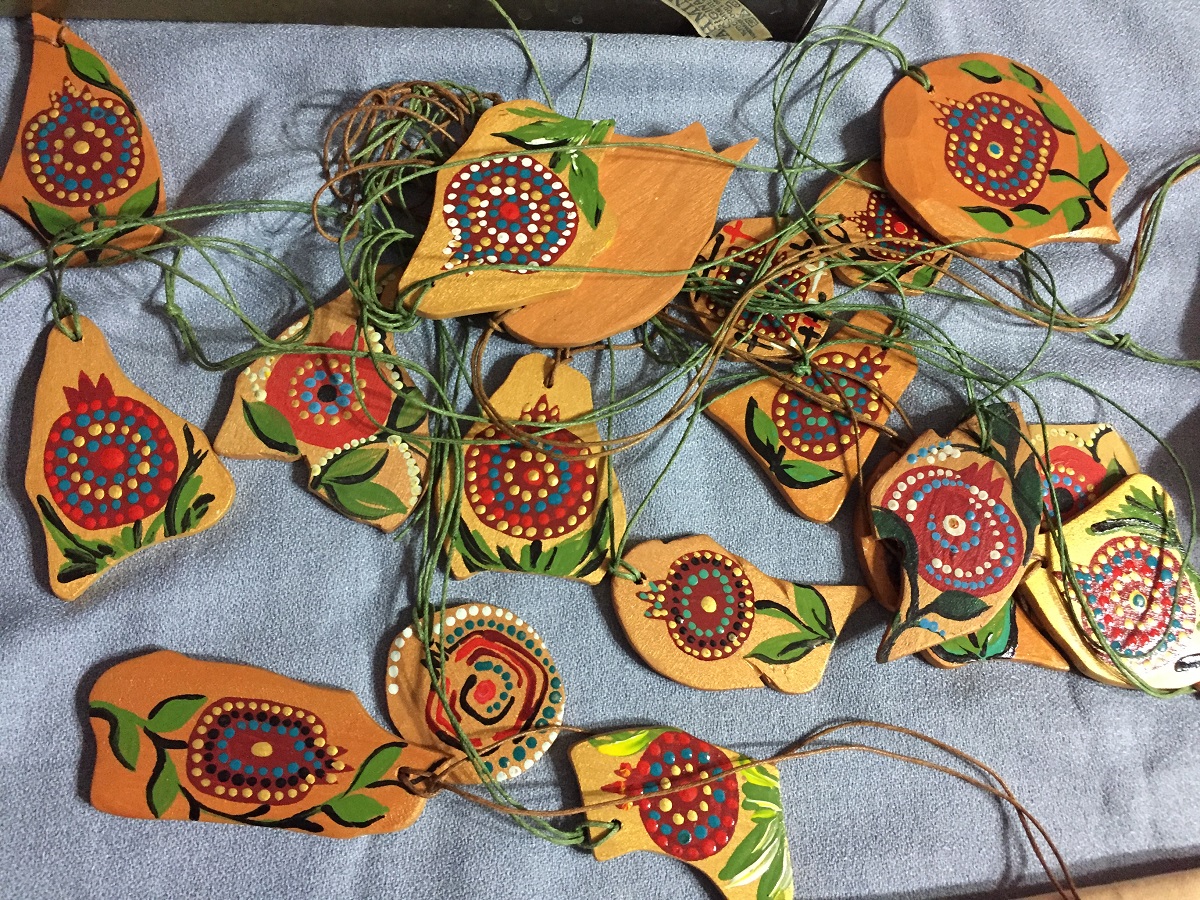 She turned her apartment into a workshop where people come to get gifts for the New Year.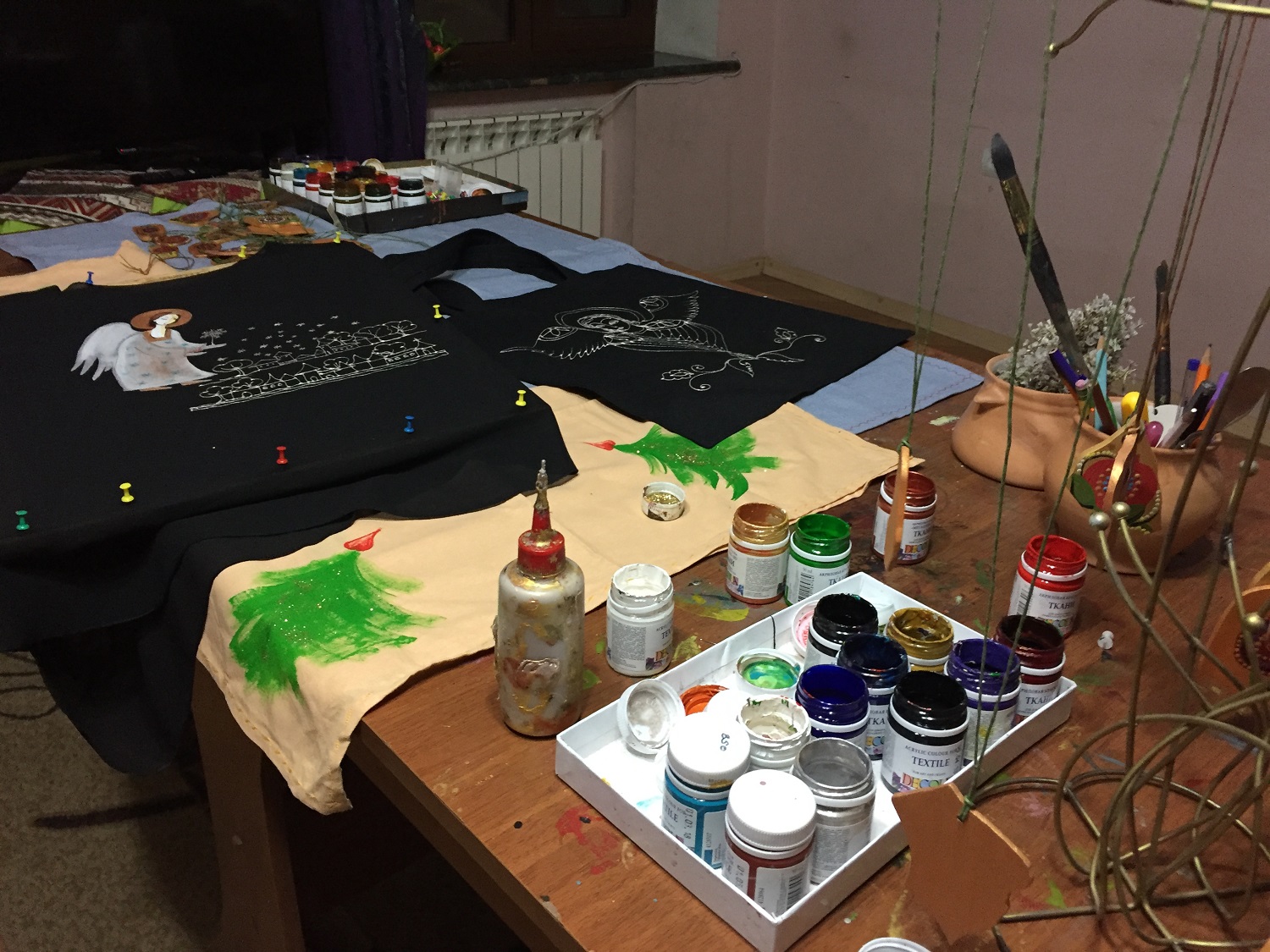 There are silk scarves, dresses and jackets decorated with patterns, bags with Santa Clauses, and wooden Christmas tree toys.
She says that she starts preparing for the holidays several months before:
"On the eve of the holidays, Christmas sales are organized in various exhibition halls, and I also bring my works there. This is one of those holidays that allows us to sell more of our handicrafts – and slightly improve the well-being of our families. Many women earn extra money like this," she says.
Siranush is a historian by profession. However, the salary of school teachers is low; she earns much more from her hobby.
For ten years now she has been fascinated with drawing on fabric, a hobby she took up in St Petersburg.
At first she painted silk fabrics and simply gave away her work to friends and relatives. Then she began to cooperate with the church, and received orders from exhibition halls and shops that liked her work.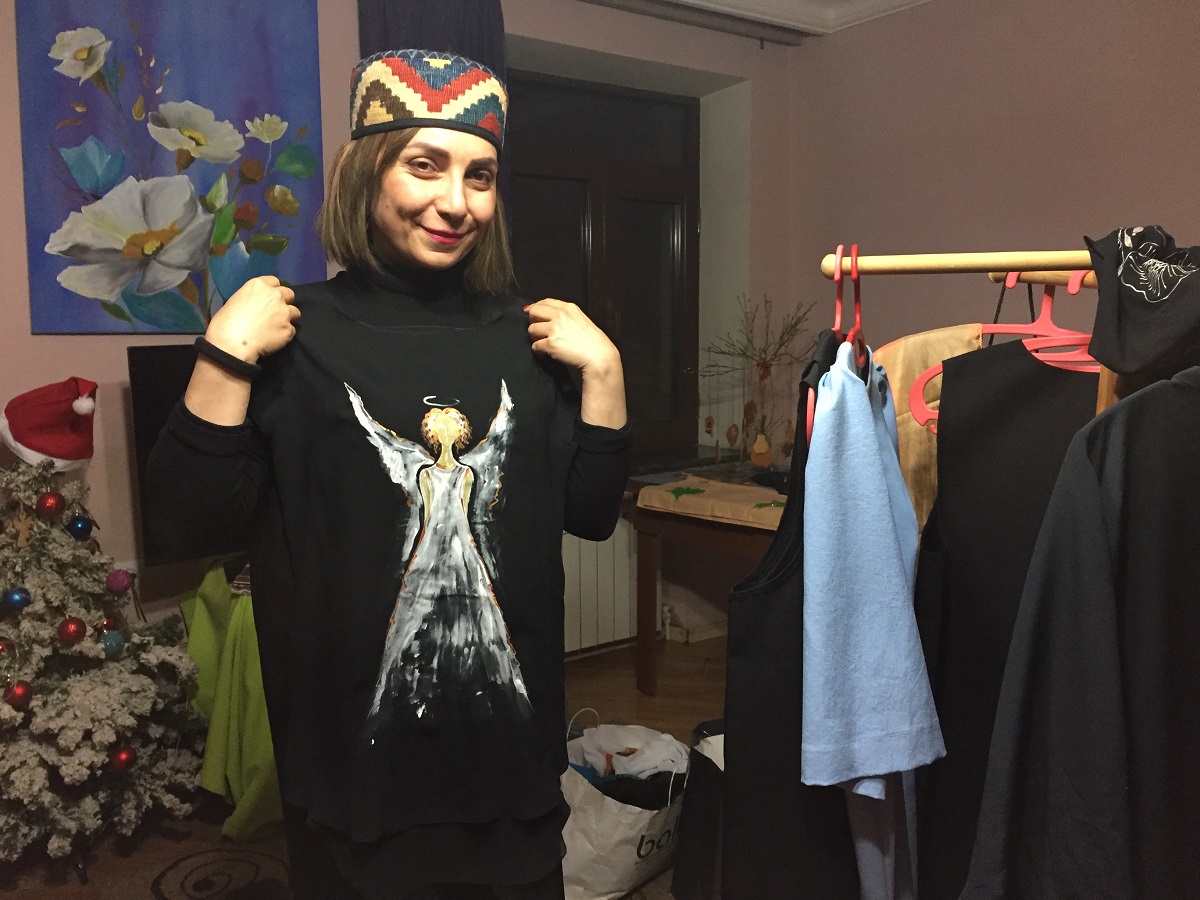 Now Siranush participates in various exhibitions and festivals, and is a member of the Association of Young Women and the Union of Women Entrepreneurs in Armenia. Her works are sold at the Cafesjian Centre for the Arts, which enjoys great prestige in the country.
She says that it takes 30 minutes to decorate one dress. She decorates about 30 dresses per month, as well as a variety of bags, scarves and Christmas tree decorations.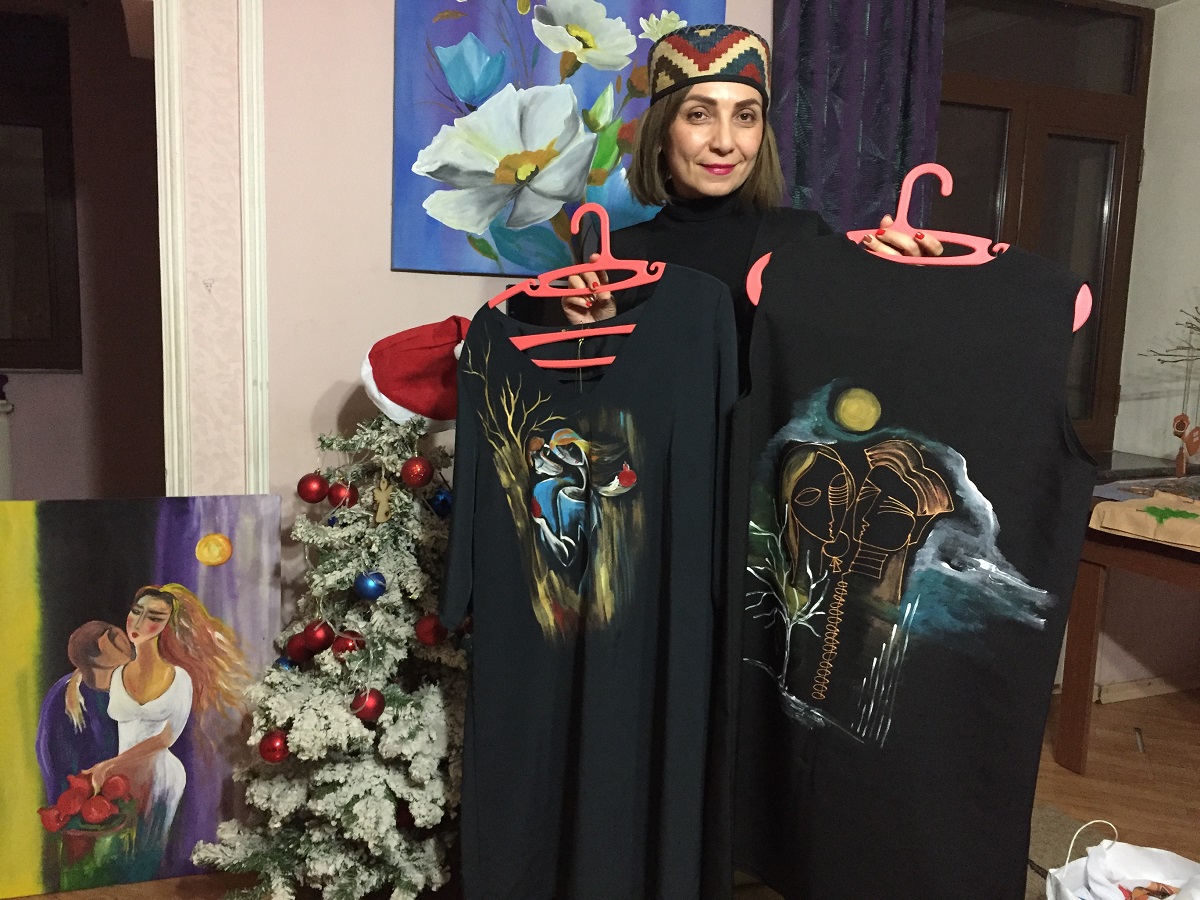 "I work quickly – but I have to wait for the paint to dry to apply the next layer. This is a business, and I am pleased when people leave satisfied. And when I see someone on the street in a dress that I decorated myself, I can barely restrain myself from shouting out loudly: "Hurray, that is my dress!"