Photo report: Tbilisi opposition protest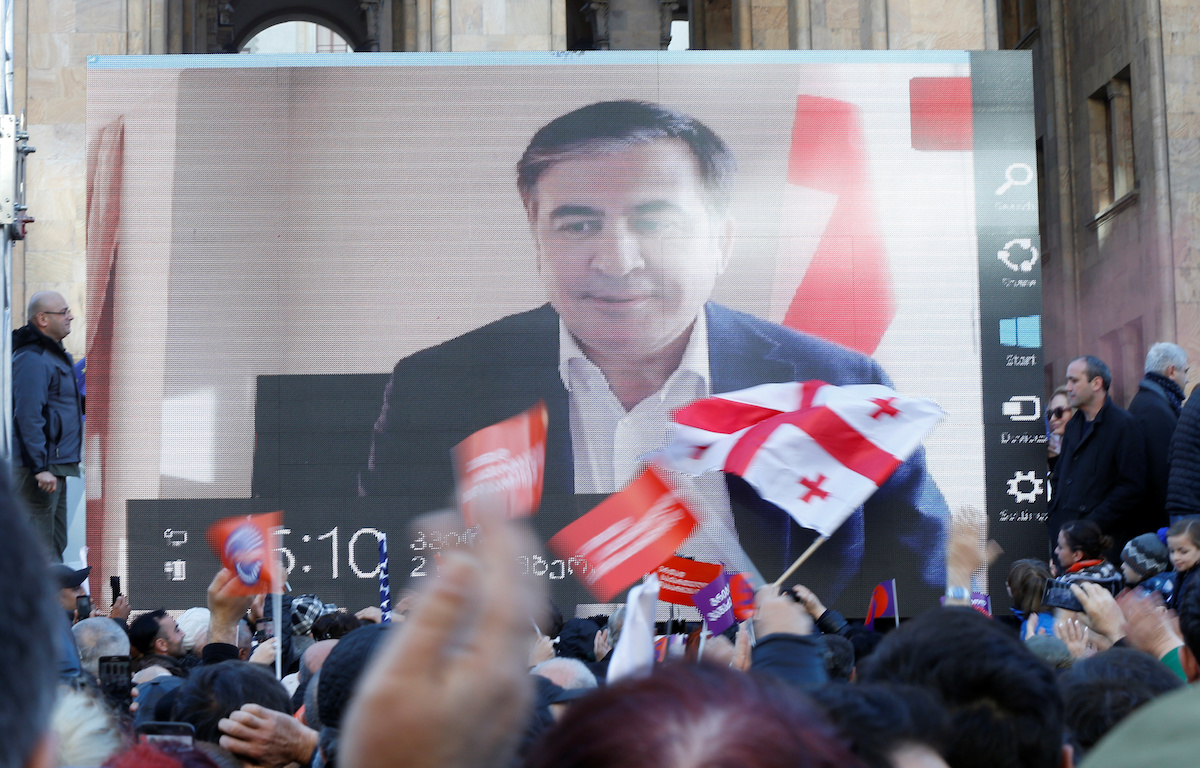 Several thousand opposition supporters gathered on Rustaveli Avenue near the parliament building on Sunday.
The opposition does not recognize the victory of government-supported candidate Salome Zourabichvili in the presidential elections. Snap parliamentary elections were also demanded.
• Who is Salome Zurabishvili, Georgia's new president
• United opposition refuses to recognize election results in Georgia, calls for public to go out onto streets
• International observers: Georgian elections were competitive, but not fair
United opposition presidential candidate Grigol Vashadze told the crowds that the opposition intends to protest the election results in court.
"Our lawyers are preparing a lawsuit which we will take to court. The goal is to have the results of the election voided. We will not accept the current situation," Grigol Vashadze said.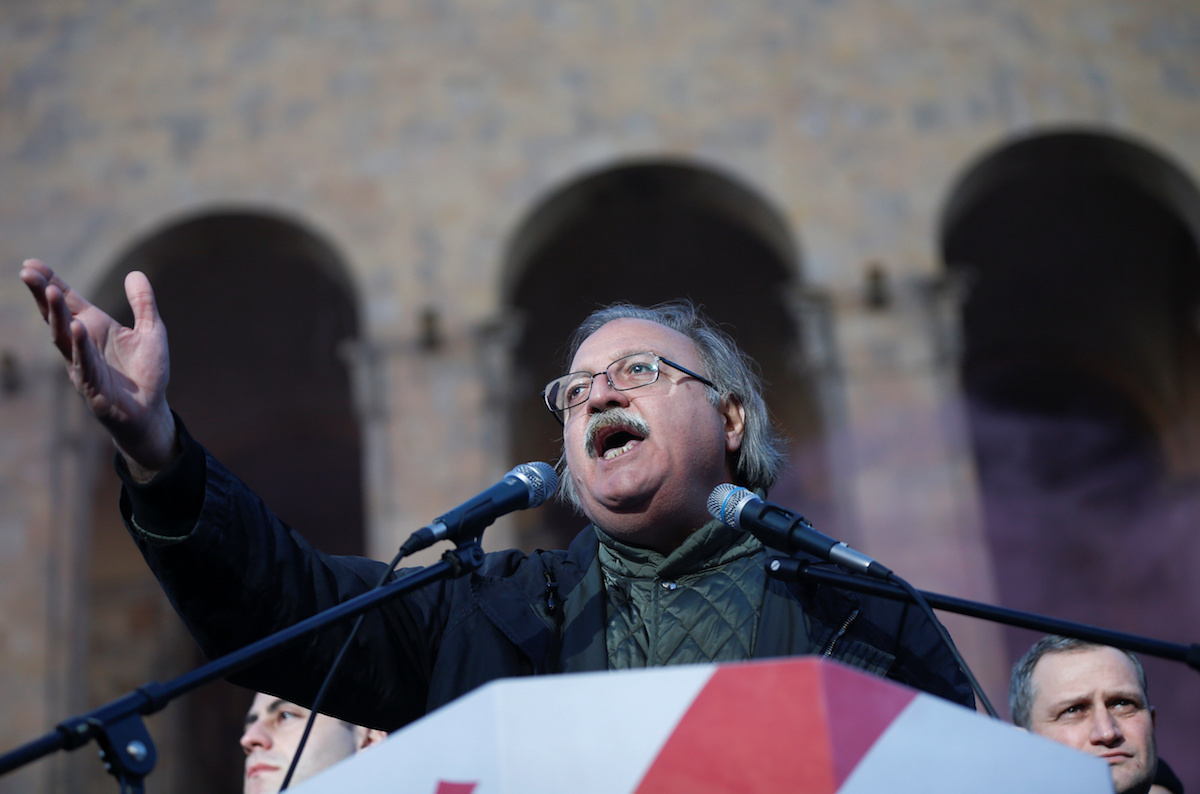 He suggested that the authorities create a working group to overcome the crisis. At the same time, he gave them until 16 December to do so.
"Under civilian control, in a civilized, European-style, constitutional manner, together in a legal framework, we will emerge from the political crisis."
Vashadze informed the supporters who gathered of the opposition's demands:
•  snap parliamentary elections;
•  a change in the electoral system: the opposition demands that elections be held only according to the proportional system, and the majority system should be abolished. The same recommendations come from international experts. The government is only willing to change the law for the 2024 elections, not for the 2020 elections;
•   the abolition of district electoral commissions, which, according to the opposition, are tools used for falsifying elections.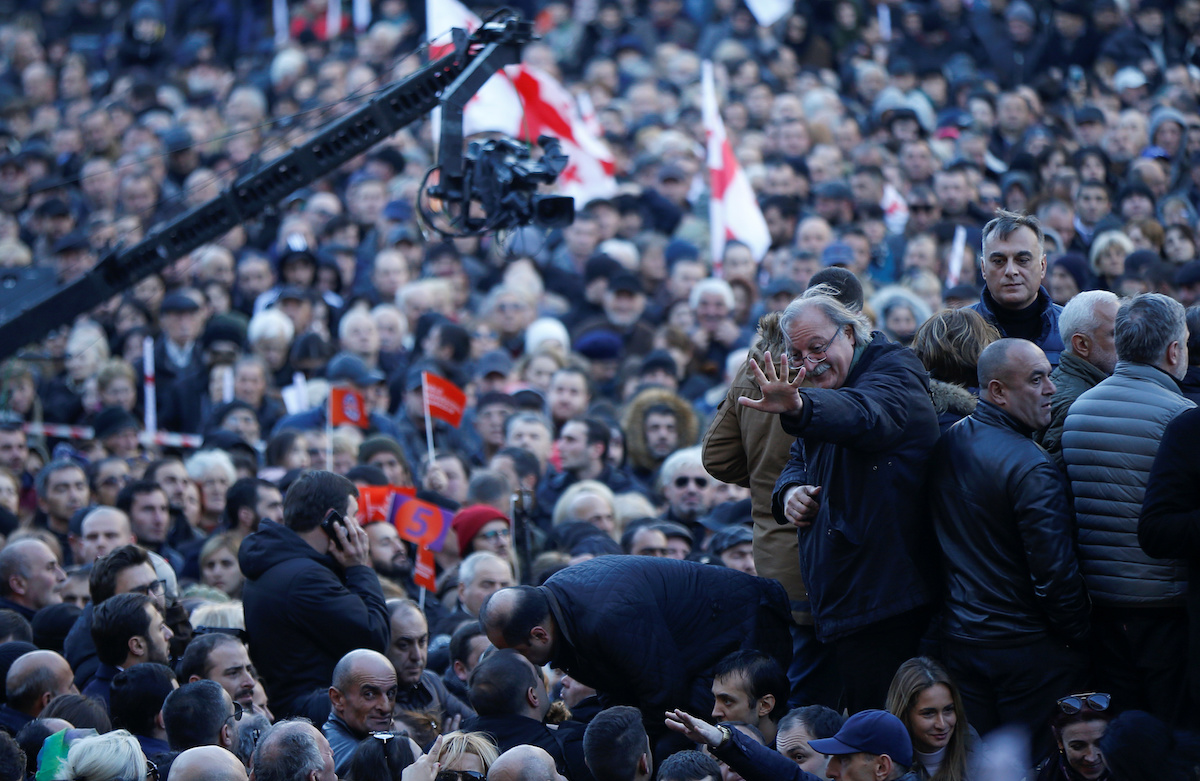 Mikheil Saakashvili also addressed the rally participants from Holland via Skype. Though not in Georgia, he is actively involved in the political processes of Georgia.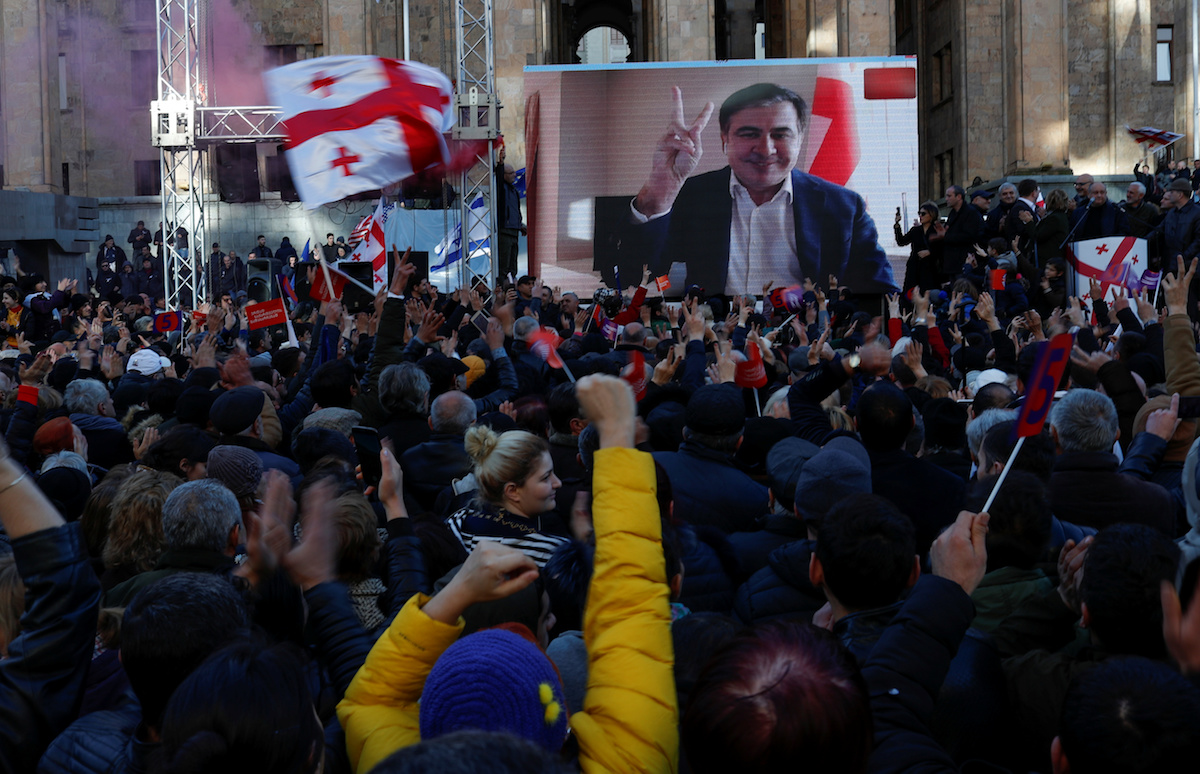 Saakashvili was the first to appeal to the opposition not to recognize the election results and to demand early parliamentary elections.
After the polling stations closed on 28 November and it became known that opposition candidate Grigol Vashadze had been defeated, Saakashvili went live on Rustavi-2 and called on the population not to accept the election results, and to disobey the police and army.
Later, Saakashvili softened his rhetoric, but continues to assert that the Georgian people should start to fight for early elections.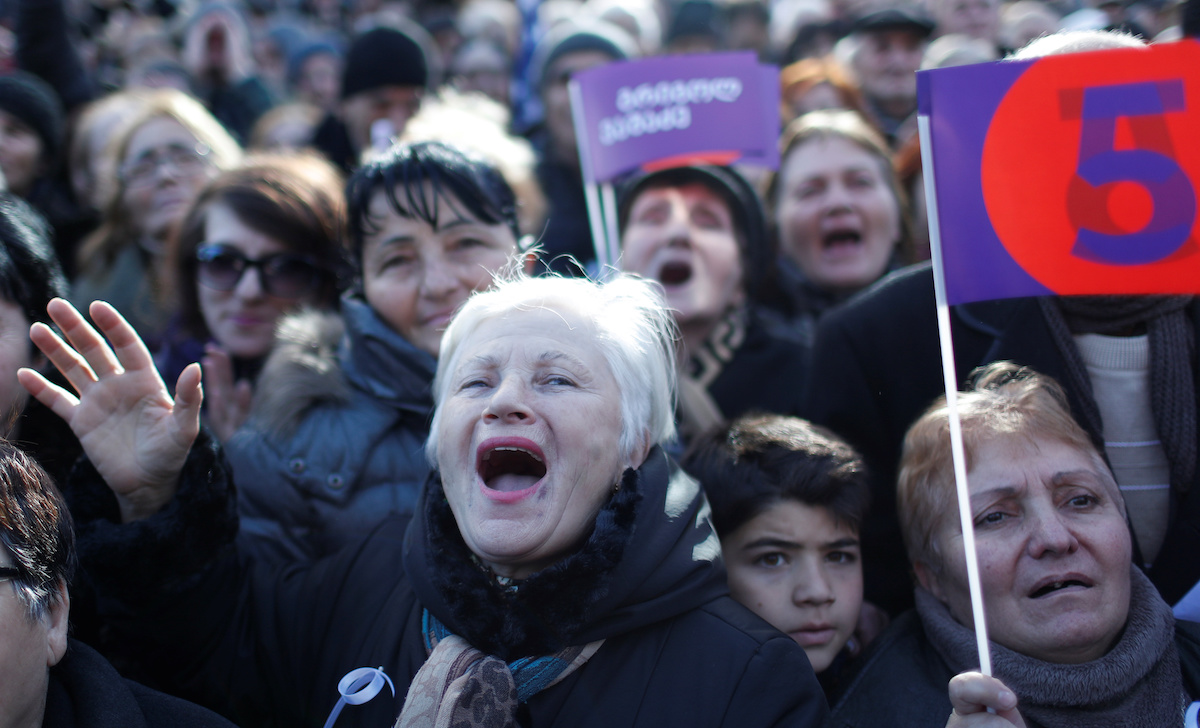 "In this fight I am among my peers. I am only one of you. I have no complaints. I want you to know that as soon as you need me, as soon as you call me, at that very moment I will stand next to you, stand next to our leaders, next to our youth, for the sake of Georgia," said Saakashvili.
The former president of Georgia now lives in Holland. Several criminal cases have been launched against him in Georgia. The opposition plans to protest continuously until its demands are met.