Ten grisly examples of how "patriotism" is enforced in Russia

Patriotism and punishment in Russia
Ten ugly incidents in Russia that took place over the past week, which independent Russian publications call the "tip of the iceberg" in the established punitive system for instilling patriotism in citizens, starting from school.
1.
In the Tula region, the father of a sixth-grader who drew an anti-war drawing was arrested. A criminal case has been initiated on "repeated discrediting of the Russian army" against Alexei Moskalev. His daughter was taken to an orphanage.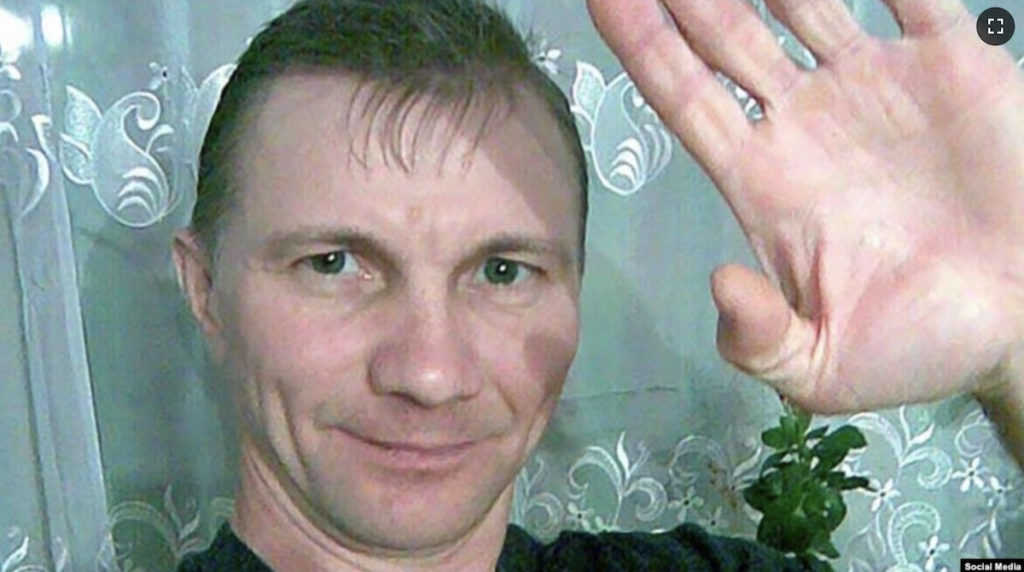 2.
In the Perm region, a teacher promised an eighth-grader a bullet in the head because he was late for a Defender of the Fatherland Day observance on February 23. "Bastard who has no patriotism, a traitor, of whom there are plenty in Ukraine, get out of here" she told him. The video of this conversation is worth watching:
3.

In Barnaul, on the anniversary of the war in Ukraine, a schoolgirl brought a plaque, flowers and a toy to the Alley of Glory in the city center in memory of the dead Ukrainians. A case was opened against her mother for failure to fulfill parental duties, and all computers and telephones were confiscated from the house.
---
---
4.

Navalny's ally, Lyubov Sobol, posted a video from a Moscow school showing a masked Wagner mercenary speaking to high school students and inviting them to join the ranks of PMCs, as they need "strong and promising recruits."
5.

The Moscow Friendship University arranged a traditional "exhibition of compatriots", where, among other things, Ukrainians were represented under the Ukrainian flag. The Ministry of Education stated that it considers "it is unacceptable to fly the flags of the neo-Nazi regime, which has nothing to do with the popularization of the true culture of 'Little Russia'."
An official investigation has begun, and students wrote an indignant open letter.
6.

A 17-year-old athlete in Nizhny Novgorod staged a solo protest with a banner reading "No to war, no to madness."
Denis Bushuev was fined $700 (in rubles). During an educational conversation with teachers, he was advised "to go to the hospital to visit our boys whom the Ukrainians castrated" and not to read the independent press, because "they lie about Russia."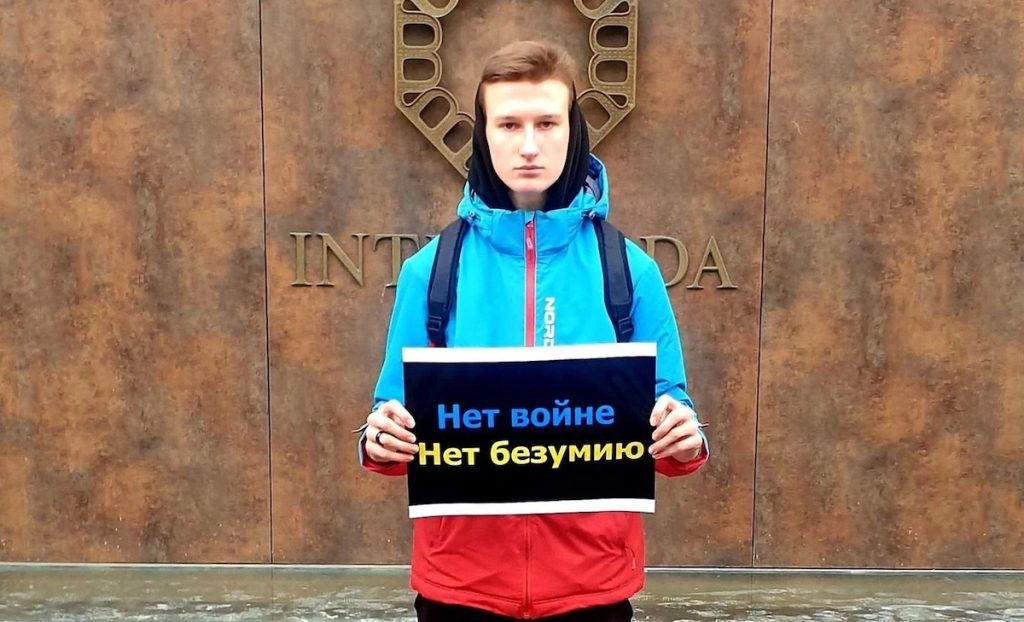 7.

In the Belgorod region, the head of local volunteers ratted on Dozhd correspondents to the police, calling them traitors. He advised the policeto "make a example" of them. One journalist was kept in the police station for three hours at gunpoint, after which he was forced to delete all material.
8.

Nine years in prison for the administrator of the Protest MGU Telegram channel, Dmitry Ivanov, in the case of "fakes" about the Russian army.
His posts concerned the death of Ukrainian civilians, the destruction of buildings, significant losses to Russian aviation, the destruction of a maternity hospital in Mariupol by Russian troops, and war crimes in Bucha and Irpen. A finals student, he has been under arrest since May, and as a result was not able to defend his diploma or graduate from university.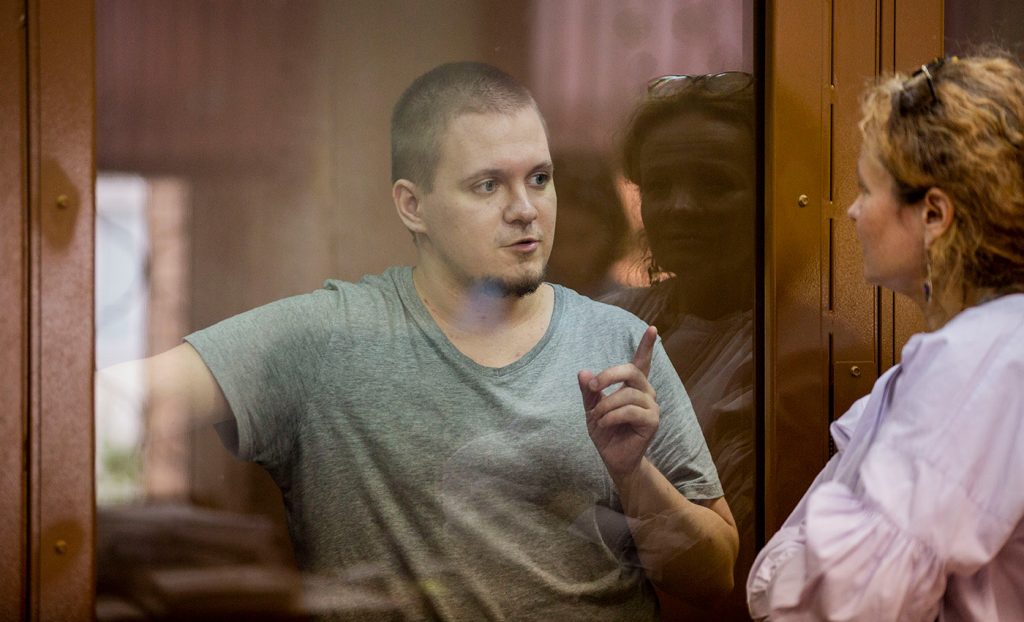 9.

Cellmates in a Moscow detention center forcibly shaved a mohawk onto the head of 18-year-old activist Maksim Lypkan.
He was arrested after he gave an interview to Radio Liberty, and is accused of spreading fake news. According to his lawyer, those inside the prison are threatening to "make [Lypkan] their b*tch" while in captivity.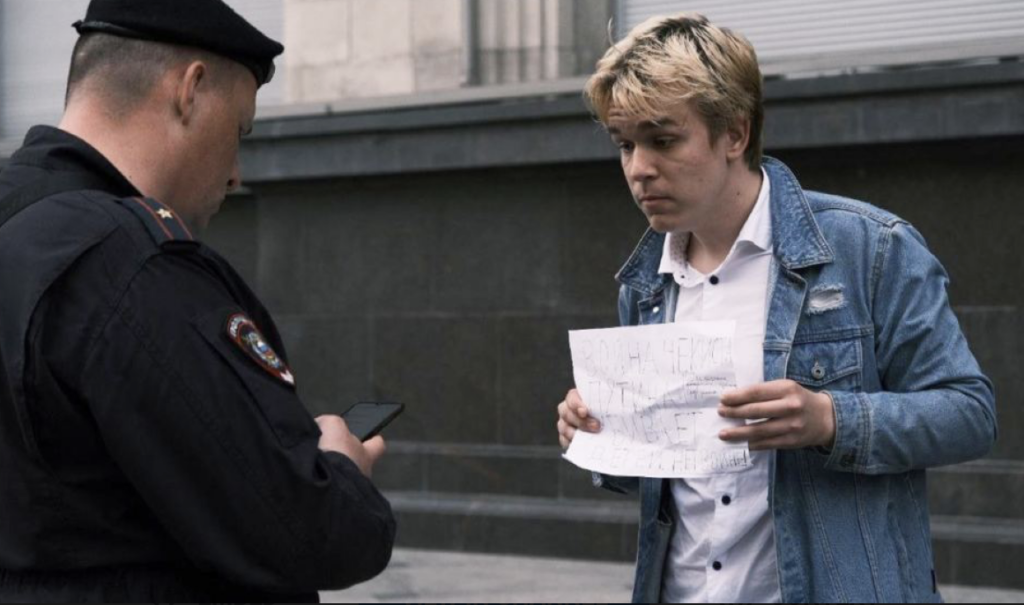 10.

It is also reported that Russian citizens are being denied treatment in foreign clinics, and their property rights and assets are being brought into question.