Large-scale actions held in Tbilisi and Yerevan in support of Ukraine and against Russia. Video and photo

Anti-Russia protests
Marches and large-scale protests in Tbilisi and Yerevan marked the tragic date of February 24, exactly one year since the start of Russia's military invasion of Ukraine. Video and photo reports from the two capitals.
YEREVAN

A torchlight procession was held in Yerevan in support of Ukraine under the slogans "Armenia without Putin", "Russia is the enemy".
TBILISI
YEREVAN

"The war has claimed thousands of lives, and Putin will bring more grief upon the world for the sake of imperialism. Our rally is one of solidarity. We must understand what consequences the defeat of Ukraine would have for us. Armenia would become a Russian province," Garegin Chukaszyan, one of the organizers, said.
In front of the Russian embassy in Yerevan, a poster depicting Russian President Vladimir Putin was burned to cries of "Farewell, filthy Russia!".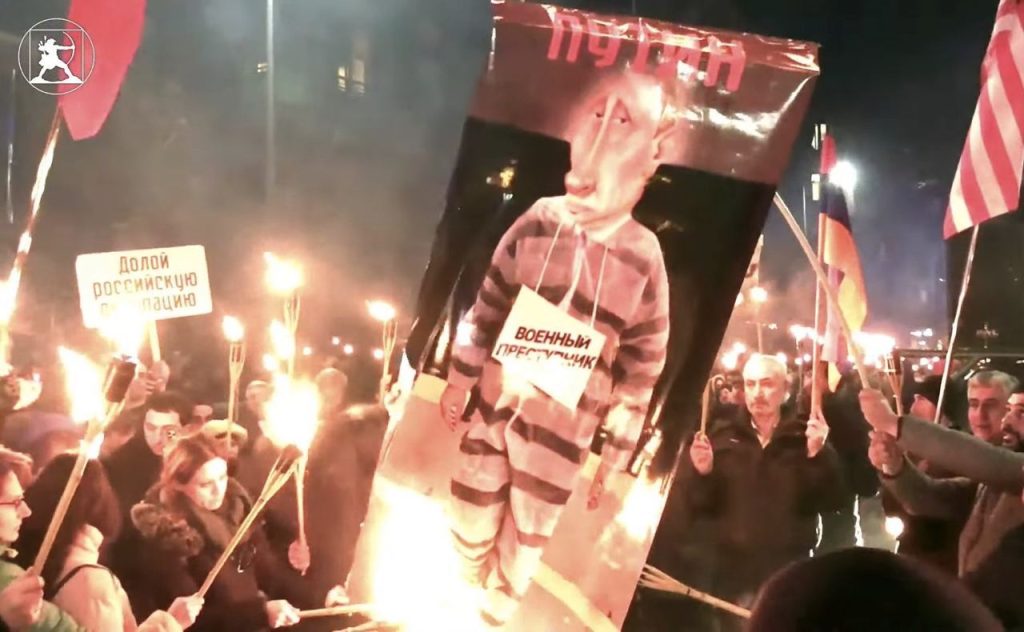 ---
---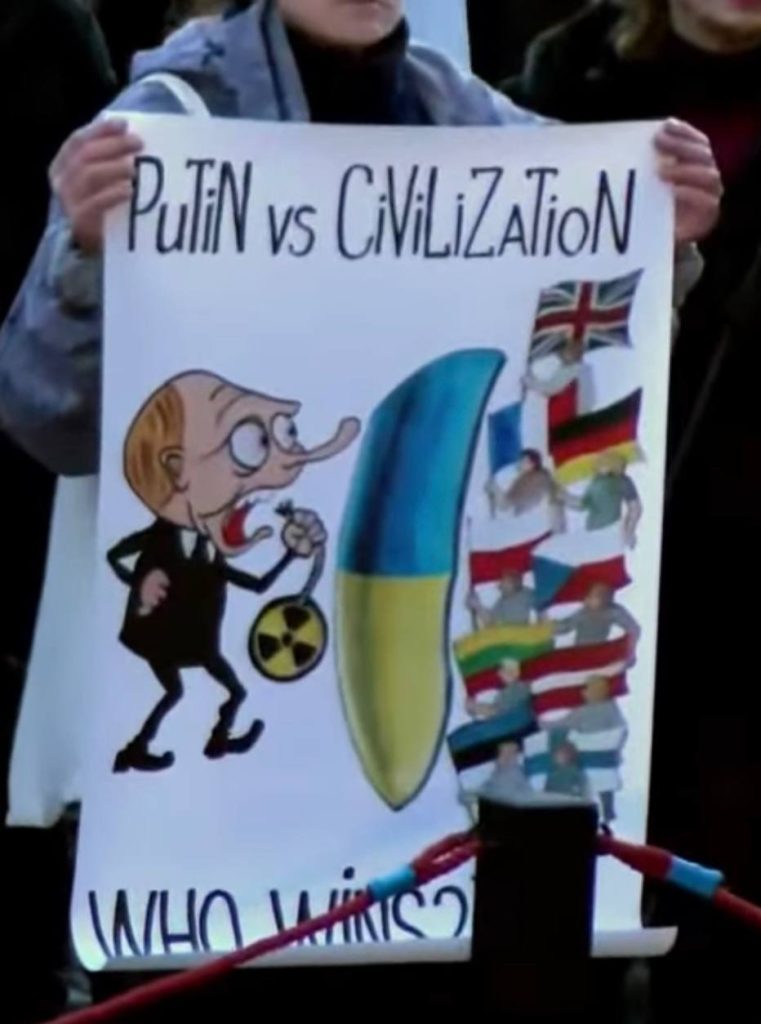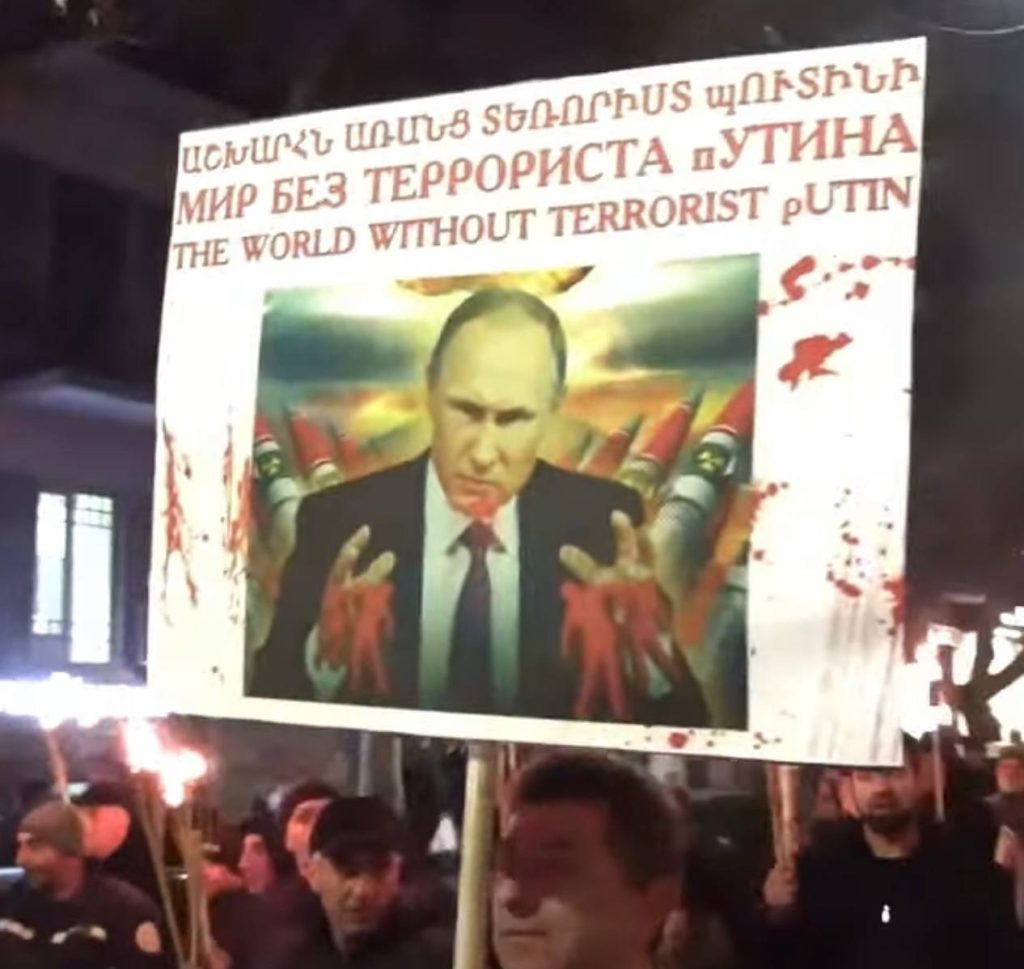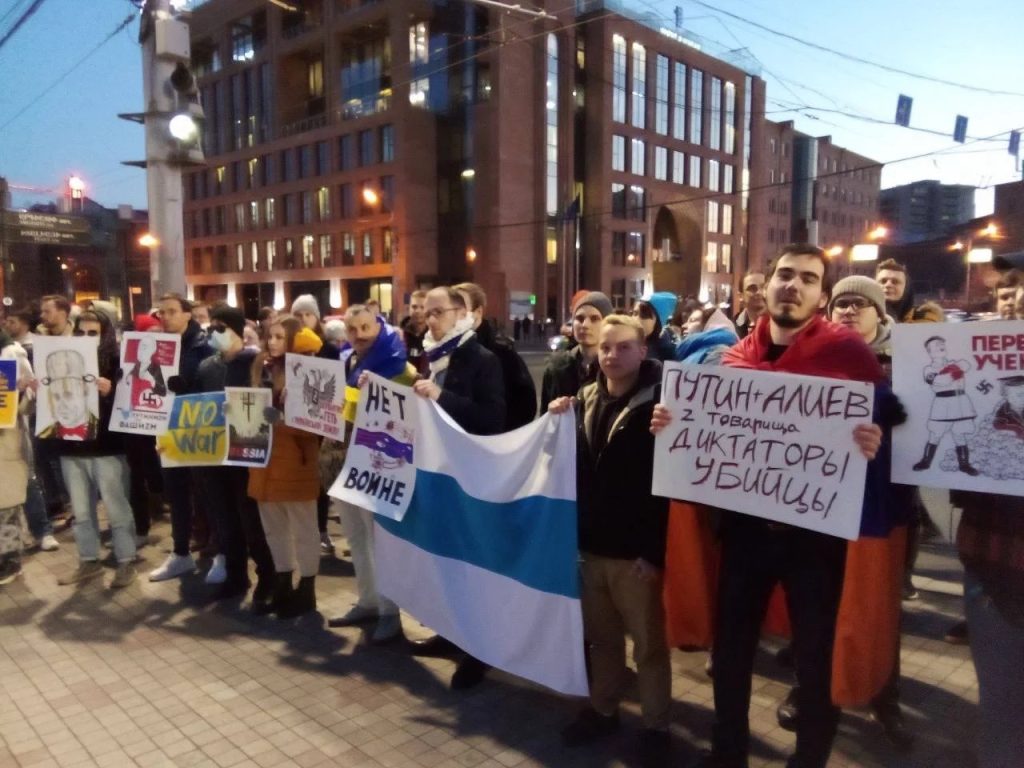 TBILISI

Several thousand gathered on February 24 for a rally of solidarity with Ukraine near the parliament building in Tbilisi under the sloga "This is Georgia – Glory to the Heroes!"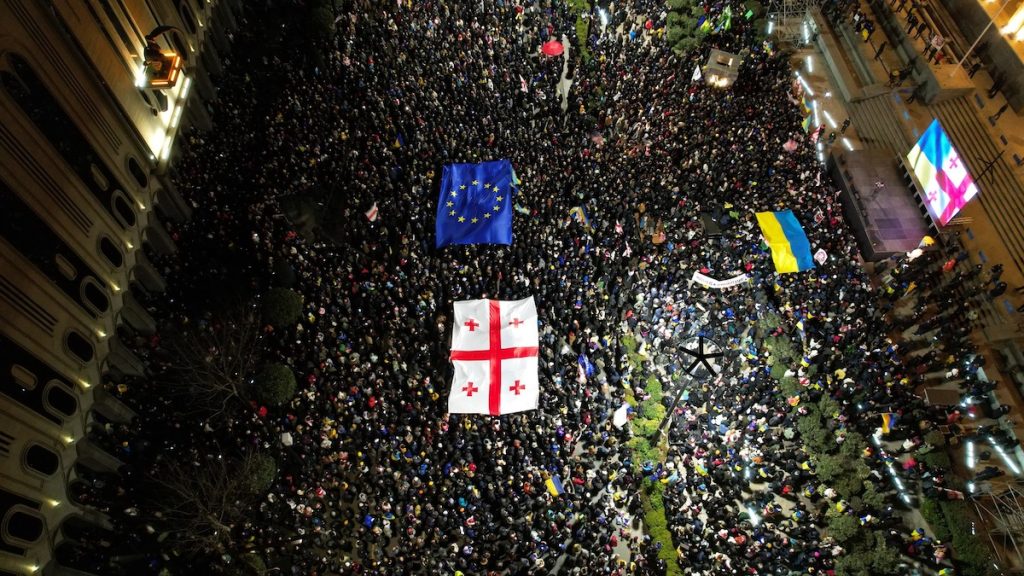 Ukrainians who left their country and now live in Tbilisi marched along Rustaveli Avenue and joined the protest in front of the parliament.
Kyiv Mayor Vitali Klitschko addressed the rally participants from a monitor installed on the stage. "You know better than anyone what Russian aggression is, what suffering, death and destruction it brings. How Russia is trying to occupy neighboring countries. We honor the memory of 36 brave Georgians who died for Ukraine since the beginning of the full-scale invasion of Russian barbarians," he said.
The names of the Georgian fighters who died in Ukraine were read out and their memory was honored with a minute of silence.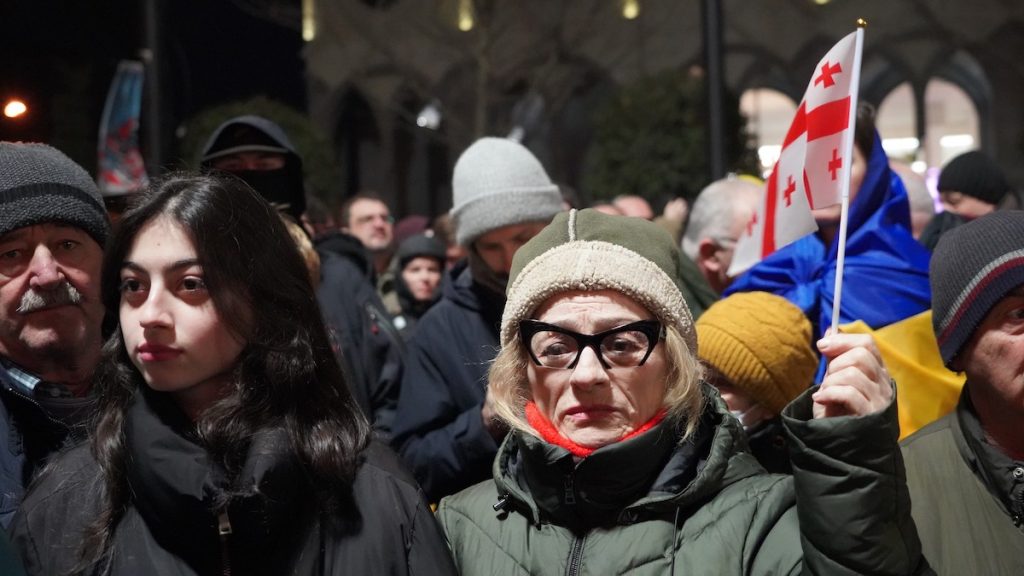 The speakers criticized the Georgian authorities for their "treacherous position towards Ukraine and their people." The leader of the opposition Strategy Agmashenebeli party, Giorgi Vashadze, evoked thunderous applause when he said that "contrary to the pro-Russian position of the authorities, with this action of thousands of people, Georgia has shown the whole world that it stands with Ukraine and its place in NATO and the European Union."