Abkhazian president does not accept opposition demands; opposition plans more protests
Opposition in Abkhazia launches series of protests
"The authorities had no need to escalate the situation. Nobody likes what is happening in Abkhazia today. We are announcing a series of protests, where we will legally seek to make this anti-social government go away," the leader of the Abkhaz opposition, Adgur Ardzinba, said on May 30, addressing several thousand people who had gathered for a rally on the square near the Drama Theater in Sukhum.
\The authorities feared that the ultimate goal of the opposition was to seize a complex of government buildings in order to force President Aslan Bzhaniya to resign.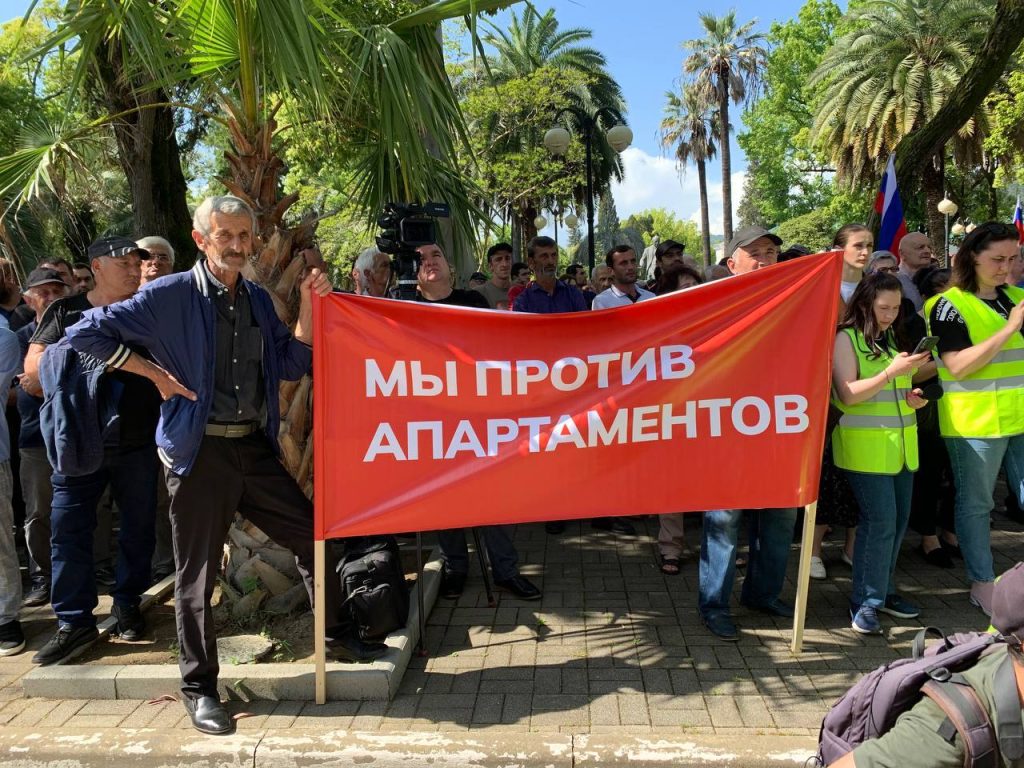 "For the sake of peace in the country, today we did not demand his (the president's) resignation. We hope that he will learn a lesson, realize the perniciousness of his policies and, as a sign of compromise, dismiss the Cabinet of Ministers which has failed in every sense. And he start a dialogue with all citizens, not dividing us into friends and foes," Adgur Ardzinba said.
However, there are no signs yet that the president is ready for such a dialogue.
Aslan Bzhaniya did not come out to the audience, despite their calls. He met with only three representatives of the opposition, who brought him their resolution. The delegation included Timur Gulia, Said Butba and Vianor Ashba.
Returning from the meeting, the delegates reported that the president did not plan to fulfill the demands of the protesters "due to various circumstances."
---
---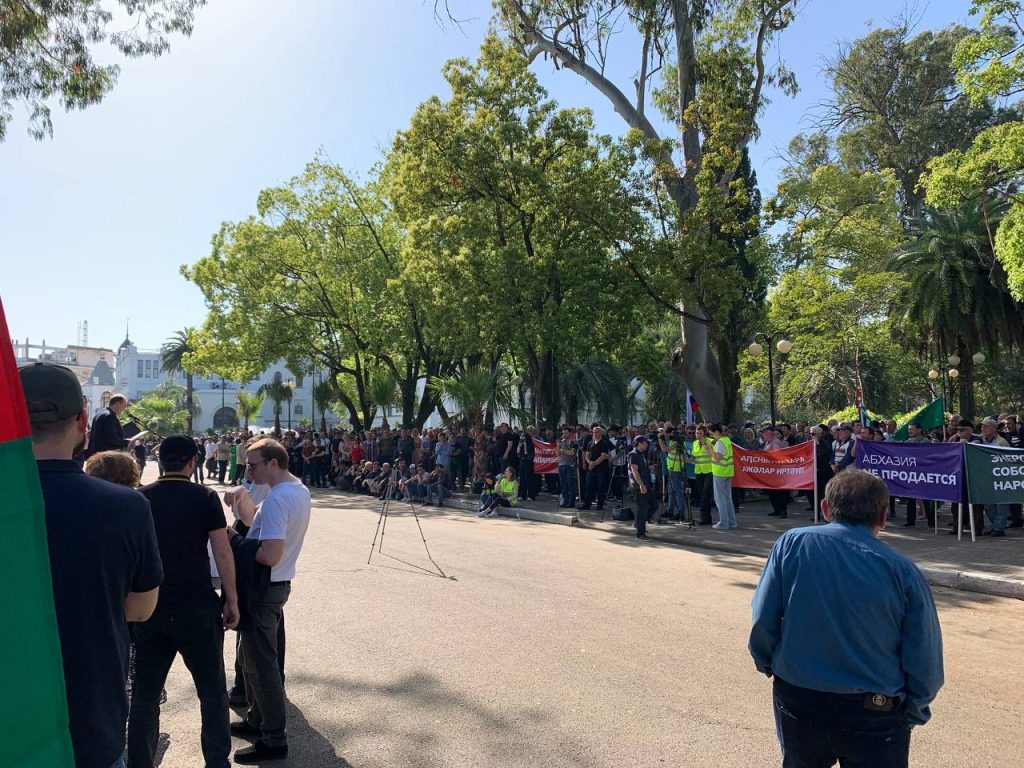 What were the demands of the opposition?
The resolution includes the following points:
Establishment of a Reform Council under the President, which will take part in the creation of a strategy for solving national problems for the next two years. The Council should include representatives of various social forces and experts.
Cancellation of the order on liberalization of trade with Georgia.
Cancellation of the Cabinet of Ministers resolution on the increase in electricity tariffs.
Withdrawal from the Parliament of the agreement on the transfer of the Pitsunda estate to Russia.
Public rejection of plans to submit to Parliament a bill on the legal status of apartments and apart-hotels.
Public rejection of plans for the privatization of the energy system by private capital.
Public guarantees that the agreement between Abkhazia and Russia on the recognition of judicial and arbitral decisions on economic cases will not be sent to Parliament for ratification.
Establishment of an expert commission for the development of the town-planning code of Sukhum.
If the demands are not accepted, then the country's current leadership will be considered "hostile to the national interests of the people of Abkhazia," the resolution says.
In this case, opposition representatives intend to take measures "to prevent the loss of Abkhazian statehood."
The document was signed by representatives of the following associations: the Abkhaz People's Movement, "Aruaa", "Apsny", "Unity", "Aamta", the Union of Veterans and Youth, "Aiaaira".
The protest is over, but participants have not dispersed
---
Toponyms, terminology, views and opinions expressed by the author are theirs alone and do not necessarily reflect the views and opinions of JAMnews or any employees thereof. JAMnews reserves the right to delete comments it considers to be offensive, inflammatory, threatening or otherwise unacceptable