Abkhazia enraged after activists arrested for displaying independence posters
Activists arrested in Abkhazia
Several young people were arrested on May 4 in Abkhazia for hanging posters around the city with quotes from famous people expressing support for the independence of Abkhazia. They were charged with hooliganism. This has caused significant indignation among Abkhazian society.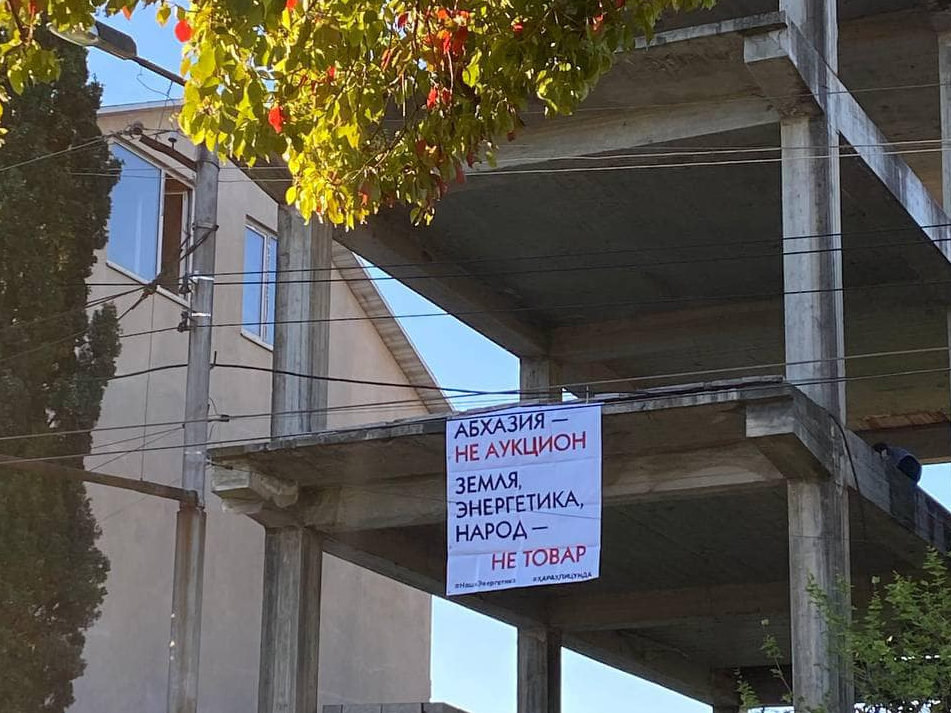 The Kara KhPitsunda ("Our Pitsunda") movement has since the fall of 2022 been protesting the transfer of the Pitsunda estate and its vast adjacent woodland territory to Russia.
---
---
Members of the group started putting up posters early in the morning. They contain quotes from the first president of Abkhazia, Vladislav Ardzinba, the famous writer Fazil Iskander, and other Abkhazian notables.
There was also a poster with a quote from current President Aslan Bzhaniya: "There can be no talk of any form of selling land in Abkhazia."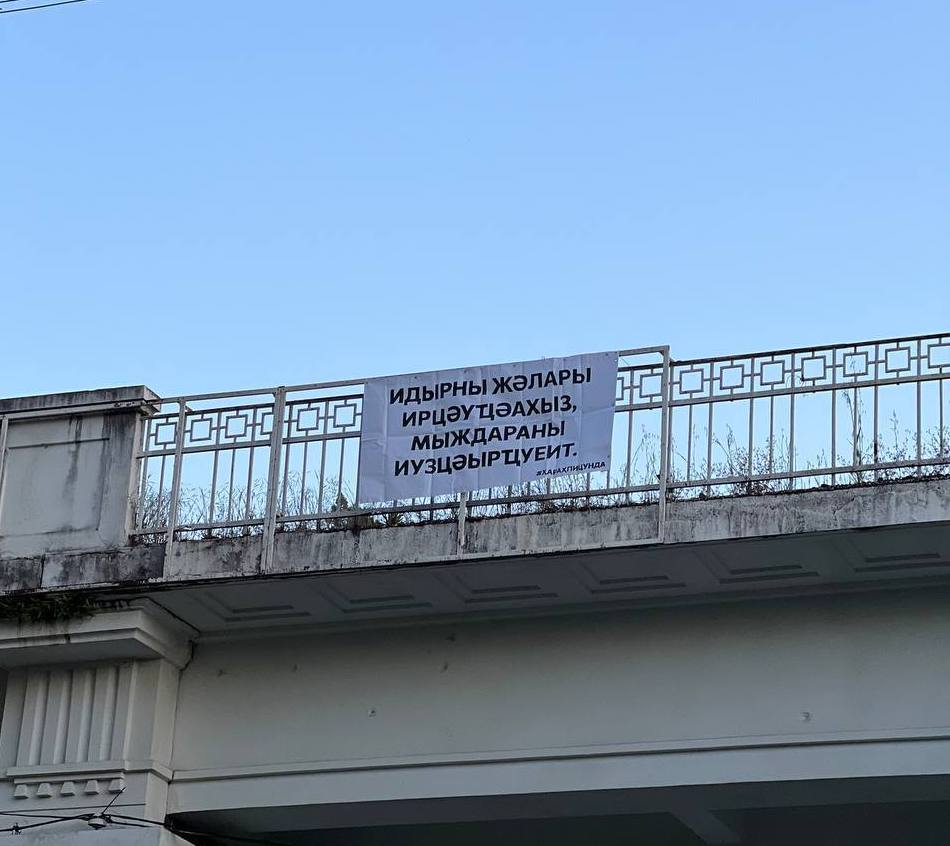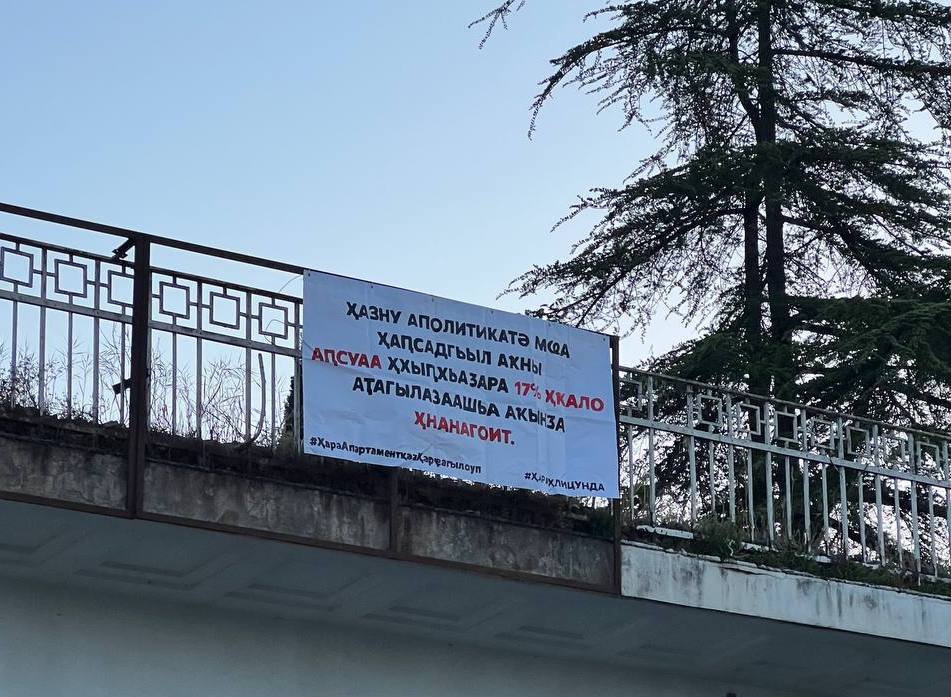 Initially several people were engaged in the distribution of posters. Police arrested one of them, who in reality did not even have time to hang a single poster.
The young men were arrested by criminal investigation officers who were following their car. Kara KhPitsunda themselves do not consider this a coincidence and believe they were being watched from the start.
After spending six hours in the police department, they were released.
The charge of petty hooliganism provides for an administrative liability of 120 rubles (less than two dollars). In a private conversation, officials say that they had to obtain permission from the city authorities to place posters in a public place.
Commentary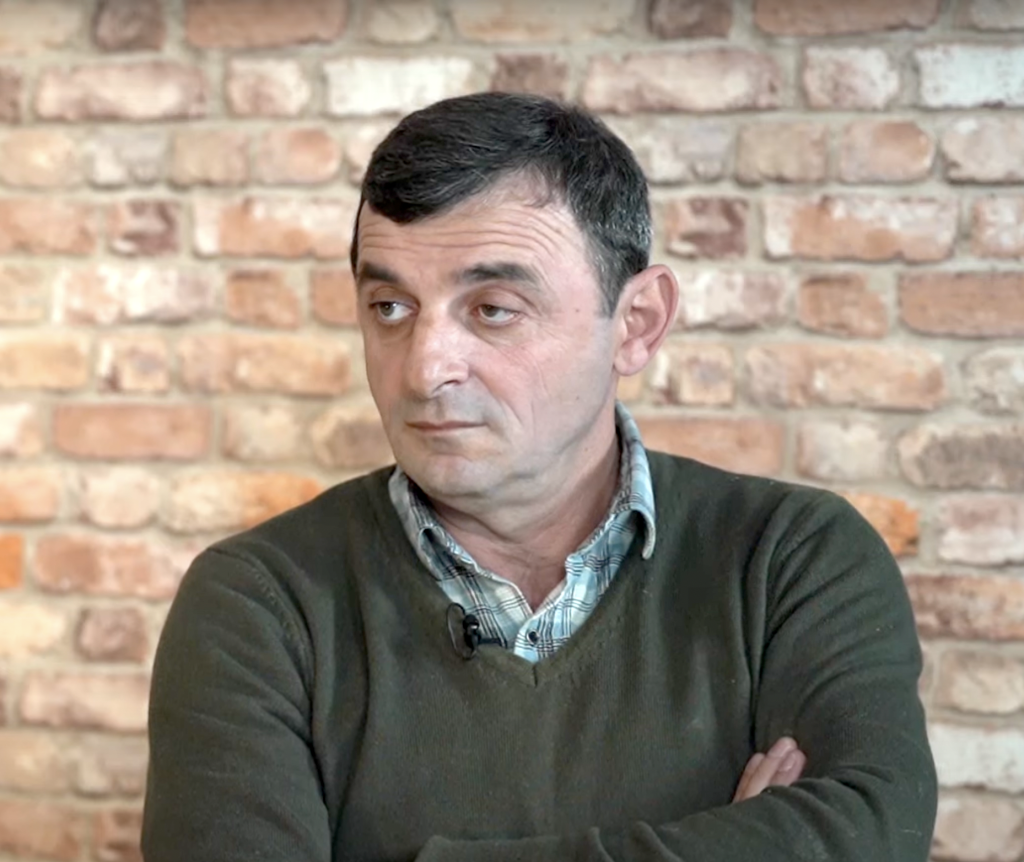 Inal Khashig, editor of JAMnews in Abkhazia, editor of Chegemskaya Pravda

Officials are trying hard to pretend that there is no politics in the arrest of young activists. But this policy is visible to the naked eye from all angles.
When at night police purposefully go after your car and arrest you for posters with quotes from famous people, where there is not even a hint of any extremism. Then you are brought to the police station and even the Minister of the Interior shows up.
Only the naive would believe this is not politics.
The authorities give away half of the famous Pitsunda estate along with the Abkhazian jurisdiction. The President is making plans for the mass settlement of Abkhazia by foreign citizens. The government is ready to give the entire energy system to foreign investors for next to nothing.
In this context, calls by young people to appreciate the sovereignty of the country look like a great challenge and danger to the authorities.
After all, it is really absurd to arrest and fine young people for hanging posters with a quote from Vladislav Ardzinba, who stands at the origins of this state, where the main idea is to love your people and your state.
But now it is considered an administrative violation. That is, if tomorrow someone hangs a banner "Long live the Republic of Abkhazia" on their fence, can they be held administratively liable?
Perhaps it will then even be a criminal offense.
---
Terms, place names, opinions and ideas suggested by the author of the publication are her / his own and do not necessarily coincide with the opinions and ideas of JAMnews or its individual employees. JAMnews reserves the right to remove comments on posts that are deemed offensive, threatening, violent or otherwise ethically unacceptable.