Op-ed: What's more important for Abkhazia – confiscating weapons or anti-corruption laws?
Writer Astamur Kakaliya was nominated as a presidential candidate in Abkhazia in the fall of 2019. He is known for leading an initiative group to promote Article 20 of the UN against corruption and for recognising illegal enrichment as a criminal offense.
•Has Abkhazia's war on corruption finally taken off?
In his blog on Facebook, he criticises a society that is easily distracted by heated discussions of short-term topics, rather than trying to achieve the really important thing – the adoption of a law against corruption in the government. 
In particular, one of the topics discussed on social media in Abkhazia is the need to confiscate weapons from the population against the backdrop of a crime spike. 
Now the situation there looks like that almost everyone has access to weapons and this is not controlled in any way.
•Weapon ownership in Abkhazia and its connection to a growth in crime
•Is there oil in Abkhazia? – why it's such a controversial issue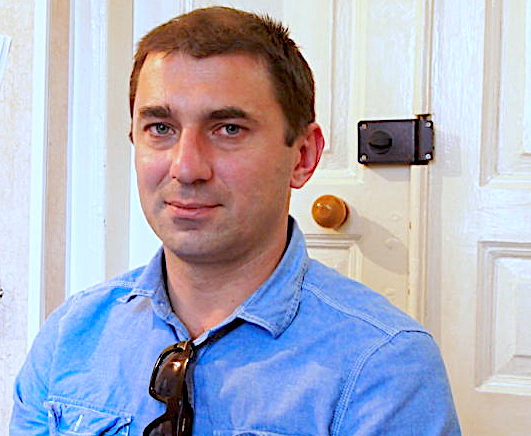 "Why do we need to discuss the impracticable mass seizure of weapons from the population?
For the same reason we need other topics – dummies – to discuss and divert from real issues of the economy and the fight against corruption.
No mass confiscation weapons will take place, but this is fertile ground for informational noise.It was the same with oil, which was to be extracted and topped up onto the budget right before the [presidential] election.
• Is there oil in Abkhazia? – why it's such a controversial issue
Some people posted pictures of terrifying oil spills and the need to save the environment – this was at a time when a sewer pipe in Sukhum broke and there was an emergency discharge of sewage water into the sea. Others were seduced by fabulous money from oil production.
But after all, given the sanctions and the economic situation, it is unprofitable for Russian companies to extract oil in Abkhazia, and even with its logistics. And here, after all, there are not only the issues of sanctions.
How all these sections [where theoretically there are oil reserves] took shape is a separate issue. And this topic concerns, rather, the 20th article of the UN Convention against Corruption more than it does oil. 
But everyone continued to argue about what is not and will not be in the foreseeable future.
I am sure that the topic of the confiscation of weapons has also been planted in order to divert attention from the 20th article, so that it would not be accepted.
For a while, the public will argue about this now, and then it will be possible to postpone the discussion on the adoption of a law on mandatory public declaration of property by officials and deputies, as well as the recognition of illegal enrichment as a criminal act.
I am convinced that in the current situation neither the adoption of the law on the seizure of weapons, nor its practical application is possible. This is just a topic to discuss – as opposed to an easily executable article 20."
Toponyms and terminology used in the article, as well as views, opinions and strategies they contain, do not necessarily reflect the opinions of JAMnews or any of employees thereof. JAMnews reserves the right to delete comments it considers to be offensive, inflammatory, threatening or otherwise ethically unacceptable.