Weapon ownership in Abkhazia and its connection to a growth in crime
Weapons freely available in Abkhazia
The majority of crimes in Abkhazia are committed with the use of firearms. There are no laws regulating the sale or purchase of weapons. Only one resolution on the trafficking of firearms exist which was adopted by the Supreme Council shortly after the end of the Georgian-Abkhaz war on 4 May 1994.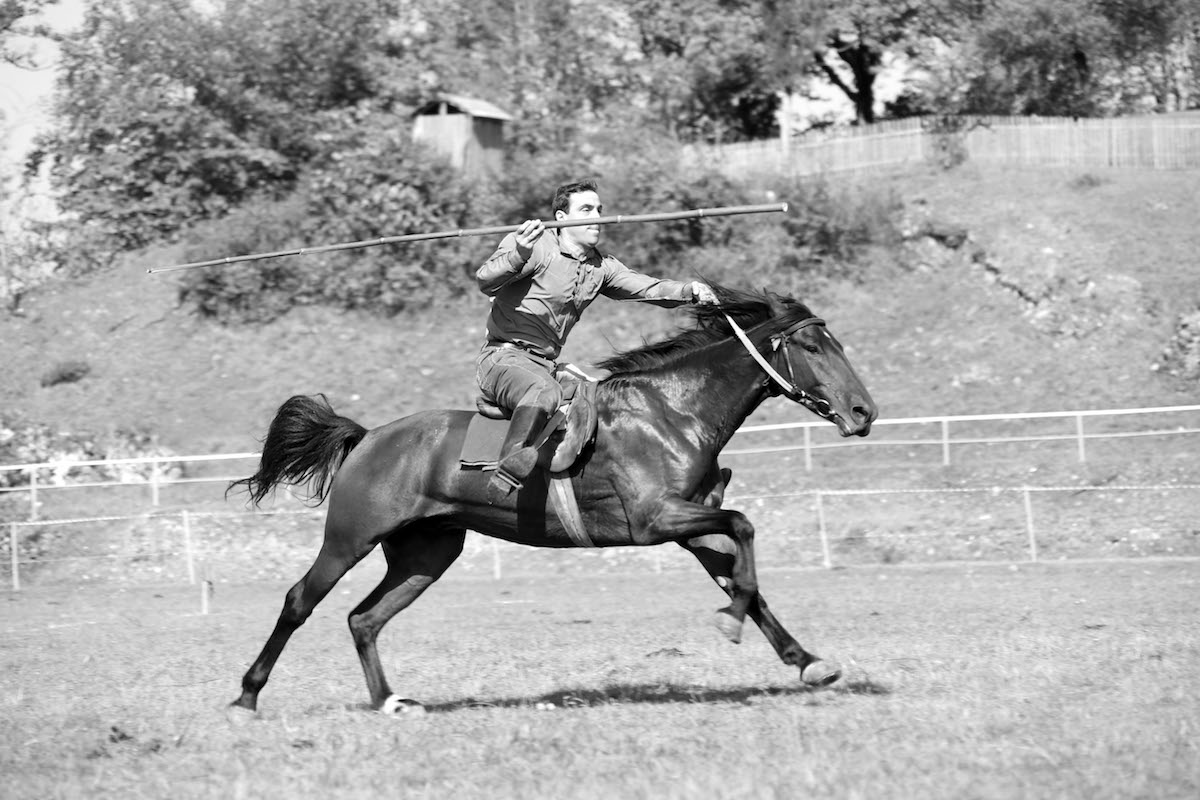 'Ownerless' weapons
There was an attempt to tackle this problem in March 2017. A bill was accepted during its first reading, though it didn't progress any further.
Moreover, most households in Abkhazia have weapons, though they are not registered. Even if a weapon is owned by the head of a household, it is still generally accessible to other members of the family.
"We have a number of psychologically unsound people carrying weapons," the secretary of the Security Council of Abkhazia, Mukhammed Kilba, recently told journalists.
He believes that laws should be introduced on the ownership of a weapon and the storage thereof, and that they should be tough.
"If people were required to officially register a weapon and undergo health tests, everyone would benefit. And this has to be done in such a way that access to these weapons is restricted exclusively to whom they are registered," Kilba said.
An increase in crime in Abkhazia has been recorded yearly. In 2017, the numbers were troubling – 910 crimes were recorded, of which a majority were committed with the use of a firearm. In 2016, only 772 crimes were recorded.
"Cases of break-ins committed by groups with firearms have become much more frequent," said Deputy Prosecutor-General of Abkhazia, Georgi Arshba.
Should weapons be handed in to the state for 'safe-keeping'?
Mukhammed Kilba firmly believes that the possession of weapons must be recorded by the state and unregistered weapons must be confiscated.
Reserve officer of the Ministry of Defense of Abkhazia, Yevgeni Sinyavski, told JAMnews that when he resigned, he first handed in his weapons and ammunition.
"I had the possibility of leaving both of them at home, but there is no reason to have them. Firstly, it's not wise to have it in times of peace, and secondly, the carrying and possession of firearms comes with a lot of responsibility," he says.
Evgeni does not believe that firearms make homes safer.
"How many cases have we already seen of people being robbed or kidnapped despite the fact that they had weapons at home. And if you use it for self-defense, you are still legally held accountable. You can chase an intruder away with a kitchen knife, it all depends on you," he says.
Veteran of the Georgian-Abkhaz war, Daur Lataria, believes that a person who has firearms at home is obliged to undergo military training and to prove his qualifications. Weapons themselves must be registered and kept by those who have a right to own one, which in his opinion includes not only employees of security forces in the country, but those who were in the army and veterans of war.
"Because of instability in the world, we must always be ready for aggression, whether from Georgia, Turkey or America. You shouldn't take weapons away from everybody. We have a small army. We have Russian troops, yes, but nobody knows what will happen in the future, how it will play out and if the geopolitical situation will change. We must be able to defend ourselves," Lataria told JAMnews.
Lataria says that weapons should not be stored with security forces because 'there is no reason to believe that they will remain there safe and sound'.
"After the Primorskoe incident [ed. In the summer of 2017, an ammunition storehouse exploded] I have no real desire to hand in my weapon for safe-keeping. There are no guarantees that something won't happen to it. Moreover, if something happens, one needs to be able to reach one's weapon quickly," Daur Lataria says.
Discussions on social media
"Nobody has the right to inherit weapons. Everyone must go through a process of education and receive the right to possess a firearm."

Article 16 of the Reserves Act says that servicemen have the right to own firearms for life and that they can be inherited by their descendants.
"A person must have the right to self-defense. We need to allow only those people who are stable and sound of mind to possess and carry weapons."
"There is a legal way to confiscate weapons from the population and it's rather effective – money. The population hands in their weapons and ammunition, and the people are given a fair price. Given the financial crisis we're in, weapons will come pouring in."
What's the parliament's take on the matter?
The speaker of the parliament of Abkhazia, Valeri Kvarchia, believes that there is no need to seize unregistered weapons in Abkhazia.
"It is enough to legislate the possession and carrying of weapons," he told journalists.
Kvarchia says that there are active internal discussions concerning the issue.
"In the near future, a discussion will be held with a wide range of interested parties, but the issue is very difficult."
Toponyms and terminology used by the author, as well as views, opinions and strategies expressed by them are theirs alone and do not necessarily reflect the views and opinions of JAMnews or any employees thereof. JAMnews reserves the right to delete comments it considers to be offensive, inflammatory, threatening or otherwise unacceptable